Guide: Kaecie's Self-Bondage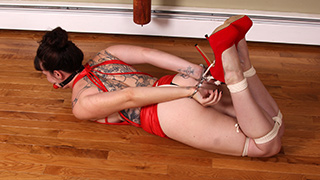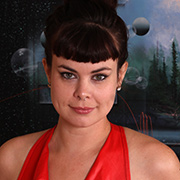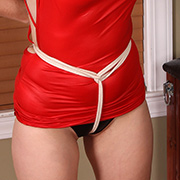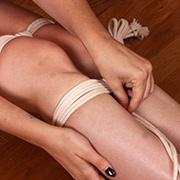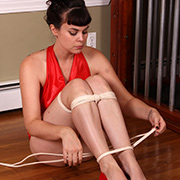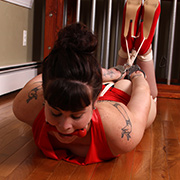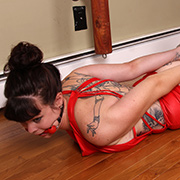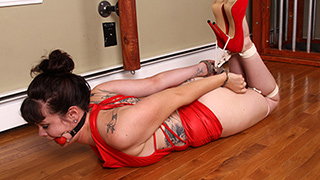 Kicking off a new series instructional series on Bondage Junkies, Kaecie will be demonstrating a self-bondage session. Drawing from her experience of private sessions she explains the basics of how to tie yourself up and escape. Of course, no lesson is complete without a demonstration. With her keys across the floor, Kaecie has to struggle in her hogtie to reach them. It's a task that is more difficult than she expected.
Kaecie vs. Her Orgasmic Isolation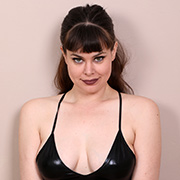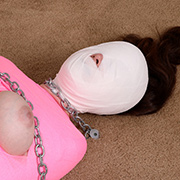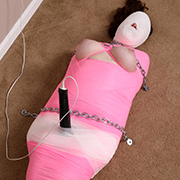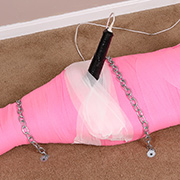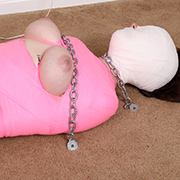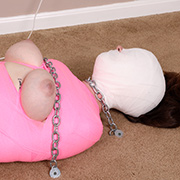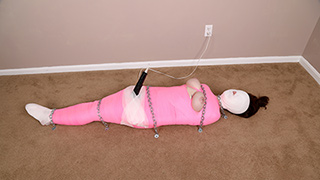 Talking Kaecie into tight bondage is akin to asking a kid if they want candy. For today I wrap her in a couple of layers of vet wrap from head to toe. Unable to see or move would make most girls nervous but Kaecie needs a bit more. Her squeal of alarm confirmed the chains bolted around her body and neck did the trick. I'm not quite done with her yet, though. She's going to be there for a long while, so it's only fair Kaecie is properly entertained while immobile on the floor. With a bit of effort, a magic wand is buzzing between her legs. Unable to move she can only shudder in anticipation as the first of many orgasms start to build.
Kaecie vs. Silent Suffering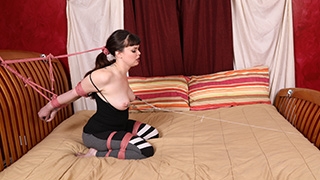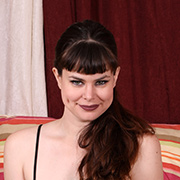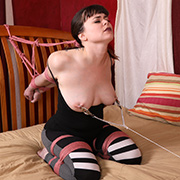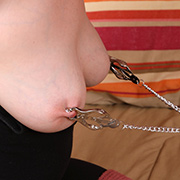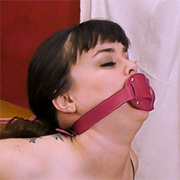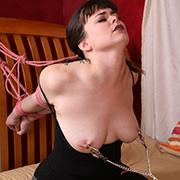 It's hard to torment someone who loves it so much but it is fun to try. For today's attempt I tie her elbows so they touch and hike her arms into a strappado. Not before a 6" dildo gag is strapped tightly in place, tickling her gag reflex. Kaecie's fun is just starting as clover clamps bite down on her defenseless nipples. By her stifled moans it's obvious she's got more than enough to keep her entertained. Despite her pleas, we both know she doesn't come to visit for "just enough". So with a string and a few knots, her nipple clamps are tied off to the end of the bed. A simple thing but forces her to keep still unless she wants to find out how much more uncomfortable her predicament can get.
Kaecie vs. Her Bondage Anatomy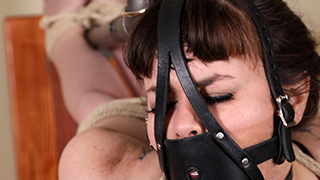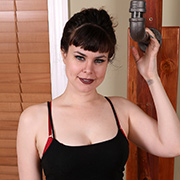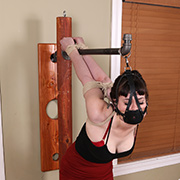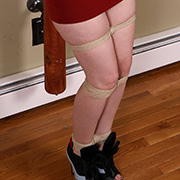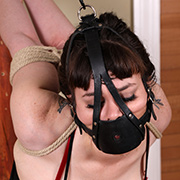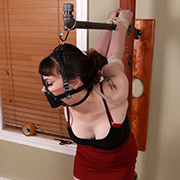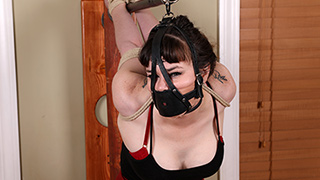 With predicament bondage, the devil is often in the detail. The key to this scene is that Kaecie is under the illusion she can escape. Believing that freedom will come early, especially when under a lot of strain, is quite tempting. She starts by trying to twist the pole from the wall, but finds it unyielding. Next she tries to slide the ring off, but the metal end cap thwarts her efforts. With her legs bound tightly together and arms held high, the strain starts to get to her quickly. In desperation she tries to plead for release, but her tape gag keeps her nice and quiet.
Kaecie vs. Her Bright Idea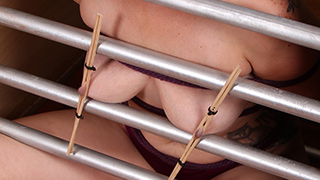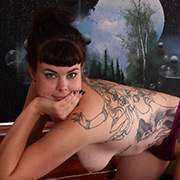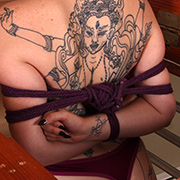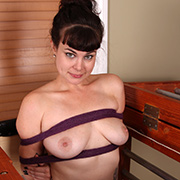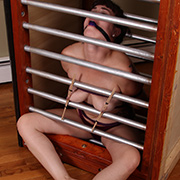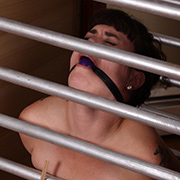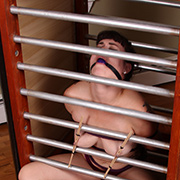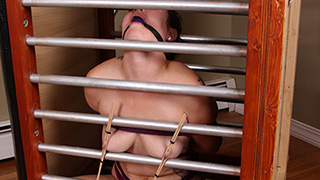 Her challenge was set and knew the rewards for success and punishment for failure. Despite this Kaecie couldn't help but make the suggestion that zipties would work better for securing her nipples. Kaecie doesn't enjoy any half measures when it comes to her bondage. So with her tied at the bottom of her cage her nipples are pulled between the bars and ziptied with sticks. To escape all she needs to do is turn sideways to free her already tortured nipples. As the minutes pass she wishes the ballgag filling her mouth had been put in earlier. The zipties are relentless and easily keep her stuck in the cage. Not to worry, as the timer runs out and the cage locks her in for good Kaecie will have plenty of time to think about her mistake.