Kerri vs. The Anti-Ballgag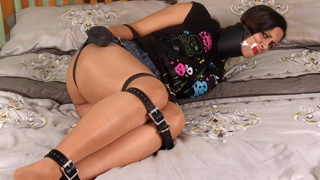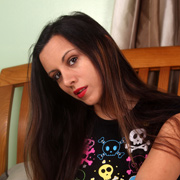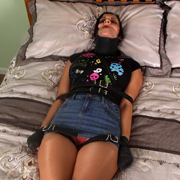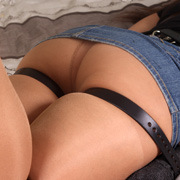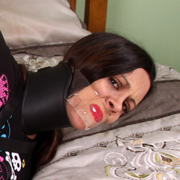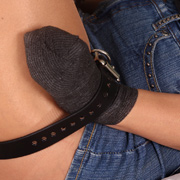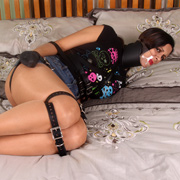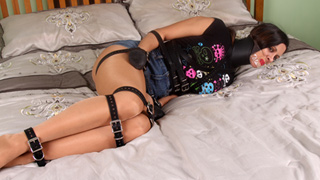 As each belt wrapped around her body one by one I could sense Kerri's hesitation build. Having never been bound by my hands before she wasn't sure what to expect. All she knew was that what started out with a few simple straps has now left her completely immobile. As I held up the ballgag Kerri shook her head wildly and pleaded for me to use anything else. Feeling a bit of pity I grabbed some of her panties and sealed them tight in her mouth with some clear tape. Breathing heavily through her nose as she struggles to get free I'm sure that ballgag sounds good. A little too late for that now.
Kerri vs. The Cold Room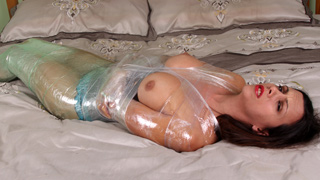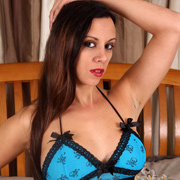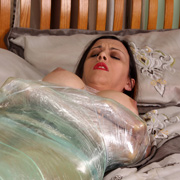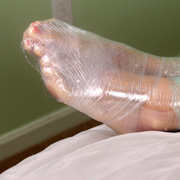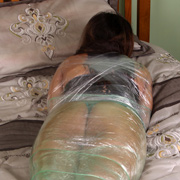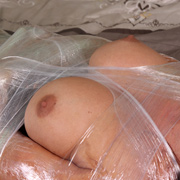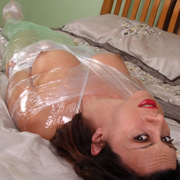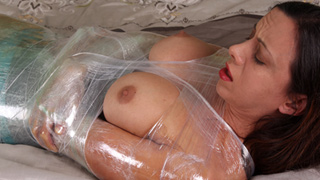 With fall in full swing here in New England the days can get quite nippy. So when Kerri started to complain she was chilly in her lingerie I knew one way to warm her up. Three layers of plastic wrap later and she wasn't going anywhere and enjoying the warmth. As each minute passed warm turned to hot. By the time sweat started to form Kerri was begging to get out. I might have to get a ballgag on her before I break the news she's going to be in there for a while!