Kizzy vs. The Rocking Orgasm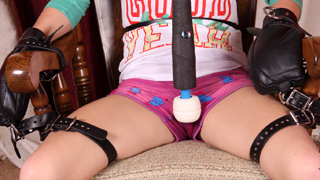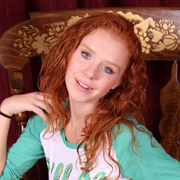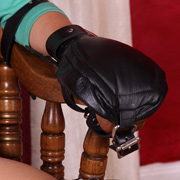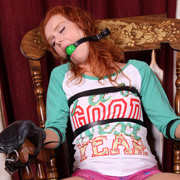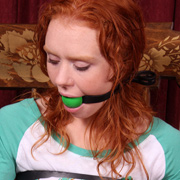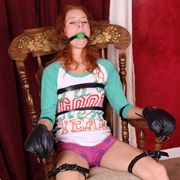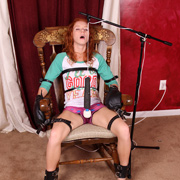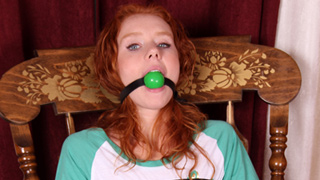 When Kizzy thought she would stop by she was looking forward to some promised bound orgasms. After strapping her arms, wrists, chest, legs, and ankles to a rocking chair I let her struggle for a bit. Better to have her nice and hungry for it. Satisfied she good and ready I hung a magic wand so it only teased her pussy through her jean shorts. Clearly not what she had in mind, an orgasm was only going to come one way. Kizzy had better get to rockin if she's get to get that orgasm she came over for!
Kizzy vs. The Ab Workout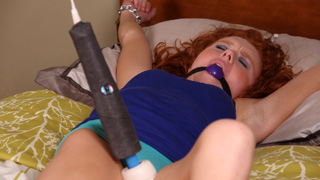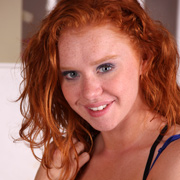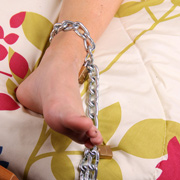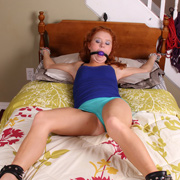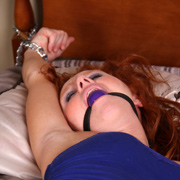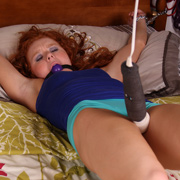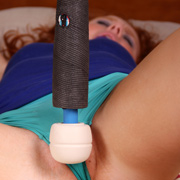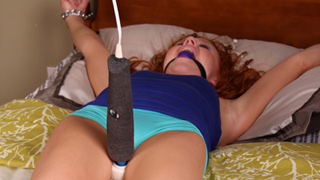 Once you find the right motivation for someone you can get them to do just about anything. In Kizzy's case she really didn't want to go to the gym. I'm no personal trainer, but had a good idea how to motivate Kizzy. After chaining her arms and legs into a spread-eagle on the bed she struggled around but it was no use. I could tell by her scrunched nose that she thought my plan was dubious at best. At least until I suspended a vibe inches above her pussy. The exercise was simple; if she wanted to cum Kizzy would have reach. One little caveat though... the chains don't come off until she cums!
Kizzy vs. Locked Frustration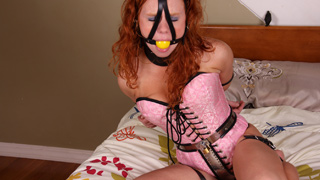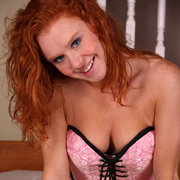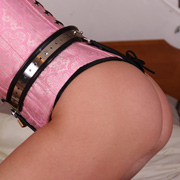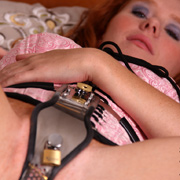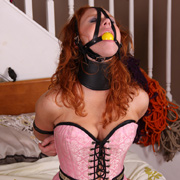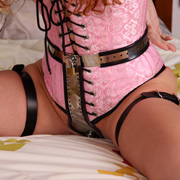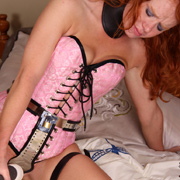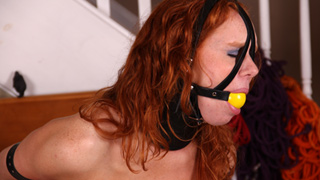 From the moment Kizzy walked through the door she couldn't keep her eyes off the magic wand. She was practically giddy when I told her she was more than welcome to it but only after I get her tied up. I start her out in a heavy trainer gag, corset, leather straps, and a shiny chastity belt. She paws, twists and struggles to find some weakness in her restraints knowing that escape means orgasms. When Kizzy eventually gives up I give her the follow-up prize. Kizzy still gets her magic wand, but the chastity belt stays on!
Kizzy vs. The Vibe Slider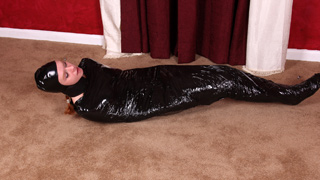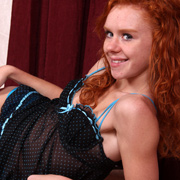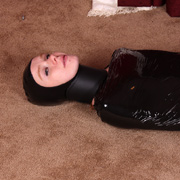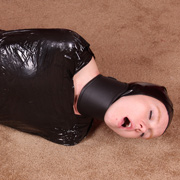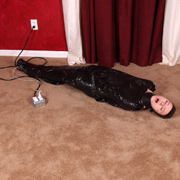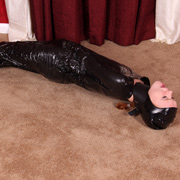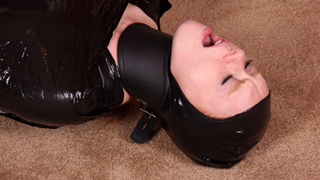 As the layers stretched across Kizzy's young body she knew she was stuck after three. I put on five just to be sure though. Along with a tight hood and posture collar I took the liberty of securing a magic wand vibe between her legs as well. A device Kizzy was all too eager for me to turn on. I let her struggle for a bit before kneeling beside her and sliding the power ever so slowly. Squirming, Kizzy's in heaven... at least until I turn it off. Over and over I fan the embers of orgasm while her wrappings hold her tight and helpless until I decide to let her cum.
Kizzy vs. Knotty Struggles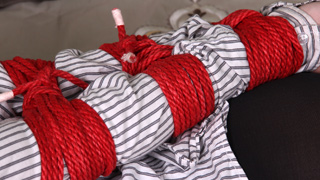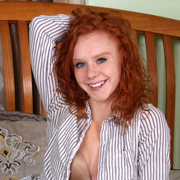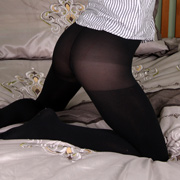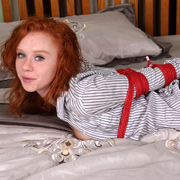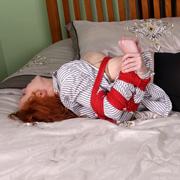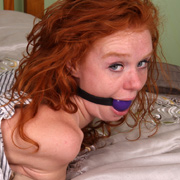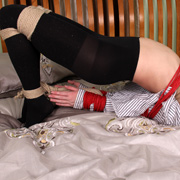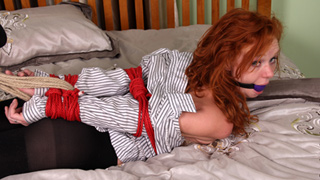 Kizzy's got plenty of spit and fire to go with her bright red hair and I knew she wouldn't give up without a good fight. Ankles, legs, wrists, arms and elbows. I made sure they were all nice and tight with knots well out of reach. Helpless as she was, it wasn't enough it seemed. Adding a ballgag and a good long tickle put things into perspective though. I have to hand it to her though... given a few hours, she might have a chance. Maybe we should test that theory. You know, for science.