Kobe Lee vs. The Frustration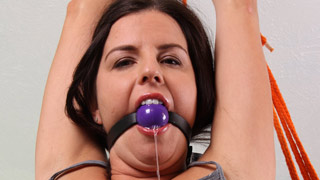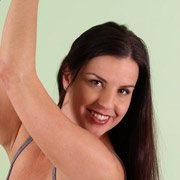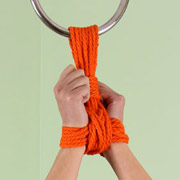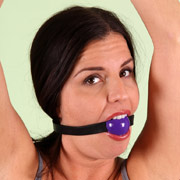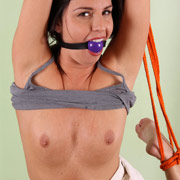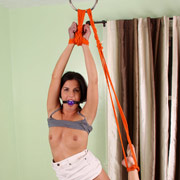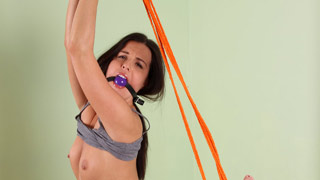 Things start simple enough with Kobe in the center of the room, wrists hung from a suspension ring. It's not long before I gag her and leave the Hitachi near her pussy. Between the low vibrations and unable to make firm contact with the vibe her lust continues to build. After tying one of her legs up leaving her on one foot I decide to help her out and her out. Just as she thinks an orgasm is within reach I pull the vibe away leaving her drooling in her gag. Kobe's frustration has peaked and I wonder, how long can I keep her like this?
Kobe Lee vs. The Trashy Mummy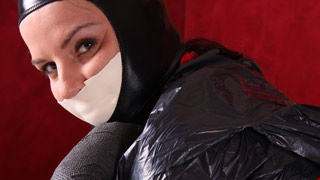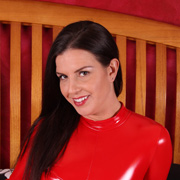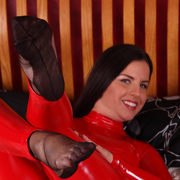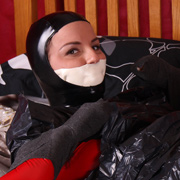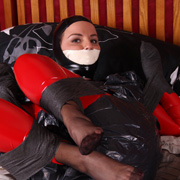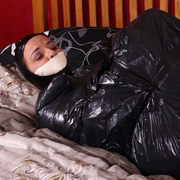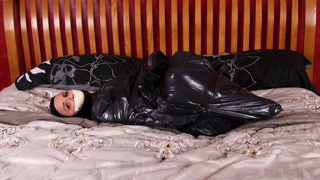 The theme of this update? Layers. Can't get enough of them. Everything starts with Kobe in a super sexy red catsuit, the first layer. Then comes the foam tape gag and a Gwendoline hood to keep things nice and tight. Layers of trashbags come next, each sealed in place with rolls of 3" electrical tape. Kobe's fists and vetwrapped closed and all four limbs are frogtied together. More bags and more tape until she can barely move. Futilely she struggles and eventually I swoop in with the Hitachi sending her into multiple orgasms! See everything in this two part update from the wrapping to the end.
Kobe Lee vs. Her Own Torments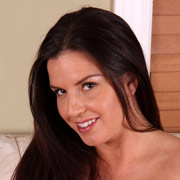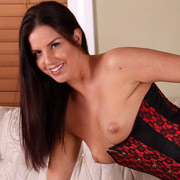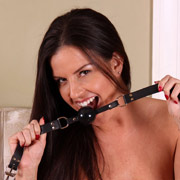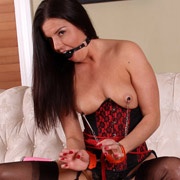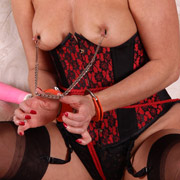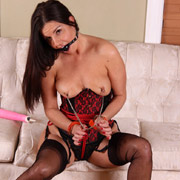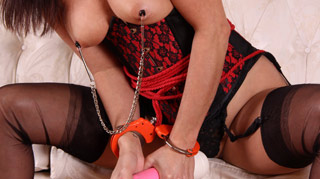 When Kobe had an itch to be tied up she took matters into her own hands. Armed with rope, cuffs, a ballgag and her Hitachi vibrator she films her fun for our enjoyment. It's not long before she's crotchroped, legs cuffed to the couch, hands cuffed and moaning into her gag. Playfully she tugs on her nipple clamps turning her on even more. With Kobe's juices flowing, the vibrator is put to work bringing herself to a fever pitch before screaming into her gag in orgasm.