Leeda vs. The Stretchy Tape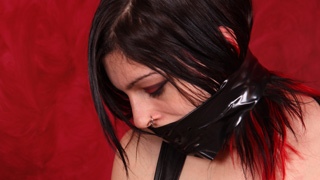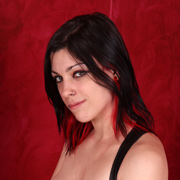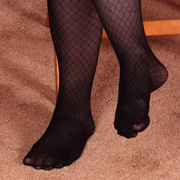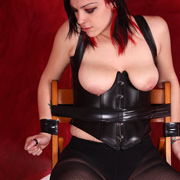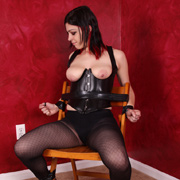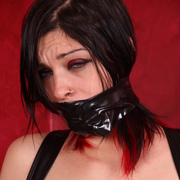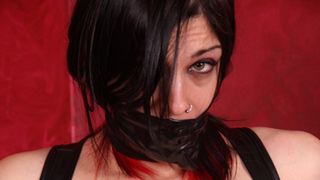 While I wrapped a few layers of tape around her ankles and wrists Leeda couldn't help but chuckle a bit. Apparently she thought her position was 'ridiculously' easy to escape from. This was no cheap dollar store tape but instead 2 inch heavy electrical tape. Far stronger than most tape and stretches just enough to exhaust a girl's muscles. In Leeda's case her cocky attitude was well subdued after only 5 minutes of struggling to no avail. Then again, that could have just been the layers of electrical tape I wrapped around her mouth!
Leeda vs. The Pleasure Bind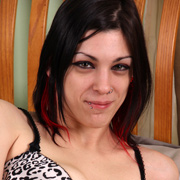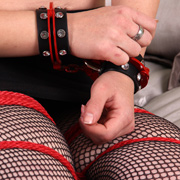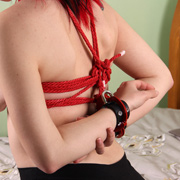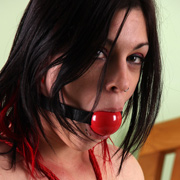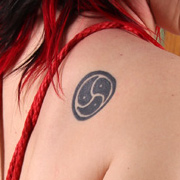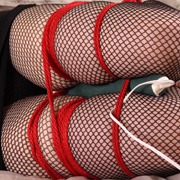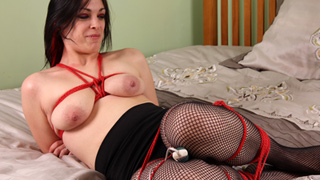 It's always fun introducing a new girl to the joys of the magic wand. For Leeda I had special plans and started her off with a simple frog and breast tie and a dash of handcuffs to keep her tame. After she tested out the ropes I positioned the wand between her legs and secured it with a tight rope harness. To be sure it stays on its mark, another rope cinches her legs together leaving her writhing in pleasure. Unbeknownst to her, it was only on low but not for long. High or low Leeda was certain of one thing though; she didn't want it to stop.