SB Challenge: Lilah's Shuffle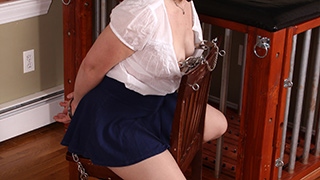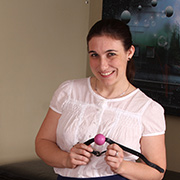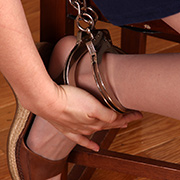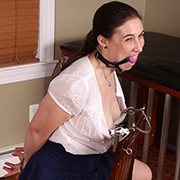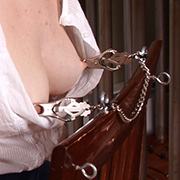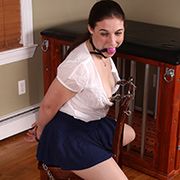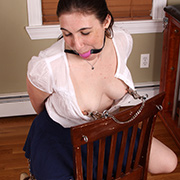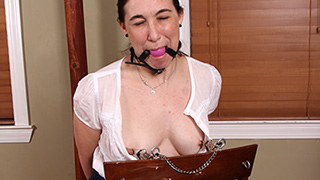 As Lilah read the instructions it seemed so easy. She was to cuff her legs to the chair along with her nipple clamps. Cuff her hands behind her back and shuffle over to the key. Once she'd locked herself up, the situation didn't play out as she expected. It turns out that trying to throw your weight towards the key while your nipples are attached to clamps isn't easy. As painful as it might be the key hanging across the room won't get her out by itself!
Lilah vs. The Forced Experiment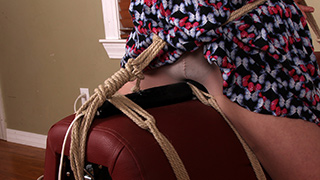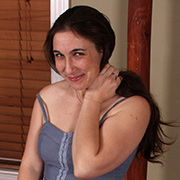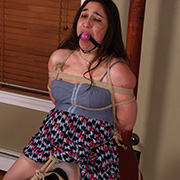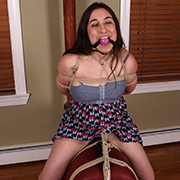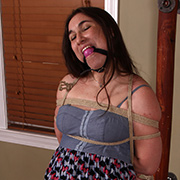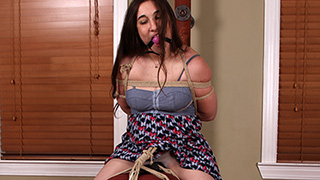 Lilah was more than familiar with what the magicwand can do. This is why she is confident that it would be no match for her. Surely someone with experience won't easily succumb to its vibrating pleasure. With a box-tie and a few other ropes, Lilah is firmly pressed against the wand with no hope of escaping its power. Once the experiment starts, it's clear she's underestimated what she signed up for - but she isn't out of the race yet. By the time the high setting comes around she's on the edge; fighting as best as she can. Will she be able to do it?
Lilah vs. Her Own Breath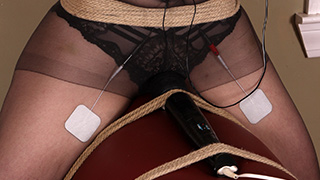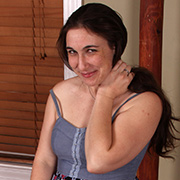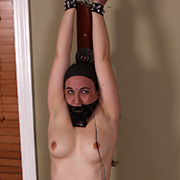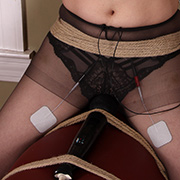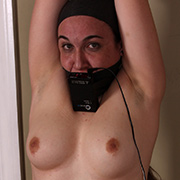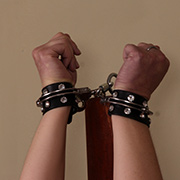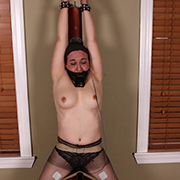 Straddling a padded horse, Lilah knew her comfort was only an illusion. Even with a vibrator tied between her legs, she knew it was not there for her benefit. Noticing the setting on the TENS, she wished her gag was far more effective. Nothing in her rigging was by accident, however. As Lilah watched the sound-activated TENS taped in front of her mouth, she knew it was time to be quiet. Quiet as a mouse as the TENS would activate if she even breathed too hard. Even without the magicwand, it was obvious she was struggling with her predicament. I was sure she'd figure it out when the time came.