Lilly vs. The Double Vibe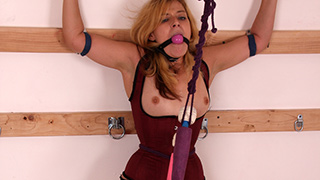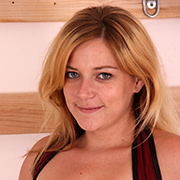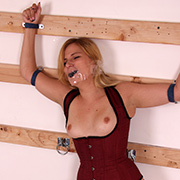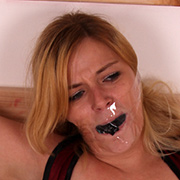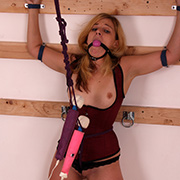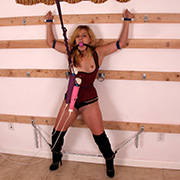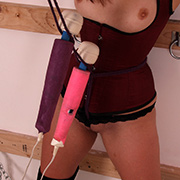 It's always nice when a plan works out, unless you're Lilly. Muted moans of distress was all she could muster through her panty gag as she was bolted to the wall. With arms and legs secure a single crotch rope is pulled tight, pulling her forward into an awkward spreadeagle. Lilly has to keep focused if she wanted to stop the crotch rope from getting any tighter. Adding to her predicament two magic wands are placed on crotchrope sending vibrations directly to her clit. Within moments Lilly's legs are shaking and she's on the verge of orgasm. As the first one hits her legs give for just a moment forcing the crotchrope even deeper. Trusting her hips out to relieve the pressure she finds the vibrations continue without pause, readying to repeat another orgasmic cycle.
Lilly vs. The Extra Challenge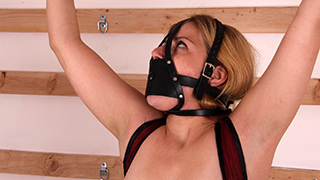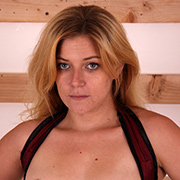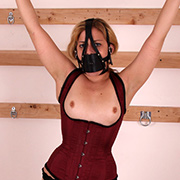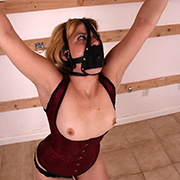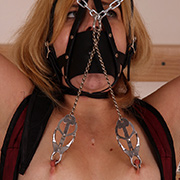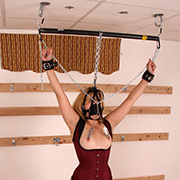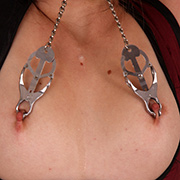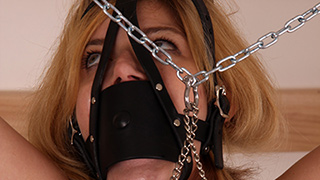 Chatting with Lilly earlier in the day she made a comment that she was hoping for a challenge; something she'd regret asking for. Flipping through a mental library of predicaments, I knew just what would suit her nicely. Cuffed and shackled in a standing Y position with a large muzzle gag strapped in place I could see the regret on her face as I walked closer with a set of clover clamps. The real fun started when her cuffs above her head were tethered to her newly donned clamps on her nipples. Any attempt to rest them going forward will only pull harder on her nipples. A fact she is painfully reminded of as Lilly fights to keep her arms up. After only minutes she wants out but forced to hold her arms up. As I step away I give her a knowing look; one that tells her there's only one way the clamps come off and it's not with my help.
Lilly vs. Her Nipple Tugs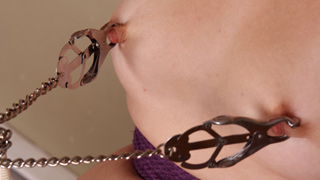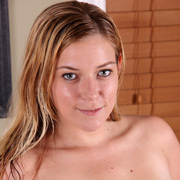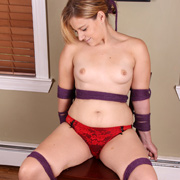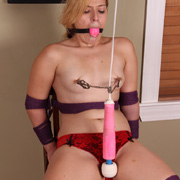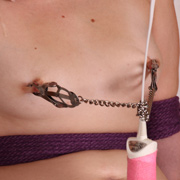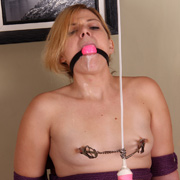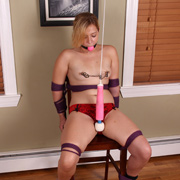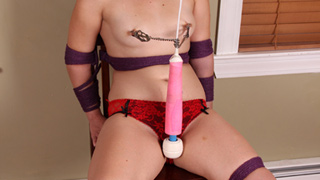 With Lilly's arms well secured by her sides she could only helplessly watch as the vibe teasingly bounced against her pussy. Any thrust of her hips only pushed it further away. A plight Lilly soon whined about behind her drool covered ballgag. My solution of using clover clamps to keep the vibe from bouncing away was not particularly welcomed. Despite her protests, it didn't stop Lilly from pulling her new clamps to reach that orgasm that's been eluding her since she started. The question is, how bad does she want it?
Lilly vs. The Forced Stretch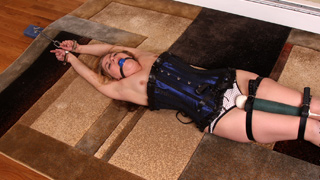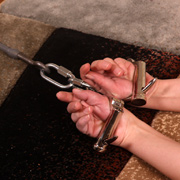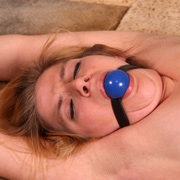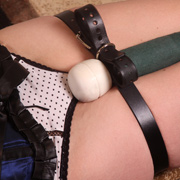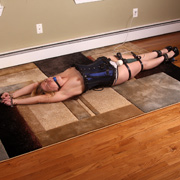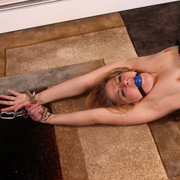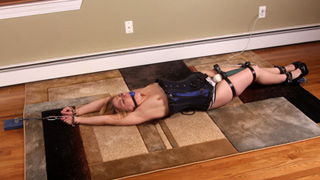 It's can be amazing how little you need to keep a girl completely immobile. With only two eyebolts and a 2x4 board Lilly was easily stretched from head to toe on the floor. A very vulnerable position I might add. I let her give it her best to get free for a few minutes but if I really wanted to see her squirm, there was one sure fire way. Once the magicwand was belted tightly between her legs I only needed to turn it on low to get her whole body trembling. Rolling, twisting, and doing everything she could to catch her breath under the tightly cinched corset. All the while being forced to orgasm over and over and over again.
Lilly vs. The Over Stimulus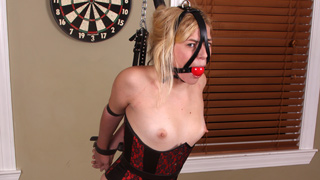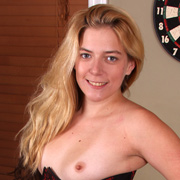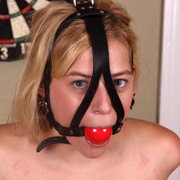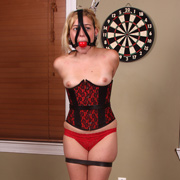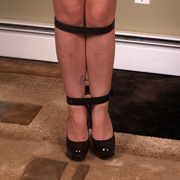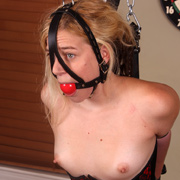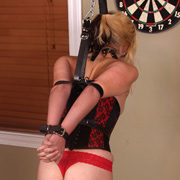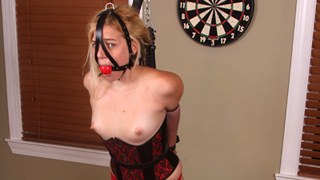 When a new girl tells me she has no limits it usually means her experience lies in fuzzy handcuffs. So when Lilly practically laughed at my first session with her I gave her the chance to pick the next scene. Lots of belts, a corset, and heavy trainer gag later and she was well on her way to some real bondage fun. Pulling her arms into a strappado I give her a few swats to get her warmed up. I decide to push her some more with some nipple clamps before giving her some more swats with a flogger. I can tell she's already in sensory overload so there's only one thing to do. Secure a Hitachi against her pussy and watch her squirm. It's a good thing she's tethered to that chain.