Brat vs. Her Custom Prison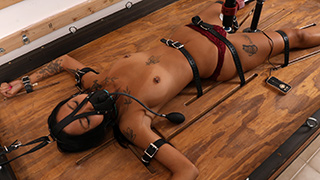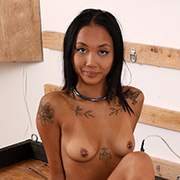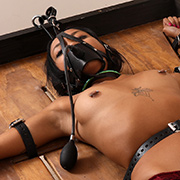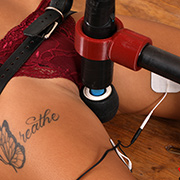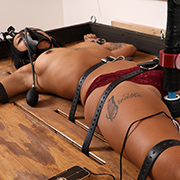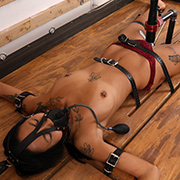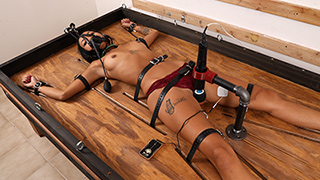 While playing with Brat months ago, she was doing an excellent job of living up to her name. With her tiny frame, she manages to find a way to wiggle out of almost anything. After taking a few of her measurements, I set out to build something special. When she returns, Brat can't wait to try it out but isn't prepared for some surprises I have in store. A pump gag, electric shock, tickling, and forced orgasms are just the start to get her fighting to get free. Sadly for my dear Brat, there will be no escape this time. We're going to get hours of testing in until I'm 100% convinced it's inescapable.
Sage vs. Her Balancing Act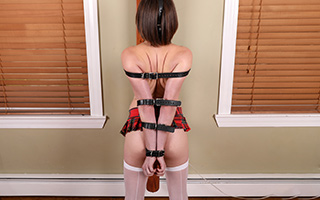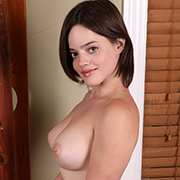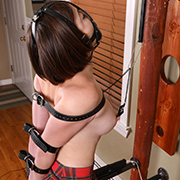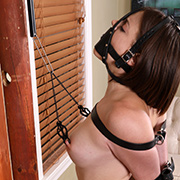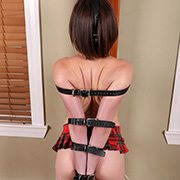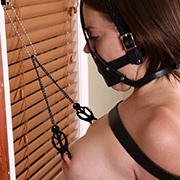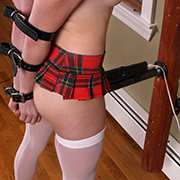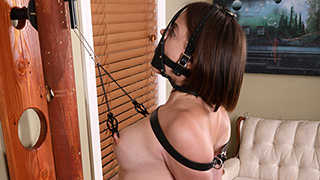 Sage was hoping for some quality with her favorite wand. Nothing comes free so she's going to need to work for it. With her arms pulled tight behind her and vibrator buzzing below her she's already in her happy place. Her bliss is short lived as soon as her nipple clamps started to pull upwards. Sage has to go on her toes to keep the pressure off and lifting herself off the vibe as well. The cycle continues keeping her frustratingly on the edge of orgasm. She's eventually given one minute to cum before the clamps pull her to her toes for good.
Bella Trix vs. Her Careless Fantasy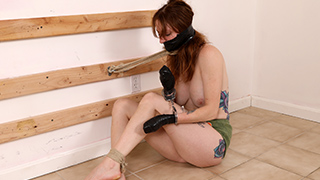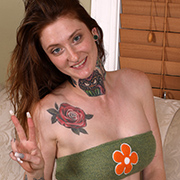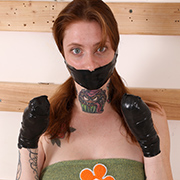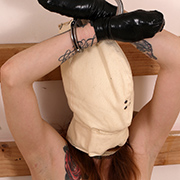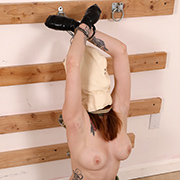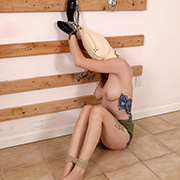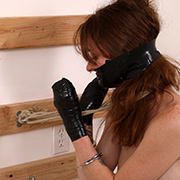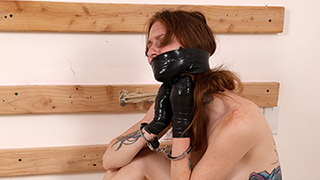 Over the course of weeks Bella expressed her love for bondage and her wish to live out some of her fantasies. Most were tame but certainly a few that piqued my interest. So when I noticed her still asleep I figured why not jump into the thick of it. Once she was in the basement, taped hands, mouth, and a hood should give her a start when she wakes up. I'm sure Bella would have preferred to start simple with some time in the cage. We'll have to see once the weekend is over if reality is as fun as her fantasies.
Bella Luxx vs. Her Perilous Escape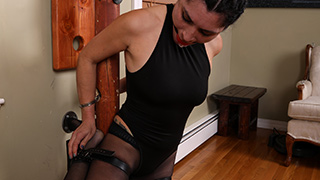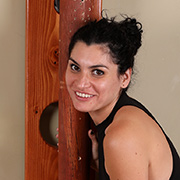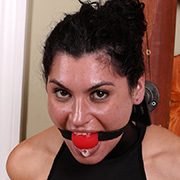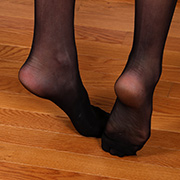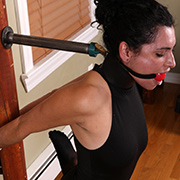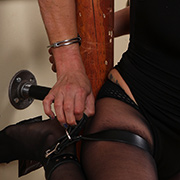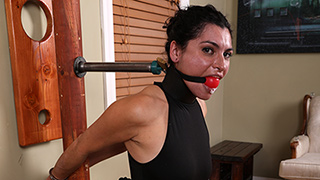 There are those who struggle in their bondage and those who give it their all to escape. If you give her a sliver of a chance, she'll get out every time. To make it extra difficult I attached her collar to a pole, keeping her neck high. Next, her legs are frogtied to keep her uncomfortably on her knees. Threading handcuffs through a hole in the post, Bella is cuffed. Her key for release is on the floor in front of her. Most would accept their fate; what will Bella do?
Joy vs. Her Slow Squirm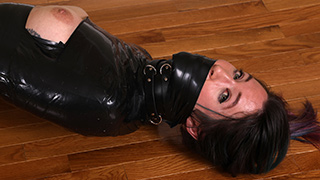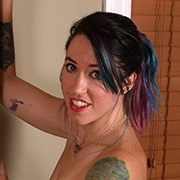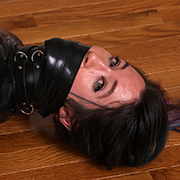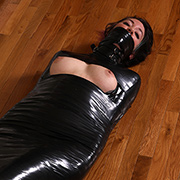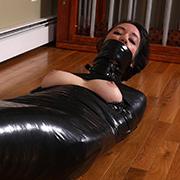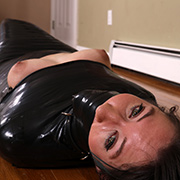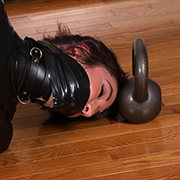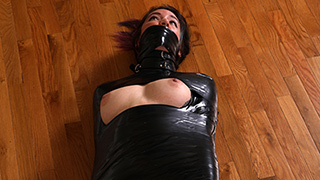 The wonderful thing about vinyl mummification is the more they quirm the tighter it gets. Knowing Joy's proclivity for tight bondage no other tape would do. She, of course, did not know this beforehand but that's what makes surprises fun. Once mummified and gagged she tries her best to get free but it's no use. A week of effort wouldn't get her out of her situation. So I offered her a challenge. If she could move a weight across the room like she was I'd at least give her a fighting chance.