Lola vs. A Little Roleplay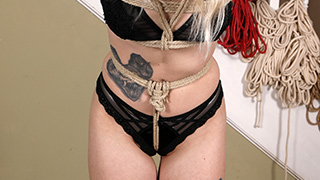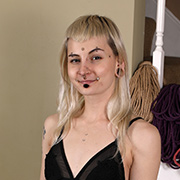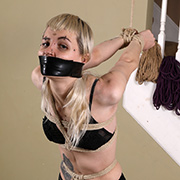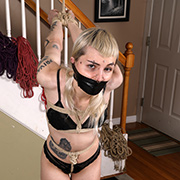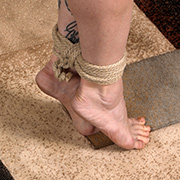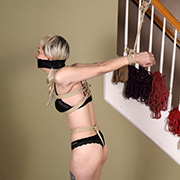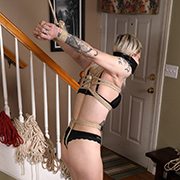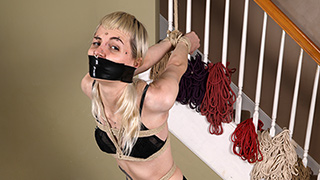 As I was tying Lola up she mentioned she wanted to try a little roleplay sometime. While she was likely fantasizing about being a naughty girl and a light spanking, I had other plans. Bound in a strappado with her mouth stuffed and taped shut, Lola was curious about where this was going. After accusing her of stealing money on the counter, the actuator connected to her strappado lifted bringing her to her toes. Struggling to keep the pressure off her arms, it's made clear she'll only get a break after she admits her crime. Lola tries her best but eventually gives in. What she doesn't know is her actual punishment is yet to come!
Lola vs. Her Power Troubles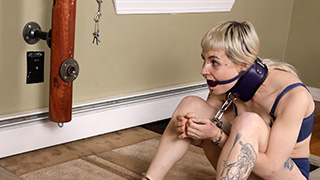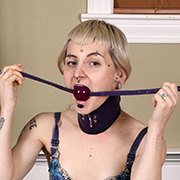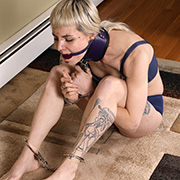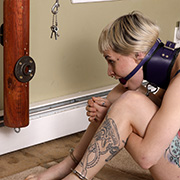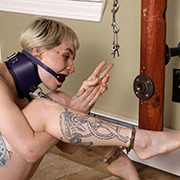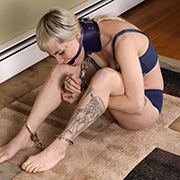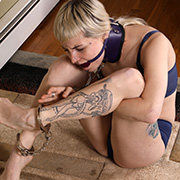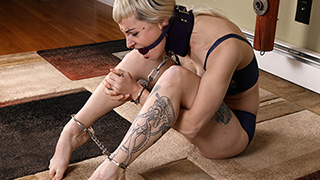 With heavy thunderstorms ruining her plans for the day she was stuck inside and bored. Remembering some challenges she received, it was a perfect time. Gathering her toys and connecting her keys to a computer controlled actuator on a timer Lola hit record. Her adventure had problems from the start by making her restraints too tight. As she reached for the keys the sequence started trapping her. Hoping for a weakness in her bonds Lola tries her best to break free but it's no use. As the light begins to flicker Lola hopes the power holds until her keys are lowered. With how her luck had gone so far that day, she was pretty sure she knew the answer.
Lola vs. Her Safe Space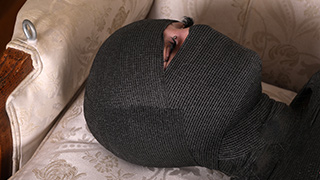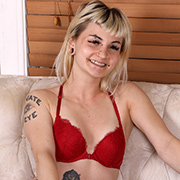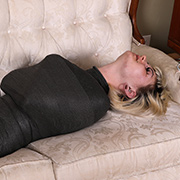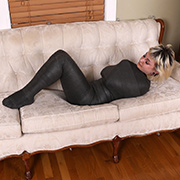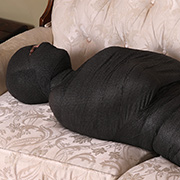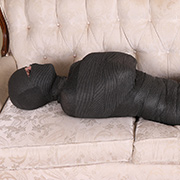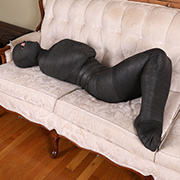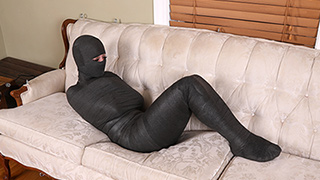 There are those who are terrified of being mummified but not Lola. She falls into it like a warm embrace. Wrapped head to two in vetwrap she tries her best to escape but there are too many layers, just the way she loves it. Between struggling she answers questions on how mummification makes her feel, and why she'd love to stay wrapped forever.
Lola vs. Pipe & Plastic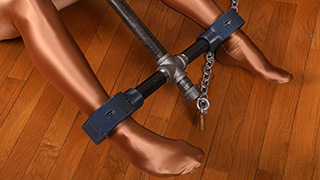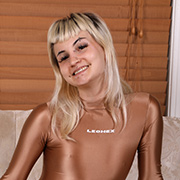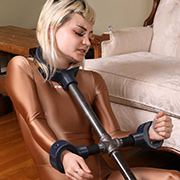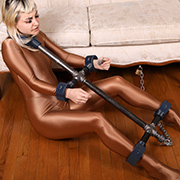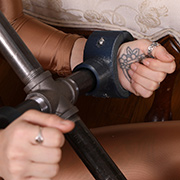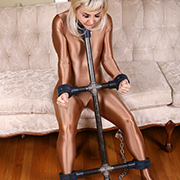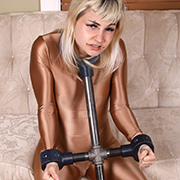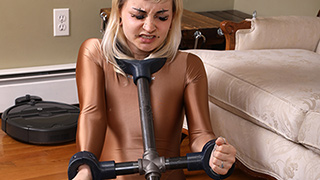 Lola has the honor of being our first test subject for our new pipe restraint system. Today's configuration is similar to a scavenger's daughter with her neck, wrists, and legs bolted into the restraints. Lola has one job, escape. It becomes clear within minutes she doesn't have a chance. That doesn't mean she doesn't give it her all, she just doesn't realize how hopeless her situation is. There are still hours of vigorous testing ahead; maybe she'll get lucky!
Lola vs. A Little Snag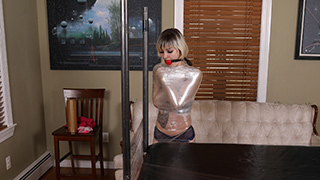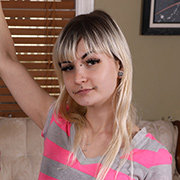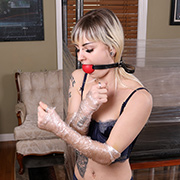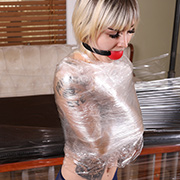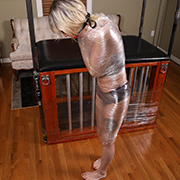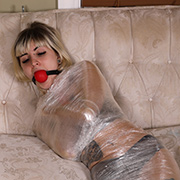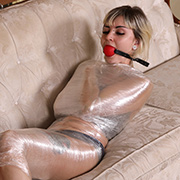 Lola loves to be mummified and was especially excited to try the challenge. As instructed she gags herself first before starting to wrap herself. Pulling the wrap tight as she spins around she can feel how tight it is after a few revolutions. As Lola circles the cage the wrap works its way down her body to her legs. The challenge is to get down to her ankles, struggle a bit, and remove the wrap by reversing direction. All was going perfectly until the wrap unexpectedly snagged, throwing her off balance. Without her arms Lola falls back onto the couch, ripping the wrap on the way down. Getting free is going to be far more difficult than she expected.