London vs. The Long Squirm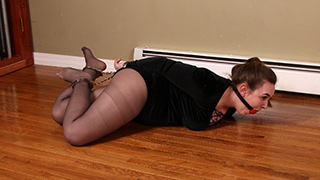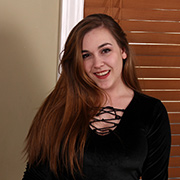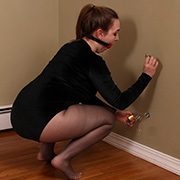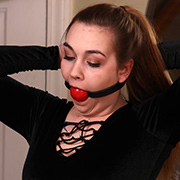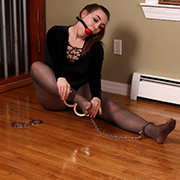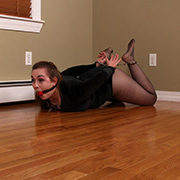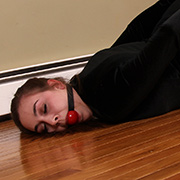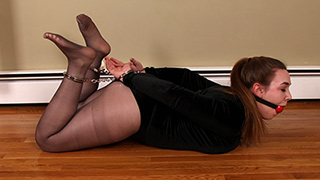 Having never tried bondage before, let alone self-bondage, London had no idea what she was getting herself into. Never one to back down from a challenge, she accepted with gusto. The challenge seemed simple enough: Set up keys around the room that would force her to crawl back and forth to eventually release the handcuff key. Lack of experience soon reared its head once she managed to complete her hogtie with handcuffs. Moving in that position is hard enough, but moving with steel digging into your limbs is a whole new level of uncomfortable. All of a sudden, a trek of 50 feet doesn't sound so easy. Knowing there is no way out without the key, London started her way across the room.
London vs. The Deep End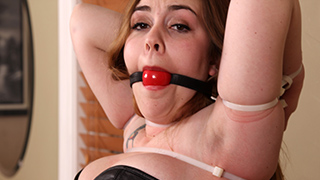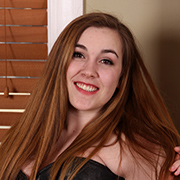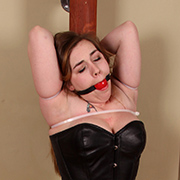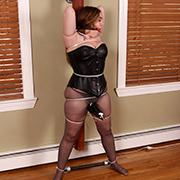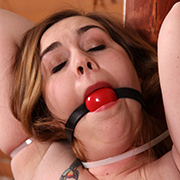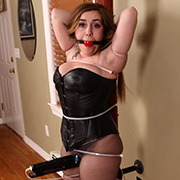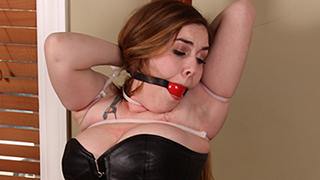 To the uninitiated, the idea of a forced orgasm seems impossible. The idea of not wanting more orgasms is even more foreign. So, when London says she's up for anything I push her right into the deep end. Zipties are pulled tight from head to toe making her part of the pole she's tied to. She's well aware of the wand between her legs which has been positioned so she can just escape its vibrations for a moment, if she really tries. After testing her bonds for a bit I give London a taste by switching the wand on. Her reaction is immediate, followed quickly by her first orgasm. By her second she was up on her toes trying to escape. Her muscles can't last long, so my hand thumbs the switch, only this time setting it to high.