Ludella vs. The New Workout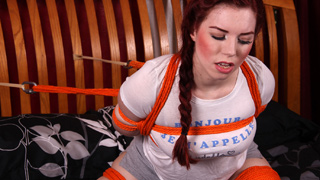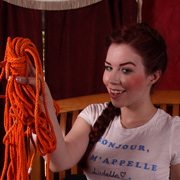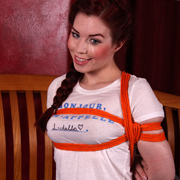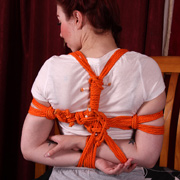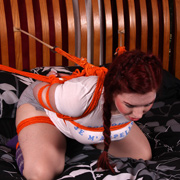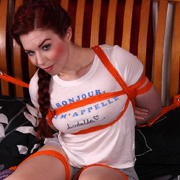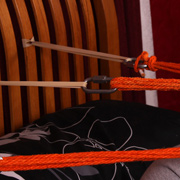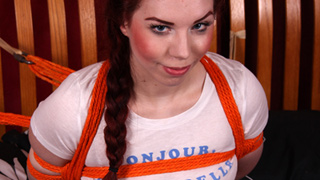 When I told Ludella that in addition to tying her up, I could give her a workout she was a bit skeptical. Getting tied up and not feeling guilty about skipping the gym must have been too tempting however. With her bound in plenty of orange rope I pulled out my secret weapon; some heavy rubber bands. Secured to the headboard Ludella's objective is simple. The workout is over when she can either reach the scissors or break the bands. It's not long before this whole body workout gets her sweating. After adding her gag and blindfold I think she might be wishing she picked the gym!
Ludella vs. The Escalating Bet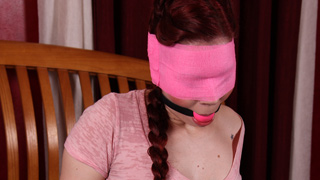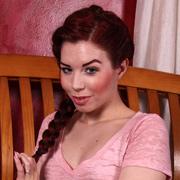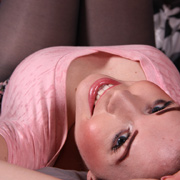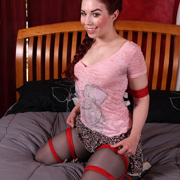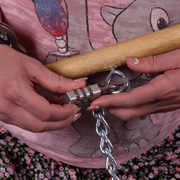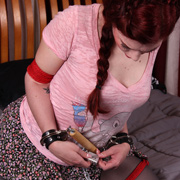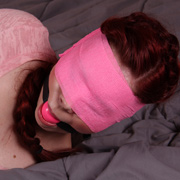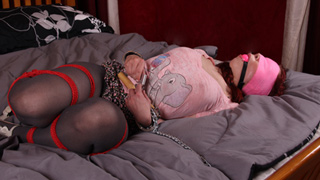 Three positions. 1,000 combinations. That's all that stands in the way of freedom for Ludella. As she fiddled with the lock I propose a simple bet. For every three minutes she fails to get free, I add to her bondage. Before she knows it I'm strapping a ping ballgag in her mouth followed by a blindfold three minutes late. With her blind and gagged, I watch the clock and decide what I'm going to do next. Maybe tape her hands? Tickle her? The possibilities are endless.
Ludella vs. The Vetwrap Hogtie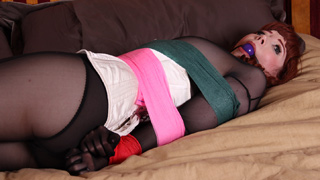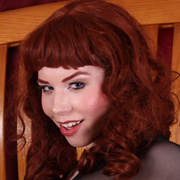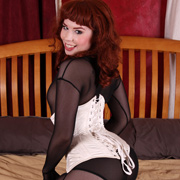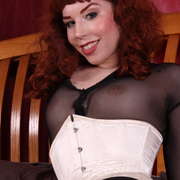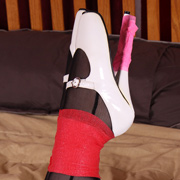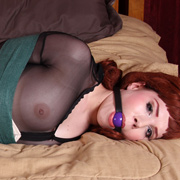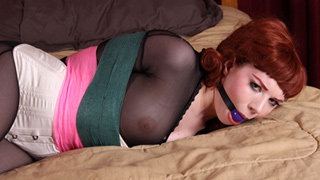 I thought I had done a good job and Ludella looked every so lovely struggling in a rainbow of vetwrap. She's a bit too crafty and soon was wiggling out of everything. This simply will not do. With a fresh roll I decided to keep it simple and tightly wrapped her wrists and ankles together. With her cinched corset and tight ballgag now things were as they should be. A room filled with Ludella's grunts and moans while she struggles. Escape is not so easy this time around; a fact a remind her of when I start tickling her feet!
Ludella vs. Table Struggles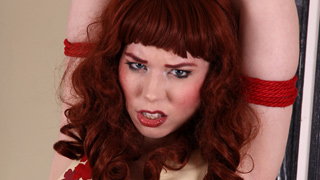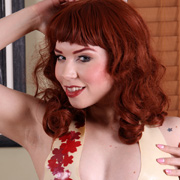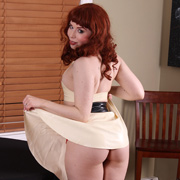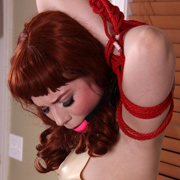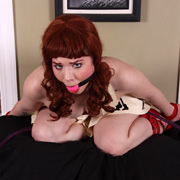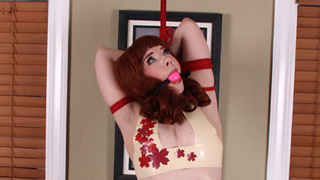 Decked out in latex there was only one place for Ludella which was on display. With her arms bound behind her neck and legs tied she certainly is quite a sight. I let her struggle for a while before topping her binds with a nice big ballgag and tethering her to a ceiling hook. We can't have her falling over! It's in this vulnerable position that I discover how deliciously ticklish she is. Ludella eventually tries to make an escape, but I like her just where she is. I'm sure you do as well!