Madeline vs. The Log Bind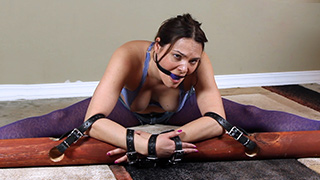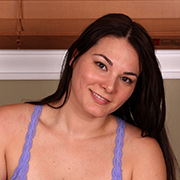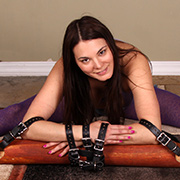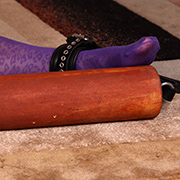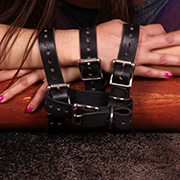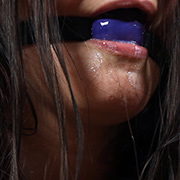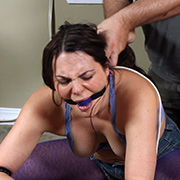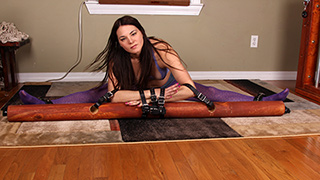 To be honest I figured she could escape in just a few minutes. So that's what I told Madeline: that she was stuck until she escaped. Her legs were spread and locked to each end of the log and her arms belted in front. I let her struggle. I'm fairly certain she thought it would be an easy escape as well, and she was far from pleased with the turn of events. I suppose adding a hair tie and stealing away her last bit of movement wasn't nice, but nobody said it would be easy.
Madeline vs. Her Immobile Panic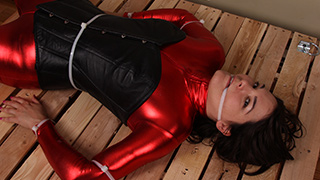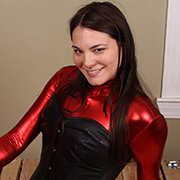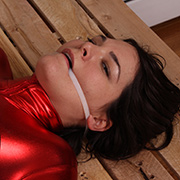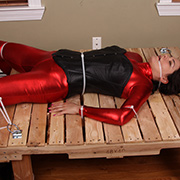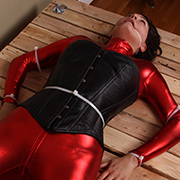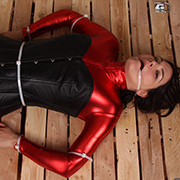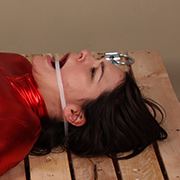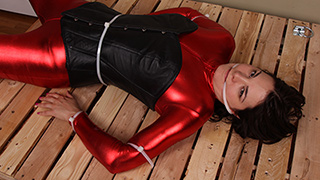 Before the final zipties were pulled tight, the look in Madeline's eyes expressed that she wanted out. Until this moment, any bondage she'd been in had allowed her at least some movement. Now, from her ballet boots to her head her whole body was rigid. Scary as it was, Madeline was determined to soldier on. It didn't help her situation at all when more zipties were added over her eyes and around her neck. The magic wand made short work of any remaining anxiety she felt about her strict position.
Madeline vs. The Sex Position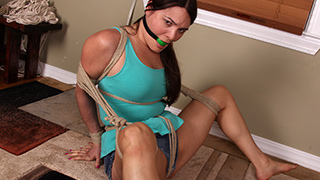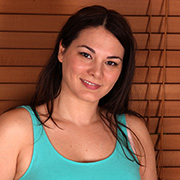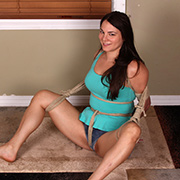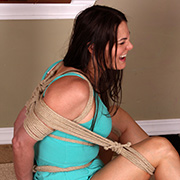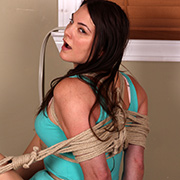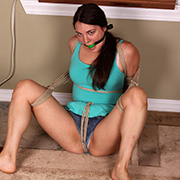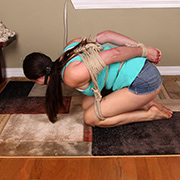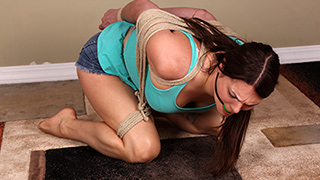 The more common questions asked by a newbie to bondage are about sex. Madeline is no exception, so I set out to show her something restrictive but very functional. Her arms and elbows are tied together first, then her legs follow with ropes secured behind her back. Instead of a frogtie her legs are free to move into any position but she is still unable to stand or move far. While the crotch rope may seem counterintuitive at first, the ropes can easily be pulled to either side while giving her wrists something to tug on. As her struggles soon proved, the tie would also leave her out of breath for her trouble.