Madison vs. Her Timeout Corner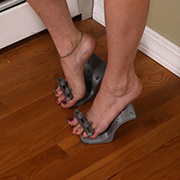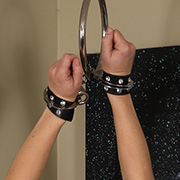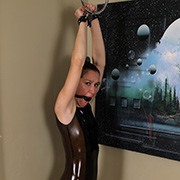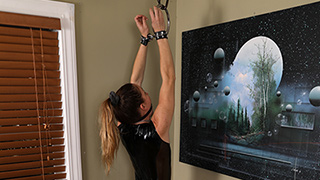 Madison really loved the latex dress I had her put on but wasn't a fan of the ballet boots. Rather than make her put them on, I figured it would be more fun to let her make the right decision. She's cuffed with her hands above her and gagged to keep her quiet. On her feet are spiked heels to keep her on her toes. It's instantly clear that she's not happy about her situation, but there's only one way out. Madison's stubbornness won't let her relent and put on the boots, but how long will she be able to last?
Madison vs. Her Tangled Mess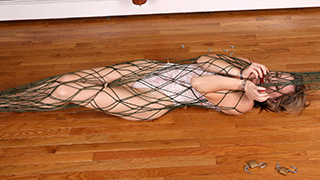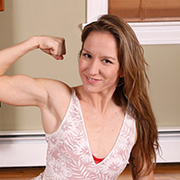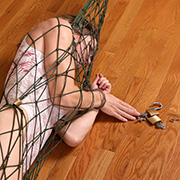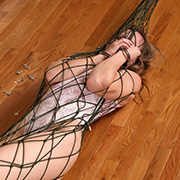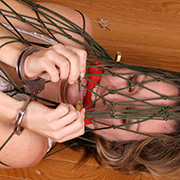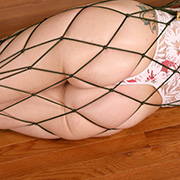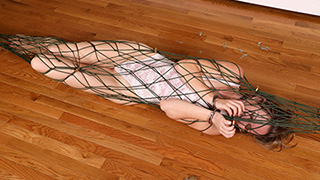 Earlier in the day I had put Madison through some tough predicaments. Feeling generous, her next one will be easy. She just has to use the keys nearby to undo the locks. The locks are keyed differently to slow her down but to make it challenging, she's on a timer. For every 3 minutes, she doesn't get free, her situation becomes more difficult. Unlike her previous predicaments, the only way she's getting free of this one is by her own hand.
Madison vs. Her Procrastination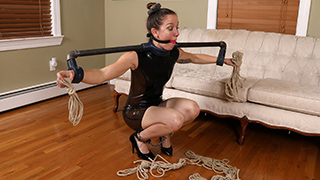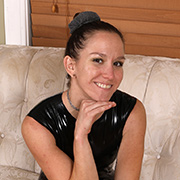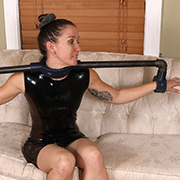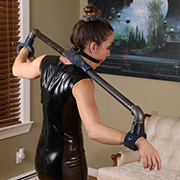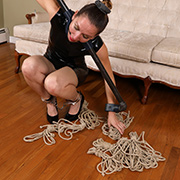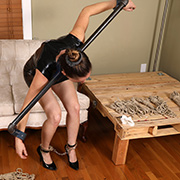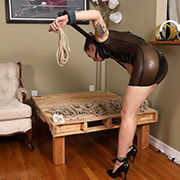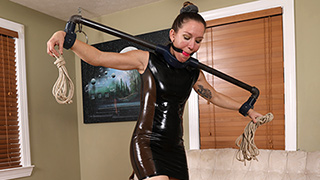 After a full day of play the day before Madison had agreed to help clean up afterwards. Instead, she decided a nap was more important leaving me to clean up everything. Today's agenda will focus on breaking some of those bad habits. Once Madison was secured in stocks I surprised her with a TENS box. Tucked under her latex dress it will help encourage her to make the right decisions. Such as picking up toys left on the floor or wiping up pools of drool. After increasing the power a few times Madison, as if by magic, cleans with ease despite her bondage. Only three more rooms to go.
Madison vs. Her Quality Test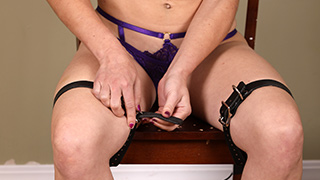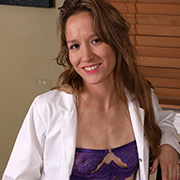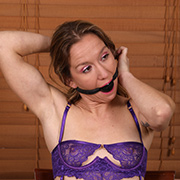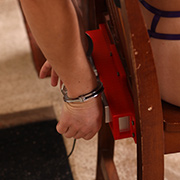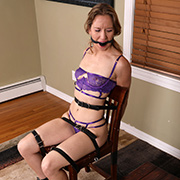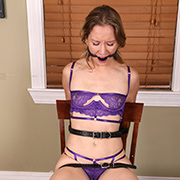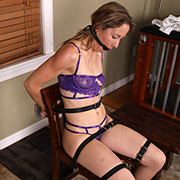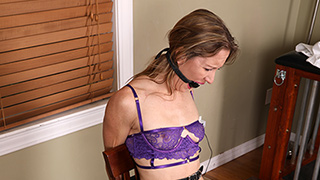 Madison is one of our most thorough product testers and takes her job very seriously. She tries to imagine how customers would use the products. No matter how difficult the position Madison is always game. For this test straps herself tightly to the chair to ensure she'll be completely helpless. Confident that she'll be able to break free again, she puts a ballgag in to stifle any calls for help. Her release timer set, she cuffs herself to the magnet to make her escape. Unfortunately for Madison this model has corrected all previous bugs and is three times as strong as previous models. It's not until her timer fails that she realizes she's made a grave mistake.
Madison vs. Her Zipped Hug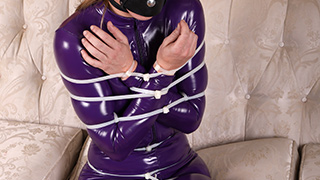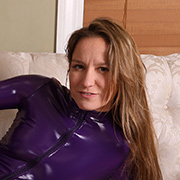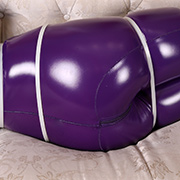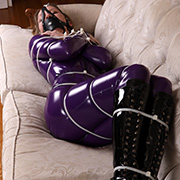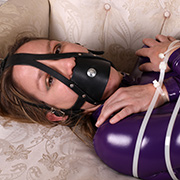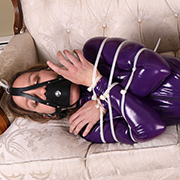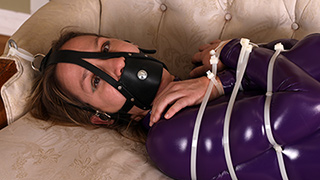 What do you do when you're in the mood for mummification but not all the wrapping? Break out the zip ties of course. Madison starts out looking amazing in her purple catsuit and muzzle harness. Her day gets even more interesting as each tie is zipped tight. Each one further accentuates her amazing body. With a final tie connecting her harness to the eyebolt on the couch, she's properly mummified. Maybe not technically, but certainly won't be escaping it anytime soon.