Mesa vs. The After Party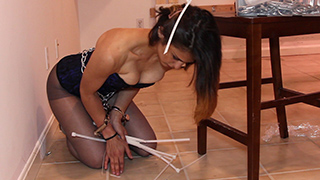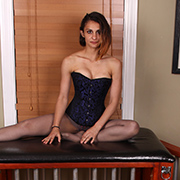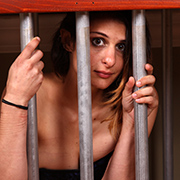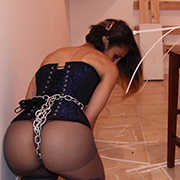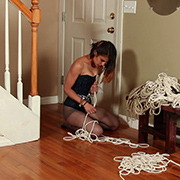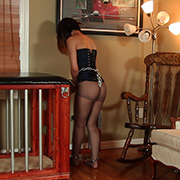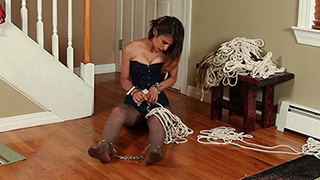 After a long day of tying Mesa up in a multitude of predicaments the place was a mess. Rope, zipties, cuffs, vibrators, you name it, they were strewn everywhere. It only seemed fitting that since Mesa was the reason for the mess, she should clean it up. Cuffed hand and foot, Mesa makes her way from room to room, cleaning up the mess from her bound adventures. The self-locking cage waits patiently for her return, to keep her safe until she's ready to play again tomorrow.
Mesa vs. Her Tit Torment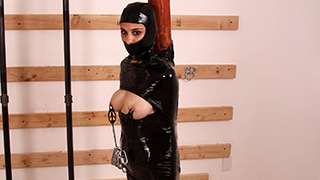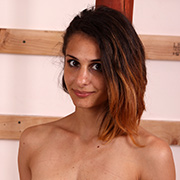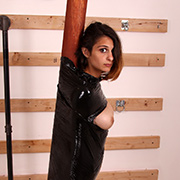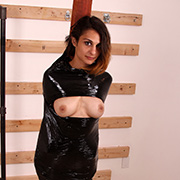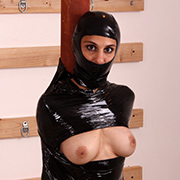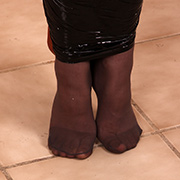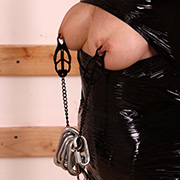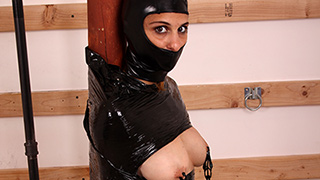 Wrapped tightly to a pole with heavy plastic wrap, Mesa's toes dangled a mere inch above the floor. Unable to gain any purchase on the floor, she was good and stuck. When I put the clover clamps on her tits she was ready for it. However, a bit more unexpected for her was when the nipple chain was pulled, causing her to swing on the post.
Mesa vs. The Doorknob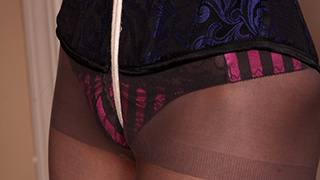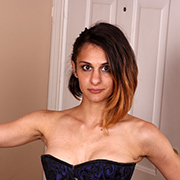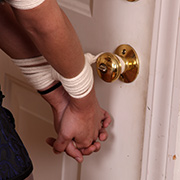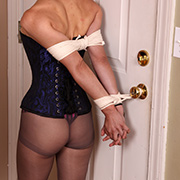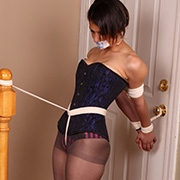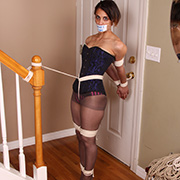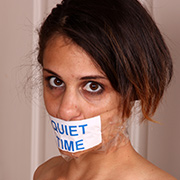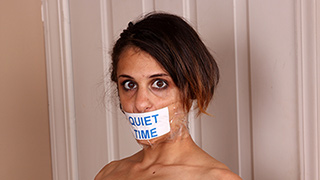 Who needs fancy bondage hardware when there are tools all around you? When Mesa's wrists were tied together, she certainly wasn't expecting them to be tied to the front door knob. Bewildered about how easily the doorknob held her, she was really surprised when a crotchrope was applied and tied to the banister in front of her. Now forced onto her toes, more rope is applied to her legs, adding to her predicament. Her pleading look told me this wasn't what she expected when she asked for some quiet time.
Mesa vs. The Ziptie Bind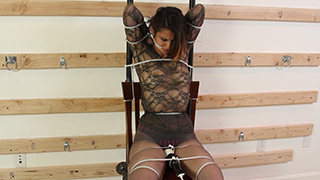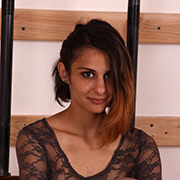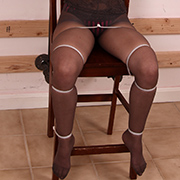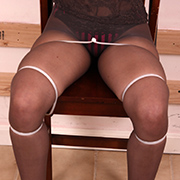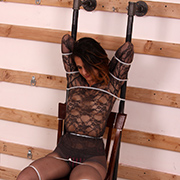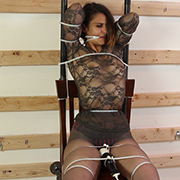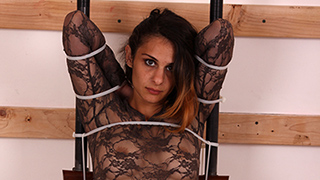 All it takes is one ziptie to render someone helpless. So when Mesa starts out with over a dozen, there's no illusion any escape is going to be easy if at all. Every part of her is encircled with a ziptie and only goes downhill from there. She tries to make the best of it, hoping for a comfortable position. Relief comes soon enough, but not in the form of scissors like she hoped. Instead a vibrator is ziptied against her pussy and switched to high.
Mesa vs. The Double Cuffs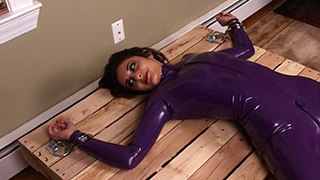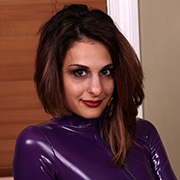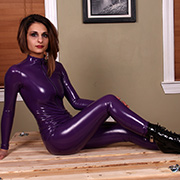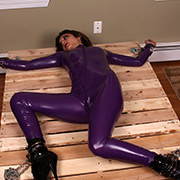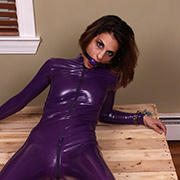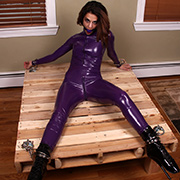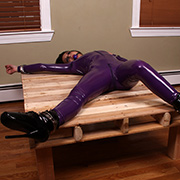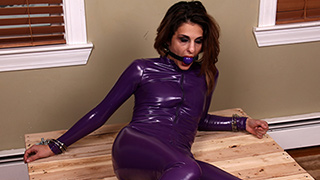 It's been a while since Mesa's been over so I wanted to treat her to a few of her favorite things; steel and orgasms. Wearing a purple catsuit Mesa sits in the middle of a pallet table with her wrists and legs cuffed to each corner. At first she doesn't think much of it but it doesn't take long to feel the building discomfort of her predicament. It doesn't take much to distract her when I unzip her crotch and close it around a magic wand set on high. The sound of metal on metal really echoing now Mesa's hands can't come close to reaching the vibrator for some relief.