Miss Crash vs. Her Own Ropes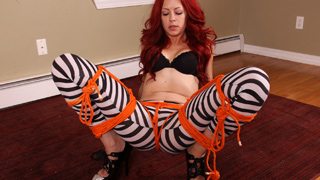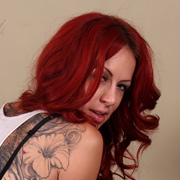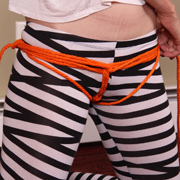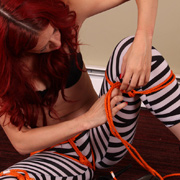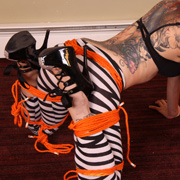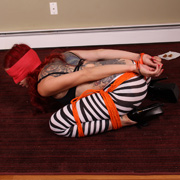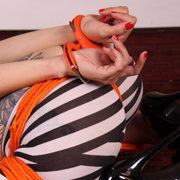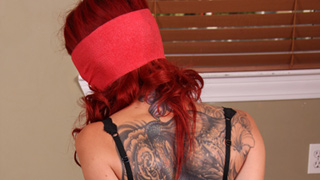 Traveling the world a girl can get lonely sometimes, not for Crash though. She keeps her ropes handy and no stranger to a little self-bondage. I wanted to see for myself and let her loose on my stockpile. Crash starts with a very tight crotch rope followed by a frogtie. A simple blindfold comes next before locking her hands behind her with matching handcuffs. Now all she has to do is find the key she left on the rug. It would be a shame if 'somehow' she couldn't find it!
Miss Crash vs. The Strict Hogcuff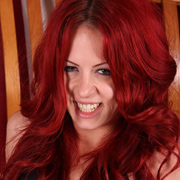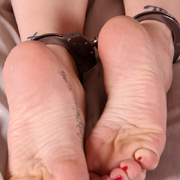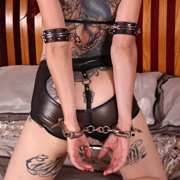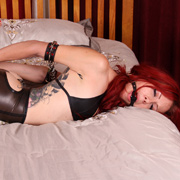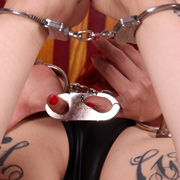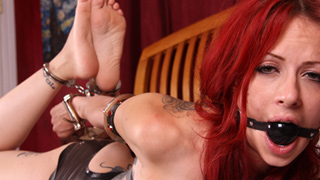 I love a girl who can jump feet first into any situation, especially if it's my restraints. As I cuffed her wrists and ankles Crash still couldn't help but boast how she can eventually get out of any bind. After ratcheting her elbow cuffs I let her struggle while I prepare for her real binds. When I return, a black ball gag fills her mouth and is chained to her elbow cuffs which I padlocked even closer together. A few more chains and padlocks and she can barely move an inch. As I toss the keys beside her she tries hard to reach them but to no avail. I'm sure Crash will figure it out. By her account, she always does!
Miss Crash vs. The Cleanup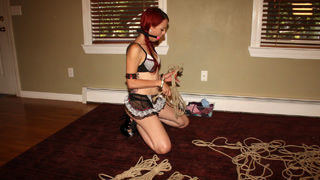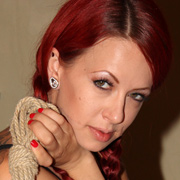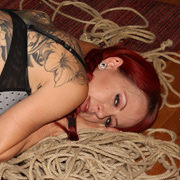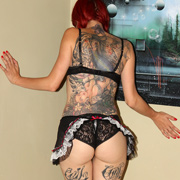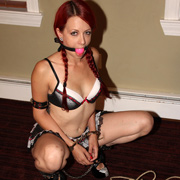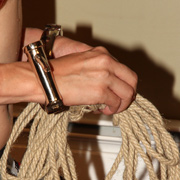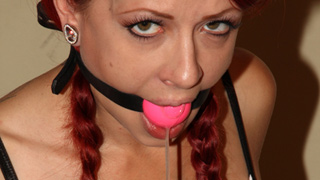 After two days of binding, tying, and playing with Crash my place was a mess. It's a lot of work tying up pretty girls and filming them struggle, so I felt it was only fair she should clean it up. Since I was the one with the keys to her shackles, Crash was all too agreeable. As I enjoyed every minute watching her clean up clothes, ropes, chains, and more I couldn't help but think. Why didn't I think of this before?
Miss Crash vs. The Couch Spread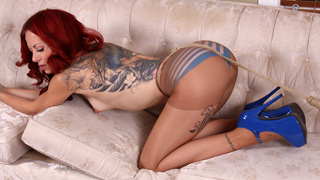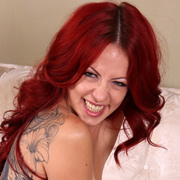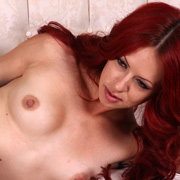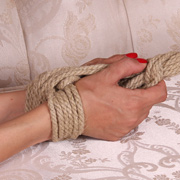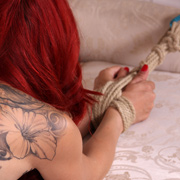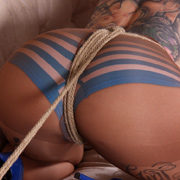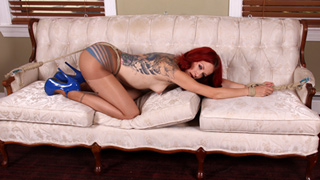 When you discover your girl has an love of crotch ropes, well, you give her a crotch rope! I rigged her up with a tight one and tied it off to one side of the couch while tying off her wrists to the other. Crash is going nowhere which is just the way she wants it. As she struggles I can't help myself but to add more ropes leaving her whole body wide open. As if her crotch rope wasn't pulled tight enough already by now I really get her jumping with some tickling. In the end I leave her to molest her crotch rope which Crash is all too happy to do!
Miss Crash vs. The Chain Reaction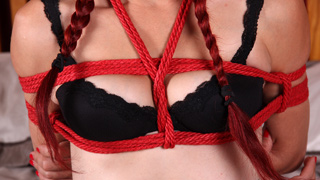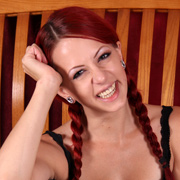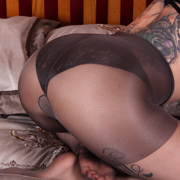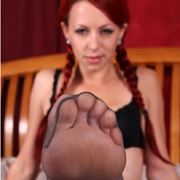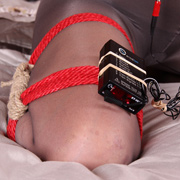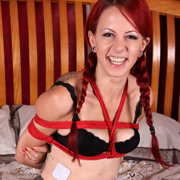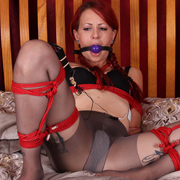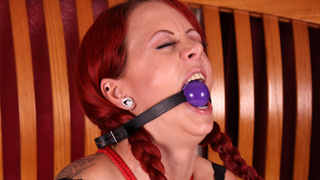 To be honest, I don't know how we got on the subject. What I do know is that Crash was practically giddy when I told her my ideas for my Eros box. With only her pantyhose and bra protecting her I bound her tightly and warm her up with some shock training which really gets her hopping around. Next I setup a motion detector to shock her whenever she moves making any escape attempts, costly. Despite the shocks, she's loving every minute of it and even trying to trigger it to go off! I give her a grin and step things up by stuffing the mic into her pantyhose. Almost instantly every movement and sound sends a shock into her midsection prompting even more shocks. The only question is, can she stop the chain reaction?