Monica vs. The Heavy Lockdown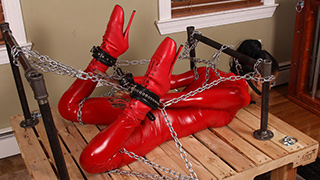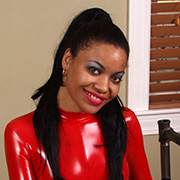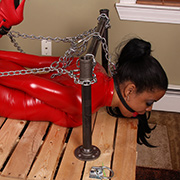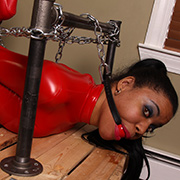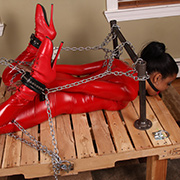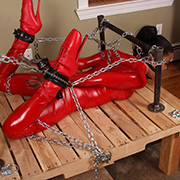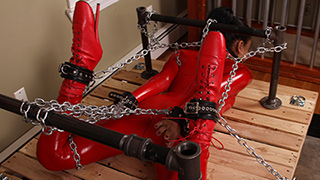 One by one Monica's chains are pulled tight. The strictness of her situation creeps up on her as the chains have no give. Just as she thinks things can't get tighter, another chain is added and then another. By the time her gag is chained to the pole above her it takes an effort of will to make the slightest attempts at escape. Even if she could, the chainlinks keeping her locked up are well out of reach. Still, Monica can't help but try, even if there's only a small chance that something will give.
Monica vs. The Trashy Hogtie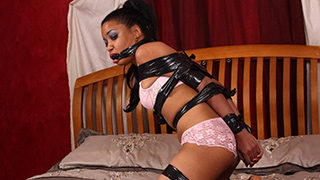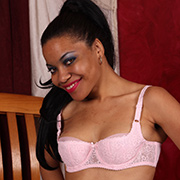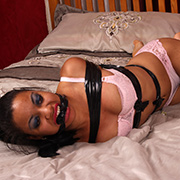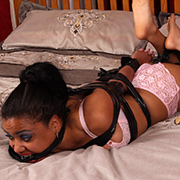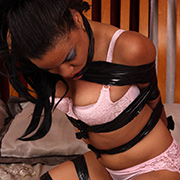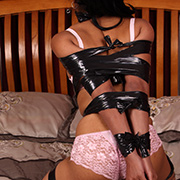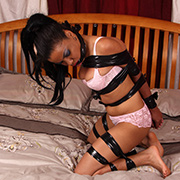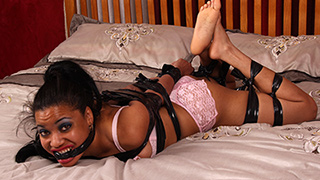 After cutting a few contractor bags into strips, I bet Monica she couldn't get out of them. I wasn't sure who would win until I secured the find strap around her body. I think she could sense the outcome just then as well. As she pulled and struggled to get free, nothing could move, at least not for long. What little give it did have snapped back like a rubber band, exhausting her more. Unlike rope knots, these are nearly impossible to undo once they have been tied. It doesn't help her situation when they are triple knotted as well.

Enjoy this extra large update which includes almost all the rigging, and a post-scene interview.
Monica vs. The Job Offer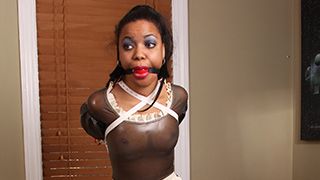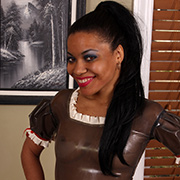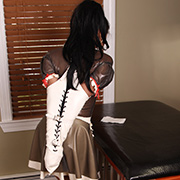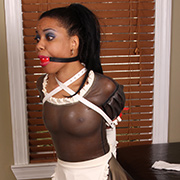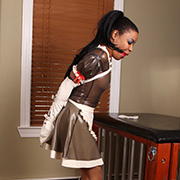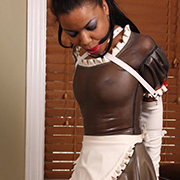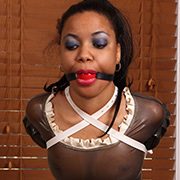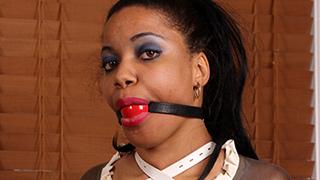 After seeing an ad online for a maid position paying triple the normal rate, Monica knew there had to be a catch, but the money was too good to ignore. During her interview it was quickly explained that her role was to be a bondage maid. Nothing ventured, nothing gained was her attitude, and she figured if she couldn't take it she could just quit. Doing her best to clean while wearing an armbinder with her legs tied together, Monica is soon told she's got the job. To her immediate dismay she's also told that her eight hour shift starts immediately, leaving her to clean the rest of the house in her bondage. Her gagged protests for release fall on deaf ears.
Monica vs. The Orgasm Web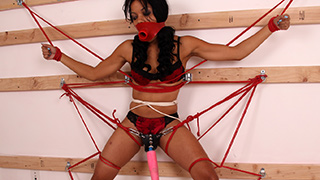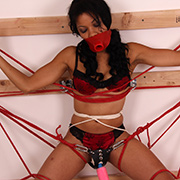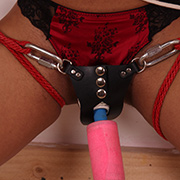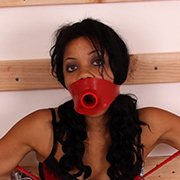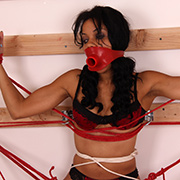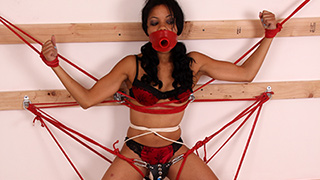 The ropes felt nice for Monica tied to the wall. Her only discomfort was her heels wouldn't stop sliding on the slick tile floor forcing her hang by the ropes. It also meant that putty any distance between her pussy and vibrator wasn't going to work for long. Monica managed well for the first couple orgasms and wanted a break. With the wand pushed to high none would come as she raced to another orgasm. Desperate she continues to try and stand only to fall back down; the vibe pressing harder than ever.
Monica vs. Her Failed Escape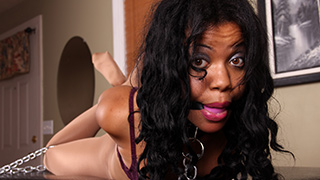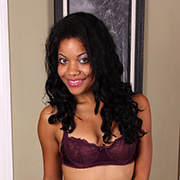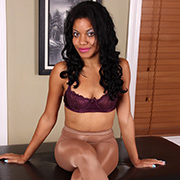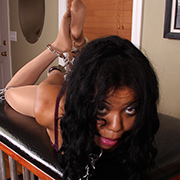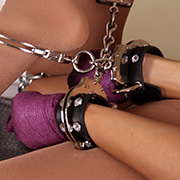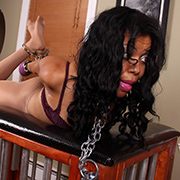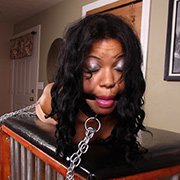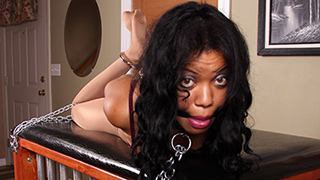 As a bondage aficionado Monica claims she's seen it all and escaped from most of it. Skeptical, I offered her a challenge. I bet that I could lock her up and even with the keys in her hand she couldn't escape. Sensing easy money Monica quick took the bet. It didn't take long before she was hogtied with handcuffs and gagged with a posture collar. Chains secure her legs and collar to the corners for extra security. Placing the keys in her hands they are immediately vet wrapped sealing them inside. Protesting furiously now she soon realizes she's not in a position to argue the details of the bet. Her confidence in her escape Monica realizes she forgot one other detail; how do I keep her bound if she can't get free?