Niki vs. Her Tippy Toes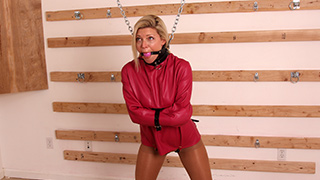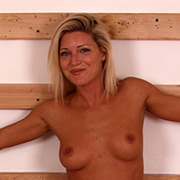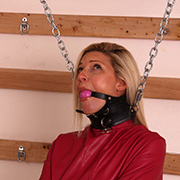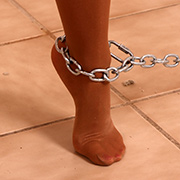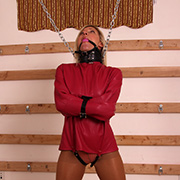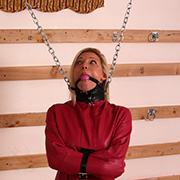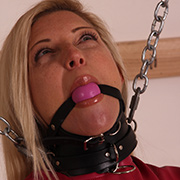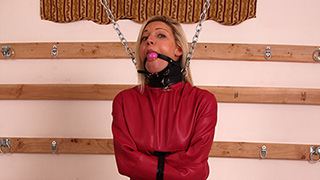 You could see the trepidation on her face as the straightjacket was strapped in place. Even when the thick collar was secured too, it was still comfortable; she could possibly even escape. This illusion quickly faded once her legs and neck were secured with heavy chains. Niki whimpered a bit behind her ballgag, knowing full well there would be more to come. She tried to get free but the leather jacket held firm while her collar reminded her to keep her balance. Just as she was finding her comfort zone, her chains were pulled tighter, forcing her onto her toes. It only takes a minute before her legs begin to quiver. Niki fights her straightjacket with renewed vigor to escape, but knows it won't come.
Niki vs. The Steel Hogtie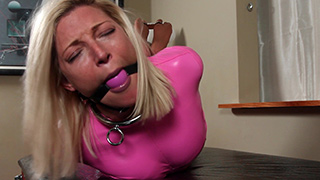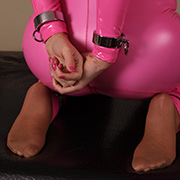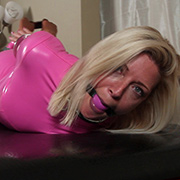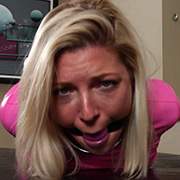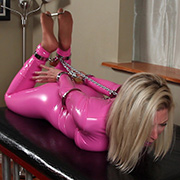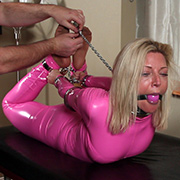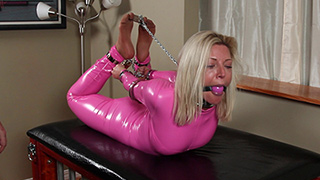 Steel cuffs encircle her wrists and ankles, but Niki knows this is just the beginning. Padlocks followed by chain leave her immobilized in a hogtie. Struggling, she knows her strength is no match for the metal, but she still has to try. Thumbcuffs are next, ratcheted tight around her thumbs and toes. More steel is added unnecessarily, at least from Niki's point of view. Any hope of escape is now long forgotten. As a final torment she's left chained from her collar to her ankles. Holding herself in an arch, the pressure on her neck is minimal, but she soon realizes that any attempt to relax is not an option.
Niki vs. The Wall Spread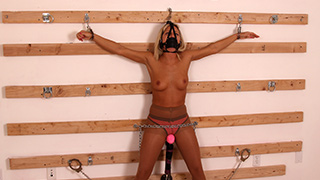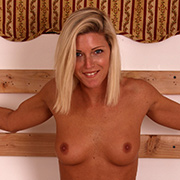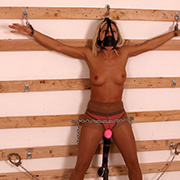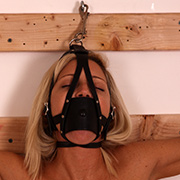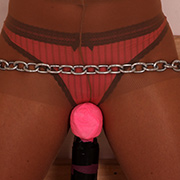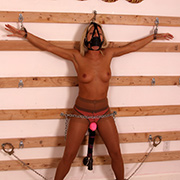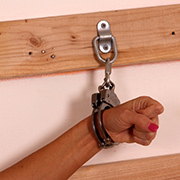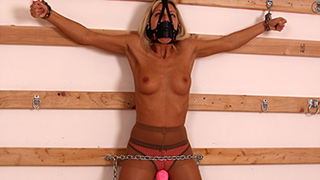 Handcuffs, shackles, and chains ensure that her body is well-secured and spread open against the wall. Even her harness gag is secured, keeping her eyes locked forward. The magicwand works its magic quickly on Niki as she struggles hard against her bonds. It's not long before she succumbs to the first of many orgasms. After nearly a dozen leave her body limp and exhausted, the wand does not let up. Her time is far from over.