Nyxon vs. The Ring Harness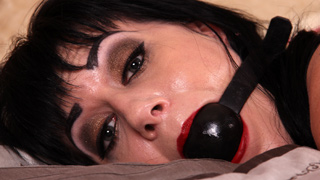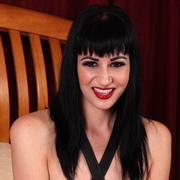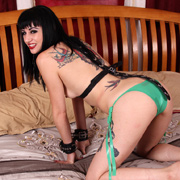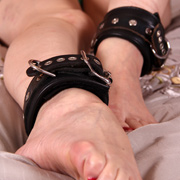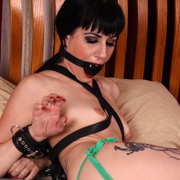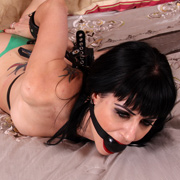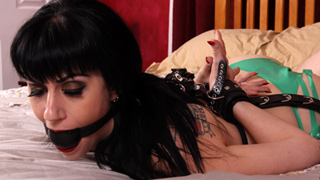 Once secured in place, the harness left a nice line of d-rings down her back. When my padlocks clicked shut the seemingly simple harness proved to be far more restrictive than Nyxon anticipated. I gave her a few minutes to get used it it before her legs were also locked to the harness leaving her hogtied. Unable to budge, Nyxon pleads through her gag to be unlocked. I decide to comply, but only to relock her wrists higher up her back!
Nyxon vs. The Cable Tensioner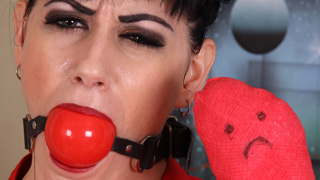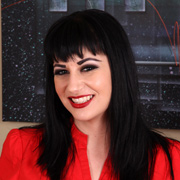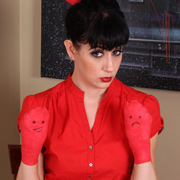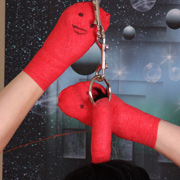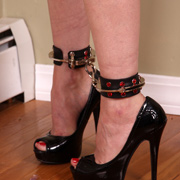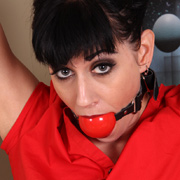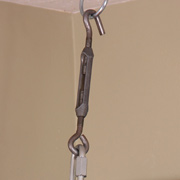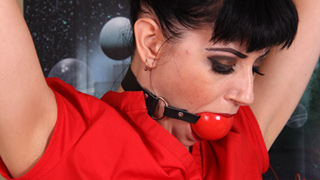 With a monstrous 3" red ballgag stuffed in her mouth, Nyxon's predicament is all but simple. Her hair is tightly vetwrapped into a ring and attached to the ceiling. Vetwrapped hangs prevent her prying fingers from loosening any bolts as she's forced to uncomfortably stand in her high heels. When I decide put a release key on a nearby window sill Nyxon's excited at first only to find it's out of reach. To reach it she must spin in place to loosen the cable tensioner. For her sake, she better spin the right way or she may end up suspended by her hair!
Nyxon vs. The Opposing Ropes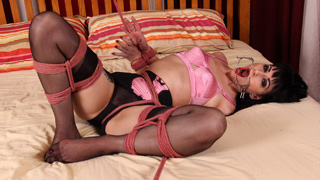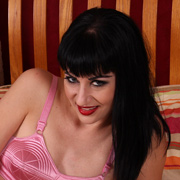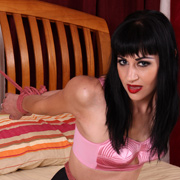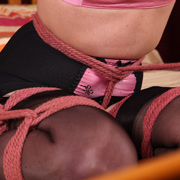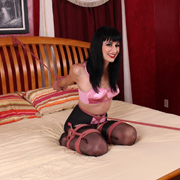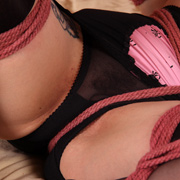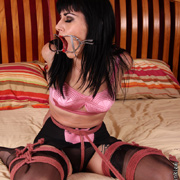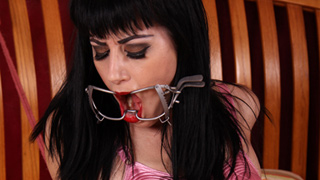 Choice is a funny thing and almost your worst enemy at times. For Nyxon there were only two. Pull her arms higher into a strappado or tighten her crotch rope. The knots seemingly miles out of reach she can't help but struggle to find a comfortable position. When a dental gag is added Nyxon's mouth is spread wide open and helpless. As her luck would have it, she is faced with new choices. Drool, or not the drool?
Nyxon vs. The Tight Ropes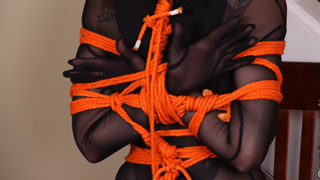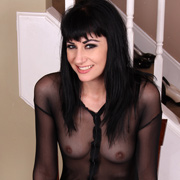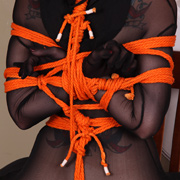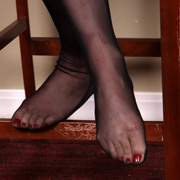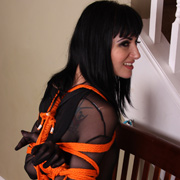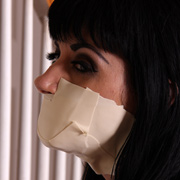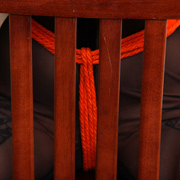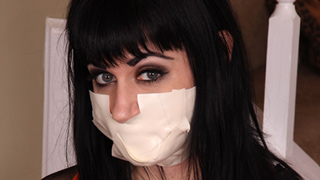 With Halloween coming up soon, what better way than to decorate Nyxon up with a little rope. With her arms in a loose reverse prayer I coiled and cinch them tightly with several coils of rope. Right away she knew she was in trouble with her arms frozen in place. After adding a foam gag my little decoration came to life as she tries to get free. As Nyxon hopelessly struggles one question remains, does she deserve a trick or a treat?
Nyxon vs. The Hard Point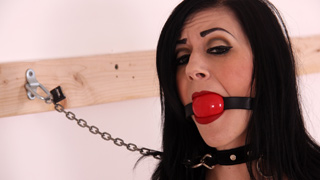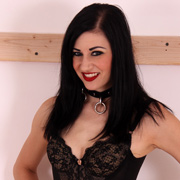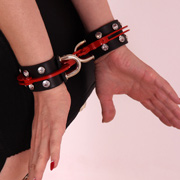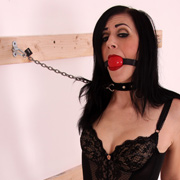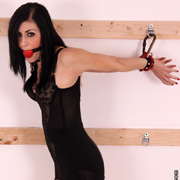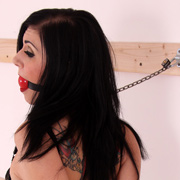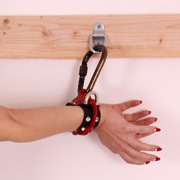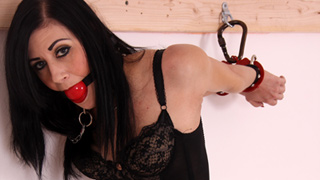 I start by leading Nyxon into the basement and anchor her collar chain to the wall. Handcuffed and helplessly tugging against the short chain I can't help but think how hot that ballgag looks between her lips. Still, there's no such thing as 'too' helpless and before she knows it her arms are pulled up behind her, locked to the wall. With her arms stuck in a strappado I modify her collar chain to make it even tighter. Now that I have her completely vulnerable... what else can I do!