SB Challenge: Paisleigh's Timer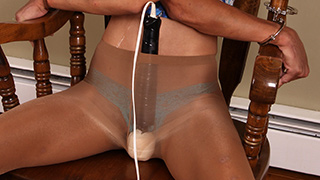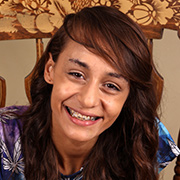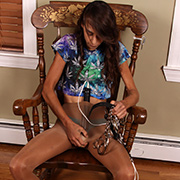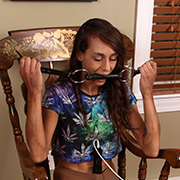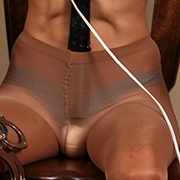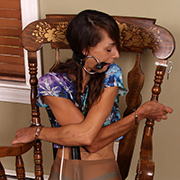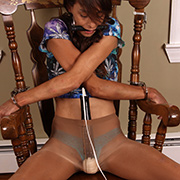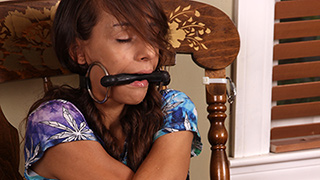 Like a lightswitch, Paisleigh goes from idle to orgasm in a flash. So, after cuffing herself to a chair with a magicwand on a random timer, she's in for a wild ride. Her challenge starts off without a hitch. The steel cuffs ensure that she is well secured, while her pantyhose keep the vibe head pressed firm against her pussy. Each time the timer goes off she ends up in orgasmic bliss, her body shaking with pleasure. All good things most of the time. Not great when you're holding your only key to your freedom in your hand when the timer goes off. How much are a few dozen (or hundred) more orgasms going to hurt?
Paisleigh vs. A Switch Too Far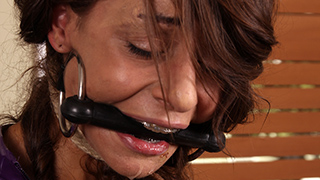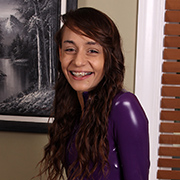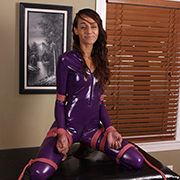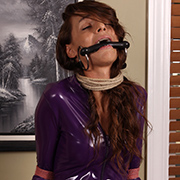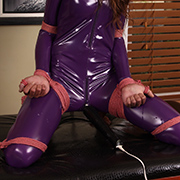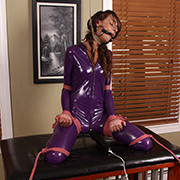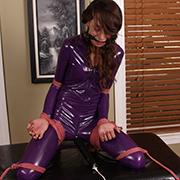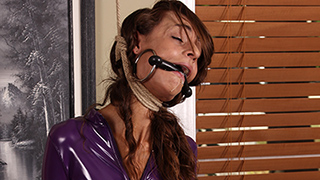 Her bondage doesn't start out too difficult. Just a frogtie with her elbows and wrists secured. When the neck rope is added, though, Paisleigh has to pull herself high on her knees to keep the pressure off. She tries to struggle, but knows it won't help. There isn't much that can phase Paisleigh. Tight bondage, gags, predicaments; she can take them all on. Vibrators, however, leave her weak in the knees. She's in a situation that leaves her with a simple choice: Succumb to endless orgasms, or keep her neck rope loose. If only she could reach the power switch.
Paisleigh vs. The Belt Layers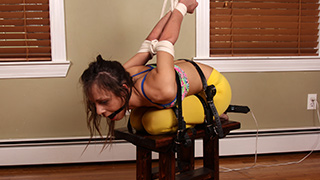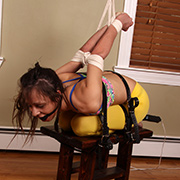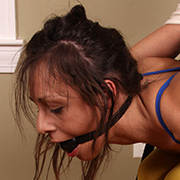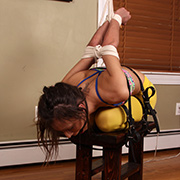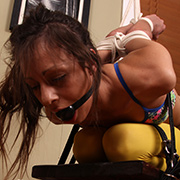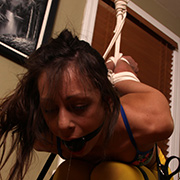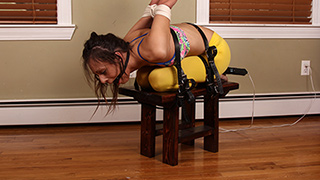 A tiny girl only needs a small stage, and Paisleigh fills it perfectly. Her legs and body are secured tightly to the table with multiple belt layers ensuring no escape. Next her arms are bound into a strict strappado, already forcing her into an uncomfortable balance. With her arms under stress, Paisleigh can't help but try and lift her body, all to no avail. Her bondage is so tight that a magic wand is pushed into place and held there by compression alone. Kicked on high, she's left drooling and barely able to catch her breath before another orgasm racks her body.
Paisleigh vs. The Forced Experiment #6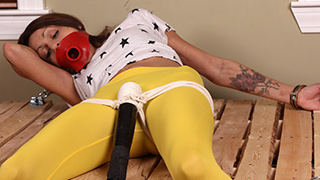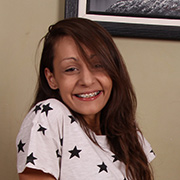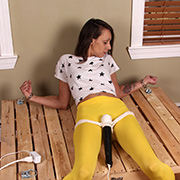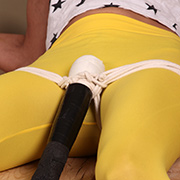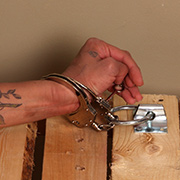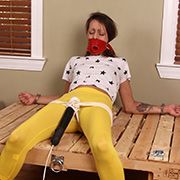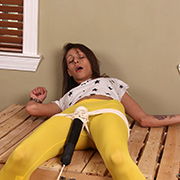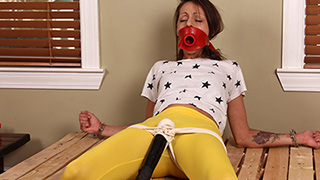 There can never be enough data when running our experiments. Paisleigh's lack of experience with a magic wand makes her a unique test subject. Will this allow her to resist orgasms more easily? To find out, she is bound to a table with a wand tied tightly against her pussy. Starting on low, she's able to resist the first minute, albeit with some difficulty. With over 10 more minutes of testing ahead of her, Paisleigh's chances don't look good. Knowing her freedom hinges on resisting against all odds, she's in for a trying afternoon.
Paisleigh vs. Her First Ropes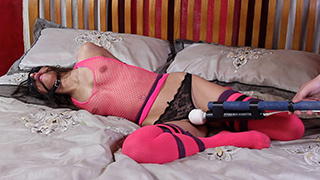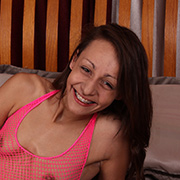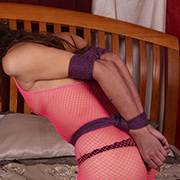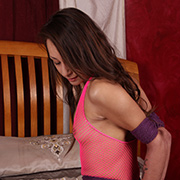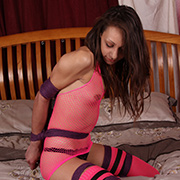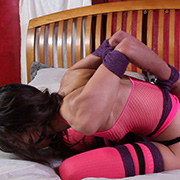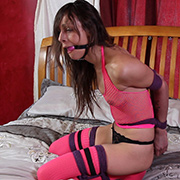 When Paisleigh said she'd never been bound before, rope seemed a good start. With plenty of natural flexibility, her elbows fit tightly together. The helpless state it left her in was instantly apparent to her. When the ballgag was strapped in, she knew we were already well past fuzzy handcuffs. Paisleigh did her best to get free hoping the ropes would be like they are in the movies, where after a little struggle they slide right off. After 10 minutes her hopes were dashed as not a single rope had moved an inch. Still, a good effort deserves a reward. Her first time with a magicwand will make it all well worthwhile.