Piper vs. Her Slow Buildup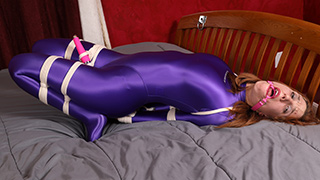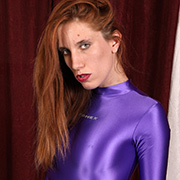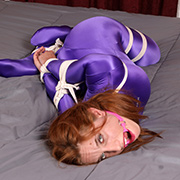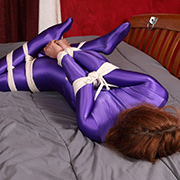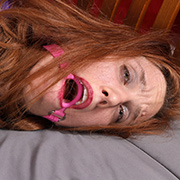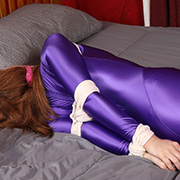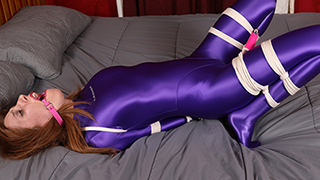 It is going to be a long day for Piper, so there is no need to bring things to a climax too quickly. Tied tightly in her purple catsuit, she squirms and struggles but knows she won't be escaping. Between her legs is a vibrator buzzing away, teasing her relentlessly. It's not quite strong enough to do the job and worse, every time she struggles it pulls away. If nothing else, she'll be nice and warmed up for the rest of the day. Those orgasms have to be rationed out after all.
Piper vs. Anchored Orgasms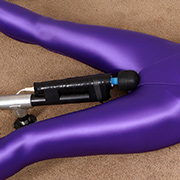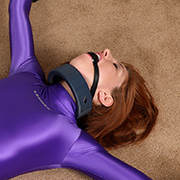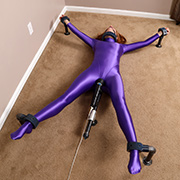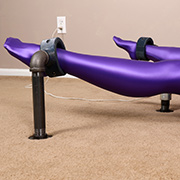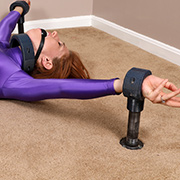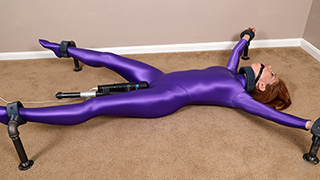 This wouldn't be the first time Piper has been at the mercy of our custom restraint system. It also means she's fully aware of how helpless she was last time. In this configuration she is spread wide with each limb elevated. Gravity ensures that struggling takes that much more effort. Not that she'll notice much once the wand between is turned on. The tight catsuit, strict bondage, and vibrator make an unstoppable combo that Piper is powerless to resist.
Piper vs. Her Iron Hogtie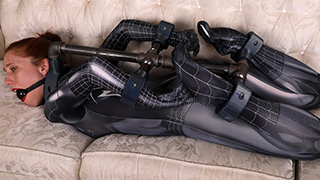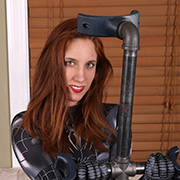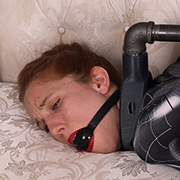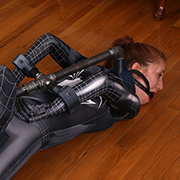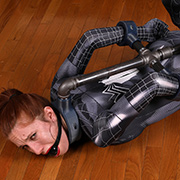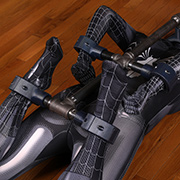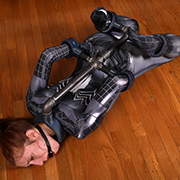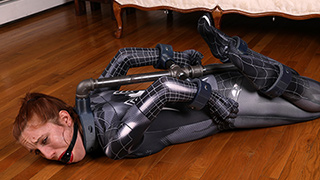 The measure of a good hogtie is if she can't move away from her own drool. With Piper's arms, legs, and neck bolted into an iron hogtie mobility is non-existent. It doesn't take long before drool starts to pool under her face and realization dawns on her. Inevitably her neck tires as her head lowers. As it does, she can see her escape less than a meter away. A bell sits on the floor waiting to be rung to signal she's ready to be released. At the rate she's going it may take hours; her progress measured in millimeters.
Piper vs. The Dinner Bet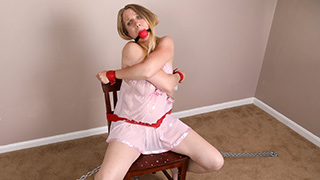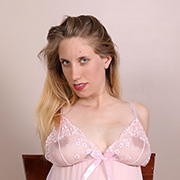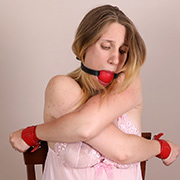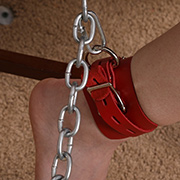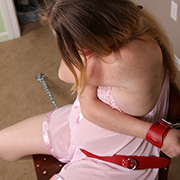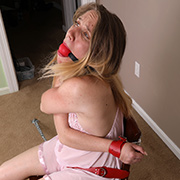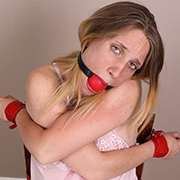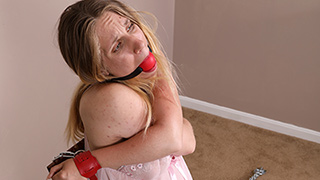 Desperate to get out of the house Piper's willing to make a bet knowing she'll likely lose. She's gagged and strapped to a chair that's secured to the floor just in case she tries to tip it over. With nearly an hour to try to escape Piper eventually gives up and comes to a harsh reality. With her focus on winning she never considered what would happen if she lost. With additional restraints and nipple clamps in hand, Piper doesn't have to ponder for very long.
Piper vs. Her Butterfingers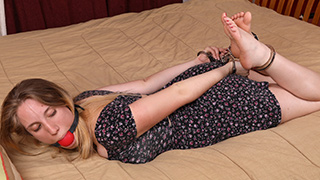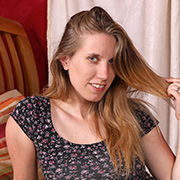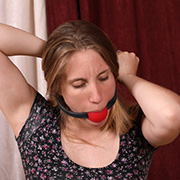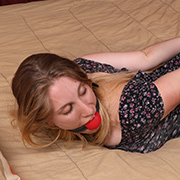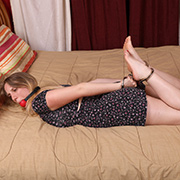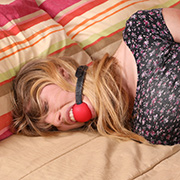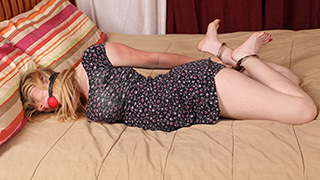 Knowing her friend's affinity for bondage Piper knew she'd find something good if she snooped around. Sure enough, a stash of toys is sitting on the bed begging to be played with. Knowing she had a few hours to kill a little handcuff hogtie adventure seemed fun. After strapping her ballgag in tight Piper made short work of cuffing her legs and arms behind her. With the key in hand, she enjoys struggling in her restraints but ready to get out after a few minutes. With the key in her hand, the bondage wasn't nearly as fun and set to release herself. Sweat or the awkward angles needed to use the key caused the key to fall. Piper's boredom with her bondage instantly washes away when she can't find the key that has slid under her. She tries her best to keep calm but knows it could be hours if she can't find the key.