Raquel vs. Billie's Home Video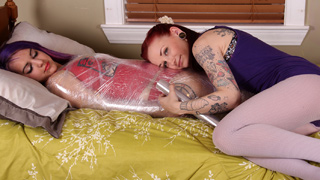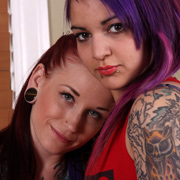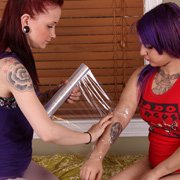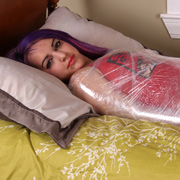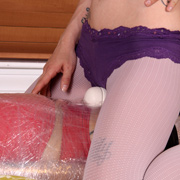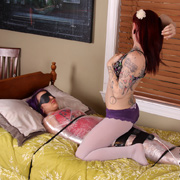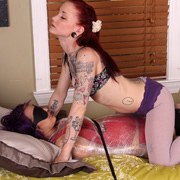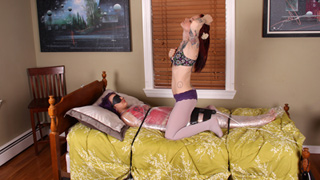 It had been weeks and Raquel still hadn't paid Billie back the money she owed her. She decides to take matters into her own hands. Having sold videos online before, Billie decide to wrap her friend up in plastic wrap and strap her to the bed. Helpless and gagged, Raquel is at her mercy especially when Billie discovers how ticklish she is. As a reward for being good, Billie tapes a magic wand over Raquel's pussy and hops on top so they both can enjoy the ride.
Billie & Raquel vs. The Novice Binds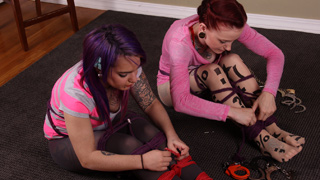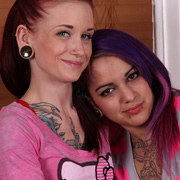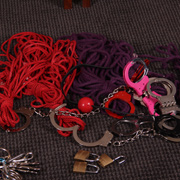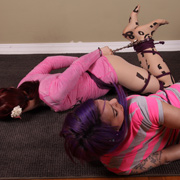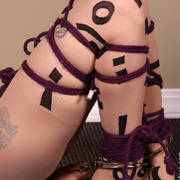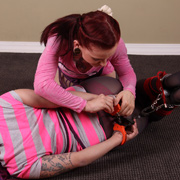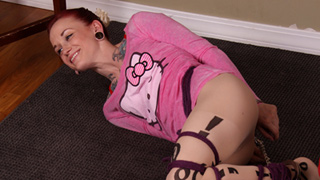 Both Billie and Raquel have been on the receiving end of my restraints before. I wanted to see how they would fair on their own with a pile of toys. Both start out with lots of rope on their legs and do a good job making sure they are secure. Next they got the good idea to handcuff their wrists but did it in front which, well, simply will not do. Like the gentleman I am I give them both a hand by repositioning their cuffs behind their backs and into a nice hogtie. Now all they have to do is squirm to the key!
Raquel vs. The Orange Binds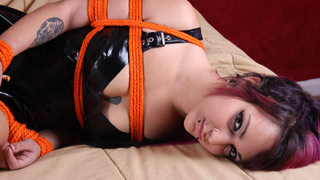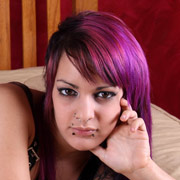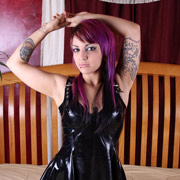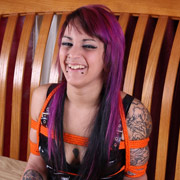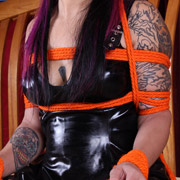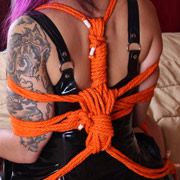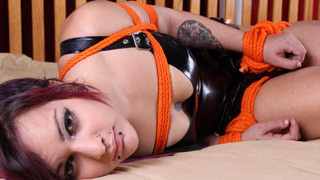 I've always had a thing for exotic hair colors so when Raquel came by I couldn't wait to see her prettied up with my ropes. This started simple enough with a quick wrist to thigh tie. Another cinched her elbows while another pulled her legs apart. I could feel her muscles flex, testing her bonds and realizing how helpless she had now become.
Raquel vs. The Rubber Spread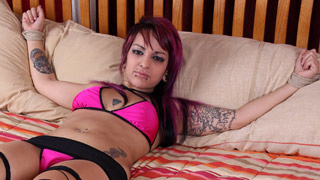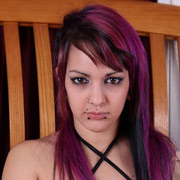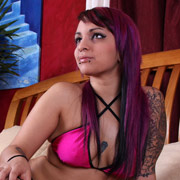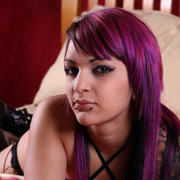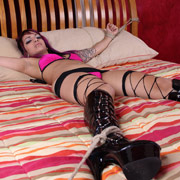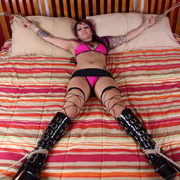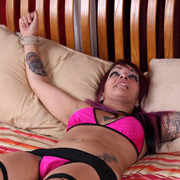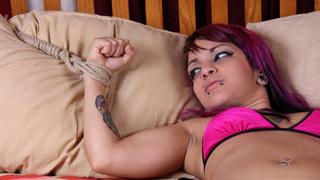 For quite a while now I've been a big fan of rubber bands. They can restrain, cause pain and can be exhausting to any sub. I decided to give Raquel a simple taste and spread her across my bed with only one job... try and get free. As she struggled I could see her efforts slowly wain as her muscles fatigued. Before long I didn't even need the ropes, she couldn't even lift her arms.