Rosie vs. Sage's Bait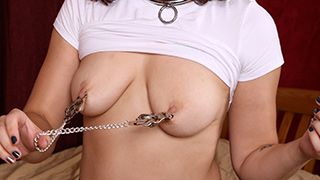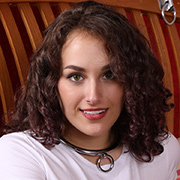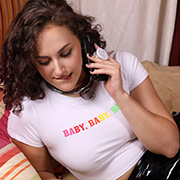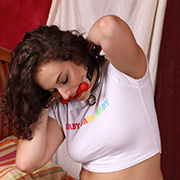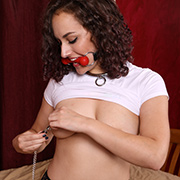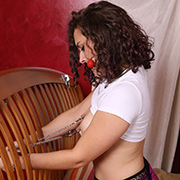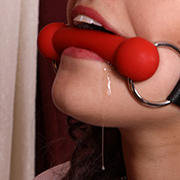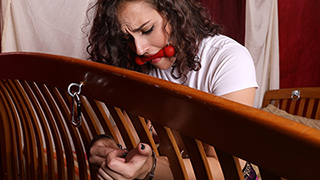 Sage was getting a little tired of her roommate using her bondage toys without permission. Why couldn't Rosie just buy her own? Since she wouldn't listen, Sage hatched a plan to teach her a lesson. Pretending to be stuck at work she knew Rosie would take the opportunity to tie herself up. What Rosie didn't know is the handcuff key in the bag was broken but not noticeable unless looking for it. Sage wasn't particularly surprised to find Rosie half naked on her bed unable to get free. Watching her struggle helplessly Sage just smiles down at her helpless roommate. Time to teach her a lesson.
Rosie vs. The Forced Experiment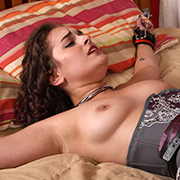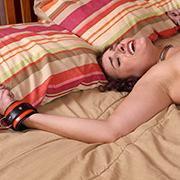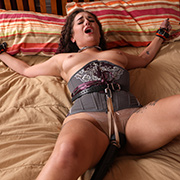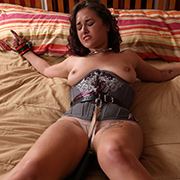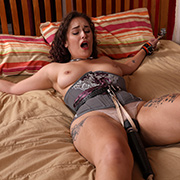 Rosie is our next test subject for the forced orgasm experiment. Suspecting she might be a bit of a challenge I decided to employ a secret weapon. While rope and straps do the job well for keeping a vibrator in place it still allows her control over the pressure. Rubberbands remove all leverage and keep an even, constant pressure ensuring maximum sensory overload. Similarly, using them to restrain her limbs help exhaust her muscles faster than fixed restraints. The result has Rosie begging for relief within minutes of the experiment starts. By the time the high setting is used, it was clear how the results of this experiment would end up.
Rosie vs. Her Chastity Reprieve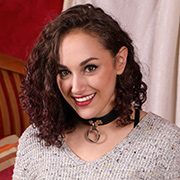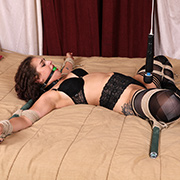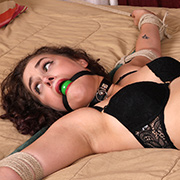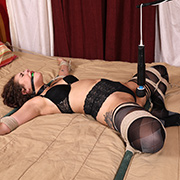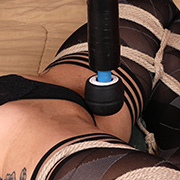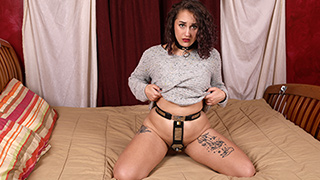 When someone asks you to hold onto the keys to their chastity belt it is no small favor. Inevitably they will regret the decision and try to get them back. Rosie was no exception but she made one mistake. She went big and asked for 3 months. After a month she was going crazy and decided to beg for early release, again. Knowing this I prepared a little challenge for Rosie. I would give her a chance to have the orgasm she's been desperate for but it won't come easy. If she's not fast enough she might end up locked up and even more frustrated than when she started!