Sage vs. Her Fumbled Key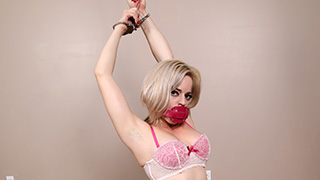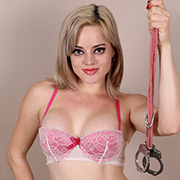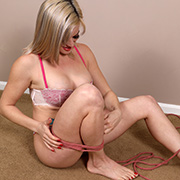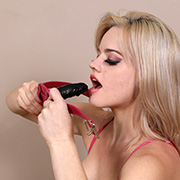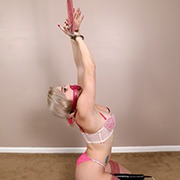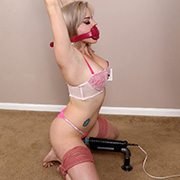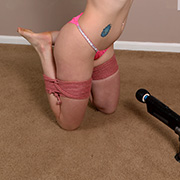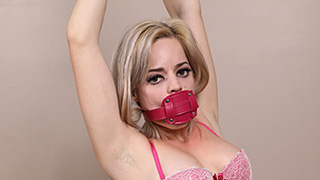 Looking through the submissions for self-bondage challenges, one caught her eye: an orgasm challenge. All she needs to do is keep from having an orgasm for five minutes. If she can manage it, she can go wild, if not, she's supposed to stay bound for an extra 10 minutes. Once bound, Sage couldn't help herself and didn't even try to hold back. After the first orgasm takes her, she had her fun and was ready to release herself early. Reaching for the key, karma decided to pay Sage a visit. It will be hours before her roommate will be home.
Sage vs. The Fine Print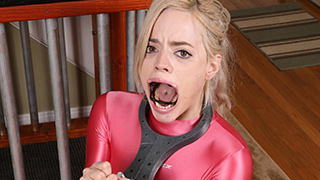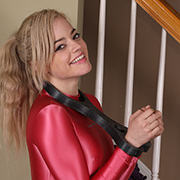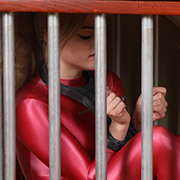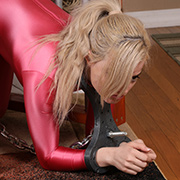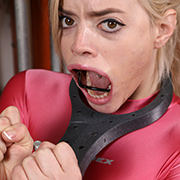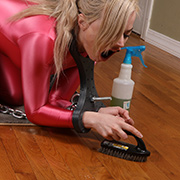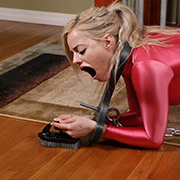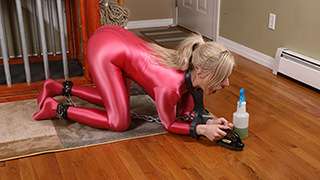 When Sage asked if there was any way she could earn some extra cash, I had some ideas. A contract to clean the house while bound was drawn up. For the first hour, she did her job well but her restraints here taking their toll. Exhausted, she decided she couldn't finish and wanted out. Unfortunately for Sage, the contract stated that she wasn't to be released until the job was done. Furthermore, I had the option to discourage any bad behavior as I saw fit. After spending a few hours in the cage to think about it, she's let out again to finish the job. This time with a metal gag to keep her protests to a minimum.
Sage vs. Her Hanging Isolation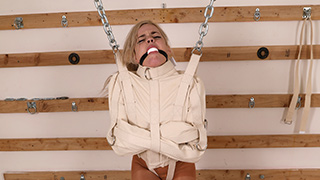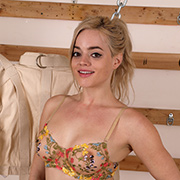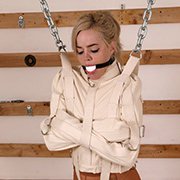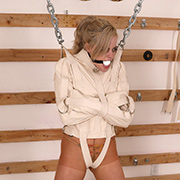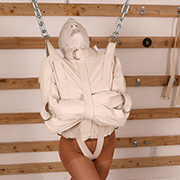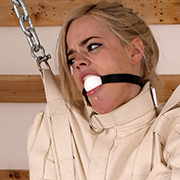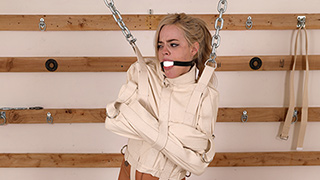 Having escaped from a cheap Amazon straitjacket recently, Sage was confident she can escape any jacket. Since first-hand experience is always best, I didn't argue with her. I just asked to see her skills in action and Sage was happy to oblige. As the multitude of straps tighten one by one, her face couldn't hide her worry. Once the gag was strapped in, she knew she was in for the long haul. Chains even keep her tethered and on her toes. To finally seal her fate, a canvas hood is laced on her head which really gets her struggling. We'll leave her in there for a few hours; just to give Sage plenty of time to get free.
Sage vs. Her Balancing Act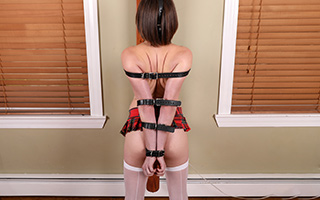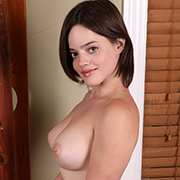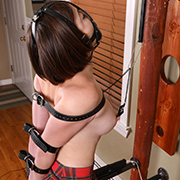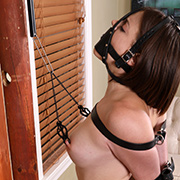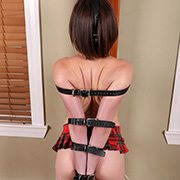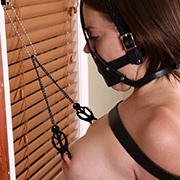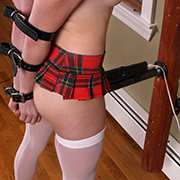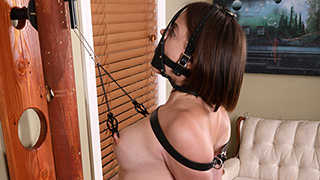 Sage was hoping for some quality with her favorite wand. Nothing comes free so she's going to need to work for it. With her arms pulled tight behind her and vibrator buzzing below her she's already in her happy place. Her bliss is short lived as soon as her nipple clamps started to pull upwards. Sage has to go on her toes to keep the pressure off and lifting herself off the vibe as well. The cycle continues keeping her frustratingly on the edge of orgasm. She's eventually given one minute to cum before the clamps pull her to her toes for good.
Sage vs. Her Trashy Bondage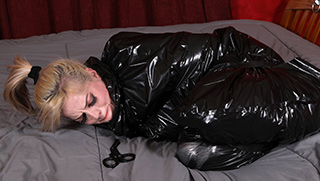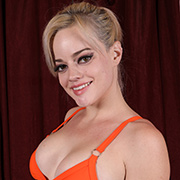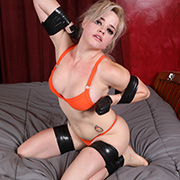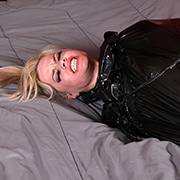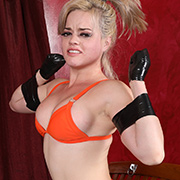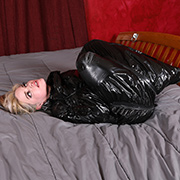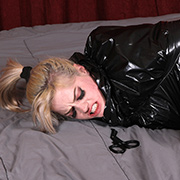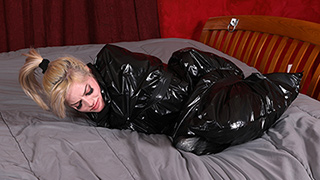 As the weather turns cooler, Sage can't help but complain about it. Sure, wearing something other than a bikini would probably help, but there's got to be a better way. A little bondage can always warm someone up. Just to make things a bit more complicated, Sage's fists, arms, and legs are tightly taped. Once she's ready, she is stuffed into a few trash bags just to ensure no heat escapes. Knowing she's not going to get any help escaping, she tries her best to get free. As a bead of sweat shows on her forehead, it's hard to tell, but Sage might be regretting her complaints about the cold.