Sammi vs. Her Little Show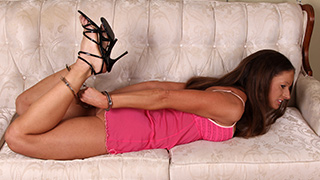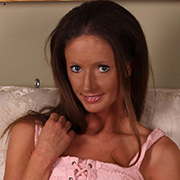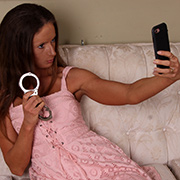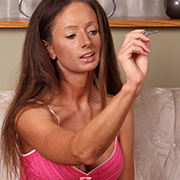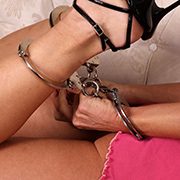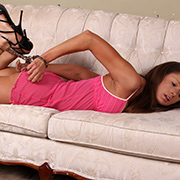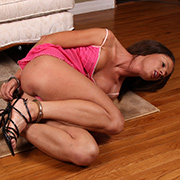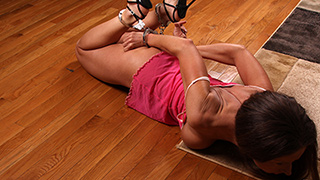 After swinging by the toy store while out shopping she couldn't help but pick up some clothes and handcuffs. Of course, instead of waiting for her boyfriend to get home, she decided to make a little video instead. Her excitement blurring her judgment she tosses the key away, sure she'll be able to get free. If not, her boyfriend will have a nice surprise waiting for him.
Sammi vs. Her Boredom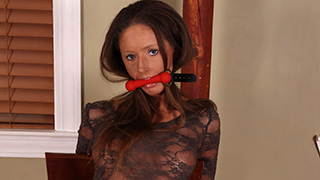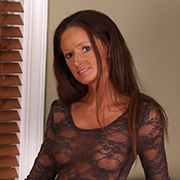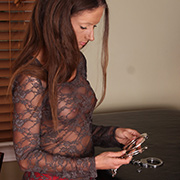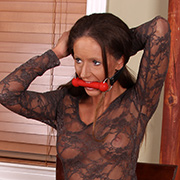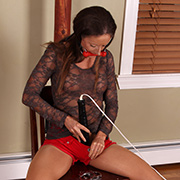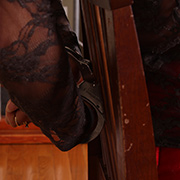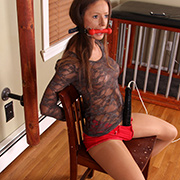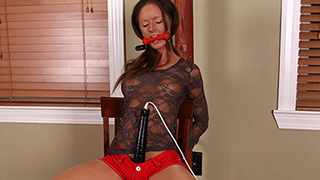 After discovering her friend wouldn't be showing up for a few hours Sammi wasn't happy. She was looking forward to getting tied up and not sitting around. Surrounded by bondage gear she couldn't help but take matters into her own hands. It all seemed so simple in her head. A magicwand stuffed in her shorts and a few handcuffs to make it interesting and Sammi was in heaven. She was enjoying herself so much that her first orgasm was on her in no time and then, having had her fun, was ready to get out. With the wand keeping her mind distracted she manages to knock her key on the floor. Instantly she sighed to herself knowing she is exactly what she wanted and terrified being stuck alone for hours. Sammi doesn't have long to think about it before her next orgasm takes her mind off her predicament.
Sammi vs. Her Unusual Workout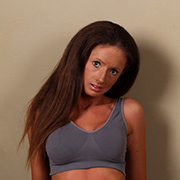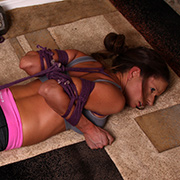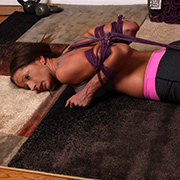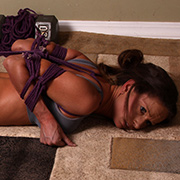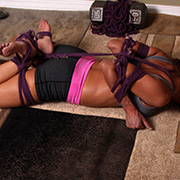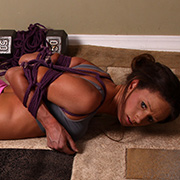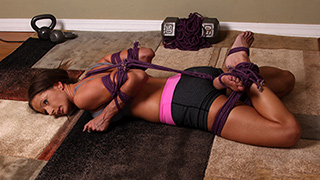 Being a fitness junky Sammi was intrigued when I mentioned a new workout I'd come up with. Once she was tied into a chicken wing / hogtie she wasn't nearly as enthused. Nevertheless, the beauty of this workout is there's no way to give up! With her hands technically free she can move an inch at a time but nothing more. With this in mind, her task is to move a 10lbs kettle weight across the room. A simple task unfettered but with rope limiting her to a few inches a minute, it's a different story. Will she be able to make it or spend an extended time struggling in ropes.
Sammi vs. An Introduction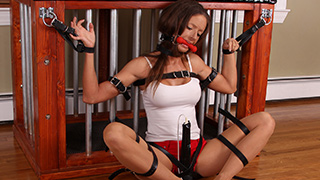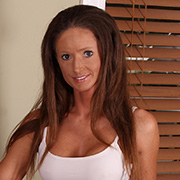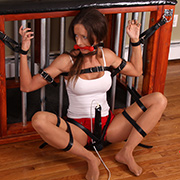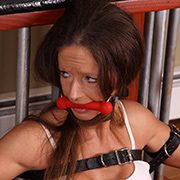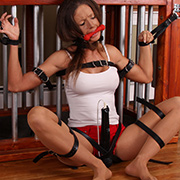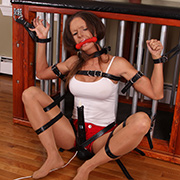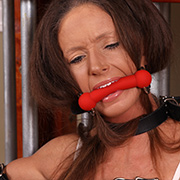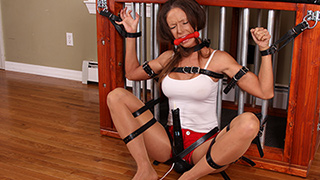 It's not uncommon for a girl to come across the fantasy of bondage and want to know more. Sometimes it's a little self-bondage or a pair of fuzzy handcuffs. In Sammi's case she dove in head first, wanting it all. Belts secured her limbs one by one, each one backing up the other, ensuring there would be no getting free. The magicwand was added as a bonus. Nothing like a little positive reinforcement to ensure she stayed hooked forever. Even on low, the effect it's having on her is obvious. Despite the heavy breathing it's clear she's not looking to be released anytime soon.