Savannah vs. The Belt Ball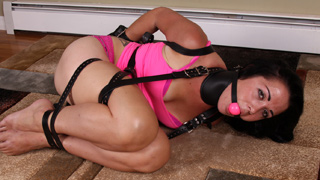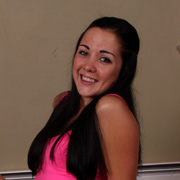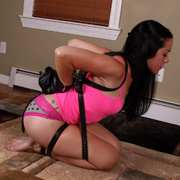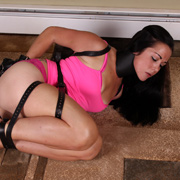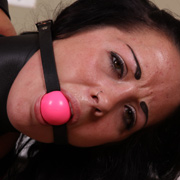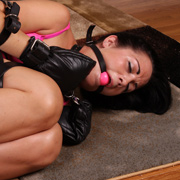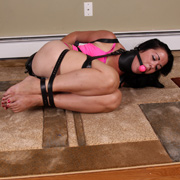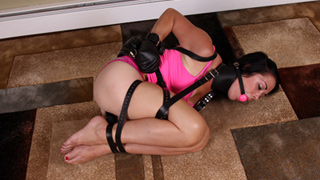 It all starts with the first belt. Innocent and unassuming as it cinches around her ankles. Then another is wrapped around her knees. One by one they encircle and trap her body tighter and tighter. The belts keep coming; a dozen, maybe more. All that's left is Savannah crushed into a ball, helpless on the floor. A ballgag is strapped in place before she's left to figure a way out. Unlike a hogtie where some movement is possible, she can't seem to move an inch on the floor. Literally. Any hope of loosening a belt is dashed by the leather mitts locked over her hands. Maybe if she's good a few orgasms might be in order. It's the last I can do before leaving her to struggle for the night.
Savannah vs. The Electric Touch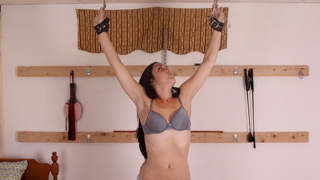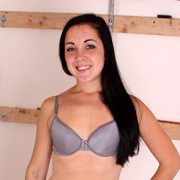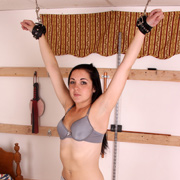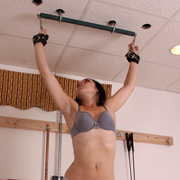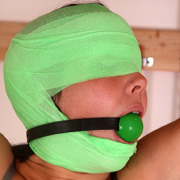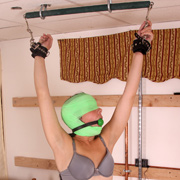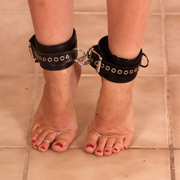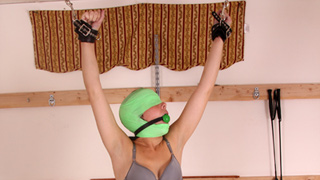 With Savannah's desire to try anything new she was excited for what was next. With her arms cuffed to a spreader bar above her I set to wrapping her head in a tight layer of vetwrap. Gagged and blind I warmed her up with a pinwheel to get her squirming a bit. Unsuspecting of what's next I place a TENS pad on her ass and another to a copper bar. As one hand grips the bar my other causes her to jump and twitch as I run it all over her sensitive body. Unable to get away Savannah does her best to endure wherever my electric fingers decide to wander to.
Savannah vs. The Tight Seal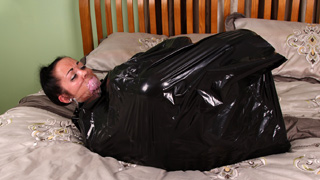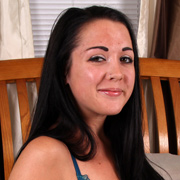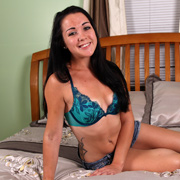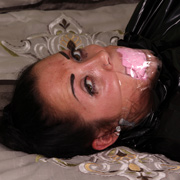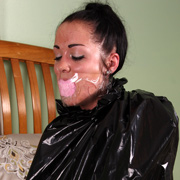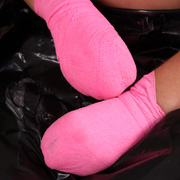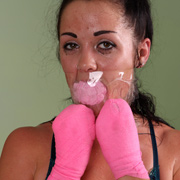 What do you do when you have a pretty girl and a box full of contractor trash bags? In Savannah's case, I sealed her inside of four bags but not before wrapping her hands into fists first. With her mouth stuffed with panties and sealed with clear tape she wasn't doing much to protest. Beads of sweat formed on her forehead as she tries to rip the bag apart but it's no use, the layers are too thick. Before leaving her to struggle for a few hours I toss her some scissors; not that they'll do any good.
Savannah vs. The Pussy Tease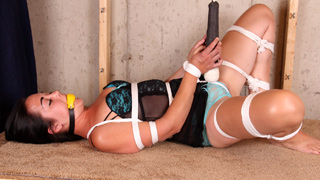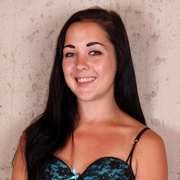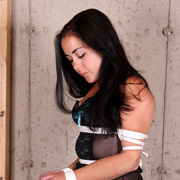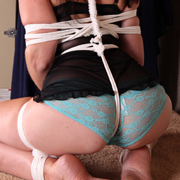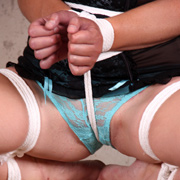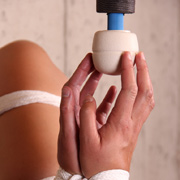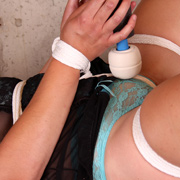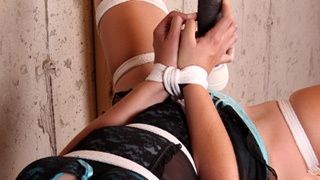 Sometimes you have to take the good with the bad. In Savannah's case there would be no orgasms until she was good and tied. Once she was bound, her wrists tied to her crotch rope causing every squirm and struggle to rev her engine. Never one to make it easy on my subs I suspended a magic wand in fingertip range forcing her to strain to reach it. Desperate to cum she manages to grab it and flicks it on high. Savannah's in heaven as the wand buzzes away; at least until she loses her grip and it bounces out of range!
Savannah vs. The Zip Mummy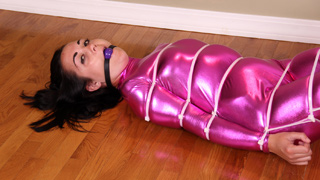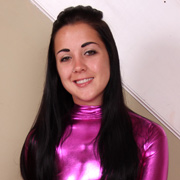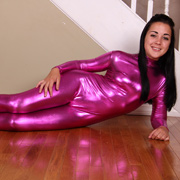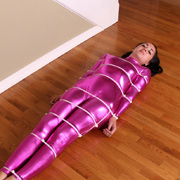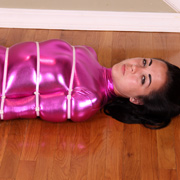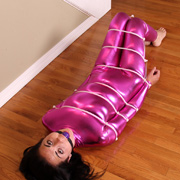 When Savannah first contacted me she was on a mission. After reading the 50 Shades book she couldn't wait to experience bondage for the first time. So after inviting her over I eased her in with a zip tie on her ankles and started moving slowly up her legs. By the time I reach her wrists her excited grin was gone as fantasy became reality. Distracted by the immobilizing ties her chance to back out evaporated once a ball gag was pushed into her mouth. Savannah struggles helplessly for minutes relishing in her predicament, especially once I added a magic wand. That is until she'd had enough and I told her she was on her own to turn it off.