Serene & Lexi vs. A Little Teamwork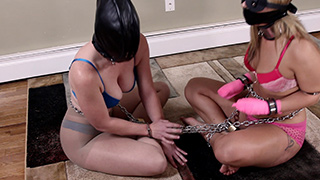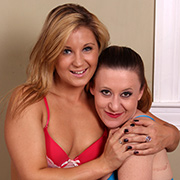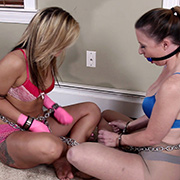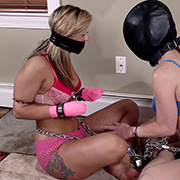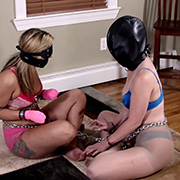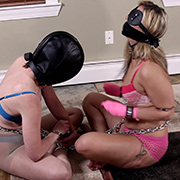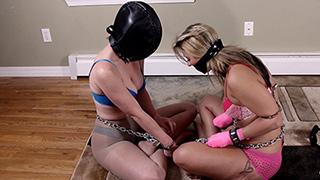 Trying to escape a bondage predicament is hard enough by yourself while you're gagged and hooded. When Serene is chained to Lexi, who is blindfolded and gagged as well, their situation gets more challenging, to say the least. Inch by inch, they squirm on the floor trying to find the key to escape. Lexi can only be towed along for the ride as even her fists are taped shut, hoping Serene finds the key soon.
Serene Isley vs. The Forced Experiment #4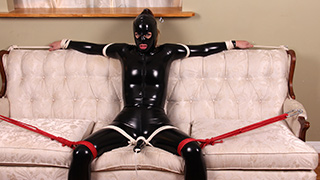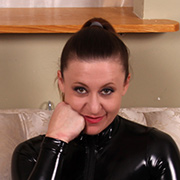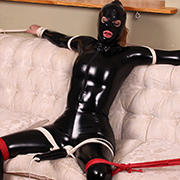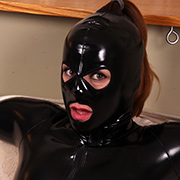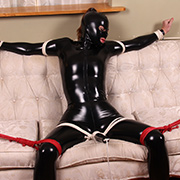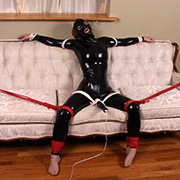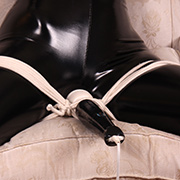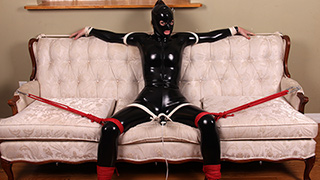 In previous experiments it has been clear that for at least three of the girls, forced orgasms are quite real. In today's experiment Serene is quite confident that she only orgasms on her own terms. Certainly not at the whim of a magicwand set too high. Starting the experiment in a catsuit and hood, I start her off slow on low power for 1 minute, setting her to squirm. Next is 2 minutes and then 3, causing her to focus hard. Before she can recover from the low power tests it's time for the high power. Serene is pushed to her limit, trying her best to avoid an orgasm, her pride on the line. Will she be able to hold out?

Part #2 is now available for download!
SB Challenge: Serene's Long Timer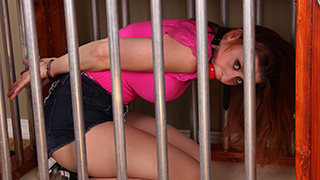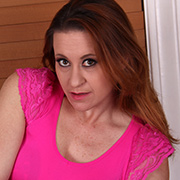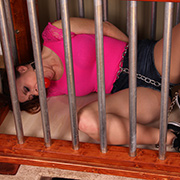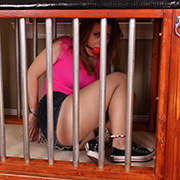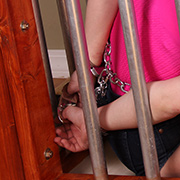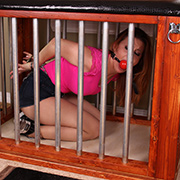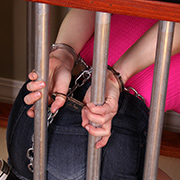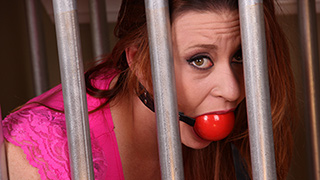 Serene is certainly no stranger to self bondage. So, when challenged to see if she can bind herself and escape after 20 minutes, she confidently accepted. Some basic handcuffs are not enough though; she decided to up the challenge with a huge 3" ballgag. To top it all off she wants to be sure she would be bound for at least 20 minutes and that she couldn't be released a moment sooner. For her this was a walk in the park, so anything to make it more of a challenge was welcome. Serene's overconfidence however meant that she forgot two cardinal rules: triple check your release, and always have a backup plan. Rules that are handy when you mistakenly set the cage timer for 20 hours instead of 20 minutes...
Serene Isley vs. Latex & Chains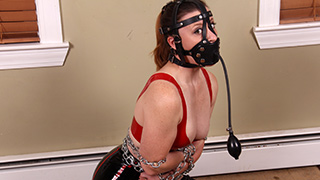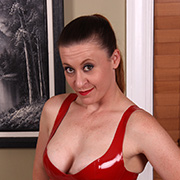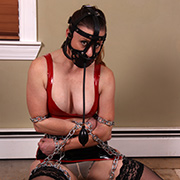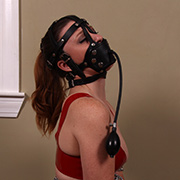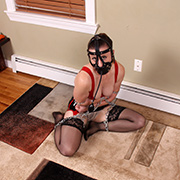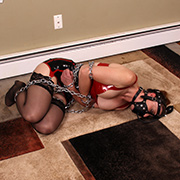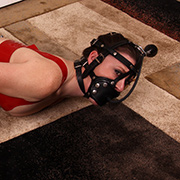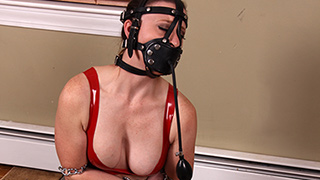 Rope is nice but scissors won't help Serene out of this bind. Chains run around her legs, wrists, and arms, forcing her into a straitjacket position. Strapped to her head is a heavy harness gag with a pump gag filling her mouth. Starting off with three solid pumps, her cheeks instantly bulge from the strain. Purposely, the valve to her gag is left loose to bait her into deflating it. Soon enough she takes the bait and is rewarded with four pumps. Her face starting to match the color of her latex top, her chains hold firm with no chance of her squirming free of this one.
Serene Isley vs. Her Strappado Plight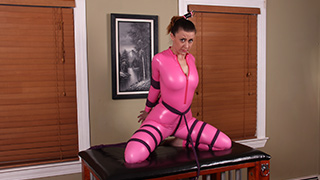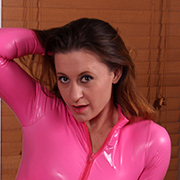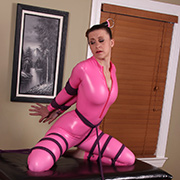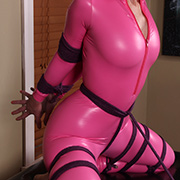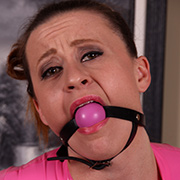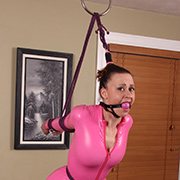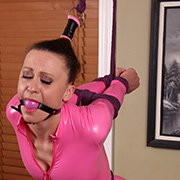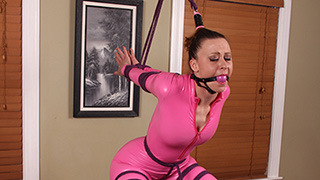 What seems like a good idea on paper seldom fleshes out in real life, but every once in a while you get lucky. With Serene's arms and elbows cinched together they are drawn into a high strappado which is anchored to a ring in her hair. Instantly everything becomes uncomfortable with any movement only making it worse. Despite her efforts to remain still her body struggles to find a better resting point. Each attempt pulling on her hair, arms, legs, and even her crotch rope. Maybe next time so won't be so eager to get out of her cage?