Madison vs. Her Trial Run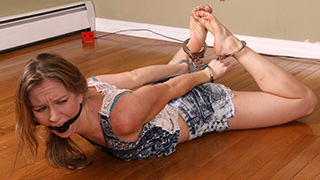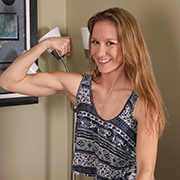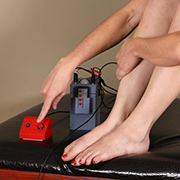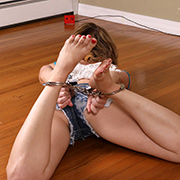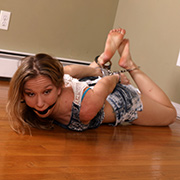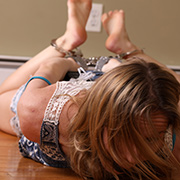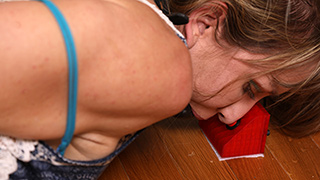 After weeks of design and prototyping, the gen 2 BondageBot is ready for a trial run. Madison was mostly happy to give it a try. Rigged up with a TENS, she hogties herself with handcuffs and is ready to start. The game is simple, the bot controls two boxes on either side of the room. She has 60 seconds to press each button on the boxes or get shocked. Despite her limited movement Madison soon finds ways to move fast on the floor. The computer is relentless and doesn't care if she started to tire and isn't sky to evoke the TENS.
Autumn vs. Her Second Thought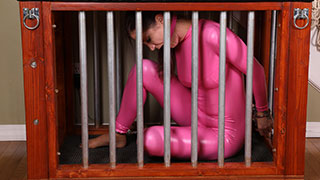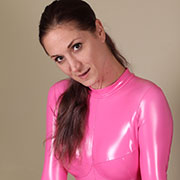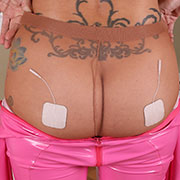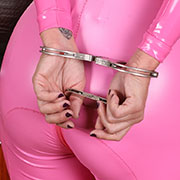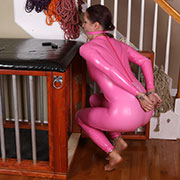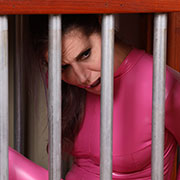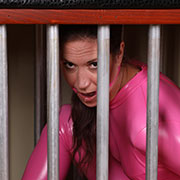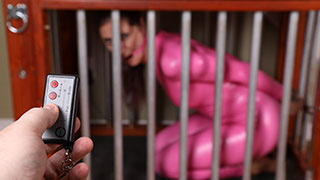 Feeling frisky in her catsuit Autumn asked if she could be tied up while eyeing the magic wand nearby. Knowing what she was hoping for I let her believe it while I zipped a TENS box inside her catsuit. Once the zipper goes up it's too late to back out. One she realizes things are not going as she planned she starts to have second thoughts. A good jolt from the TENS gets her back on track, however. Trying to avoid continued shocks she gags and cuffs herself and ends up in the cage. Begrudgingly she closed the door behind her knowing her fate was sealed.
SB Challenge: Kaecie's Risky Tie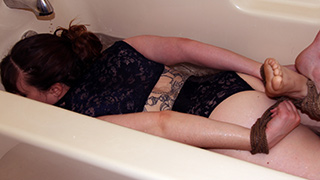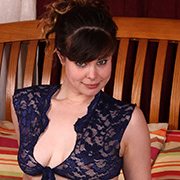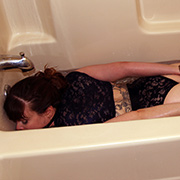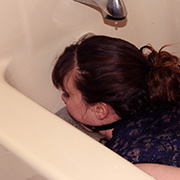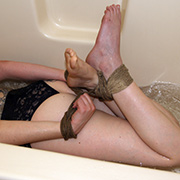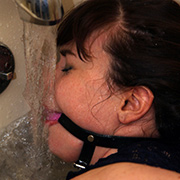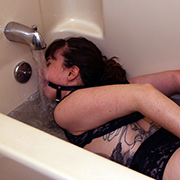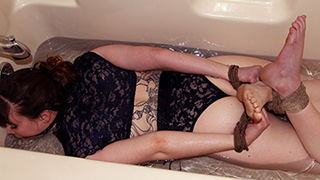 Kaecie is no stranger to challenging self-bondage adventures. For this challenge, she's asked to try something she's always wanted to try but never wanted to risk it. On the surface it seems simple enough, just a ballgag and a rope hogtie. It's a tie she's escaped from before although with a fair amount of effort. What makes this special is she's doing it in a bathtub with a rising level of water. Making sure her scissors are handy she cinches the last knot. With the water halfway up she gives everything a test to make sure she's secure before a much-needed escape. Despite her planning and skill, there's a reason self-bondage is dangerous. First, her scissors fall with her hogtie preventing her from reaching them under the water. Her attempts to do so only manage to soak her ropes causing them to cinch up tight. Realizing the dire situation she's in she looks for help. Kaecie is reminded, like all self-bondage challengers, I'm there to keep her safe and not to set her free. Where's the challenge in that?
Kaecie vs. The Card Game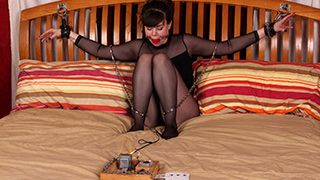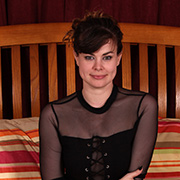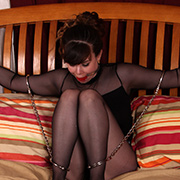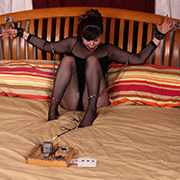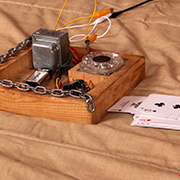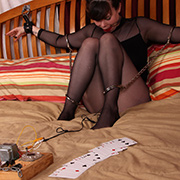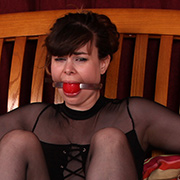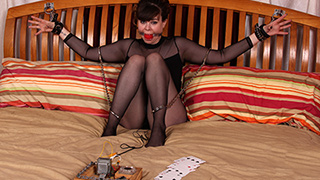 With Kaecie feeling a little frisky and in the mood for a game I had a perfect idea. Digging in the closet I pushed past the board games and grabbed a device that has not seen daylight in over 20 years. Getting her locked to the bed and properly gagged was step one. If memory served correctly she would need it. With a jumble of ancient electronics and wires being connected to her, she was getting pretty nervous. Once everything was set up the game was simple. I would draw cards from the deck and turn the rotary dial from an old telephone based on the value of the card. Each pulse from the dial would give a brief but powerful shock. Now Kaecie just has to make it through a whole deck.
Sky vs. Garters and Wands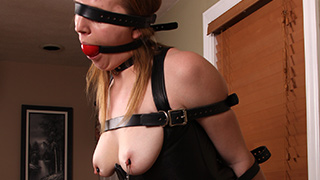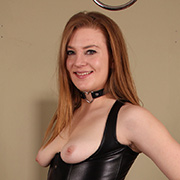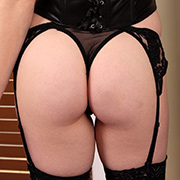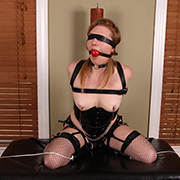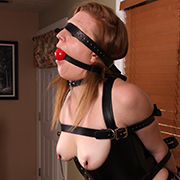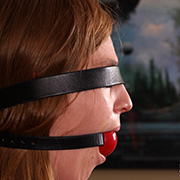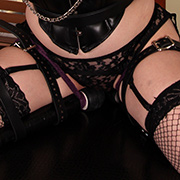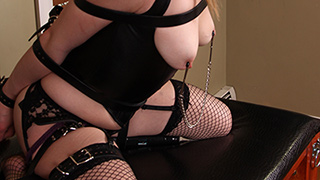 When you dress up as sexily as Sky did, you deserve a reward. Dare I say, a double reward. With her arms pulled together behind her and legs pulled apart with belts, Sky was ready. A vibe on each leg is bound on either side of her pussy, ready to provide more than enough stimulation. A fact quickly proven when they are set on low and she races to climax. The fun is just beginning as it was never a question of if, but rather of how many, before I decided to let her free. By the 10 minute point I could see that Sky was more than satisfied, but that's the wonderful thing about being in control. Switching the wands to high, the word overstimulation comes to mind - but that's a problem for Sky. I'm only giving her what she wanted, just in spades.