Sophia vs. The Forced Experiment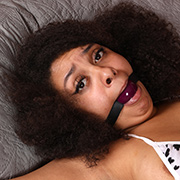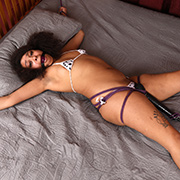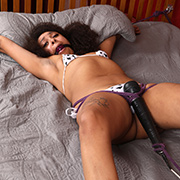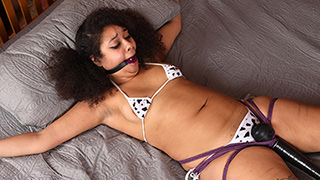 Sophia was barely through the door when she was put to work for science. Already familiar with how the experiment works, she was more than confident she could hold out. Then again, once spreadeagle on the bed confidence fades quickly. Once the experiment started it began to look like she was going to go the distance. That was until the wand was switched to high. Like many before her, Sophia realizes that the low setting is just a warm up. Once on high the real challenge begins and you can see her fighting hard to resist.
Calisa vs. Her Chosen Difficulty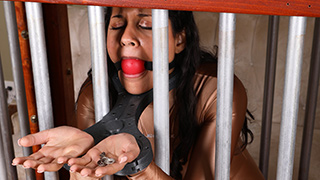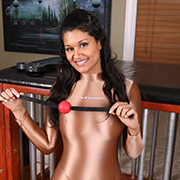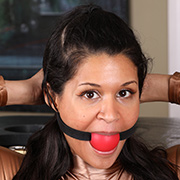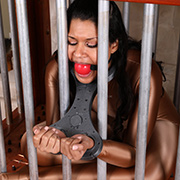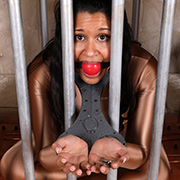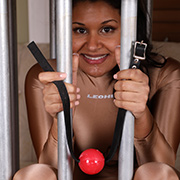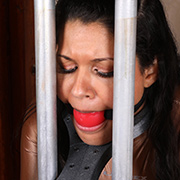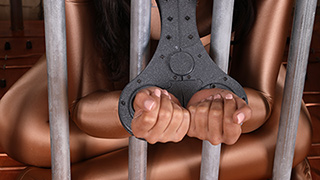 For a while, Calisa had hinted that she wanted to spend some time in the cage. Since it was her idea, I figured I'd let her have a hand in the difficulty. Unsurprisingly, she opted to crank it up a few notches, not realizing what she was getting herself into. After she straps her ballgag in, she makes her way into the cage with spikes on the bottom. Her sentence hasn't even started, and you can see she's uncomfortable. A fiddle is added to her predicament, making it extremely difficult to move away from the spikes digging into her ass. Through her gag, she admits she was a little too bold, but we know it's a little late for that realization. Calisa will just need to struggle harder!
Brat vs. Her Custom Prison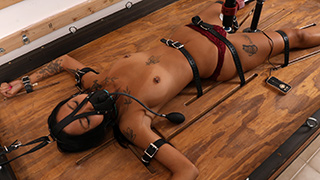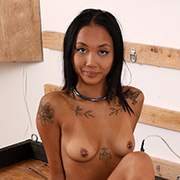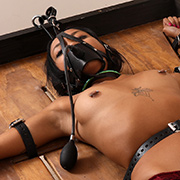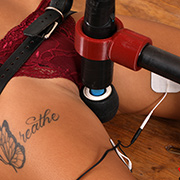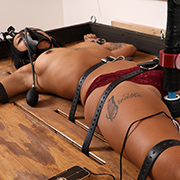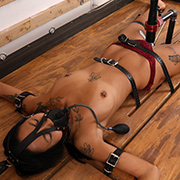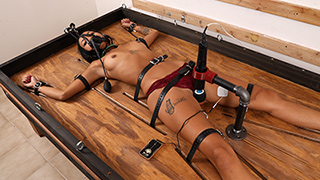 While playing with Brat months ago, she was doing an excellent job of living up to her name. With her tiny frame, she manages to find a way to wiggle out of almost anything. After taking a few of her measurements, I set out to build something special. When she returns, Brat can't wait to try it out but isn't prepared for some surprises I have in store. A pump gag, electric shock, tickling, and forced orgasms are just the start to get her fighting to get free. Sadly for my dear Brat, there will be no escape this time. We're going to get hours of testing in until I'm 100% convinced it's inescapable.
Bella Luxx vs. The Job Offer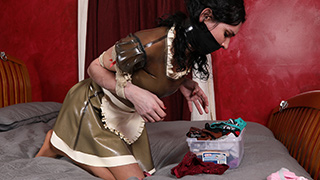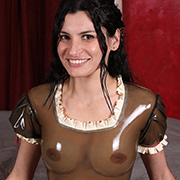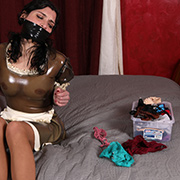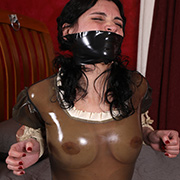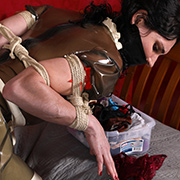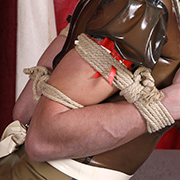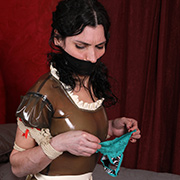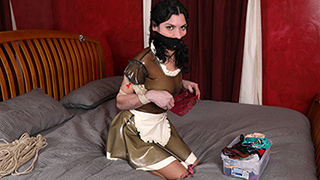 Bella wasn't naive and knew the online ad was too good to be true. With bills stacking up and the hourly rate nearly double her previous job she couldn't resist. What was the harm in an interview? As she suspected, the maid position came with some strings. Rope, to be more accurate. Having played with handcuffs in the bedroom before, Bella couldn't help but think it might be fun. After changing into her uniform, ropes were added to her arms. This made her task of folding panties a bit harder but seemed easy enough. When the interviewer comes she's told she's got the job and she'll be starting immediately. Before she can protest, a tape gag is added and more rope is added. As the door shuts, locking her in the room, Bella kicks herself for walking right into their trap.
Gomita vs. Her First Time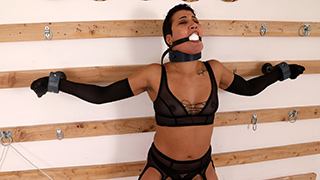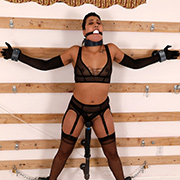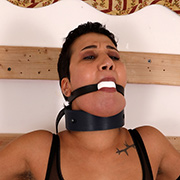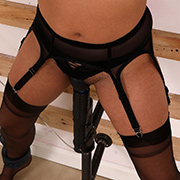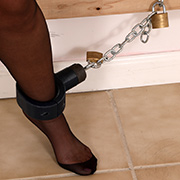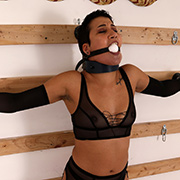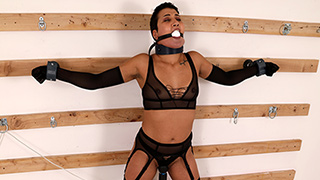 Gomita had heard about the magic wand but never had the chance to try it herself. These are problems we like to fix, and she's in for a mind-blowing experience. Immobility is the name of the game as she's secured to a wall with iron pipe restraints. Lucky for Gomita, the wand is positioned perfectly below her and starts off on low. Right away, you can see her start to melt as she races to her first orgasm. Not expecting a faster speed, the wand is switched to high, causing her to scream through her gag. Unable to hold back any longer, orgasm after orgasm wracks her body. There's no doubt she'll give it a five-star review.