Stella vs. The Job Offer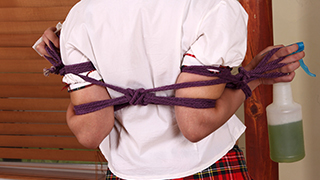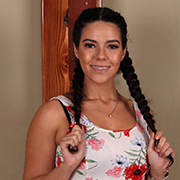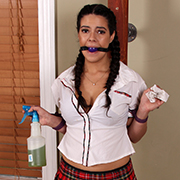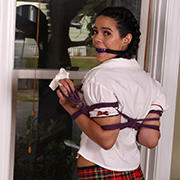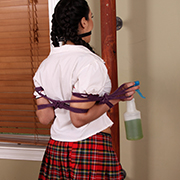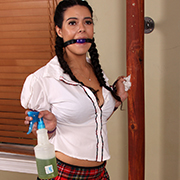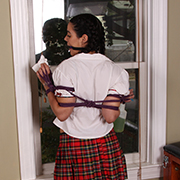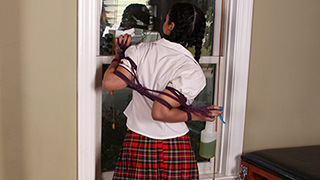 With her glowing resume and references, I knew Stella would be perfect for the job. Still, a proper interview is the only way to be certain. While initially she was a bit apprehensive about the idea of cleaning while in bondage, she soon warmed to the idea. Having never been tied up before, she didn't know what to expect. To put her at ease, Stella started with a pair of legcuffs and rope bondage. Once secure, a ballgag was added to keep her focused on the job at hand. Until this point she took everything pretty well; at least until the window opened. While cleaning windows would normally be a simple task, doing so while elbows and fingers are tied is another matter. Being bound and gagged in an open window didn't help matters either. With only 20 or so windows to clean before she'd be released, I was sure she'd get used to it.
Stella vs. The Forced Experiment #12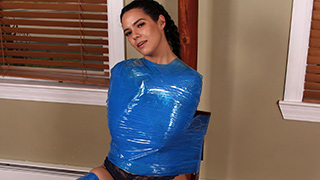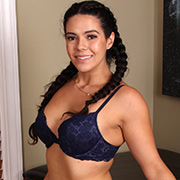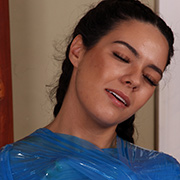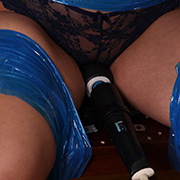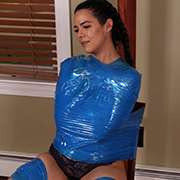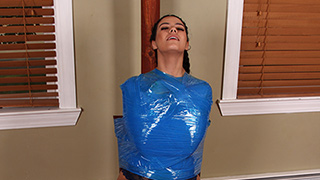 Having never encountered the magicwand before, Stella was in for a real treat. Still, she was quite confident she would be able to resist its demands for multiple orgasms. Wrapped in a blue coat of plastic wrap, there's no way to get free. Right from the start, it's obvious that Stella is having a hard time resisting the magicwand, casually biting her lip as she tries her best to resist. Doing her best to continue resisting, the question remains: how far will she get? Will she make it past low, or even be one of the few that can truly resist the wand? Only time will tell!
Stella vs. A Lost Bet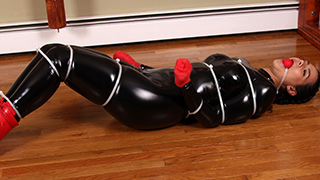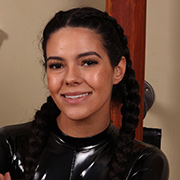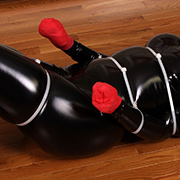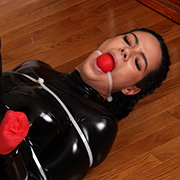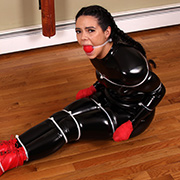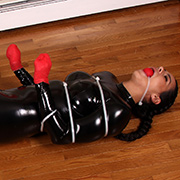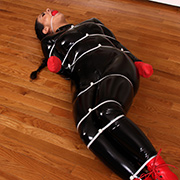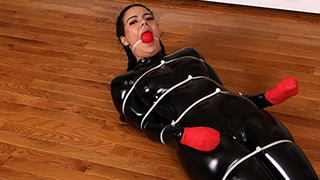 If Saturday is the day of the big event, Sunday is the day the bets are paid up. Stella never imagined that she'd have to pay up, but a bet's a bet. Inexperienced with bondage, she imagined a couple of ropes and possibly a chair. Zipties keeping her in a mummified position, there's no knots to pick. Just to be extra sure, even her fists are wrapped tight. The final touch is when her ballgag is ziptied in her mouth, keeping all protests at bay. A move that proves helpful when I inform her that her time in bondage will be quite a bit longer than originally planned.