Stormy Evans vs. The Tickle Tie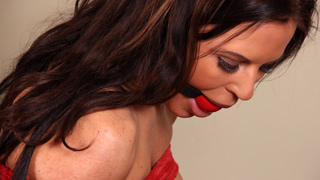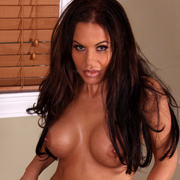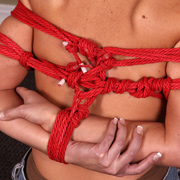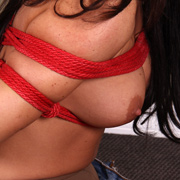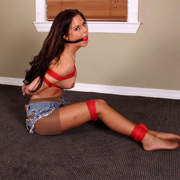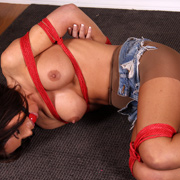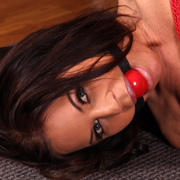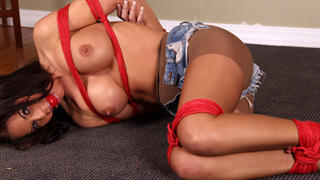 What do you do with a girl who has a mouth bigger than her DD tits? A 2" ball gag is a good start along with some matching ropes. I let her struggle for a bit before adding some more rope and cinching things up. Throw in some tickling for good measure and you have a worn out girl. Stormy tries to mumble something through the gag, but I'm sure it's something about how much fun she's having.
Stormy Evans vs. Chastity and Ice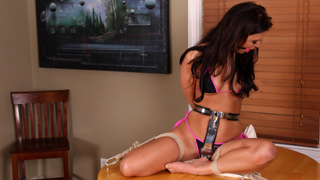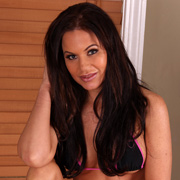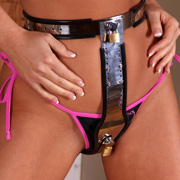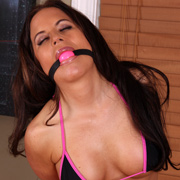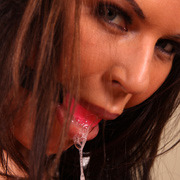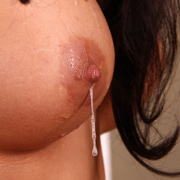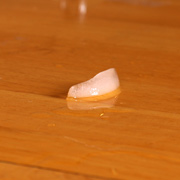 There's no doubt that Stormy is a horny girl and I had the perfect restraint for that. With the chastity belt locked on and her arms and legs tied up she's left to squirm and beg for release. With her heating up on the table the least I could do is cool her off a bit. Taking off her bikini top I run ice cubes over her sexy body; unable to escape my reach. By the end she's drooling uncontrollably all over herself with no relief in sight.
Stormy Evans vs. The Pallet Wall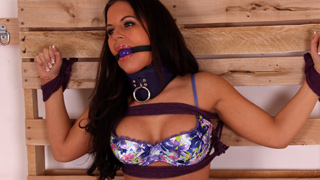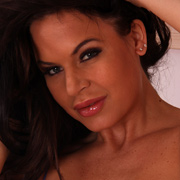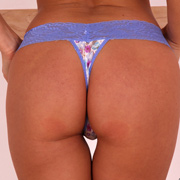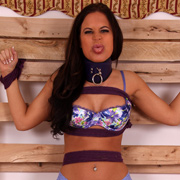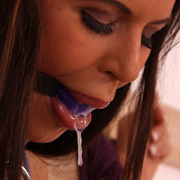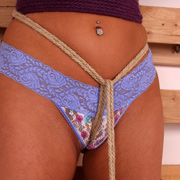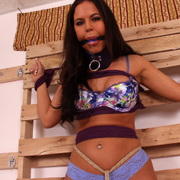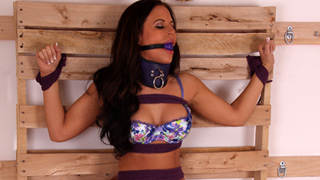 So what do you do with a bratty girl? Some time tied to a pallet in a cold basement is a good start. Wearing only skimpy lingerie she started to complain but a matching ball gag took care of that. Limb by limb I secured her tightly to the pallet as she protested something about splinters through her gag. Once I was done a crotch rope ensured her helpless discomfort. Stormy for her part remained defiant for quite awhile; at least until I discovered how ticklish she was!
Stormy Evans vs. The Moving Couch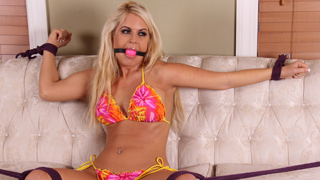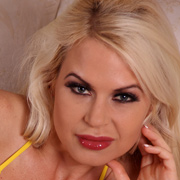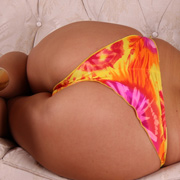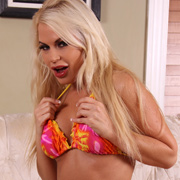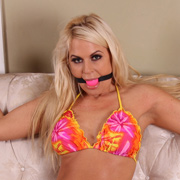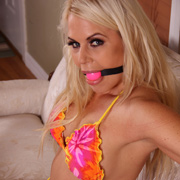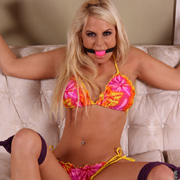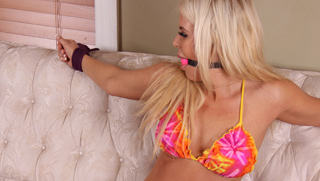 I'm not sure what it is about this couch, but girls get the impression it's easy to escape from. Stormy was no different when I tied her into a sitting spreadeagle. I wanted to be able to see every bit of her hard bikini body as she struggled and struggle she did! As the minutes passed she bursts into a frenzy causing the couch to move around the room. Still stuck I remove her top and tickle her into a squirming fit of desperation.
Stormy Evans vs. The Tickle Torment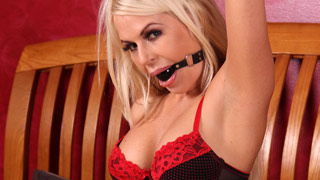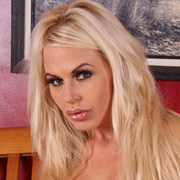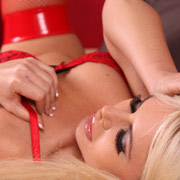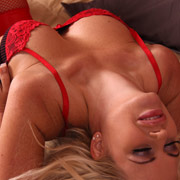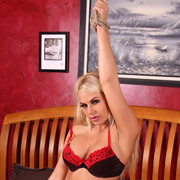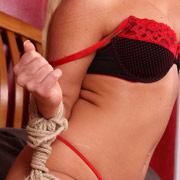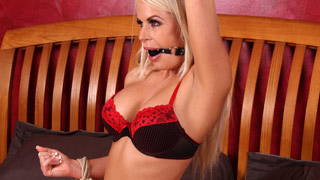 Everyone has their weakness and for Stormy, well, she's extremely ticklish. Frogtied with one arm tied to her leg, I tied her other arm to a ceiling anchor. Drooling from her ballgag she gave me a quizzical look but set her sights on getting free. I let her pull helplessly at the ropes while she wondered what I had in store for her. When I sat down next to her she then realized her predicament. With her arm anchored up high not only was she stuck, but her whole left side was wide open for my devilish fingers. The more I ticked the more she drooled over her spectacular tits, I just couldn't stop myself!