Sylvia vs. The Slow Lockdown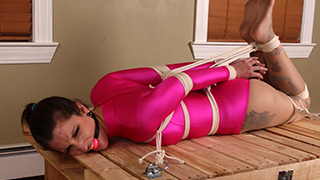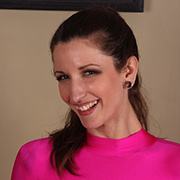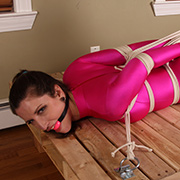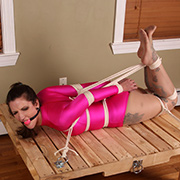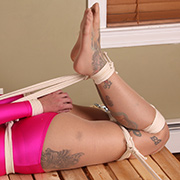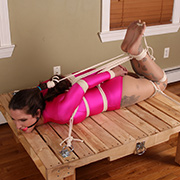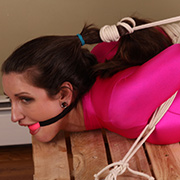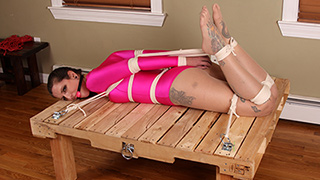 Sylvia was sure she had it made. Between the pantyhose and the shiny leotard, she knew it was a matter of time before they slipped off. All she had to do was pretend for a bit that the ropes were too much. Once left alone by her captor she'd make her escape. That was the plan, anyway, until more ropes were added. Not only did they make the existing ropes tighter, but they ensured that nothing could slip. Adding insult to injury, her hair and toes were tied too, just to remove the last bit of mobility she still had.
Sylvia vs. Her Pleasing View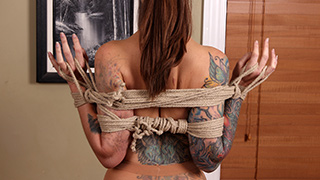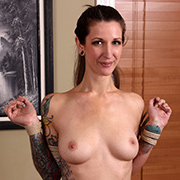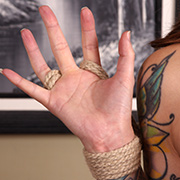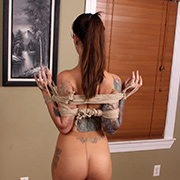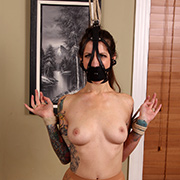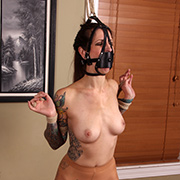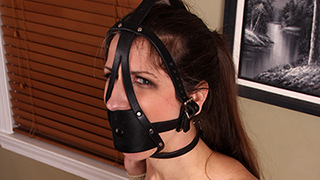 Nude except for her pantyhose, Sylvia stands in the middle of the room, her arms frogtied beside her. With her legs pulled apart and a gag anchored above, her perfect breasts move with her attempts to struggle free. From head to toe, every inch of her is an invitation to touch and play. When she gets a little too feisty, a little tightening of her leg ropes pulls her whole predicament tighter. Sylvia will only need to be reminded once.
Sylvia vs. A Delicate Balance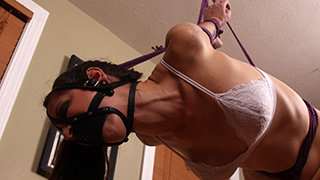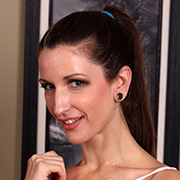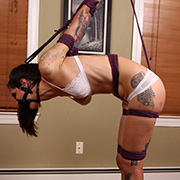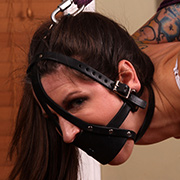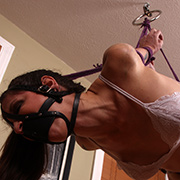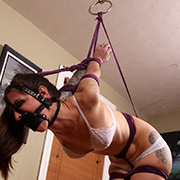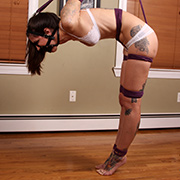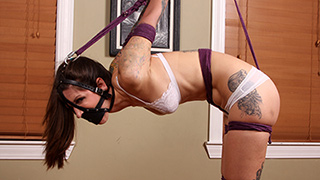 For poor Sylvia it's not a simple matter trying to get free of her ropes. Her elbows are tied together into a strappado, a single rope holding them up. Not just any rope though - the same rope which is threaded between her legs, keeping constant pressure on her pussy. Forced onto her toes, Sylvia tries to find a balance between keeping pressure off her arms, her pussy, and her toes. She knows it's a losing battle but as her muscles tire, so does her patience, and she can't help but struggle, only making her situation worse.