Tara vs. The Hot Seat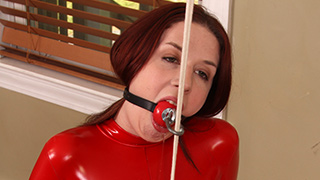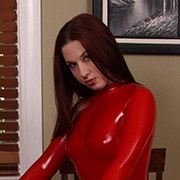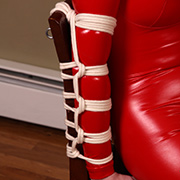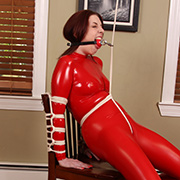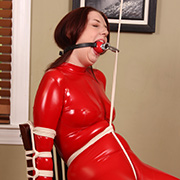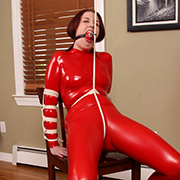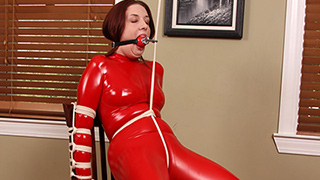 Tara started off with a simple chair tie which already makes her nervous. Sadly for her, her situation was only going to get worse from here. The good news was that only one more rope would be added. The bad news was that it was about to make her really, really uncomfortable. With only her hands to support most of her weight, Tara tried her best to keep the rope from burying itself in her pussy. No small feat when her arms are already shaking after a couple of minutes. That's the beauty of predicaments; it's her choice to hold herself up.
Tara vs. Her Rubber Drool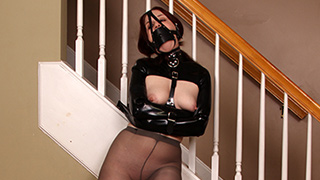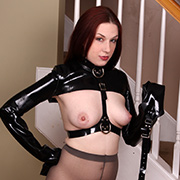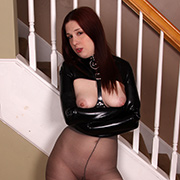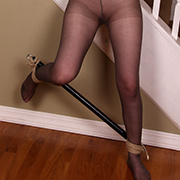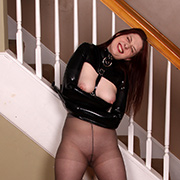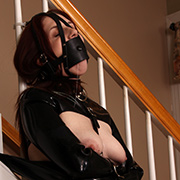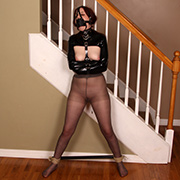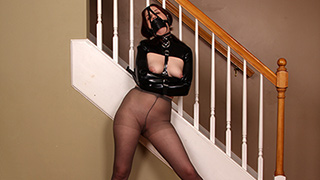 Strapped tightly into her straightjacket, Tara tries her best to get free. The railing she's strapped to keeps her well in place along with the spreader bar between her legs. Even her gag is secured to the pole behind her, further limiting her movement. Undeterred, she does her best, to little avail. Her exposed breasts are soaked in drool for her efforts, gleaming on the shiny rubber. Maybe with enough time and drool she can squirm her way out. I'm willing to wait and see.
Tara vs. Her Zipped Elbows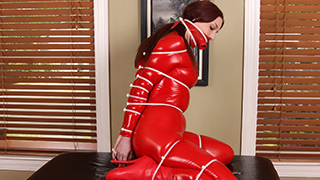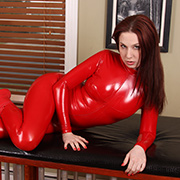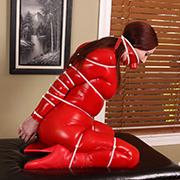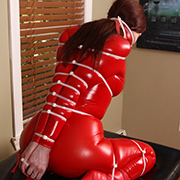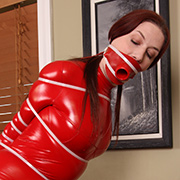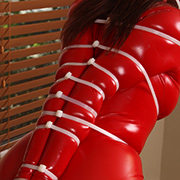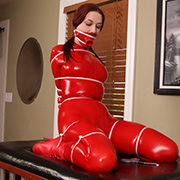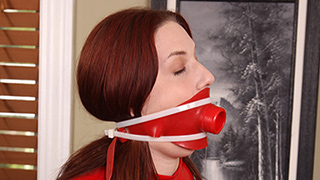 As Tara soon finds out, zipties are unforgiving little devils. Coiled around her body like snakes, their constriction never wanes. Her latex ring gag is in place just in case the strap comes a little loose. Even when scissors are given to her, they only serve to torment her. Her predicament so tight that using them is near impossible. Given her proclivity for tight elbow bondage, it's quite possible that escape is the last thing on her mind.
Tara vs. An Unpleasant Tug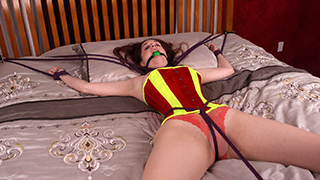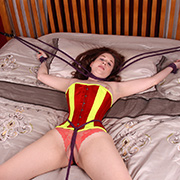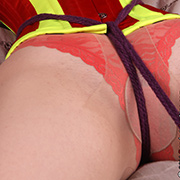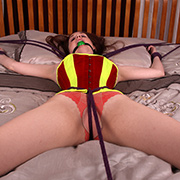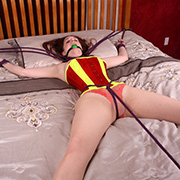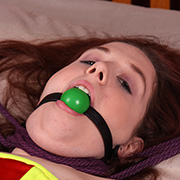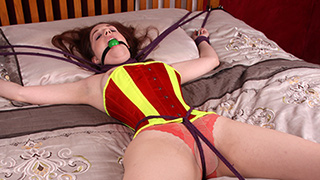 To escape, Tara must struggle. To struggle means pulling uncomfortably on her neck and crotch ropes. Her attempts to simply stay still were quickly dispatched as she spied the nearby knots. No matter how she stretched her arms it only served to choke her until she relaxed them. Tara's legs were no different; her crotch rope pulled tight as a bow. Any movement in her legs was quickly added the pressure already there. No matter how unpleasant her tugging is, she's not the type to give up easily. Not with her freedom on the line.
Tara vs. Her Inspection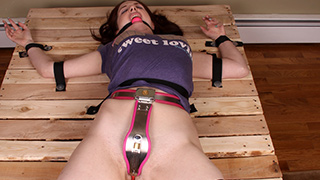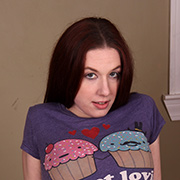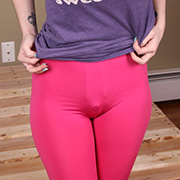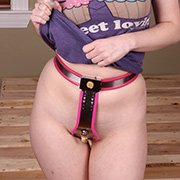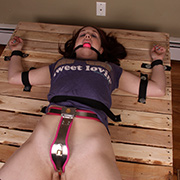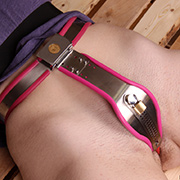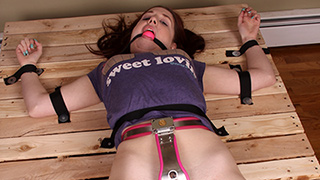 After being locked in her chastity belt for 3 weeks Tara's attitude had increased by leaps and bounds. Suffering the embarrassment of it showing under clothes and other inconveniences, she was willing to do just about anything to get it off. With that in mind she is bolted to a pallet table to inspect the belt and ensure it's not tampered with. If she's tickled and teased a bit; I'm sure she won't mind. Not if she doesn't want to spend another week locked inside the chastity belt.