SB Challenge: Terra's Rope Loops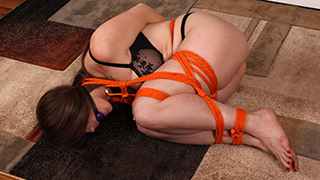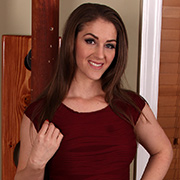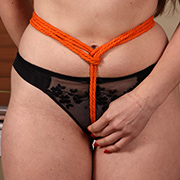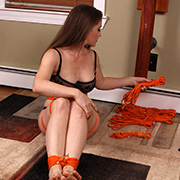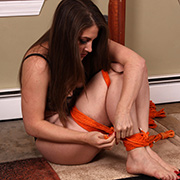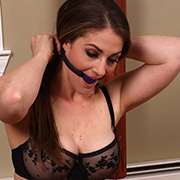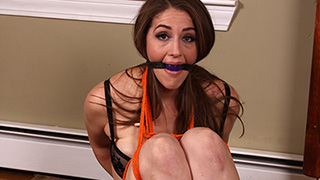 Considering it's a challenge involving a lot of rope, Terra is surprisingly eager. Having done a fair amount of self-bodnage before, her confidence couldn't be higher. After securing her legs together they are wound with more rope, leaving them frogtied. A final long rope is wound behind her neck and between her legs, keeping her body in a ball. With the key already across the room and her handcuffs attached to a crotchrope, the job seems easy. Terra finds the first few feet very easy; at least until she tips over. Unable to get back up, what was minimal effort to move across the floor now takes everything to move an inch. It doesn't help that her previous experience with rope seals her fate with no easy escape. Instead of the minute escape she was expecting, she might end up at 5 hours.
Terra Mizu vs. The Triple Axis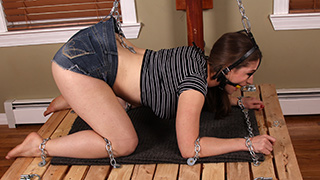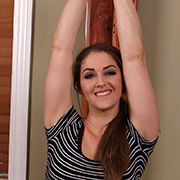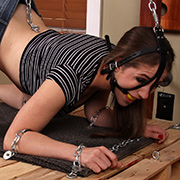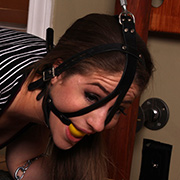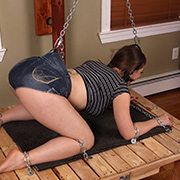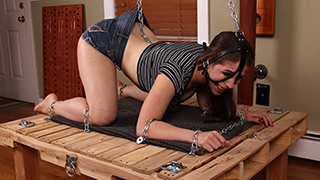 Terra considered protesting from behind the trainer gag, but knew it wouldn't help. Her arms and legs were going to be bolted to the wood below her. How tight was based purely on her compliance. When her arms and legs were done she couldn't help but struggle and hope there was a weak spot in her bondage. Steel chains are not usually known for breaking under human strength, but Terra could dream. I'm sure she assumed that I was done, but more can always be added. So, with one last chain her head harness is connected to her jeans via a suspension ring removing her last bit of mobility. No matter how she fights it, she's trapped from all axis.
Terra Mizu vs. The Hose Layers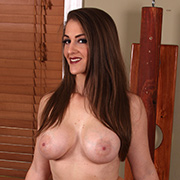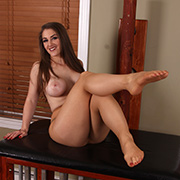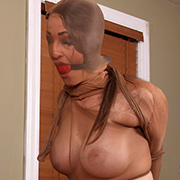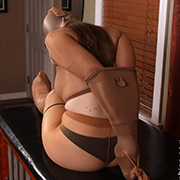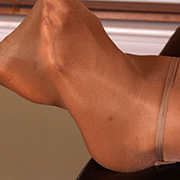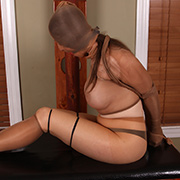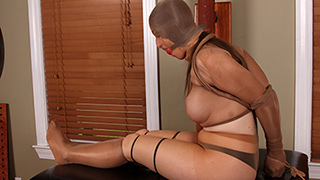 With a bin of pantyhose in front of her, Terra was convinced she was about to get off easy. After all, it's only pantyhose right? The same stuff that rips when you look at it funny. Used in layers, however, they will crush limbs together without any trouble. Pulled taut, they become painfully strong twine. Most importantly, Terra learns this first hand as her elbows are forced together in several layers of hose. Another pair cinches them in place and there is no escape for her. Her legs get similar treatment, leaving her only able to move her toes. A ballgag and another pair over her head and she's ready to get free. Actually, she just drools all over herself as the layers hold her tight.