Violet vs. Her Assignment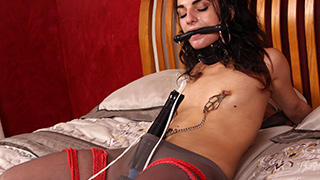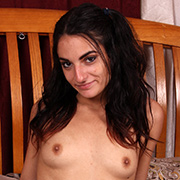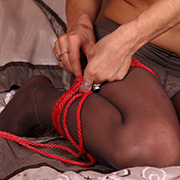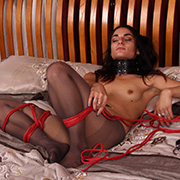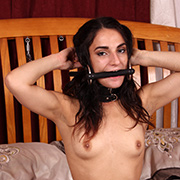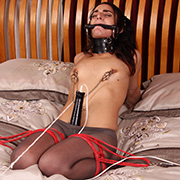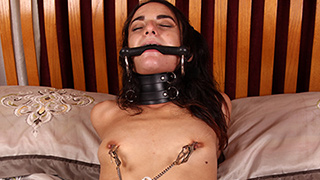 With her instructions clear and the toys already laid out for her, Violet gets to work on her new predicament. She starts with a frogtie that keeps her legs secure but also secures her to the sides of the bed. A collar and gag follow. Clover clamps adorn her nipples and are tied to the front of the bed. With her favorite toy, the magicwand, stuffed into her pantyhose on high, Violet cuffs herself behind her back. In this position, she can't move much without pulling painfully on her clamps. Unfortunately for her, while the wand easily brings her to multiple orgasms, it also has a tendency to encourage a lot of unwanted movement. Luckily for Violet, her rescuer shouldn't be more than a couple of hours away.
Violet vs. The Pigtail Bait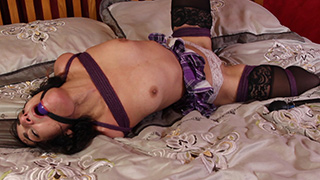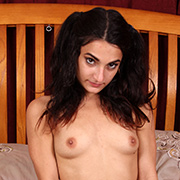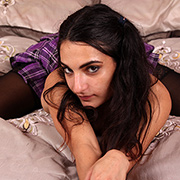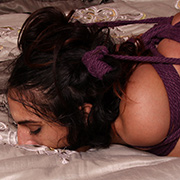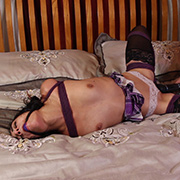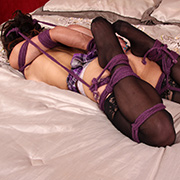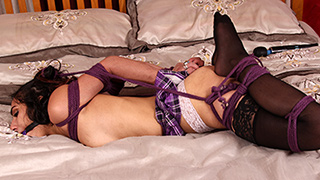 You give someone an inch and they take a mile. Granted, the loose rope around her wrists was bait; she tried to escape right away. A perfect excuse to make everything extra tight. Sure, it might have been mean, but Violet wasn't in a position to complain too much. Once her pigtails were tied off to her legs, she was forced to open them up wide. Feeling a bit bad about her situation, I began to use the magicwand to keep her entertained. Not surprisingly, it does the trick and I doubt she's in any rush to get free.
SB Challenge: Violet's Heavy Weight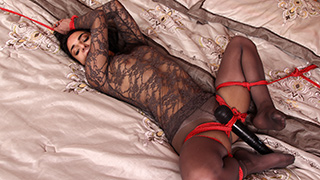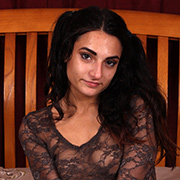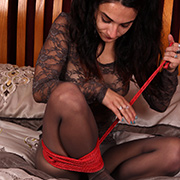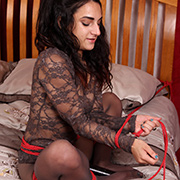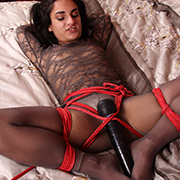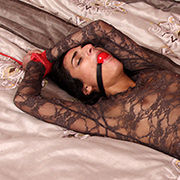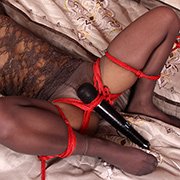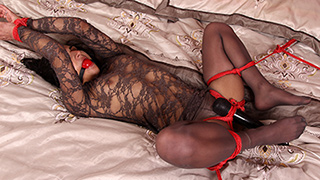 There's no question that Violet knows her ropes; each one she applies is cinched and pulled extra tight. With a click, her vibrator is buzzing away and her bound hands on a heavy weight. A quick shove sends it off the side of her bed, pulling her arms and ropes tight. Helpless, the blissful vibrations keep her well entertained as she begins to lose count of her orgasms. Pulling up on the weight becomes harder as the orgasms leave her weaker and weaker. Violet will have to try her best to muster up some energy soon, though. That magic wand has no plans to stop in the near future.
Violet vs. The Kitty Tie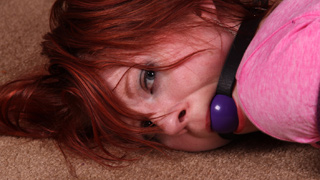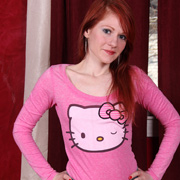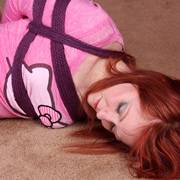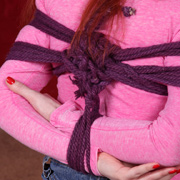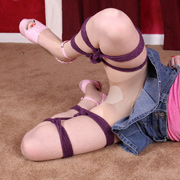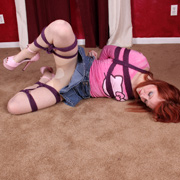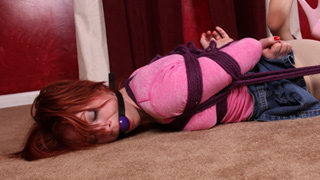 The challenge was simple. Violet had 5 minutes to escape before I would add more to her bondage. As cute as her Hello Kitty shirt, jean skirt, and pantyhose were it wasn't going to help her. As she struggles and pulls are the ropes nothing gives. To her dismay I gag her nice and tight and point to a pile of ropes with her name on them. Violet gives it her best, but it looks like there's a lot more rope in her evening.
Violet vs. The Wet Spot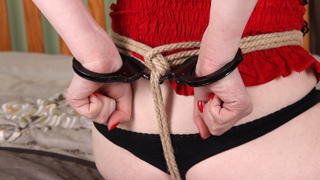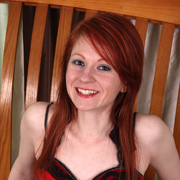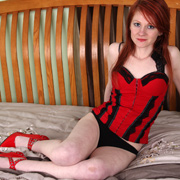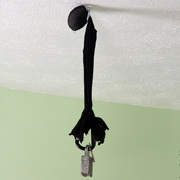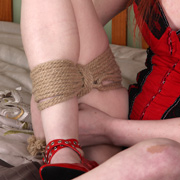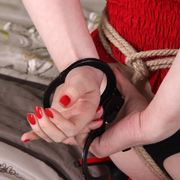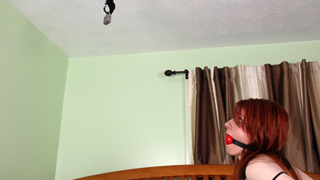 I knew Violet was no stranger to bondage and ropes so when I asked if she'd ever tied herself up for fun I was surprised when she hadn't. She'd thought about it, but never seemed like fun since she'd never be truly stuck. After explaining how ice releases worked her eyes lit up and begged to give it a try. Like a pro she bound herself up good in a tight red gag, frogtie and well place crotchrope and handcuffs. Violet tosses and turns enjoying her ropes for several minutes before checking the progress. It's obvious from the large pack of ice in the nylons that they'll be quite a wet spot on the bed before she gets free; one way or another!