Bella Trix vs. A Slow Escalation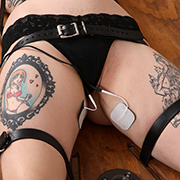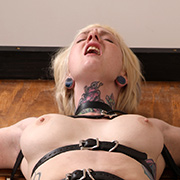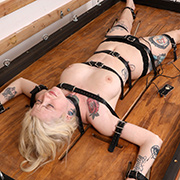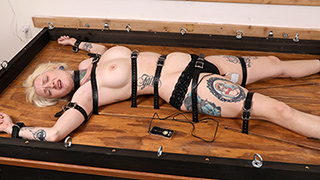 Bella's always had a love/hate relationship with her visits. Always excited before her arrival, but soon is vocalizing her regrets. Today was no different as she was tightly strapped down to the table. Once Bella was helpless I figured we'd pass the time doing some of her favorite activities. Tickling and TENS. To ensure she doesn't get any reprieve, I set the TENS to 30% power with automatic power increases of 2% every minute. The time between shocks is filled with tickling and unfortunately, sometimes overlap. Once you move past her threats, cursing, and mock displays of discomfort you can tell she's having a blast. She just doesn't want to admit it.
Brat vs. Her Custom Prison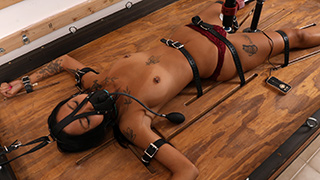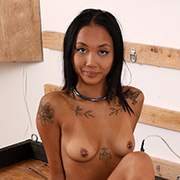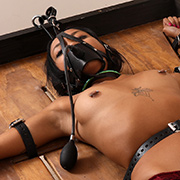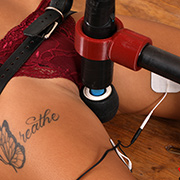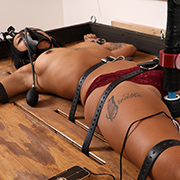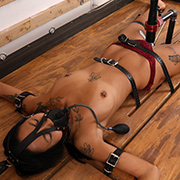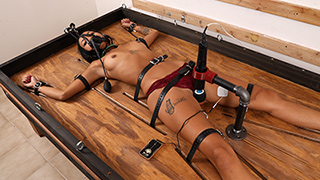 While playing with Brat months ago, she was doing an excellent job of living up to her name. With her tiny frame, she manages to find a way to wiggle out of almost anything. After taking a few of her measurements, I set out to build something special. When she returns, Brat can't wait to try it out but isn't prepared for some surprises I have in store. A pump gag, electric shock, tickling, and forced orgasms are just the start to get her fighting to get free. Sadly for my dear Brat, there will be no escape this time. We're going to get hours of testing in until I'm 100% convinced it's inescapable.
Bella Trix vs. Her Pop Quiz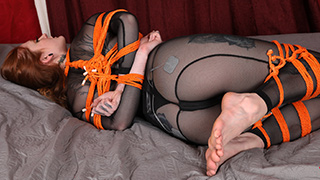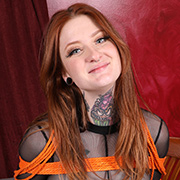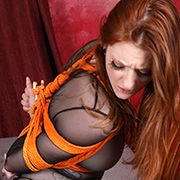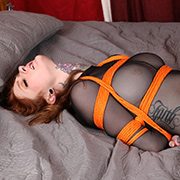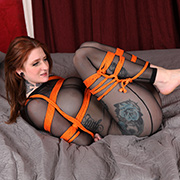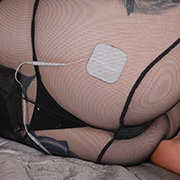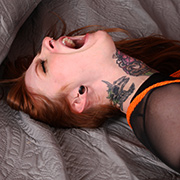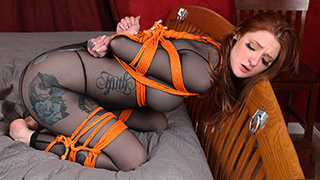 Once Bella was tied up and the TENS pads were attached, she knew she was in trouble. While shocking them relentlessly while bound is fun, it's better if you give them a chance. For Bella, she is asked what the state capitals are for all 50 United States. For every incorrect answer, she gets a shock. For multiple incorrect answers, the level goes up. It only takes a few shocks before her brain turns to mush, and the anticipation of the next shock is simply too distracting. By the 15th shock, she's desperate to get free, but there are still many more states to go.
Nova vs. Hot & Cold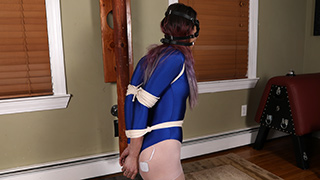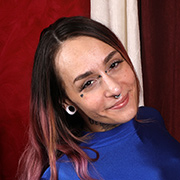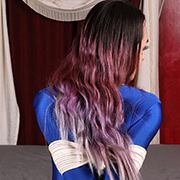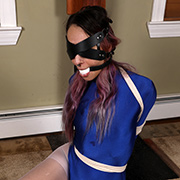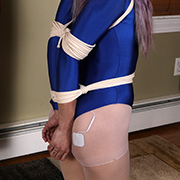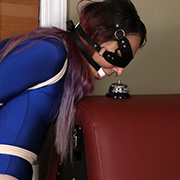 Nova was in a playful mood so it seemed a shame to not take advantage. After securing her elbows and wrists behind her the TENS box is next. Having never experienced one before, she was in for a surprise. With the final touches of a gag and blindfold, Nova was ready for the game of hot and cold. Somewhere was a bell she would need to ring. As she got closer, the shocks would increase in intensity as well. With a shock to start, she begins exploring room to room to find the bell. Even without the use of her eyes, the increasing intensity of the shocks guides her to the prize. As each one grows she starts to wonder what they will be when she's next to it and if can she take it. Only one way to find out.
Madison vs. Her Procrastination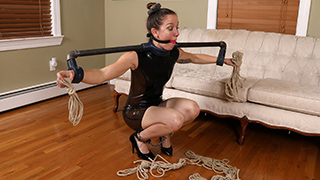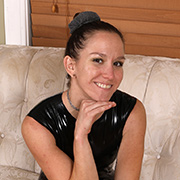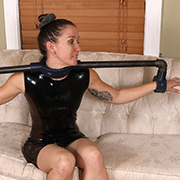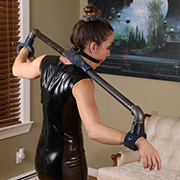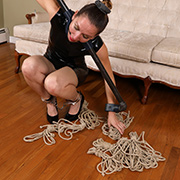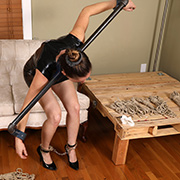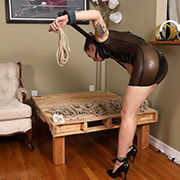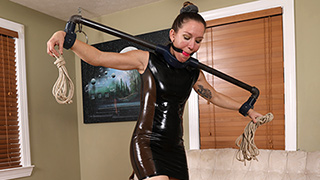 After a full day of play the day before Madison had agreed to help clean up afterwards. Instead, she decided a nap was more important leaving me to clean up everything. Today's agenda will focus on breaking some of those bad habits. Once Madison was secured in stocks I surprised her with a TENS box. Tucked under her latex dress it will help encourage her to make the right decisions. Such as picking up toys left on the floor or wiping up pools of drool. After increasing the power a few times Madison, as if by magic, cleans with ease despite her bondage. Only three more rooms to go.