Sage vs. Her Fumbled Key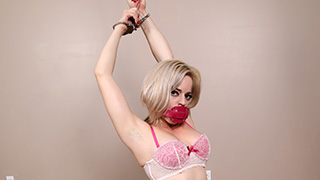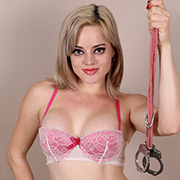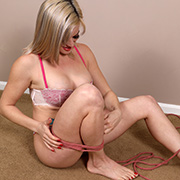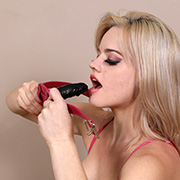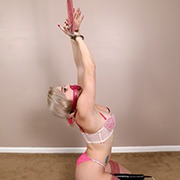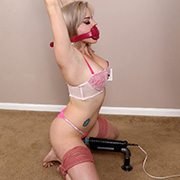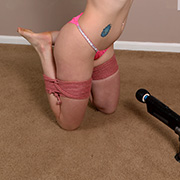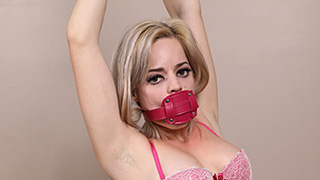 Looking through the submissions for self-bondage challenges, one caught her eye: an orgasm challenge. All she needs to do is keep from having an orgasm for five minutes. If she can manage it, she can go wild, if not, she's supposed to stay bound for an extra 10 minutes. Once bound, Sage couldn't help herself and didn't even try to hold back. After the first orgasm takes her, she had her fun and was ready to release herself early. Reaching for the key, karma decided to pay Sage a visit. It will be hours before her roommate will be home.
Bella Ink vs. Double or Nothing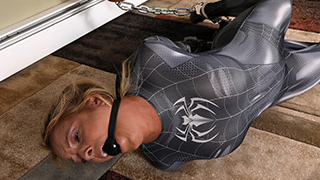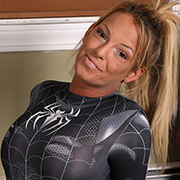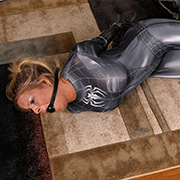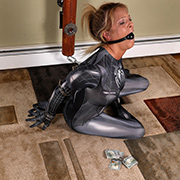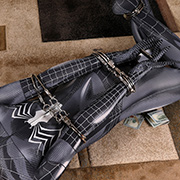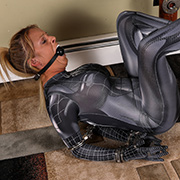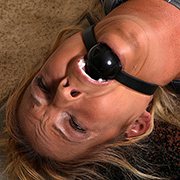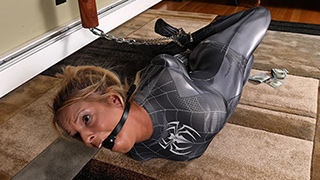 Details matter when accepting a challenge. It was something Bella should have kept in mind when accepting mine. With four hundred dollars on the line, she would try regardless. With a key in hand, she's all too eager to put herself in the waiting cuffs. As promised, I added a few more around her elbows and fingers. Her gagged expression showed that she didn't like her chances. To give her a fighting chance, she's told she'll be stuck like that for two hours unless of course she escapes first. I thought I was generous giving her plenty of time, but apparently, Bella disagreed. That probably was a detail Bella should have asked about at the start.
Emily vs. Her Video Request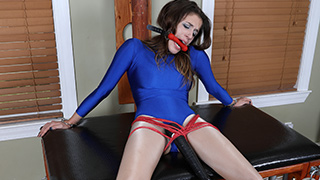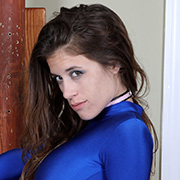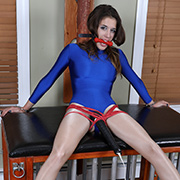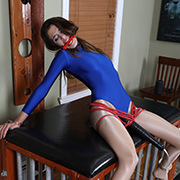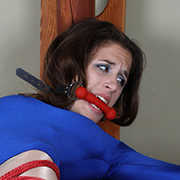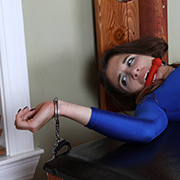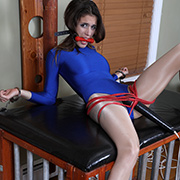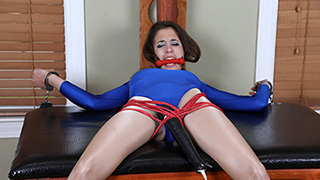 Emily knew better than to do any self-bondage without her roommate around. The request from her OnlyFans account seemed simple enough. Without another thought, she grabbed her hand and leg cuffs and set up a random timer for her magicwand. With the key nearby Emily soon was building to orgasm despite the wand turning off intermittently. After five minutes she's right on the edge and struggling wildly hoping to push herself over the edge. Thrashing about her key goes flying while in the throws of an orgasm. While satisfied the reality of her situation sinks in. Without an off-timer set, it would be hours before her roommate would be home.
SB Challenge: Rachel's Long Trek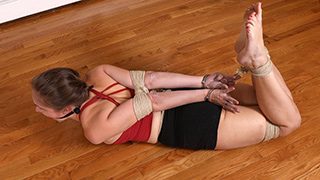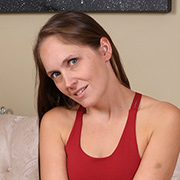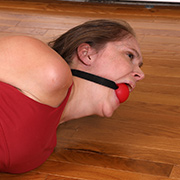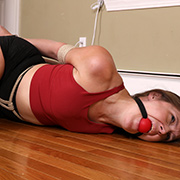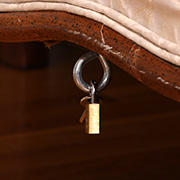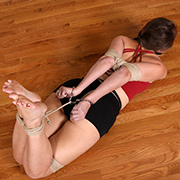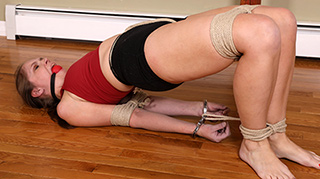 It's always a treat when Rachel takes on a self-bondage challenge. She's not in it for the victory, but a long, grueling struggle that pushes her limits. So when the challenge called for only a couple of locks to be used she tripled it. Rachel even goes the extra mile to tie her elbows together tight to make it more difficult to handle the keys. Once she has herself hogtied her long trek begins by struggling to each locked key. Since she tripled the locks it will take her nine trips to get free. Will she have the stamina? Find out in this extra-long two-part update!
Faith vs. Her Shortsighted Plan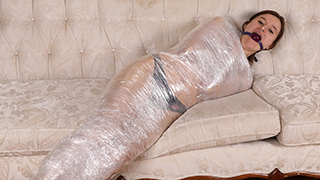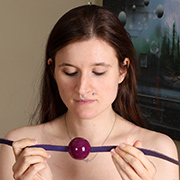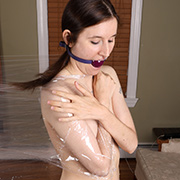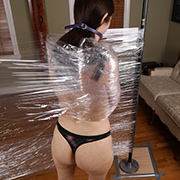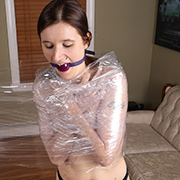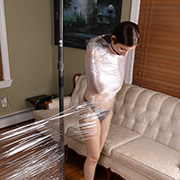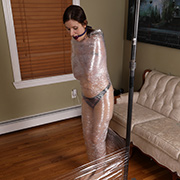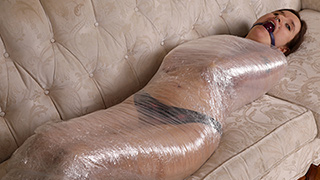 Faith was itching to try out mummification and, with a few tutorials online had a plan to do it by herself. Everything seemed simple enough. Wrap plastic wrap around some poles which she'll use to roll onto herself. Faith had read that pallet wrap is often used so she made sure to use that instead of kitchen wrap. To escape, she planned to make her way to the couch,12 where she had a pair of scissors waiting. For her first time, everything went surprisingly well. At least until she was ready to escape. Faith had not anticipated how much stronger pallet wrap would be. Expecting to get at least a hand free to use the scissors she couldn't even do that. With her roommate away for the weekend, Faith is starting to realize her plan was a bit shortsighted.