Bella Trix vs. A Slow Escalation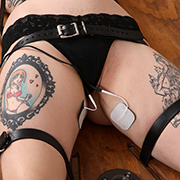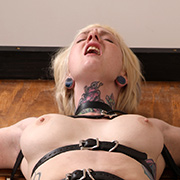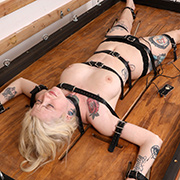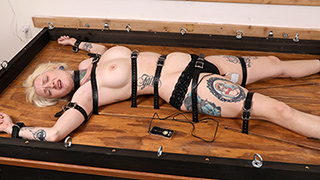 Bella's always had a love/hate relationship with her visits. Always excited before her arrival, but soon is vocalizing her regrets. Today was no different as she was tightly strapped down to the table. Once Bella was helpless I figured we'd pass the time doing some of her favorite activities. Tickling and TENS. To ensure she doesn't get any reprieve, I set the TENS to 30% power with automatic power increases of 2% every minute. The time between shocks is filled with tickling and unfortunately, sometimes overlap. Once you move past her threats, cursing, and mock displays of discomfort you can tell she's having a blast. She just doesn't want to admit it.
Rachel vs. Her Overcommitment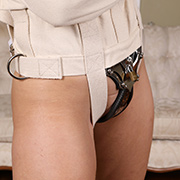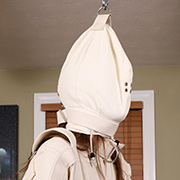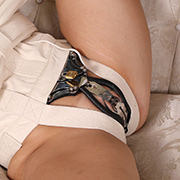 Rachel was planning on spending the night and half-jokingly mentioned she'd like to be bound overnight. Knowing I'd never pass up that opportunity, we agreed to make it happen. I suspect she was hoping for a reprieve from her chastity belt while tied and helpless on the bed. I knew that's not what she really wanted, though. She craves tight bondage. Leaving her in her belt and bra, she's put into a straightjacket, spreader bar, and hood. A duct tape gag is wrapped around her head to keep any feigned protests to a minimum. It's clear from her struggling Rachel has some energy to burn off before bed, so she's pulled to her toes by her hood. It takes a while, but soon, she begins to tire and is ready to be locked to the couch for the night. No comfortable bed tonight.
Brat vs. Her Custom Prison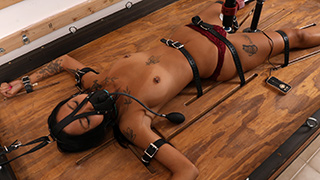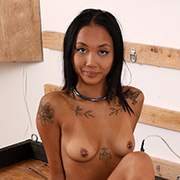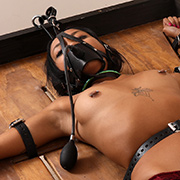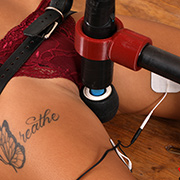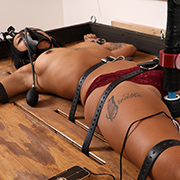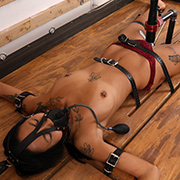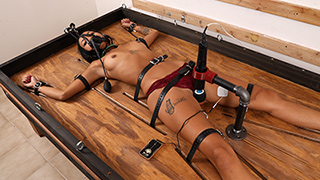 While playing with Brat months ago, she was doing an excellent job of living up to her name. With her tiny frame, she manages to find a way to wiggle out of almost anything. After taking a few of her measurements, I set out to build something special. When she returns, Brat can't wait to try it out but isn't prepared for some surprises I have in store. A pump gag, electric shock, tickling, and forced orgasms are just the start to get her fighting to get free. Sadly for my dear Brat, there will be no escape this time. We're going to get hours of testing in until I'm 100% convinced it's inescapable.
Bella Trix vs. Her Level Up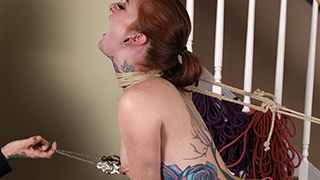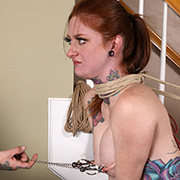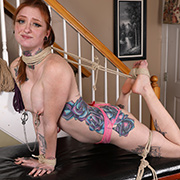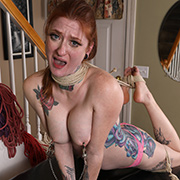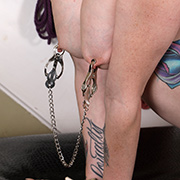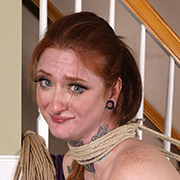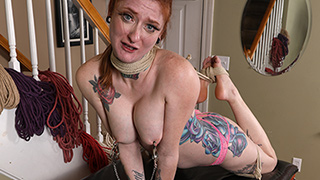 Flipping through bondage pics on her phone Bella smiles and points that the screen. She was looking to try something challenging and this would do it. Before she had a chance to change her mind, Bella is stripped down and tied to the top of the cage. Pulled into an arch, her neck rope is tied to her feet forcing her to maintain the difficult position. As the seconds tick by I can see she already wants out. She's reminded that it's only a challenge if she's actually challenged. Realizing she's in no position to argue, she soldiers on. You know it's a good predicament when she says nipple clamps were the easy part.
Bella Ink vs. Cold Steel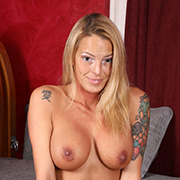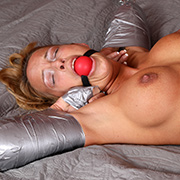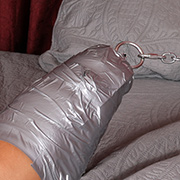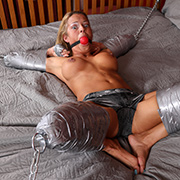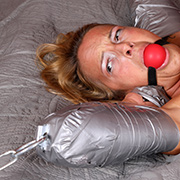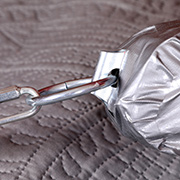 While a frogtied spreadeagle isn't a new idea, it is a fun one. Bella is fortunate to be bound in such a position with her elbows and knees sporting anchors. Add four simple chains, and you have a wildly exposed girl to torment. Little things like laying cold chains across her body. Tickling is certainly not out of the question, either. Bella is definitely not pleased with her situation, but her chains hold her with ease. We'll see how she likes the chains that have been sitting outside in the snow.