Bella Trix vs. A Slow Escalation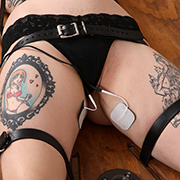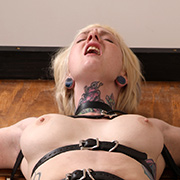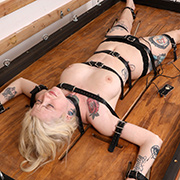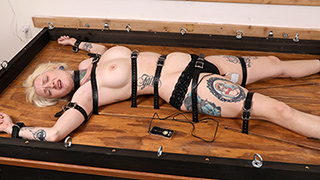 Bella's always had a love/hate relationship with her visits. Always excited before her arrival, but soon is vocalizing her regrets. Today was no different as she was tightly strapped down to the table. Once Bella was helpless I figured we'd pass the time doing some of her favorite activities. Tickling and TENS. To ensure she doesn't get any reprieve, I set the TENS to 30% power with automatic power increases of 2% every minute. The time between shocks is filled with tickling and unfortunately, sometimes overlap. Once you move past her threats, cursing, and mock displays of discomfort you can tell she's having a blast. She just doesn't want to admit it.
Bella Ink vs. Her Vulnerability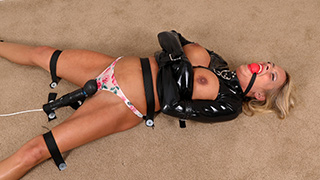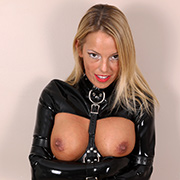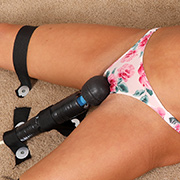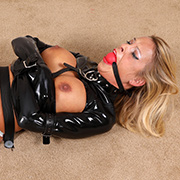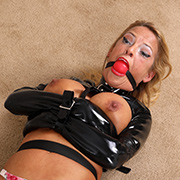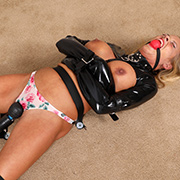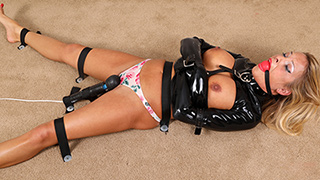 Tying up Bella in vulnerable positions never gets old. Every inch of her body is dialed to eleven so every touch or vibration gets her screaming. Straps lock her waist and legs down while a straitjacket lets her thrash and squirm as much as she wants. Even with the wand on low Bella's body races towards orgasm within minutes. As soon as she does, the tickling begins. Back and forth until she's screaming for some relief. While letting her free isn't an option, I relent and give her the option of which torment she wants. Switching between forced orgasms and tickling, she can't make up her mind.
Brat vs. Her Custom Prison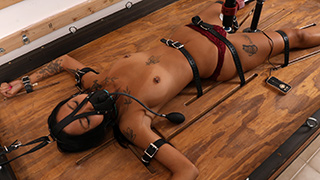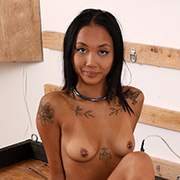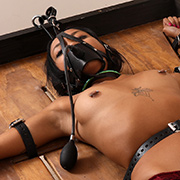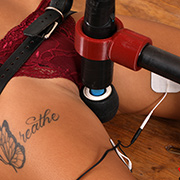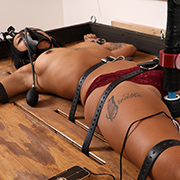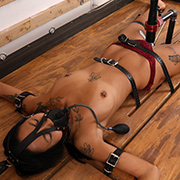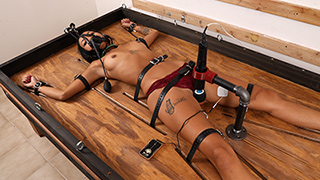 While playing with Brat months ago, she was doing an excellent job of living up to her name. With her tiny frame, she manages to find a way to wiggle out of almost anything. After taking a few of her measurements, I set out to build something special. When she returns, Brat can't wait to try it out but isn't prepared for some surprises I have in store. A pump gag, electric shock, tickling, and forced orgasms are just the start to get her fighting to get free. Sadly for my dear Brat, there will be no escape this time. We're going to get hours of testing in until I'm 100% convinced it's inescapable.
Stasha vs. Her Tickle Fatigue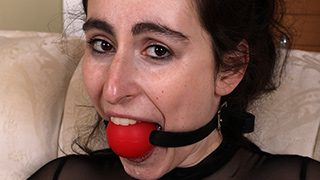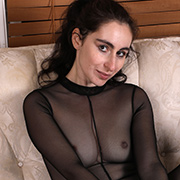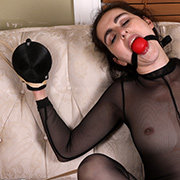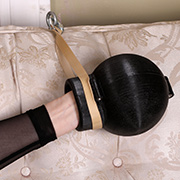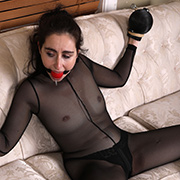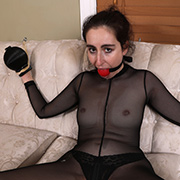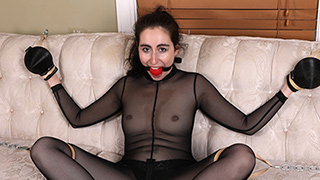 It's almost impossible not to tickle Stasha. You can practically look at her, and she'll start to giggle. With that in mind, I had a special rig for her. Rubber bands are affixed to her wrists and thighs leaving her well exposed. Rigid ball cuffs keep her fingers out of trouble as well. Knowing she couldn't break free, Stasha saves her strength for what's to come. Once the tickling starts, she can't control herself. Struggling to avoid the onslaught, she fights against the rubber bands which slowly sap her strength. Before long, she can only accept her fate as she's mercilessly tickled.
Stasha vs. Her Sensitive Skin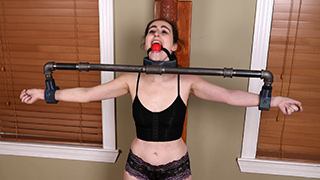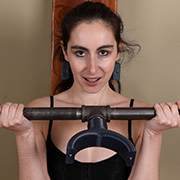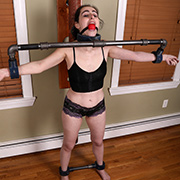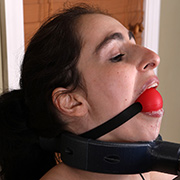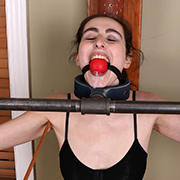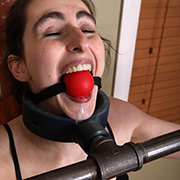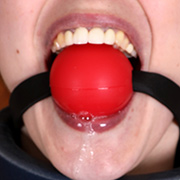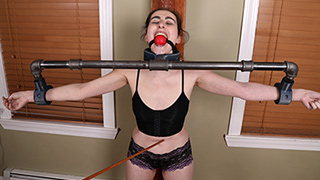 Stasha was curious what the pile of plastic parts where on the table. Since a demonstration is always best, she's soon on the receiving end of what they can do. While rigging her up, I made a discovery of my own. Stasha is ticklish. Not a normal level of ticklish, but scream at the top her lungs level. In her vulnerable position, it's hard not to take advantage of her. As she manically laughs behind her ballgag, no spot is safe. It seems everywhere she's touched elicits a reaction. All the while, her restraints hold with ease ensuring she won't escape her predicament any time soon.