Sarah vs. The Lollipop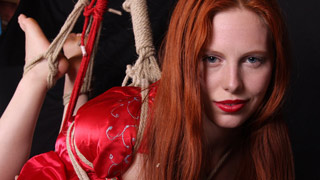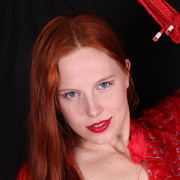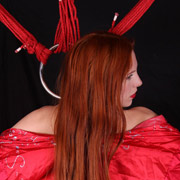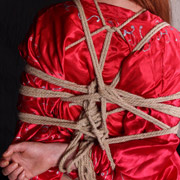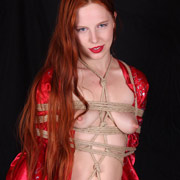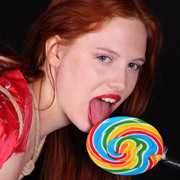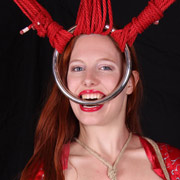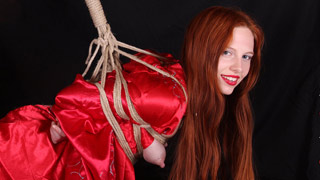 When I told Sarah I was going to be suspending her, she certainly came dressed for the part. I started with a basic harness and moved onto securing her arms and legs. With a hoist of the rope, Sarah was swinging free in the air. A few pushes and I leave her swinging while she tries to get free. A lollipop is placed in front of her with one simple task, eat it and I'll set you free. Before she can protest too much however, a ring gag is strapped on tight leaving her to licking and drooling.

Alex vs. The Turtle Tie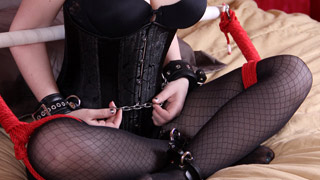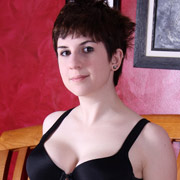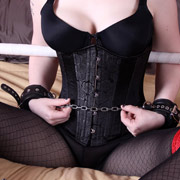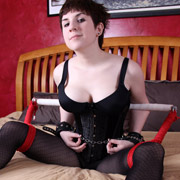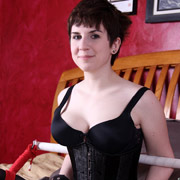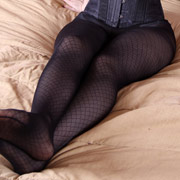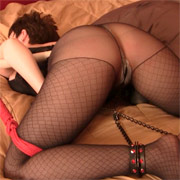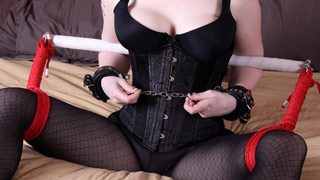 Without a doubt, Alex was looking very sexy in her corset and pantyhose. Things started simple enough, a cuff here, a rope here. It wasn't until everything was pulled together that the helplessness of her situation became clear. Alex struggles but finds herself on her back completely unable to move or even turn over. As her fight begins to wane I flip her over, face down. She tries her best but even with encouragement from my crop, her ass stays high in the air. Just like a turtle, Alex would have to wait to be flipped back over.

Billie vs. The Workout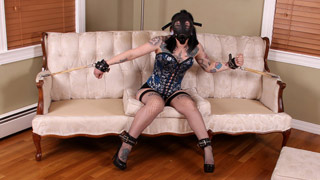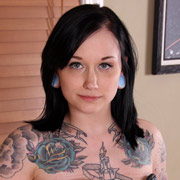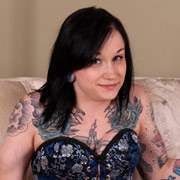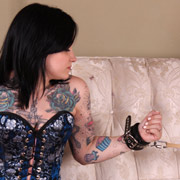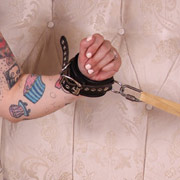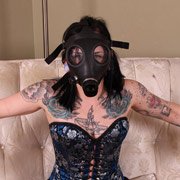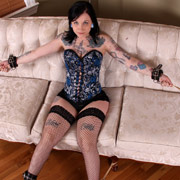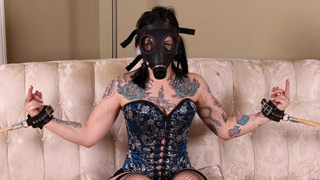 From the moment her overconfident wry smile appeared I knew I was about to have some fun. Once Billie found out she was going to get bound with rubber bands escape was a given for her. Playful tugs progressed into concerned yanks as the unrelenting rubber splayed her arms apart over and over and over. With her breathing already elevated I slipped a gasmask over her head forcing her to concentrate on her breathing. As the minutes pass so does the strength in her arms. Poor, poor Billie.

Viorica vs. The Deck Bolts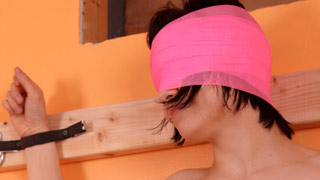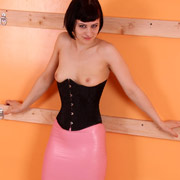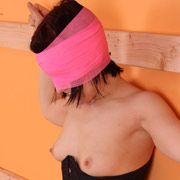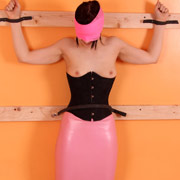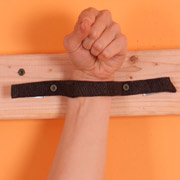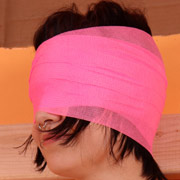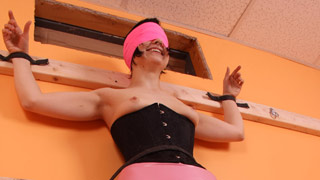 Viorica loves to escape so every once in awhile I have to go over the top. A few spare 2x4's, pipe strapping, and 3.5" (9cm) deck bolts was all it took. Initially she thought she could slip out until the first bolts went in. Soon both wrists, legs and even her waist were bolted in place. Right away I can't help myself and tickle her exposed sides. Viorica thrashes against the straps without so much as a creak. Some vetwrap makes a nice blindfold and the crop comes out next. Watching her squirm with anticipation and nervous giggles makes this update priceless.

JEM vs. The Catsuit Hogtie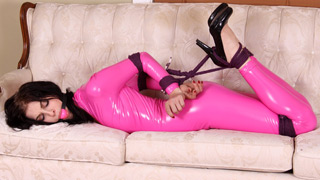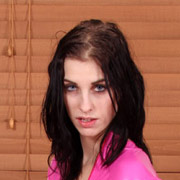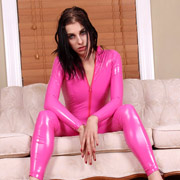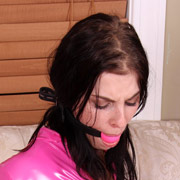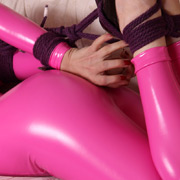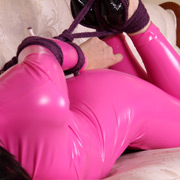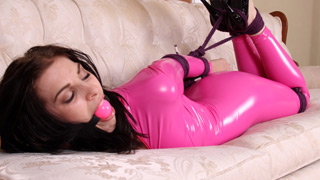 Handcuffs and some chain got the job started easy enough. JEM struggled but there is no reprieve for our damsel in the cards. I felt she needed more so with a quick ball gag application to silence more protests I went to work on her hogtie. Elbows first; nice and tight followed by JEM's wrists. It's only then is her handcuffs released. Her knees are next before releasing the chains. In seconds she's on her stomach left in a tight hogtie. What can be hotter than her tight body writhing in ropes and pink catsuit?