Crystal vs. Dixie's Crop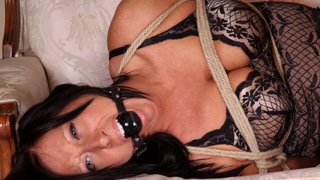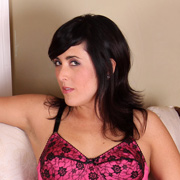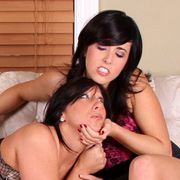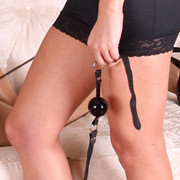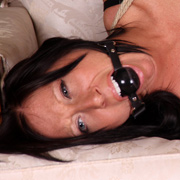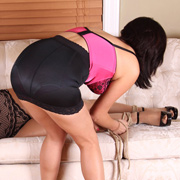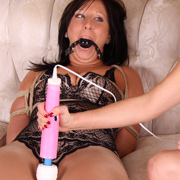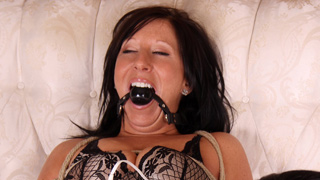 Crystal is a deep sleeper, but nothing that Dixie can't fix with her crop. Crystal awakens to find herself tied by her friends had. Unsure what to make of it, she protests but secretly wants Dixie to punish and control her. The crop swings slow at first but soon reaches full speed under Dixie's skilled hands. Crystal can only squirm and struggle in her ropes while Dixie has her fun.

Viorica vs. The Skull Trouble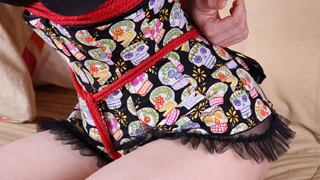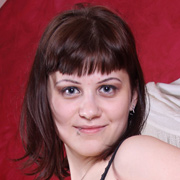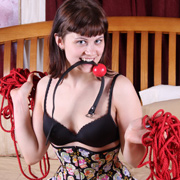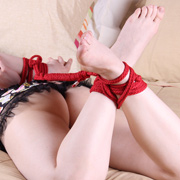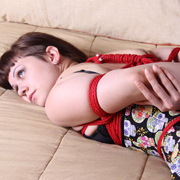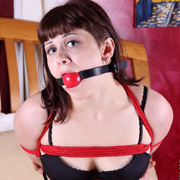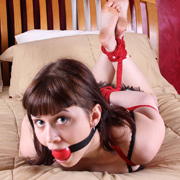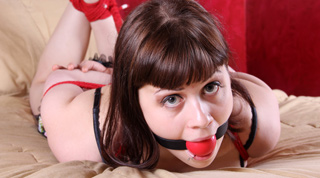 There's no denying it, Viorica is simply adorable in her skull corset and skirt. Cute is soon turned into hot once I tie her arms tightly behind her though. Confidence in her escape still rang high as I started to secure her crotch rope in place. Soon I had her on her stomach and with the long end of the crotch rope it's secured to her legs. Now hogtied every pull, struggle, and twist now robs her of her tenacity. A large firm ballgag is pulled tightly into her mouth. Moments ago, escape in her mind was a few simple flicks of her wrist away. Now it's all she can do to keep the drool in her mouth.

Amaya vs. The Rope Stirrups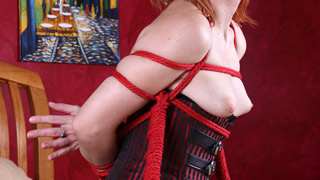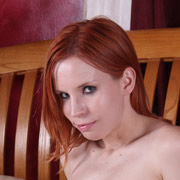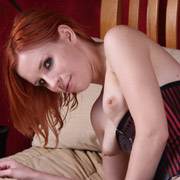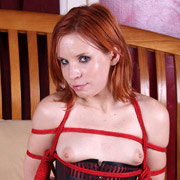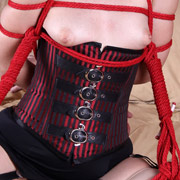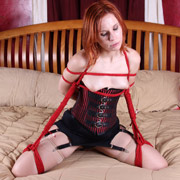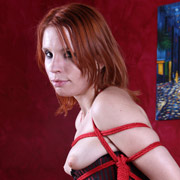 Red corset, red hair and of course, red rope! Amaya was tired but I wasn't quite done with her yet. She tried to protest but a tight ballgag stopped all that noise. Helpless in her ropes all she can do is struggle and try to get free. If not, she's sleeping in the them!

Amy vs. The Corset Orgasms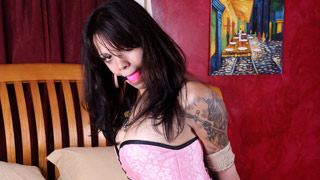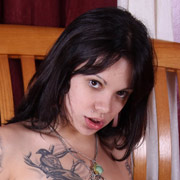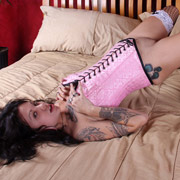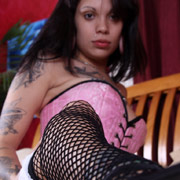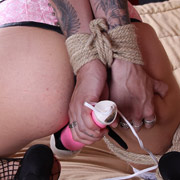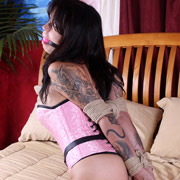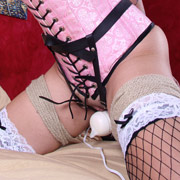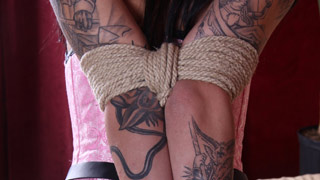 Amy sat before me as a rope virgin looking sexy as hell in her pink corset, heels, and fishnets. I thought about taking it easy on her, but knew she was tough. Her legs are frogtied first and cinched tight followed by her wrists. Amy tested her bonds and giggled with excitement, "This feels cool!". I strapped a Hitachi against her naked pussy and gagged her tightly. The vibe is turned on low and she immediately began to drift off. As I watched I knew something was missing; those elbows were woefully in need of some rope. I'm not sure she even noticed them touching as her first orgasm of many was just about to erupt!

JEM vs. The Beta Test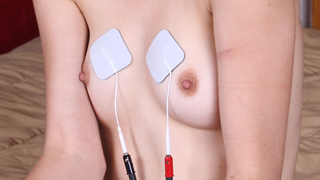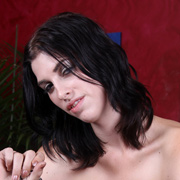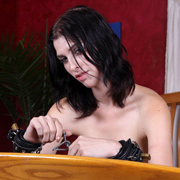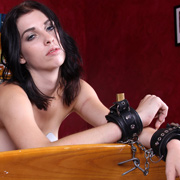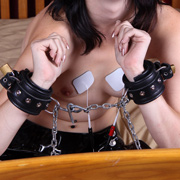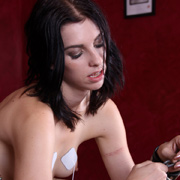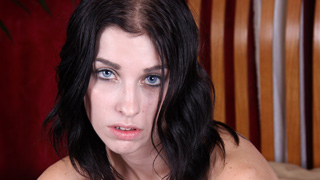 Earlier that day I had got a new toy, an ET302R and I had to try it out. Luckily for me JEM would be stopping by and get to try it out on her. When she arrives I lock her up in leather cuffs to my bed, locked using only a toy nail puzzle. While she tries to get free I torment with all the various electric shocks I can muster. JEM's so cute and adorable that I almost feel bad for using it on her, but then again, it is a lot of fun!