Makenzie vs. The Early Start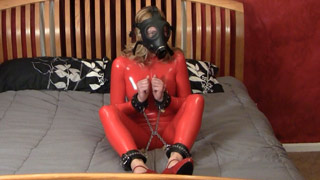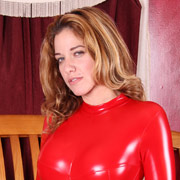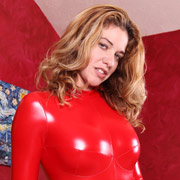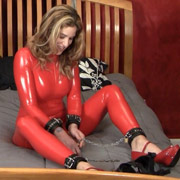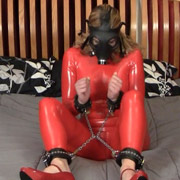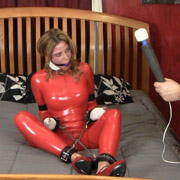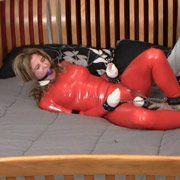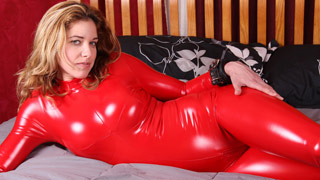 A simple beer run, that's all it was suppose to be. I left Makenzie by herself to try things out hoping she'd get trapped in some handcuffs. When I came back, she had put on a catsuit, a gasmask on and securely locked on cuffs. The best part was all the keys were in my pocket... she wasn't going anywhere. A strap here, some vetwrap there and a tight ballgag and the fun was just beginning. The beer can wait... how about some vibrator fun instead Makenzie?
Jenni Lee vs. The Mummy Fists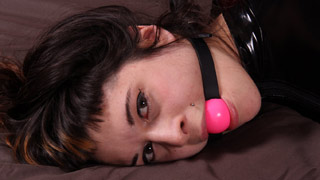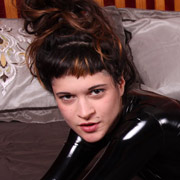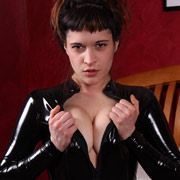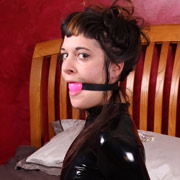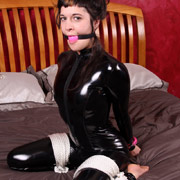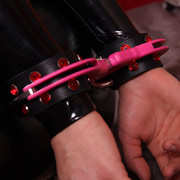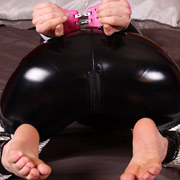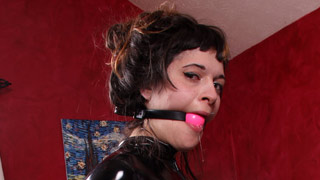 Jenni is an adorable little thing that begs to be played with. In no time I had her dolled up in a catsuit, cuffed, gagged and frogtied her on the bed. I let her squirm for a while and get used to her bondage, but she's a feisty one and eventually got her legs free. Turnabout's a bitch though and as punishment I clamped her nipples and attached them to the bed frame. In her new position, every movement is translated directly to her poor nipples. It's at about this point I remember how ticklish she is. It's fun being an evil bastard sometimes.
Harmony vs. Her Own Keys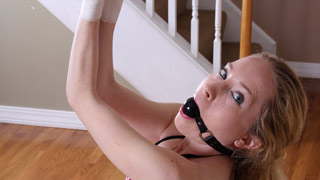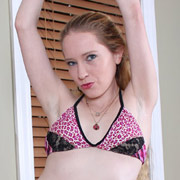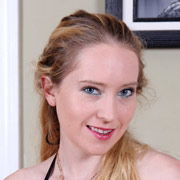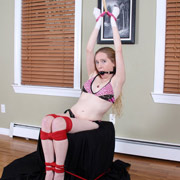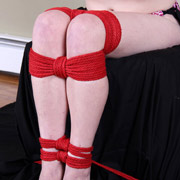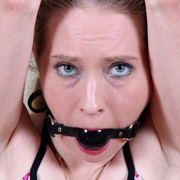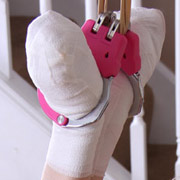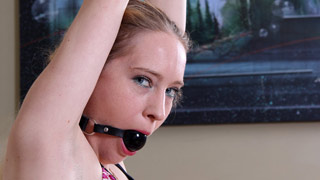 In my growing wall of devious restraints there is always one item that catches the girls eyes. It's my set of pink ASP tactical hinged handcuffs. Harmony couldn't keep her hand off of them so why not give them a try? I started easy enough by first tying her legs together then a tight ballgag in her mouth. I put both handcuff keys in her hands and told her to hold on tight while I wrapped her hands into tight vetwrap fists to 'protect her wrists'. I ratcheted the cuffs tight and anchored them to the ceiling with heavy rubber bands. Harmony went to bite off the wrap to get the keys but if was no use, that pesky gag was not going anywhere!
Crystal & Dixie vs. The Kidnapping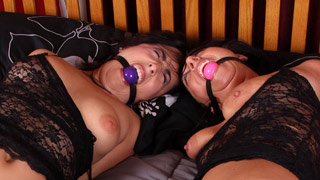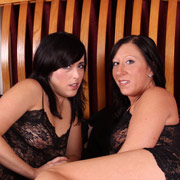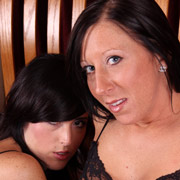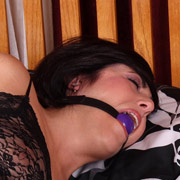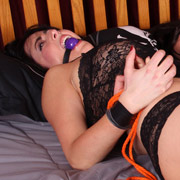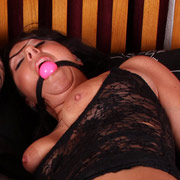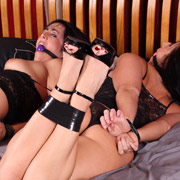 I was enjoying a nice lazy Sunday afternoon when these two showed up at my door. I knew something was up but played along. After inviting them in Crystal soon asked to use my restroom while Dixie distracted me. A creak in my bedroom floor confirmed my suspicions and I jumped into action. Separated and off guard I made short work of binding and gagging them and put them both. I started to dial the police but thought better of it. They did ruin my Sunday after all, I might as well get some enjoyment out of it. Maybe a few photos and video for, I don't know... evidence?
Jenna Rein vs. Her First Hogtie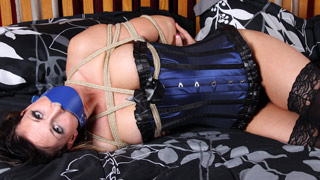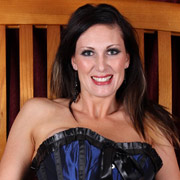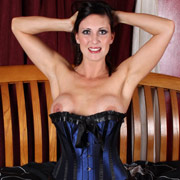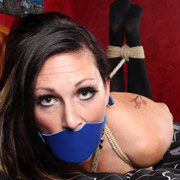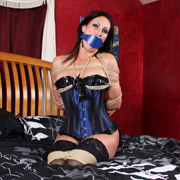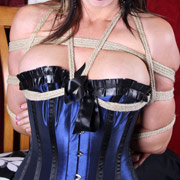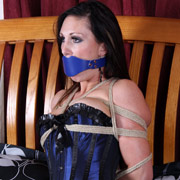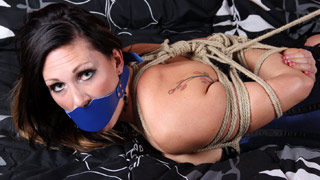 When I first met Jenna she was giddy with excitement. Outside of a pair of fuzzy handcuffs, real bondage had always been a distant fantasy. What kind of man would I be not to help her out? We started out slow as I cinched on her first corset nice and tight, barely containing her massive double D breasts. A box tie was next and right away I could tell if was charging her up, she couldn't get enough. I coiled up her legs and pulled them into a hogtie and let her test things out. Before she could ask for release I strapped a panel gag in her mouth nice and tight. It's my turn for fun now, struggle for me!