Autumn vs. Wand Lockdown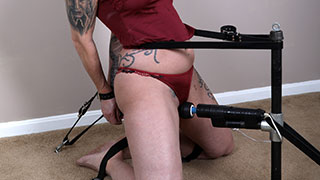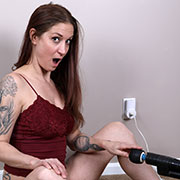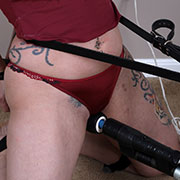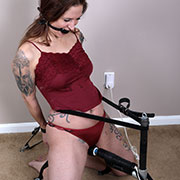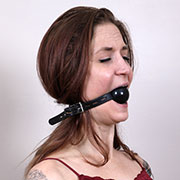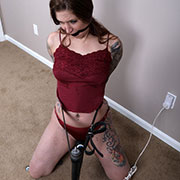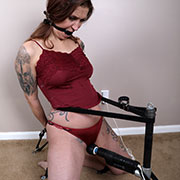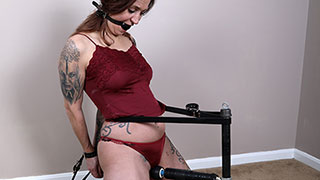 There's bondage, then there's such extreme immobilization that even the slightest movement isn't possible. It is one of my favorite aspects of belt bondage. Each belt can be ratcheted a bit closer until the subs body is rendered immobile. For Autumn she is stuck on her knees with a wand between her legs. Usually, there is enough play to get away when things become too intense but not this time. This ultimately leads to longer and far more intense orgasms. Stay tuned after the video ends for a post scene interview of Autumn's experience in the position.
Emily vs. Easy Money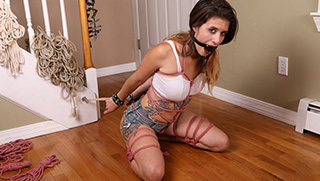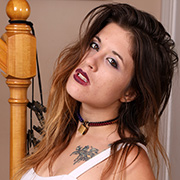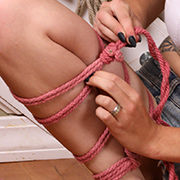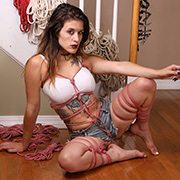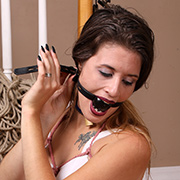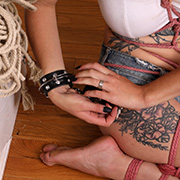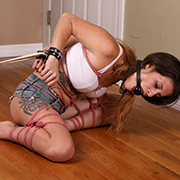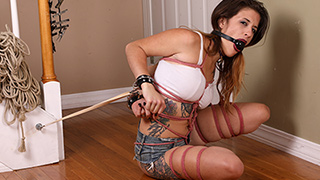 With someone as seasoned with self-bondage as Emily it was difficult to think of a challenge for her. As it turns out, greed is an effective tool. After securing her legs and strapping a ballgag in her mouth the final step is to handcuff herself to the wall. Linking the handcuffs to the wall are rubber bands, a quantity chosen by her. For each rubber band used to secure the handcuffs she'll get $100, but only if she escapes. Underestimating the power of the thick bands she goes with 3 and soon regrets her decision. With the gag she's unable to bite through the bands and there's no way to get free.
Joy vs. Lily's Insurance Policy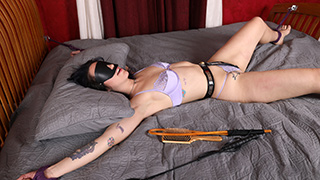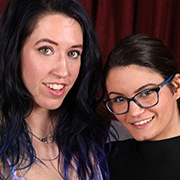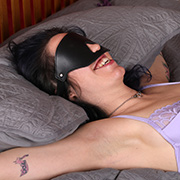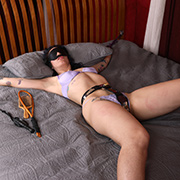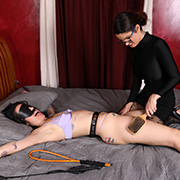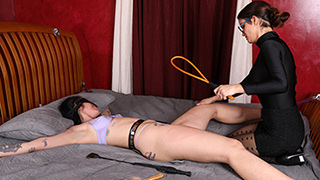 Joy was all too excited to have Lily tie her up. She was looking forward to struggling against her ropes as Lily worked her magic to make her cum over and over again. Lily obviously has other plans when she blindfolds her and pulls out her impact toys. She does eventually pull out a magicwand but only to rev her up before her ultimate betrayal. Just as Joy thought she was finally getting what she craved, the pleasure stopped and was replaced by cold steel.
Lucy vs. Interest Owed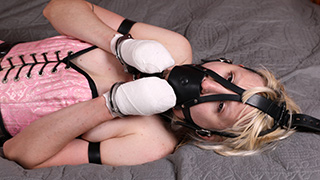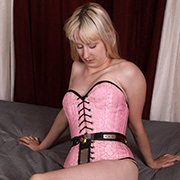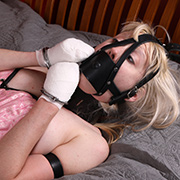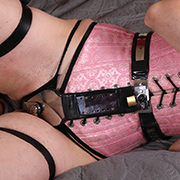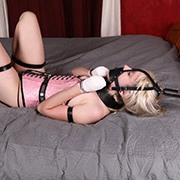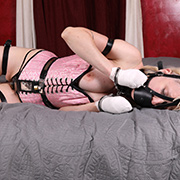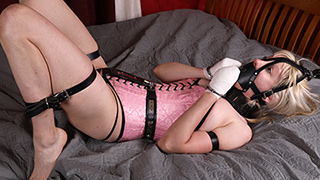 Lucy was in a tough spot and needed money for rent. Out of options, she asked if I would be willing to help. Without collateral, I knew my prospects of seeing the money again were slim. Still, I had a solution I knew she wouldn't like. As I suspected, a month later Lucy is at my door asking for mercy. She didn't have the money which meant she was going to stay locked in her chastity belt. As interest, she'd be part of an escape challenge. The rules are simple, if she gets free then I cut her loan in half. If not, Lucy will find her time served is a drop in the bucket.
Bella vs. Arbitrary Torment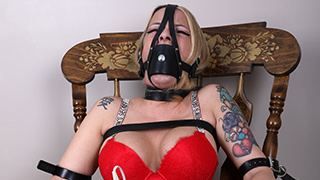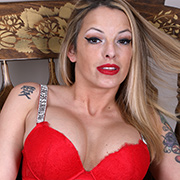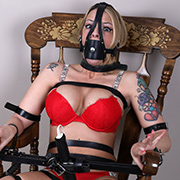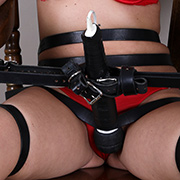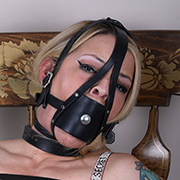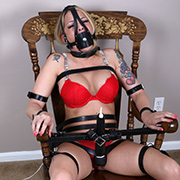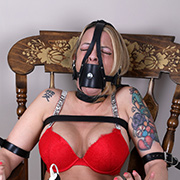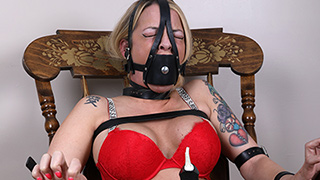 It all started with a simple idea. Strap Bella tightly to a chair with a magic wand and watch her cum endlessly. The problem is we don't do simple here, we have to make it interesting. A random timer on her wand would do the trick. Bella can only watch nervously as the timer is set to turn on up to 90 seconds and off up to 60. As soon as the switch is turned on on thing is clear, this is far more entertaining.