Sage vs. Her Double Blind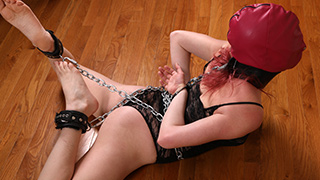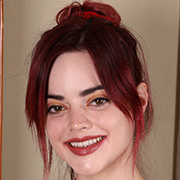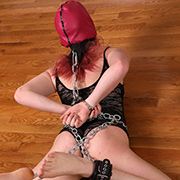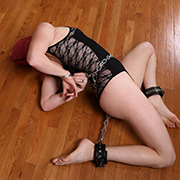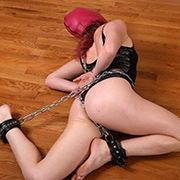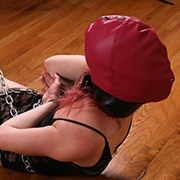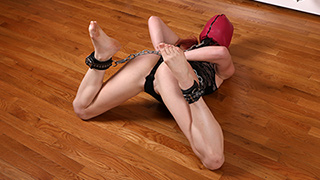 Sage was interested in some bondage games she could play at home. Ideas that would give her a good struggle and let her be completely helpless if only or a few minutes. Agreeing to help of course, it came with one condition. Just as if she was alone she would have no help from me to escape. She would be in for the duration. Using similar gear she had herself I added one element to ensure there would be no cheating; a leather hood. With the hood covering her blindfold there would be no way to slide it off. Sage would need to find the key the hard way.
Joy vs. Her Idea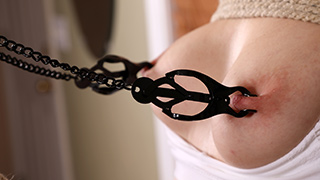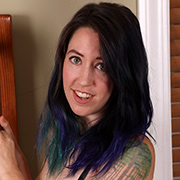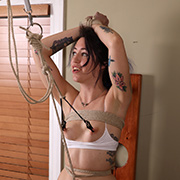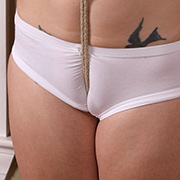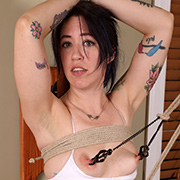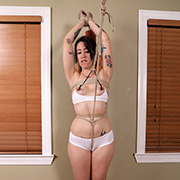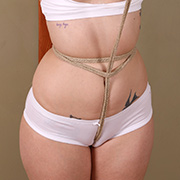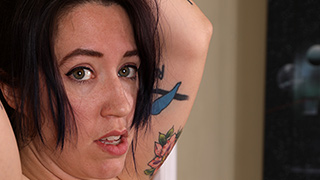 With my idea book in hand, Joy gleefully flipped through the pages until she found a predicament she wanted to try. I explained it was untested and wouldn't likely be comfortable but that only got her more excited to try. So, with a bit of rigging, Joy found herself bound to a pole with a crotch rope and nipple clamps attached to an actuator. In simpler terms, it's a mechanical arm that can push or pull. This particular model can pull 18 inches (45 cm) with about 350 lbs (160 kg) of force. Helplessly bound, the actuator draws her up onto her toes and pulls her clamps tight. The result is one of the tightest crotch ropes Joy has ever experienced.
Lola vs. Increased Leverage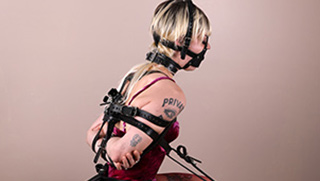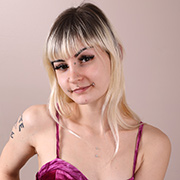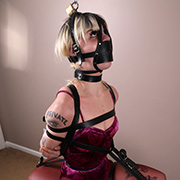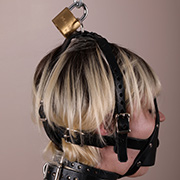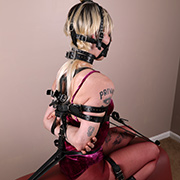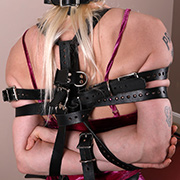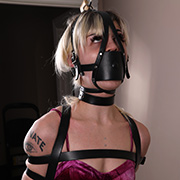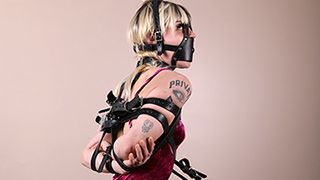 It's a tricky thing to make bondage tight but sustainable. Tight bondage is exactly what Lola was craving when she walked through the door so naturally, I had to oblige. Positioning her on a padded horse her arms and legs are wrapped in belts leaving her secure but not tight enough. Her muzzle gag is connected above and the real fun can begin. It's obvious she's enjoying the restriction but there's more. Using a few more belts they pull her upper body forward while the rear prevents her from sliding forward. In a moment, inches of movement are cut to nothing.
Emily vs. Her Big Mouth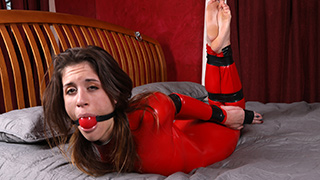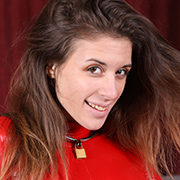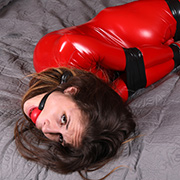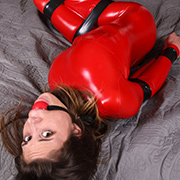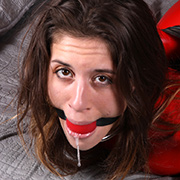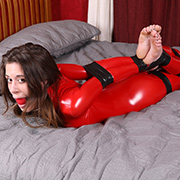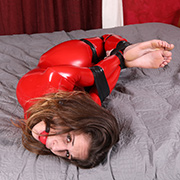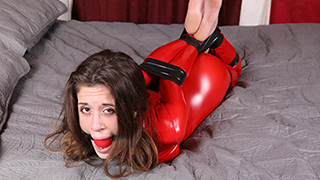 Wearing a sexy red catsuit Emily is ready for fun but not the kind I had in mind. With a roll of extra-wide vinyl tape in hand, I went to work securing her legs. Opting for a column bind over a frogtie would be more comfortable for the long haul. Her elbows and wrists were next, the tape crushing them both together. Emily's known for her mouth so a large gag is strapped tight to remind her to keep her opinions to herself. As plans go through, she still managed to complain plenty about her situation. As she was likely to keep complaining anyway and roll of tape in hand, I'd give her a good reason to.
Autumn vs. Her Wakeup Text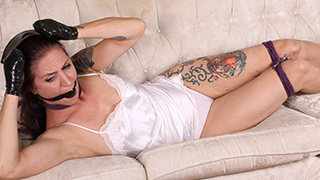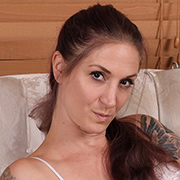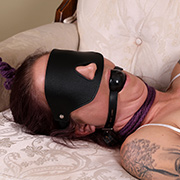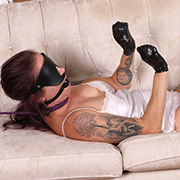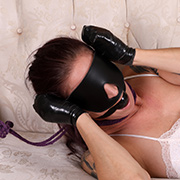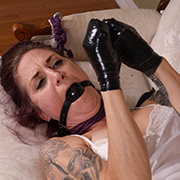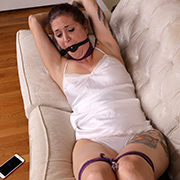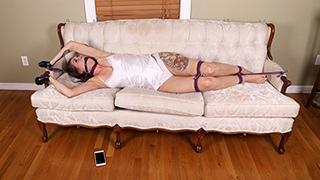 After hours of bondage fun, Autumn needed a long nap. Asleep on the couch I couldn't help but leave her with a surprise. I start by taping her hands followed by a gag and blindfold. To give her a real challenge her neck and legs are tied down. After an hour I sent her a few texts to wake her up. Slowly Autumn comes to and finds that even though her arms are free, with her hands useless, getting free is going to be near impossible. The goods news it will be several hours before I return so she'll have plenty of time to try.