Calisa & Bella vs. A Little Leverage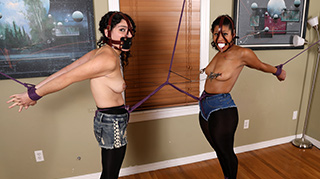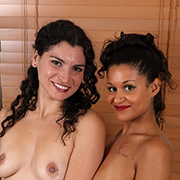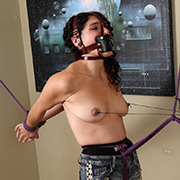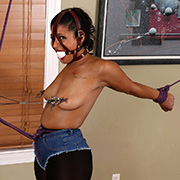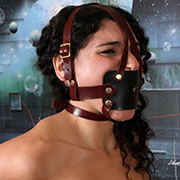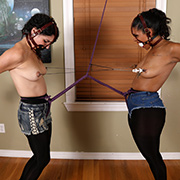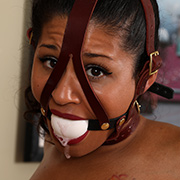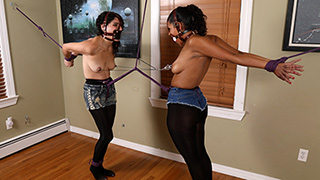 Calisa and Bella didn't believe me when I said I'd tie them up if they lost. You would have thought they would have known by now. Nevertheless, they find themselves reaping the consequences of their poor judgment. With each one blaming each other for their predicament, it seemed like a good opportunity to pit them against each other. With their arms tied to opposing walls, they are connected with crotch ropes and eventually nipple clamps. Unfortunately for them, one more rope is added to the middle of their crotch ropes. When pulled, everything becomes that much tighter.
Nova vs. Hot & Cold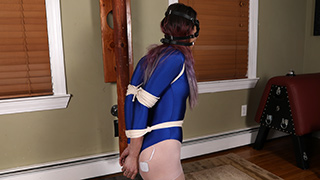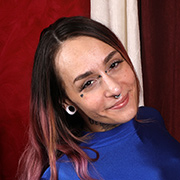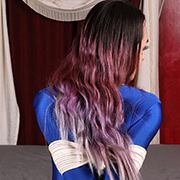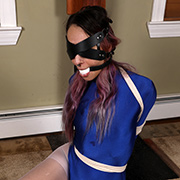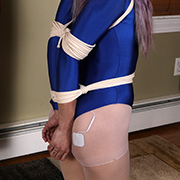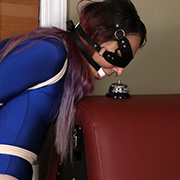 Nova was in a playful mood so it seemed a shame to not take advantage. After securing her elbows and wrists behind her the TENS box is next. Having never experienced one before, she was in for a surprise. With the final touches of a gag and blindfold, Nova was ready for the game of hot and cold. Somewhere was a bell she would need to ring. As she got closer, the shocks would increase in intensity as well. With a shock to start, she begins exploring room to room to find the bell. Even without the use of her eyes, the increasing intensity of the shocks guides her to the prize. As each one grows she starts to wonder what they will be when she's next to it and if can she take it. Only one way to find out.
Ess vs. Her Unique Workout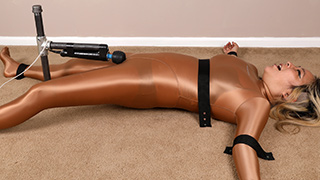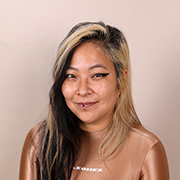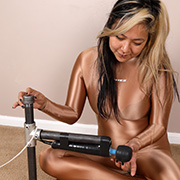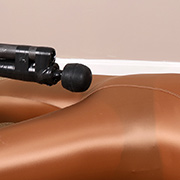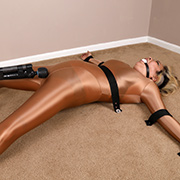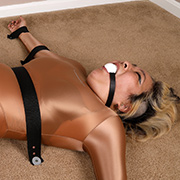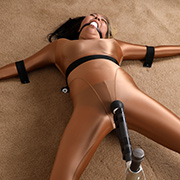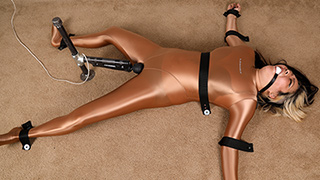 Normally Ess is on the other side of the restraints but I was able to talk her into a predicament. Once she's bolted to the floor her excitement showed when I started to set up the wand. It didn't take long to fade when she saw how it was mounted above her. Strapping a ballgag in her mouth I explain the rules. I would keep her bound to the floor until she's had enough orgasms to earn release. With the wand mounted several inches above her pussy, it was going to take some effort. Ess was in for quite a workout indeed.
Gomita vs. Her Aching Arms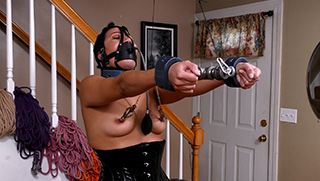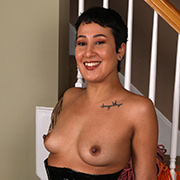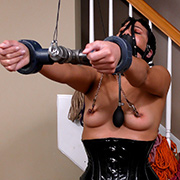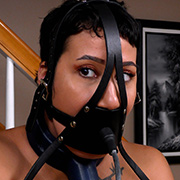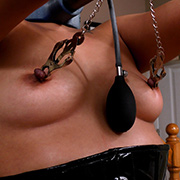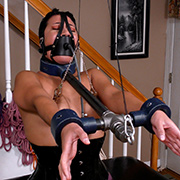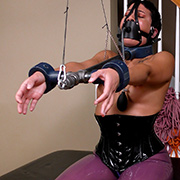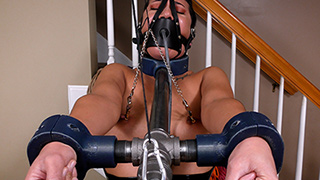 If not for the fact Gomita loves it so much, I'd never think of torturing her. Since she wants to have some fun, what can I do but oblige? At first, she thinks I'll go easy on her with only a pump gag and the pipe restraint system holding her arms comfortably in front. All it takes is a pair of nipple clamps and a string to change her tune real quick. Gomita only has to relax her arms a tiny bit to feel the pull on her nipple clamps. The position would be hard enough on its own but the added weight of the iron pipe only fatigues them faster. Don't let her moans of distress fool you, it just means she's having fun!
Faith vs. Her Isolated Reward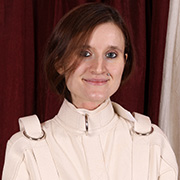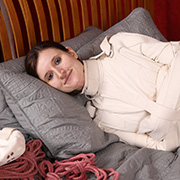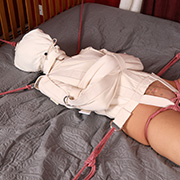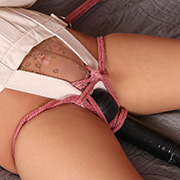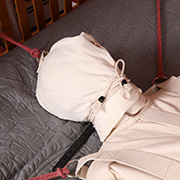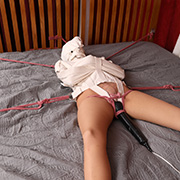 After an afternoon of torments, Faith needed a reward and some time to relax. So despite being tightly secured in a straitjacket, she's quite content on the bed. She's fully aware that our definitions of relaxing are quite a bit different and isn't surprised when a ballgag is pushed into her mouth. Rope is added to tether her tightly to the bed, further limiting her movement. Spotting the hood, Faith grunts behind her gag. She knows now it was all a bait and will likely be relaxing for far more time than she wanted. Sighing behind her gag, she knows she'll at least have the wand to pass the time and keep her squirming.