Nova vs. Her Stage Fright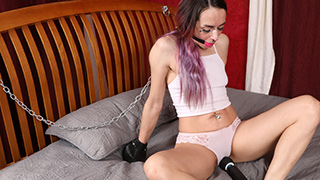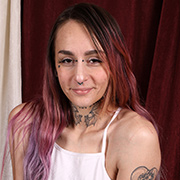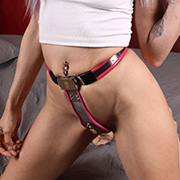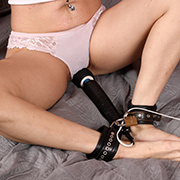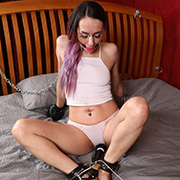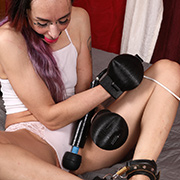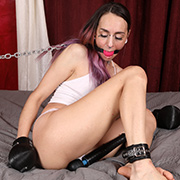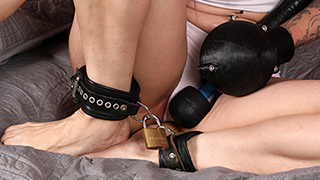 About a month ago, Nova was looking for a substantial loan. Without collateral, it was a dubious proposition. In the end, a deal was struck where she spends a minimum of 3 months in a chastity belt, even if it paid off immediately. So when Nova came to make a payment, I figured it would be fun to see how much trouble her horniness could get her into. Putting her into some bondage, I gave her a magic wand and 10 minutes to try and cum. Thinking it would be an easy orgasm, the pressure gets to her as the minutes tick by. If she can't cum she'll be back where she started with three months remaining in the belt.
Brat vs. The Forced Orgasm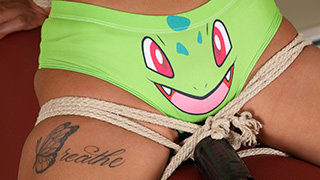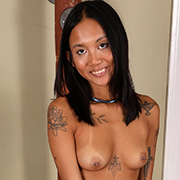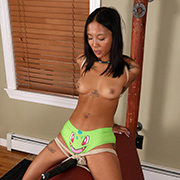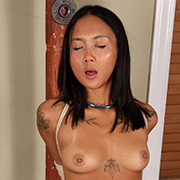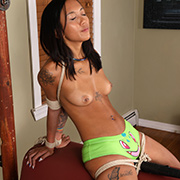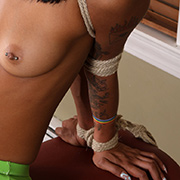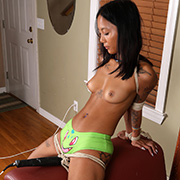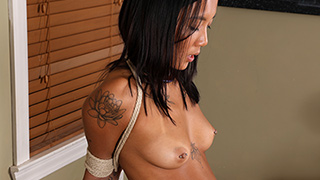 From the moment Brat walked in the door, she made it known she was up for a challenge. Being a fan of the site, she also knew exactly what she wanted to try. Happy to oblige, Brat's arms and elbows are cinched tight and placed on the padded horse. After the wand is tied in place, her legs are tied as well to complete her immobilization. Having watched so many other girls try and fail to make it to the end without orgasming, Brat knew she could hold out. After the first few minutes, it certainly wasn't looking good. I think the mix of tight bondage and a perfectly placed wand might be too much for her. Then again, maybe this is what she wanted all along. She is a brat, after all.
Hana vs. Her Layered Escape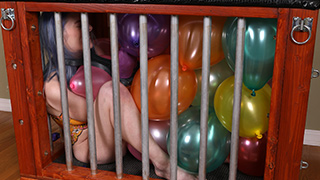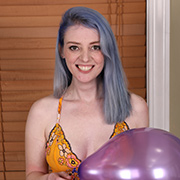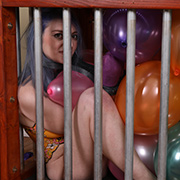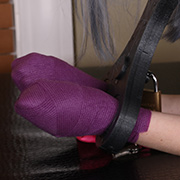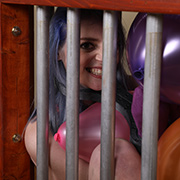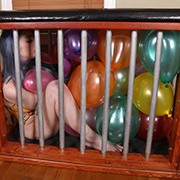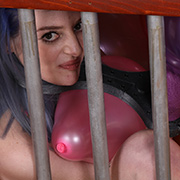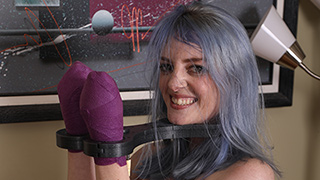 It's fun to mix things up a bit once in a while. So instead of just having Hana escape from the fiddle, I'd give her a bit more of a challenge. Starting with vet wrap on her fists, she's locked in a fiddle before she's stuffed in the cage. One by one, balloons fill the space until she's crammed against the wall. To escape, Hana will need to pop the balloons to reach the remote to the cage. Escaping the cage, she'll need to also remove the vet wrap before she can unlock the fiddle. Hana has a long road ahead of her.
Bella Trix vs. The Afterthought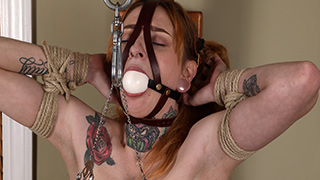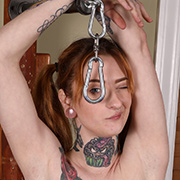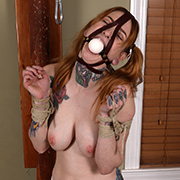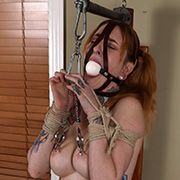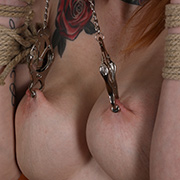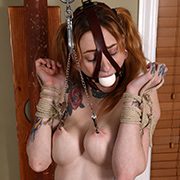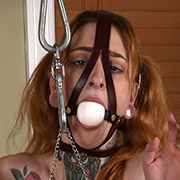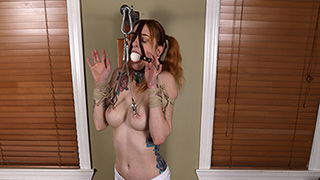 Bella's next scene was going to be a challenge for her. With her nipple clamps attached high on a pole, she's forced onto her toes. Any dip and it's instantly felt in her sore nipples. Just as she's attached, I get a call from a friend I haven't talked to in years. With Bella an afterthought, she's now completely helpless in her predicament. With her fingers tied, she's unable to undo the clamps, and her gag moans for help go unheard. By the 10-minute mark, her legs are shaking and desperate for relief. As they say, there's no rest for the wicked, and Bella definitely qualifies!
Emily vs. Her Video Request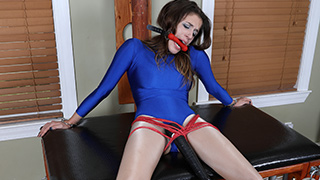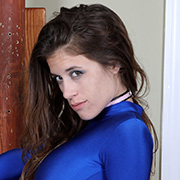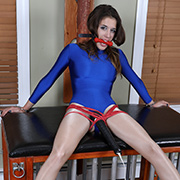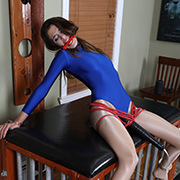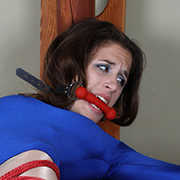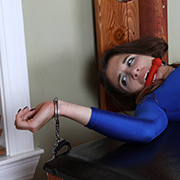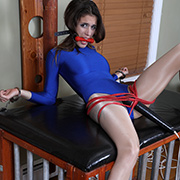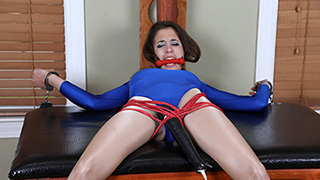 Emily knew better than to do any self-bondage without her roommate around. The request from her OnlyFans account seemed simple enough. Without another thought, she grabbed her hand and leg cuffs and set up a random timer for her magicwand. With the key nearby Emily soon was building to orgasm despite the wand turning off intermittently. After five minutes she's right on the edge and struggling wildly hoping to push herself over the edge. Thrashing about her key goes flying while in the throws of an orgasm. While satisfied the reality of her situation sinks in. Without an off-timer set, it would be hours before her roommate would be home.