Rachel vs. Her Self-Mummy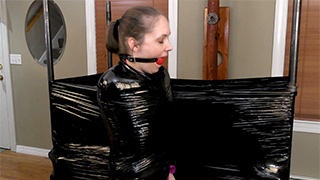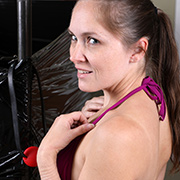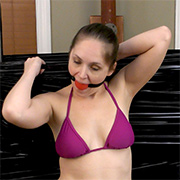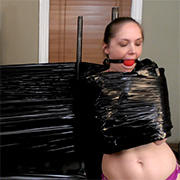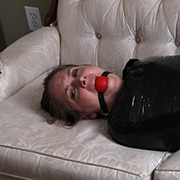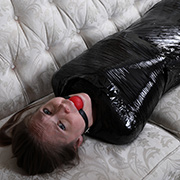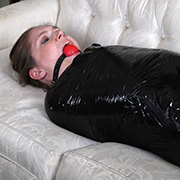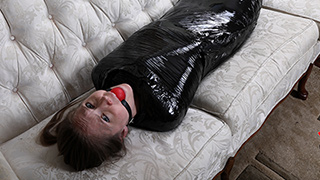 While Rachel is no stranger to self-bondage she was in the mood for something new. Mummification was on her mind and with a little research, she came up with a solution. Wrapping pallet wrap around poles she's able to circle around them to wrap herself tight. As this is a trial run her escape plan is to just unwrap the other way. It wasn't until her ankles were wrapped together that things went awry. Falling onto the couch the wrap is so tight it takes all she can do to lay down straight let alone stand up. Trapped under 12 layers of plastic, it will be a long while before she can get herself out.
Sage vs. Orgasm Lockdown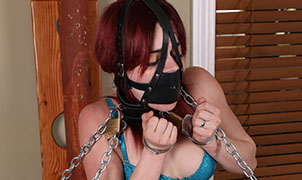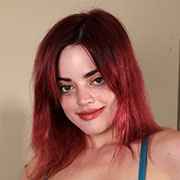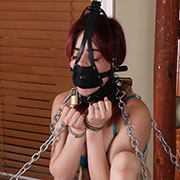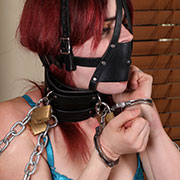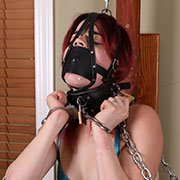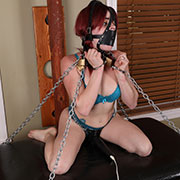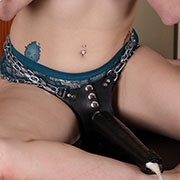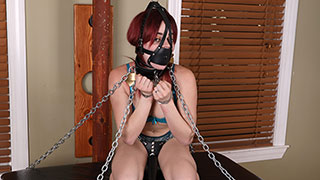 The four-chain lockdown is a unique experience, especially when paired with a trainer gag. No matter which direction she pulls a chain is pulling her back. To ensure maximum frustration, Sage's wrists are handcuffed to the front of her collar. Try as she might her fingers can't quite reach the bucks in straps behind her head. All she can do is enjoy herself as the magic wand between her legs buzzes on high.
Autumn vs. A Razor's Edge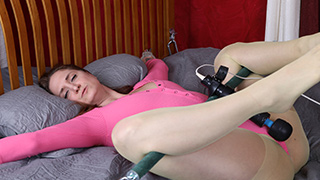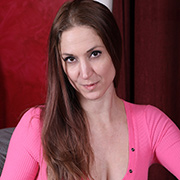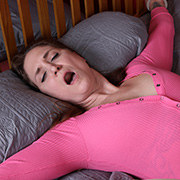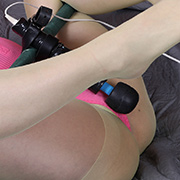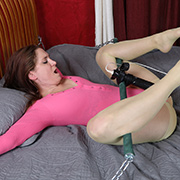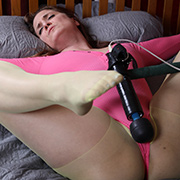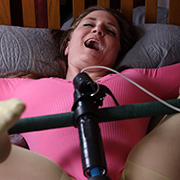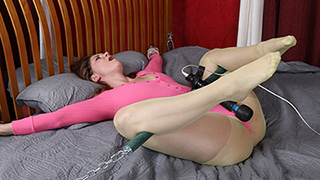 Autumn predicament did the job without a lot of fanfare. With her arms cuffed to the headboard and legs pulled back with a bar she's completely vulnerable. From there a belt is attached to the pole with the head resting perfectly on her pussy. Even on high, the vibration isn't enough to send her over the edge. Her legs can move the wand a bit for better positioning but kept on the razor's edge of orgasmic bliss and endless frustration. Be sure to stay tuned after the credits for a behind-the-scenes clip.
Lola vs. Another Request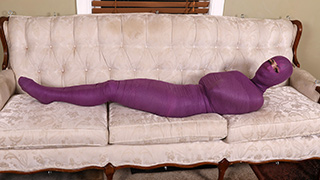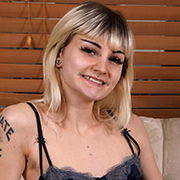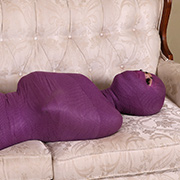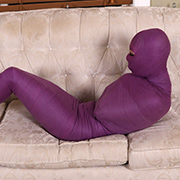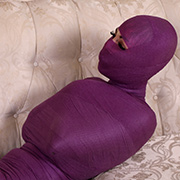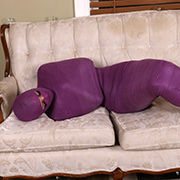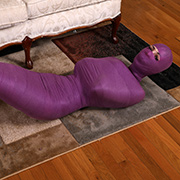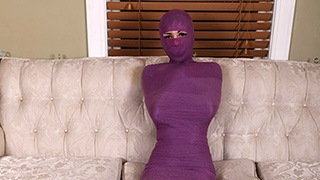 It didn't take long before Lola was back for more mummification. Something tells me she likes it. Happy to oblige her, purple vetwrap is used this time and she's covered from head to toe. A few extra layers are added just to make sure her experience is ruined by an accidental escape. Like before she gives it her best shot to escape but the vetwrap doesn't give. Not even a little bit. It's still fun watching her try though.
Lucy vs. Her Self Care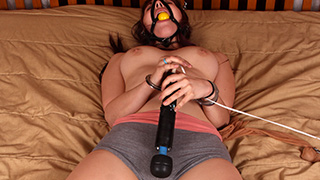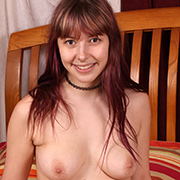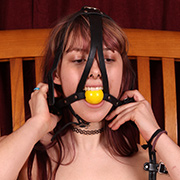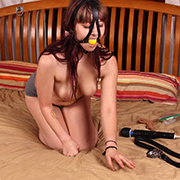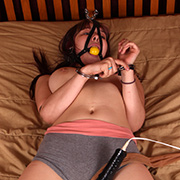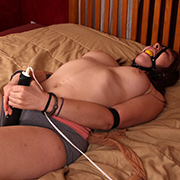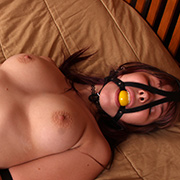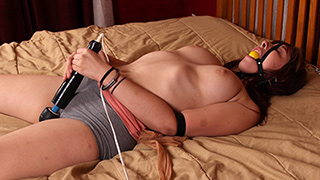 After a long week at work Lucy needed some time to unwind. Being tied up and helpless and brought to orgasm after orgasm always does the trick. With her boyfriend out of town she had to take matters into her own hands. With a bit of ice, cuffs, and a trainer gag Lucy was more than ready. The first few minutes are just what she needed until she manages to unplug her wand from the wall. Bound without anything to keep her occupied her situation becomes boring quick with at least a couple of hours of ice to go.