Emily vs. A Simple Trade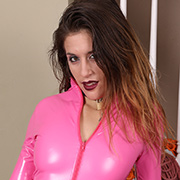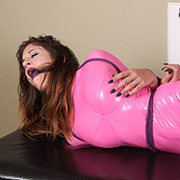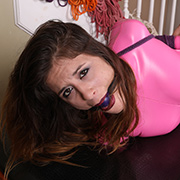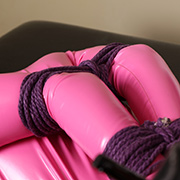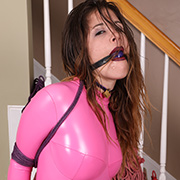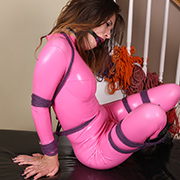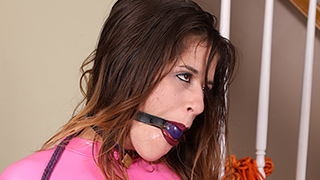 Looking through the collection of clothes in the wardrobe Emily really liked the pink catsuit. Suggesting some purple ropes to go with it she quickly agreed. It wasn't long before drool was pouring out of her mouth from her gag. Trapped on top of the cage with her elbows and legs tied together escape was out of the question. In her haste to agree, Emily realized a time limit was never agreed to.
Hazel vs. Her Rent Bonus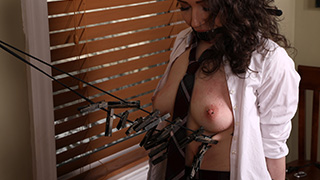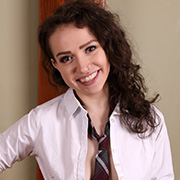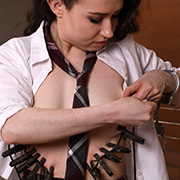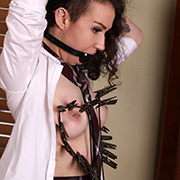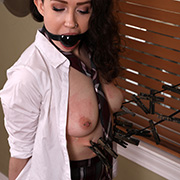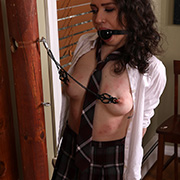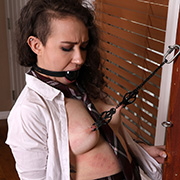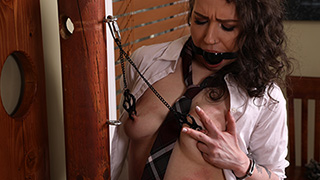 Being a cultured bondage girl Hazel often get's requests to tie herself up. What they don't usually come with is a bonus if she dares to accept certain challenges. Hazel could escape with ice to receive her normal fee or add clothespins on her body and breasts to release herself for a bonus. If that wasn't enough, she could opt to use clover clamps as well for an additional bonus. Being short on her rent this month some extra cash would certainly help. She's escaped dozens of challenges to date, how much trouble could she get her self into with this one?
Autumn vs. Her Personal Time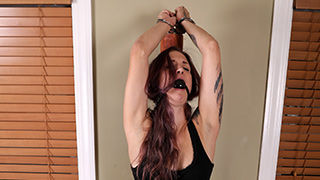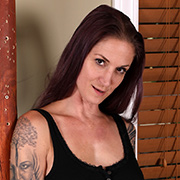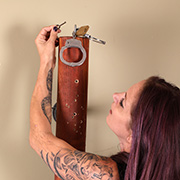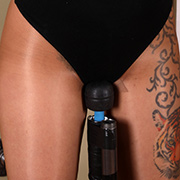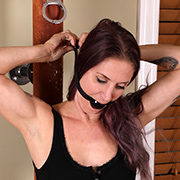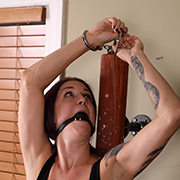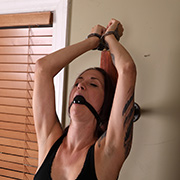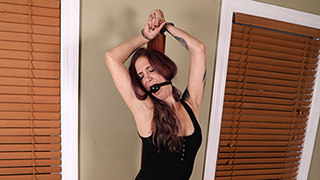 Even when not on camera Autumn can't get enough bondage. With self-bondage though, she can get exactly what she wants. With a magic wand mounted below her, she starts by cuffing her legs together. A ballgag follows right after and finishes her bind by handcuffing her wrists above her. While the scene isn't very restrictive it is effective. It's also a bind she's repeated dozens of times. That complacency gets her in trouble this time as Autumn isn't careful with the key and drops it to the floor. With the wand connected to wall power, she's got hours of buzzing entertainment to look forward to.
Joy vs. Steady Breaths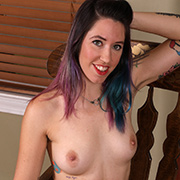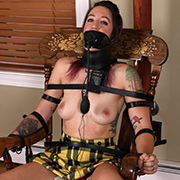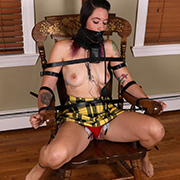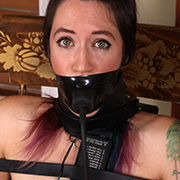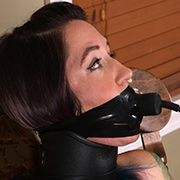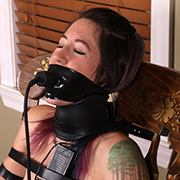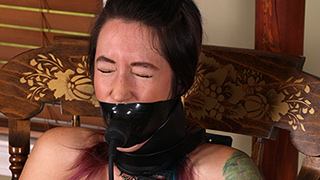 All too familiar with my tricks Joy still happily sat in the chair while belts secured her. Knowing she might get too noisy for the neighbors a pump gag is taped into her mouth. Now that's she's unable to move the real fun can begin. A TENs unit is set up and connected to her legs with the box near her mouth. Activating the microphone and cranking up the voltage Joy just needs to stay quiet to avoid getting shocked. This while trying to ignore my own distractions.
Lucy vs. The Half Roll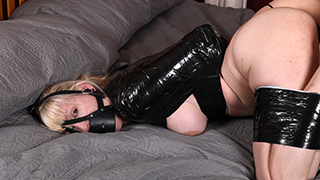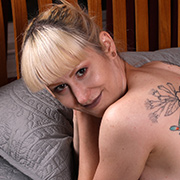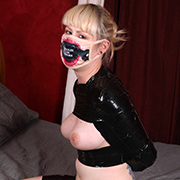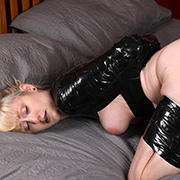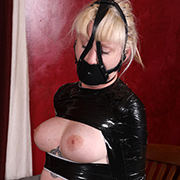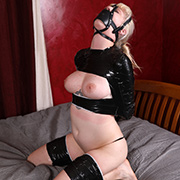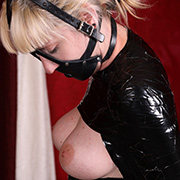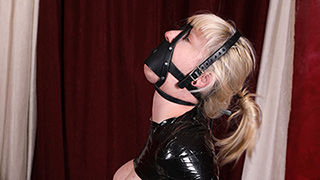 As strip after strip of duct tape was secured to Lucy she continued to doubt it would hold her. Eventually, a critical mass was hit and she realized she was stuck. Some additional wraps on her legs and Lucy was not going anywhere. After it was obvious she wasn't getting free I felt it was time to turns things up a bit. Swapping her mask out for something a bit more rugged she was ready to be freed. With her exposed breasts looking so vulnerable I wouldn't forgive myself unless I added one more thing. Besides, I'd only gone through a half roll. There was a lot more tape to go around.