Faith vs. Her Isolated Reward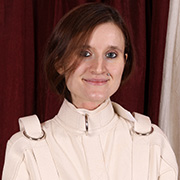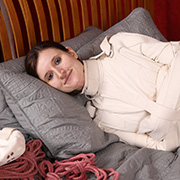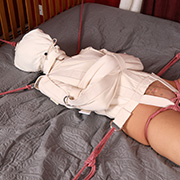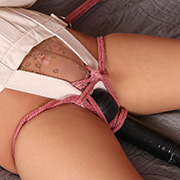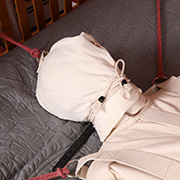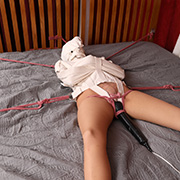 After an afternoon of torments, Faith needed a reward and some time to relax. So despite being tightly secured in a straitjacket, she's quite content on the bed. She's fully aware that our definitions of relaxing are quite a bit different and isn't surprised when a ballgag is pushed into her mouth. Rope is added to tether her tightly to the bed, further limiting her movement. Spotting the hood, Faith grunts behind her gag. She knows now it was all a bait and will likely be relaxing for far more time than she wanted. Sighing behind her gag, she knows she'll at least have the wand to pass the time and keep her squirming.
Lola vs. A Little Roleplay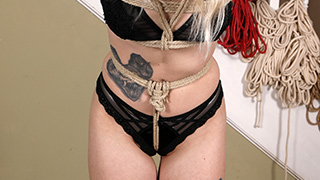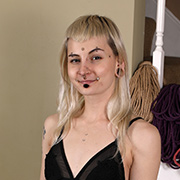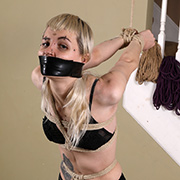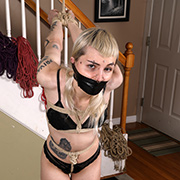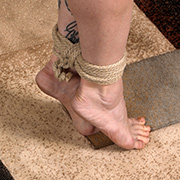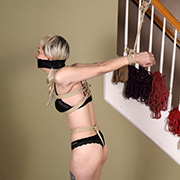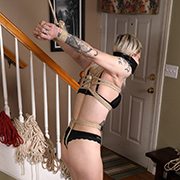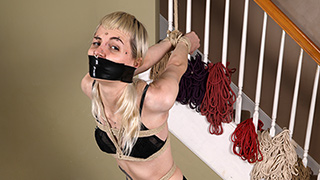 As I was tying Lola up she mentioned she wanted to try a little roleplay sometime. While she was likely fantasizing about being a naughty girl and a light spanking, I had other plans. Bound in a strappado with her mouth stuffed and taped shut, Lola was curious about where this was going. After accusing her of stealing money on the counter, the actuator connected to her strappado lifted bringing her to her toes. Struggling to keep the pressure off her arms, it's made clear she'll only get a break after she admits her crime. Lola tries her best but eventually gives in. What she doesn't know is her actual punishment is yet to come!
Bella Trix vs. Her Level Up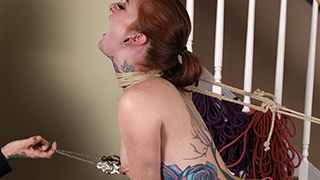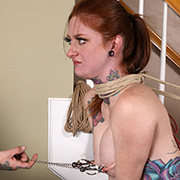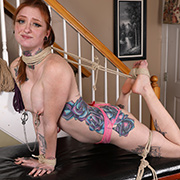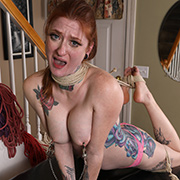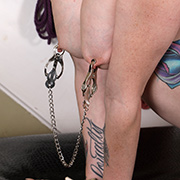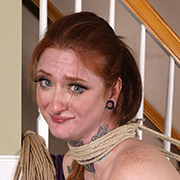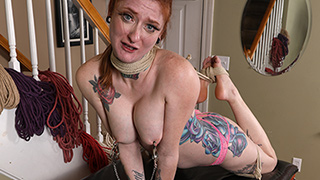 Flipping through bondage pics on her phone Bella smiles and points that the screen. She was looking to try something challenging and this would do it. Before she had a chance to change her mind, Bella is stripped down and tied to the top of the cage. Pulled into an arch, her neck rope is tied to her feet forcing her to maintain the difficult position. As the seconds tick by I can see she already wants out. She's reminded that it's only a challenge if she's actually challenged. Realizing she's in no position to argue, she soldiers on. You know it's a good predicament when she says nipple clamps were the easy part.
Bella Ink vs. Her Tangled Web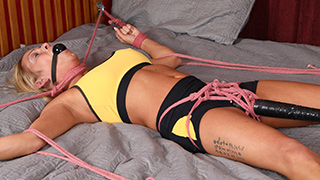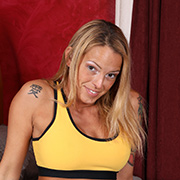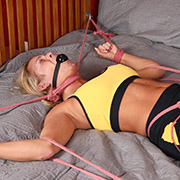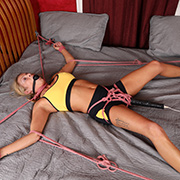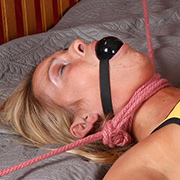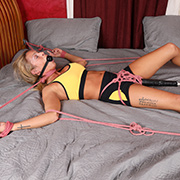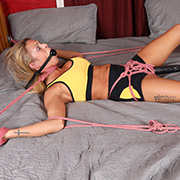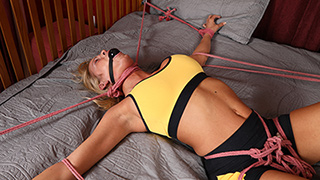 While the magic wand is usually effective for most women, it is a sliding scale. For Bella, that scale starts at 11 with even a few minutes driving her insane. It would be a shame if someone tied her in such a way that anytime she struggles it pulls on her neck ropes. Everything from her arms to her feet is set up to work against her as the wand does its job of bringing her to orgasm over and over. As Bella is so sensitive, her willpower to keep her limbs in check only goes so far. It's only a matter of time before her leg or arms pull in response to her overwhelming sensations and start the cycle over again.
Sage vs. Her Hanging Isolation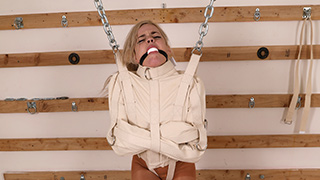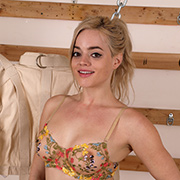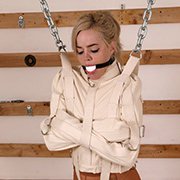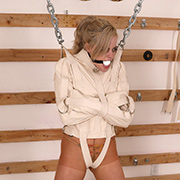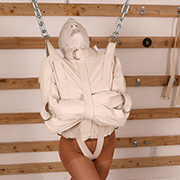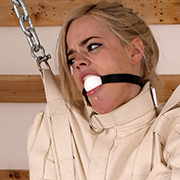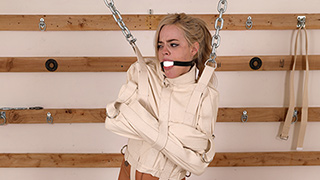 Having escaped from a cheap Amazon straitjacket recently, Sage was confident she can escape any jacket. Since first-hand experience is always best, I didn't argue with her. I just asked to see her skills in action and Sage was happy to oblige. As the multitude of straps tighten one by one, her face couldn't hide her worry. Once the gag was strapped in, she knew she was in for the long haul. Chains even keep her tethered and on her toes. To finally seal her fate, a canvas hood is laced on her head which really gets her struggling. We'll leave her in there for a few hours; just to give Sage plenty of time to get free.