Viorica vs. The Deck Bolts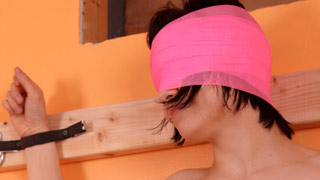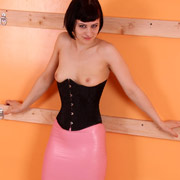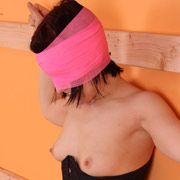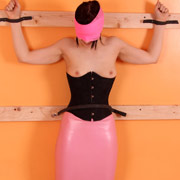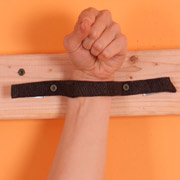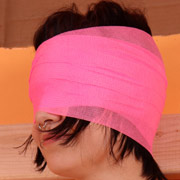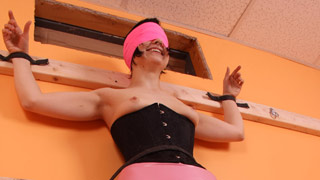 Viorica loves to escape so every once in awhile I have to go over the top. A few spare 2x4's, pipe strapping, and 3.5" (9cm) deck bolts was all it took. Initially she thought she could slip out until the first bolts went in. Soon both wrists, legs and even her waist were bolted in place. Right away I can't help myself and tickle her exposed sides. Viorica thrashes against the straps without so much as a creak. Some vetwrap makes a nice blindfold and the crop comes out next. Watching her squirm with anticipation and nervous giggles makes this update priceless.

JEM vs. The Catsuit Hogtie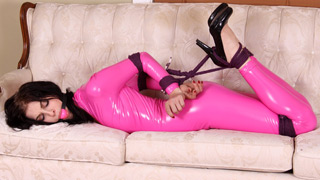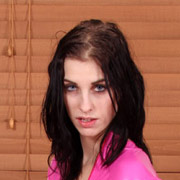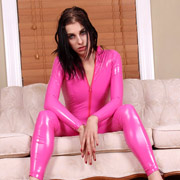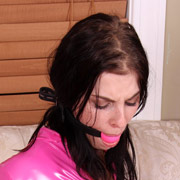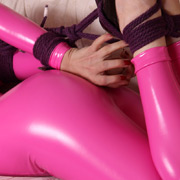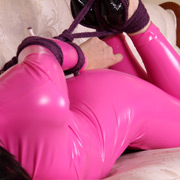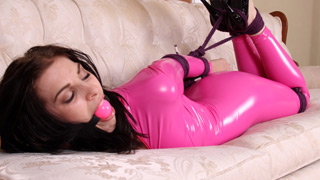 Handcuffs and some chain got the job started easy enough. JEM struggled but there is no reprieve for our damsel in the cards. I felt she needed more so with a quick ball gag application to silence more protests I went to work on her hogtie. Elbows first; nice and tight followed by JEM's wrists. It's only then is her handcuffs released. Her knees are next before releasing the chains. In seconds she's on her stomach left in a tight hogtie. What can be hotter than her tight body writhing in ropes and pink catsuit?

Kobe Lee vs. The Frustration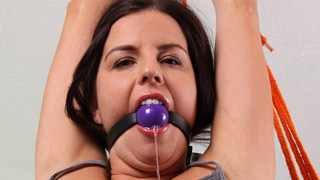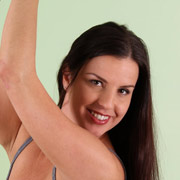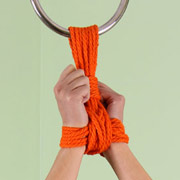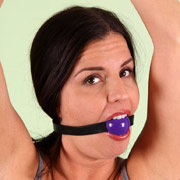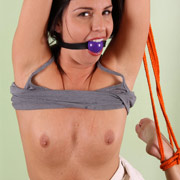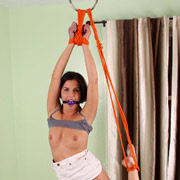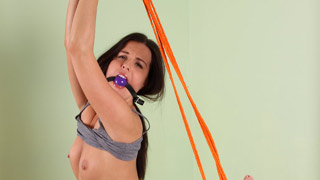 Things start simple enough with Kobe in the center of the room, wrists hung from a suspension ring. It's not long before I gag her and leave the Hitachi near her pussy. Between the low vibrations and unable to make firm contact with the vibe her lust continues to build. After tying one of her legs up leaving her on one foot I decide to help her out and her out. Just as she thinks an orgasm is within reach I pull the vibe away leaving her drooling in her gag. Kobe's frustration has peaked and I wonder, how long can I keep her like this?

Amanda vs. The Chain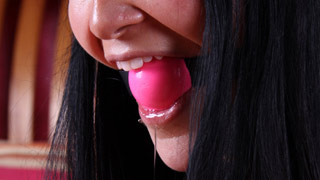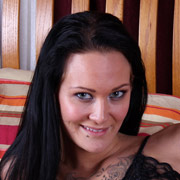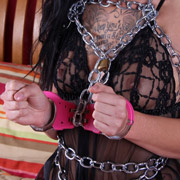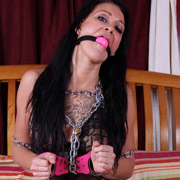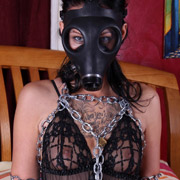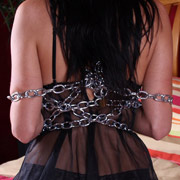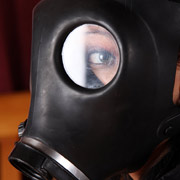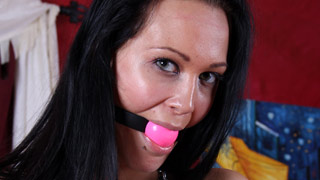 To Amanda's own surprise the chains only took a minute to apply. Just hard steel chain, padlocks, and pink handcuffs. Before she can protest, a matching pink ballgag leaves her truly speechless. Amanda tries to struggle, feigning distress to hide her exhilaration. The chain is unrelenting leaving her breasts heaving through her see-through nightgown. As sure as the heavy chain wrapped around her body, she is never getting free without the keys in my pocket.

Sarah vs. The Peeps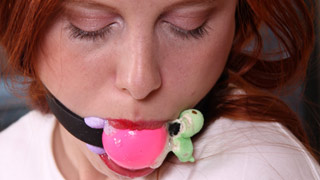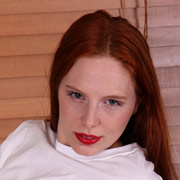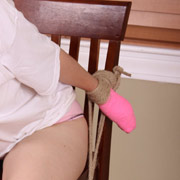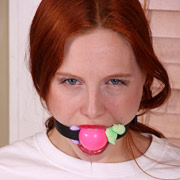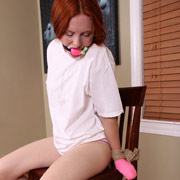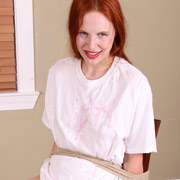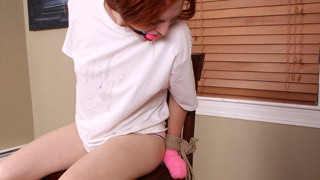 Sarah loathes peeps and I have to admit, they are vile little candies. It's not until I have her tied to a chair that I reveal my evil plan. Stuffing both her cheeks with the fluorescent colored peeps, I fill the rest of her mouth with a bright pink ball gag. The white shirt I had her wear starts to become apparent as multi-colored drool makes its way out of her mouth. Once I find out how ticklish she is, the drool really starts to fly!