Lucy vs. The Half Roll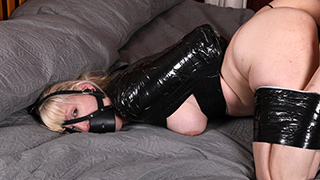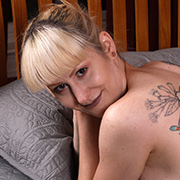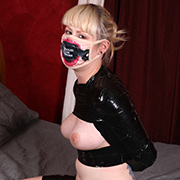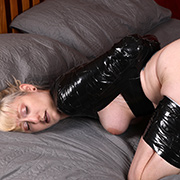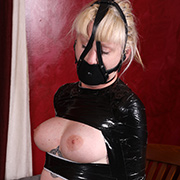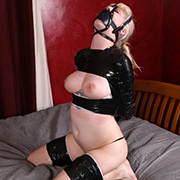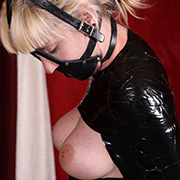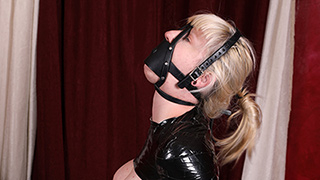 As strip after strip of duct tape was secured to Lucy she continued to doubt it would hold her. Eventually, a critical mass was hit and she realized she was stuck. Some additional wraps on her legs and Lucy was not going anywhere. After it was obvious she wasn't getting free I felt it was time to turns things up a bit. Swapping her mask out for something a bit more rugged she was ready to be freed. With her exposed breasts looking so vulnerable I wouldn't forgive myself unless I added one more thing. Besides, I'd only gone through a half roll. There was a lot more tape to go around.

Lola vs. Alexa's AI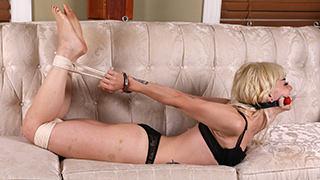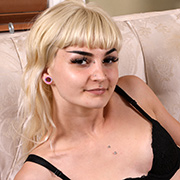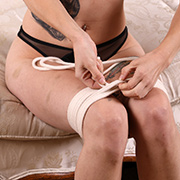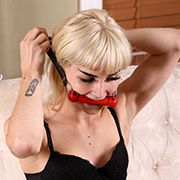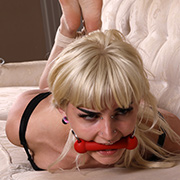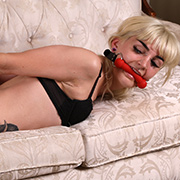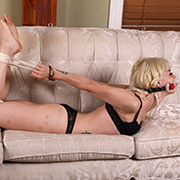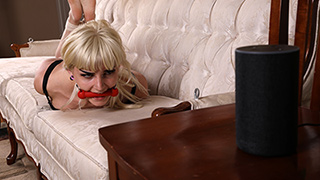 When I told Lola I'd written a mistress program for Alexa she couldn't wait to try it. Despite the lack of testing Lola wanted to try it anyway. The limited AI is set up to pick from a wide range of self-bondage ties and situations. Its actual intelligence is knowing what ties are compatible with each other. Alexa has control over an electromagnet which will hold Lola's key to freedom. Once she activates Alexa's program she follows each step without question. Eventually, she is hogtied, gagged, and waiting for the countdown to start. There's only one problem, with the gag in her mouth Alexa cannot understand Lola. A battle of the insistent AI and the unintelligible sub now wages on with both sides unable to relent. Alexa by its program and Lola helpless in her hogtie. Maybe with more testing, Alexa would know not to wait for commands once a sub is gagged. Lesson learned for next time!

Sage vs. The Vinyl Touch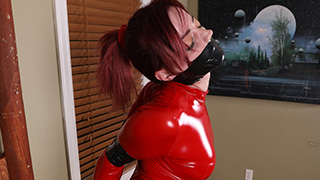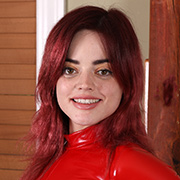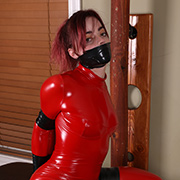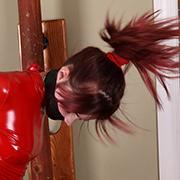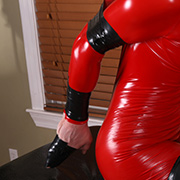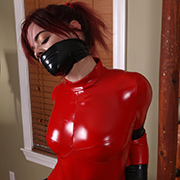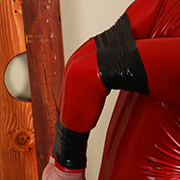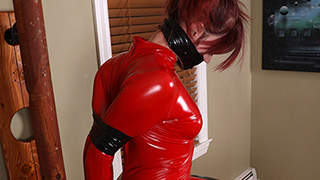 There is something extremely sexy with vinyl on vinyl bondage. When done right just a little bit of tape goes a long way to leave a girl completely helpless. With just a couple bands around her wrists and elbows she has no use of her arms. Another band around her mouth leaves her speechless. A couple more around her legs and she's trapped on the high platform. Last, a few wraps around her fingers just to be 100% certain she has no hope of escaping.

Jane vs. Electron Fun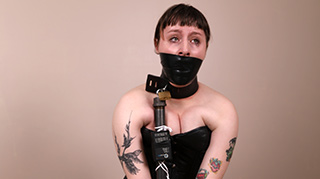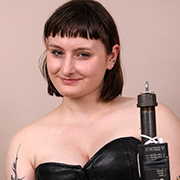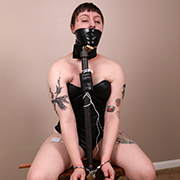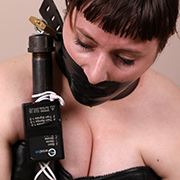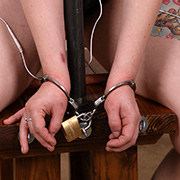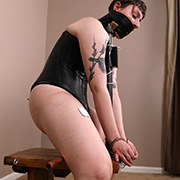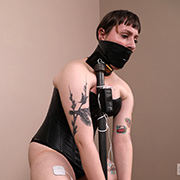 While I'm certain that Jane would have been fine with being tied up with a vibrating wand all day she needed a little variety. I felt she needed something to keep her on her toes. A copper bar under her butt should have the desired effect. She's a tough girl so it took setting the power to 70% to get her moving. After some endurance trials, I eventually left it on random. Every few seconds Jane is compelled to try to avoid the copper bar. If only her handcuffs and collar weren't holding her down.

Emily vs. The Job Offer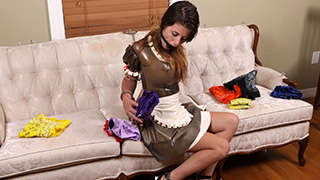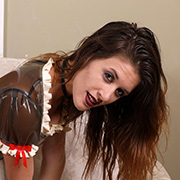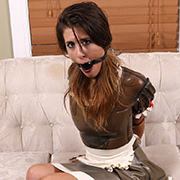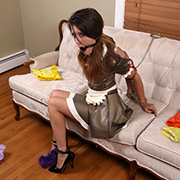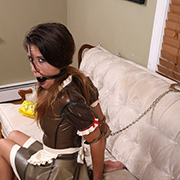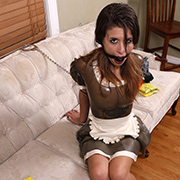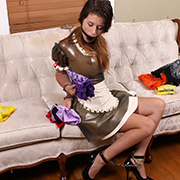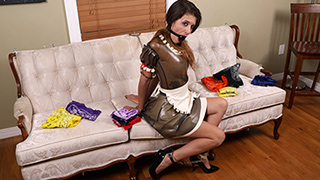 Keeping a house clean when you're busy tying up pretty girls can be bothersome. Since it has to be done hiring some help seemed the best open. Given the mounds of bondage equipment I needed someone comfortable with the space but could also look natural in it. Emily seemed a bit tenuous about the job but warmed up to her latex outfit. Putting cuffs on her elbows and wrists I knew she would be perfect for the job. The trouble was I don't think she feels the same way. Nevertheless, with her cuffed to the couch I'll have plenty of time to convince her to take the job.