Lilah vs. Her Own Breath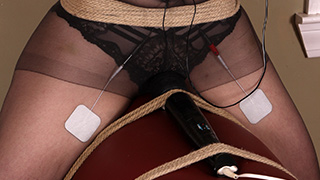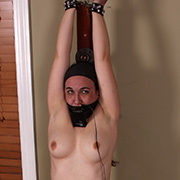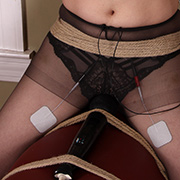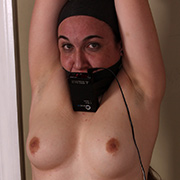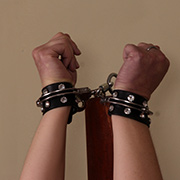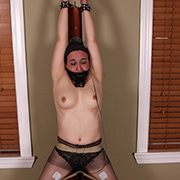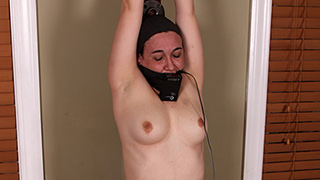 Straddling a padded horse Lilah knew her comfort was only an illusion. Even with a vibrator tied between her legs she knew it was not there for her benefit. Noticing the setting on the TENS she wished her gag was far more effective. Nothing in her rigging was by accident, however. As Lilah watched the sound activated TENS taped in front her mouth she knew it was time to be quiet. Quiet as a mouth as the TENS would activate if she even breathed too hard. Even without the magicwand, it was obvious she was struggling with her predicament. I'm sure she'll figure it out when the time comes.

Summer vs. Stocks and Boots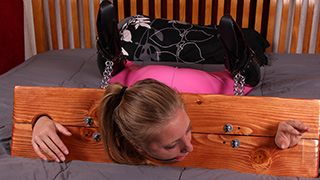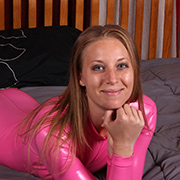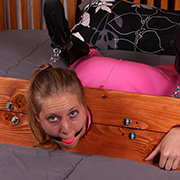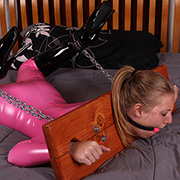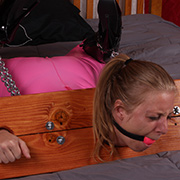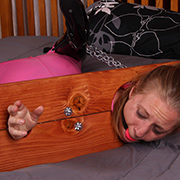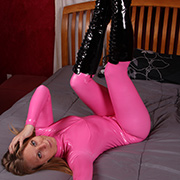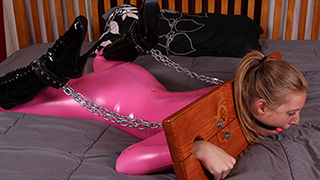 Summer wasn't under any illusion that she would be getting free anytime soon. Looking pretty in her catsuit already a few accessories will bring her over the top. Wooden stocks, ballet boots, chains, and a matching ball gag. Just the basics really. With just a handful of items, you wouldn't think Summer would complain so much. Something about not being able to move at all. She doesn't give up despite the long odds against her escape.

Athena vs. The Forced Experiment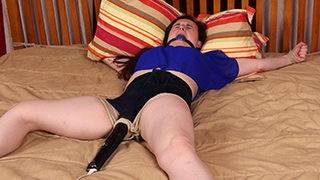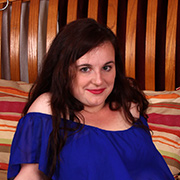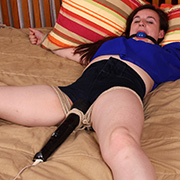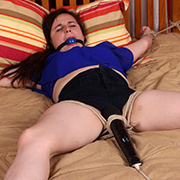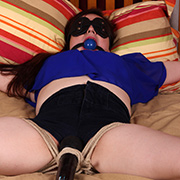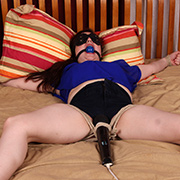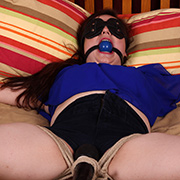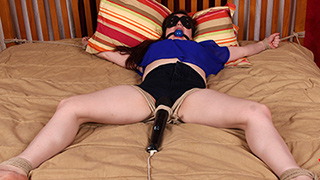 When proposing the idea of this experiment I got as far as orgasm before Athena was all in. Minutes later she's tied down to a bed in a tight spreadeagle. Of course, a magic wand securely tied in place as well. With her jeans acting as a buffer, it takes a while for Athena to get warmed up. Still, the end result is not that surprising. Even with obstacles the wand is relentless and won't stop until she cums.

Rachel vs. Counting Seconds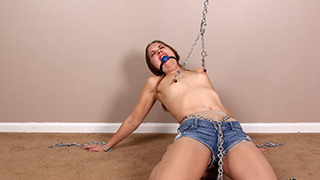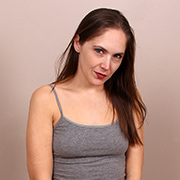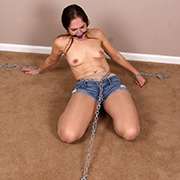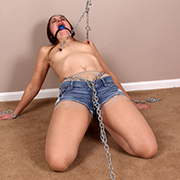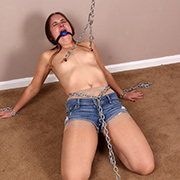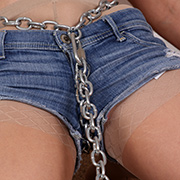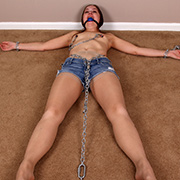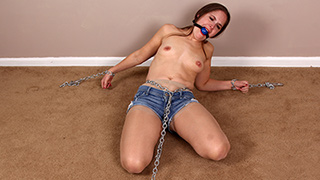 Counting the minutes as I wait for Rachel to arrive it occurs to me that this is a learning opportunity. As she walks through the door 9 minutes late she offers no apology, implying it's a trivial amount of time. Leading her upstairs a few chains short work of her freedom but Rachel was expecting bondage. What she didn't anticipate was the nipple clamps tethered to the ceiling above. The chain is short enough that she much arch her back to keep the pressure off; exhaustion setting in quickly. It's then I let her know that her release will come in 9 minutes. As it's such a trivial amount of time, this should be a piece of cake for her. If I didn't know better though, I'd say she was counting the seconds.

Raven vs. Her Floating Wrap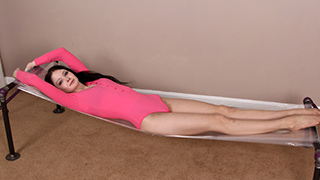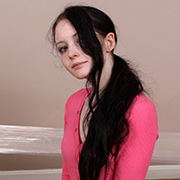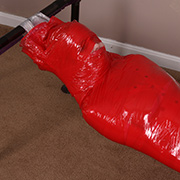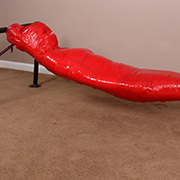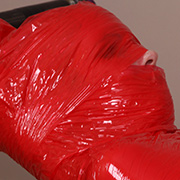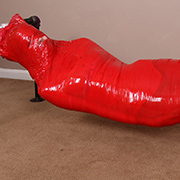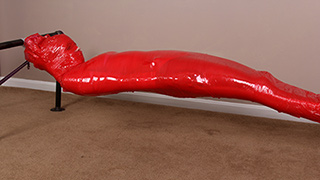 Floating on a bed of plastic wrap Raven awaits her fate. Starting at her feet the roll of red plastic is slowly worked up her legs. Bit by bit her body is not only mummified, but wrapped around her plastic hammock. Panic fills her face for a moment and the wrapping continues to secure her head as well. Only her nose is left exposed. If struggling was difficult with a normal mummification, it's a whole new game now as every movement seems to work against her. When she decides to get cute and pokes a fingernail through the plastic I leave her to escape completely. A task she wholly underestimated it's difficulty.