Summer vs. A Single Rope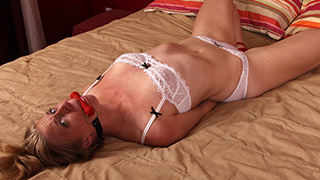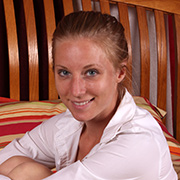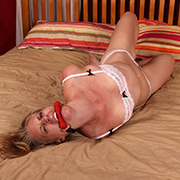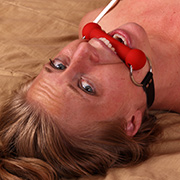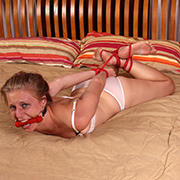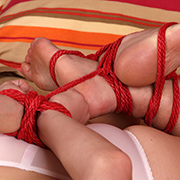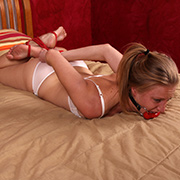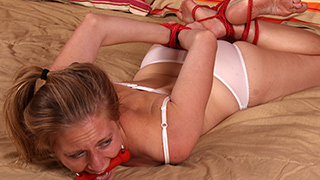 When I started to tie Summer up I had big plans of using lots of rope to make her nearly immobile. As it turns out it only takes one carefully knotted rope. With her legs crossed and the soles of her feet cinched mobility drops to almost zero. Even rolling over becomes impossible. A fact that Summer soon realized in her first few minutes of struggling. Seeing the pile of rope waiting for her she knew if she was ever going to get free her chances were much better with only one. As it turns out, one is more than enough.

Naomi vs. A Steady Reminder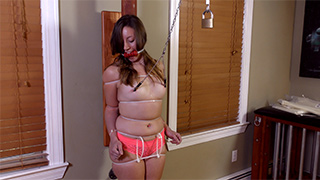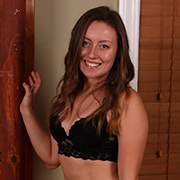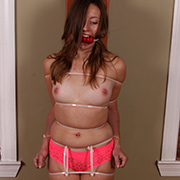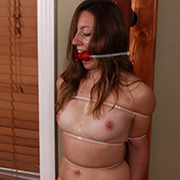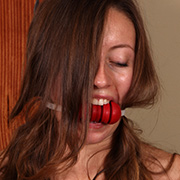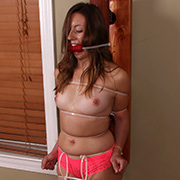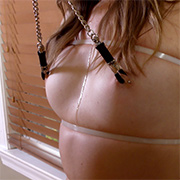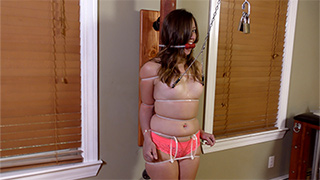 With a ziptie keeping her mouth gagged and head securely to the post Naomi's vision was a bit limited. Still, her source of discomfort was clear as day in front of her as two weights swung from a chain. The other end tethered to her nipple clamps. Every struggle or comfort adjustment manages to pull on her aching nipples; a constant reminder of how helpless she is. Of course, the zipties keeping her immobile are not a bed of roses so staying still isn't an option. I'm sure that Naomi will figure something out eventually.

Gmoras vs. Some Playtime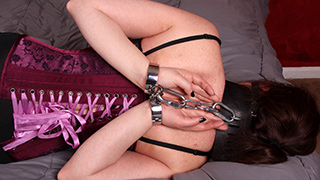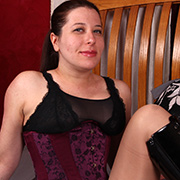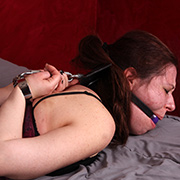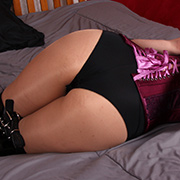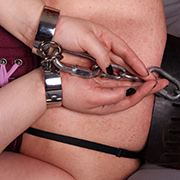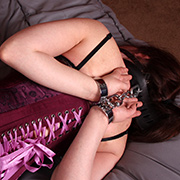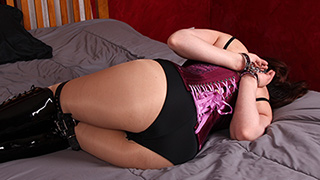 Where most people wouldn't mind a nice nap in the afternoon to relax Gmoras prefers tight bondage. With her flexibility, a reverse prayer is an obvious choice to start her out with. Belts are cinched around her legs to keep her from going far. With a gag to finish up her bondage her playtime begins, much to her delight. Since Gmoras has been such a good girl I'm sure she'll be ecstatic when she finds out her playtime is extended a couple of hours. Don't tell her though, it's a surprise!

Maggie vs. Kaecie's Toys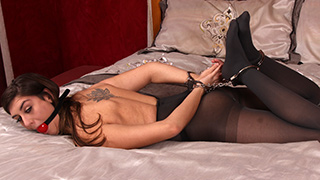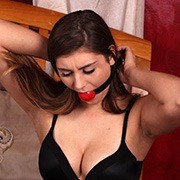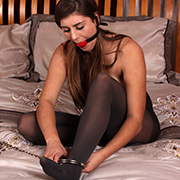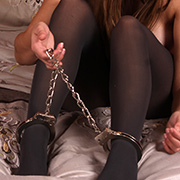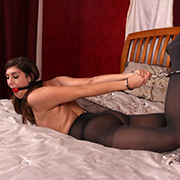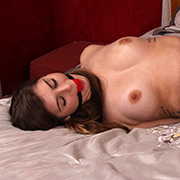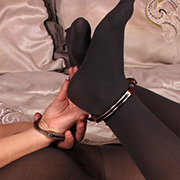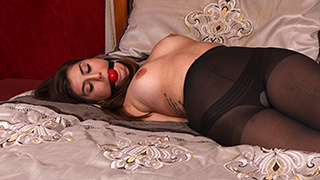 Looking for her hair brush Maggie finds it in her roommate's room but not before her foot finds her bag of toys. Looking through the bag she starts to figure out what her roomie is doing with the door locked. Curious what could be so entertaining she used the pictures in the magazines to put herself into a hogtie. Struggling and giggling behind her gag Maggie starts to see how her roommate enjoys being tied up. Still, after a few more minutes she decides it's time to get free and goes for the keys. In her eagerness, they go flying off the bed stripping away all fun she was having. Her luck really turns sour when her roommate shows up and she doesn't sound happy.

Raven vs. Her Stock Ball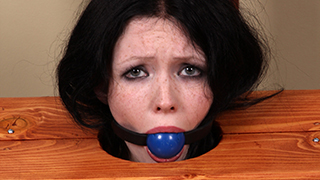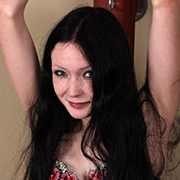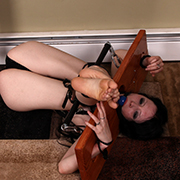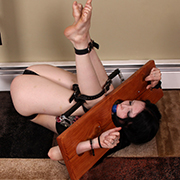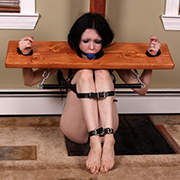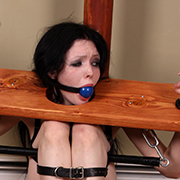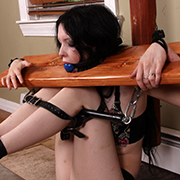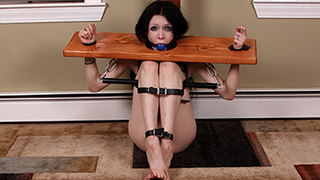 Locking Raven in stocks wasn't enough; far too comfortable. Putting a spreader bar behind her knees and attaching it to her stocks does the trick. She's well aware of her situation immediately, knowing that if she falls over, she's not getting back up.