Holle vs. Artistic Inspiration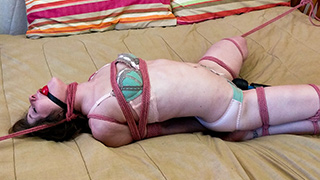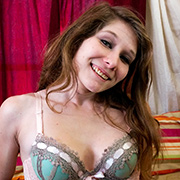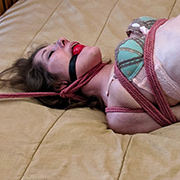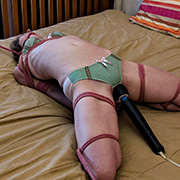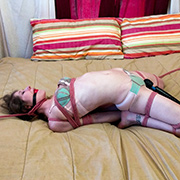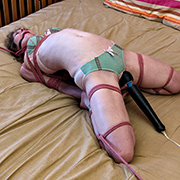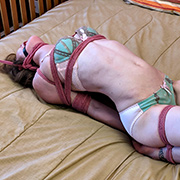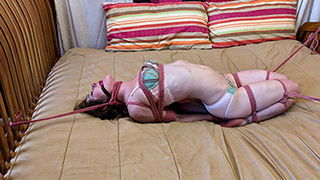 As someone who loves predicament bondage I can't help but love the art from Rook-07. So when I saw his drawing for which this week's update is based I couldn't help but recreate it. Holle was a perfect candidate and couldn't wait to attempt the difficult position. Between the neck rope and her arms tied behind her just keeping the position will be difficult. If she wants a coveted orgasm however, she'll need to arch her back and hold her breath for a while. Will she wear herself out or reach her much needed climax, only time will tell.
You can see the original drawing here (and give him a follow!).

Hannah vs. Cause and Effect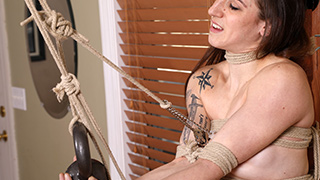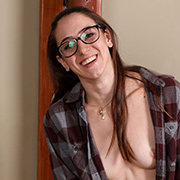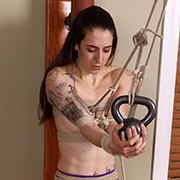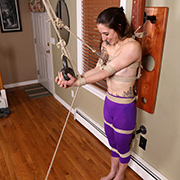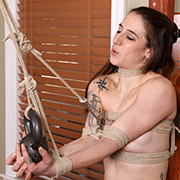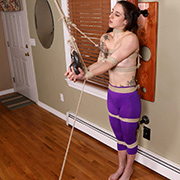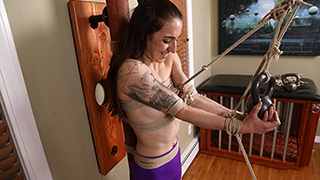 Whenever Hannah comes around it's a game of brinksmanship to see what her limits are. Nothing tests this more than a challenging predicament. She starts tied to a pole with her arms tied together in front. A nervous smile crosses her face as she starts to piece together what's about to happen. Nipple clamps fade the smile quickly as they are tied to her arms in front. A 50 pound weight keeps her from lifting them up to keep pressure off her clamps. This alone would make for a challenging time, but I have a special surprise for Hannah. A 10 pound weight is placed in her hands and tied to her nipple clamp rope. The effect is immediate and the consequences are clear.

Kim vs. Her Zipped Nap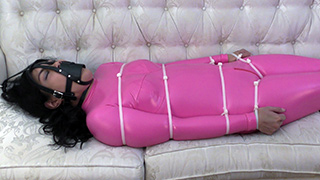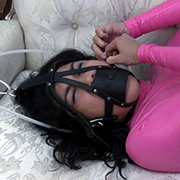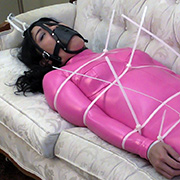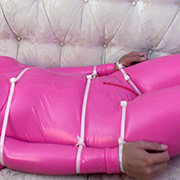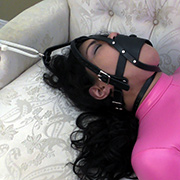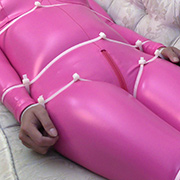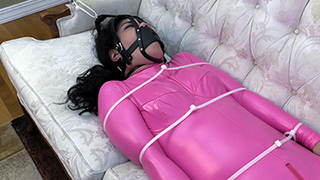 Kim had been cranky all day and just needed a nap to reset. Getting her to do it was another matter so creative solutions were needed. Once she had the gag secured and zipties in place it was just a matter of laying her down on the couch. That and a few more zipties to ensure she couldn't get back up. Sure, she struggles for a while to get free but eventually, she gets bored and let's sleep take her. The real question is should I let her go before she wakes back up or keep her secure to make sure she's in a good mood.

Stasha vs. A Touch of Orange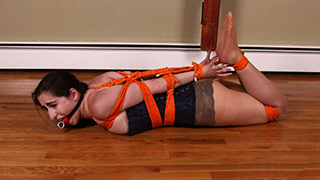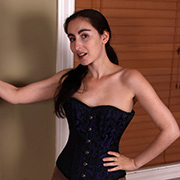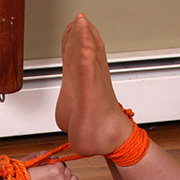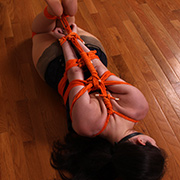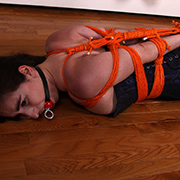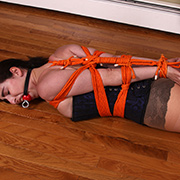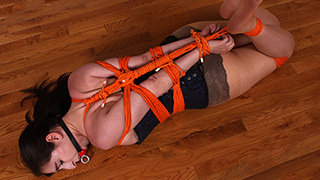 Sometimes simple is best. A few ropes, a corset, some pantyhose, and Stasha hogtied on the floor. While simple on the surface for poor Stasha it's a perfect storm. A not too distant bell waits to be rung to call for her release but try as she might, she can't move an inch. The corset and ropes are doing their job all too well. All the better for us as we can enjoy her try for as long as it takes. I'm sure eventually she'll make it, they all eventually get desperate enough.

Rachel vs. Her Loose Footing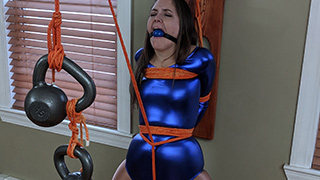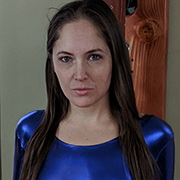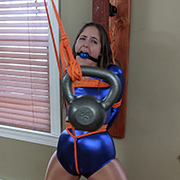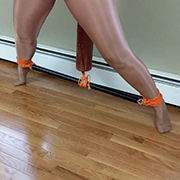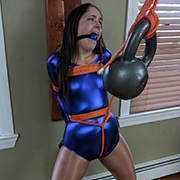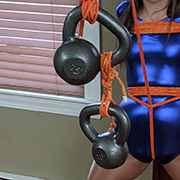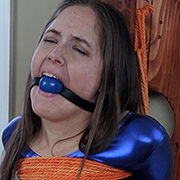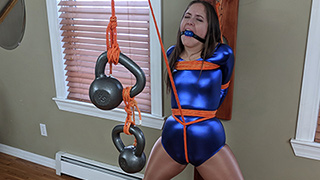 Whenever Rachel comes by for a visit I can't help but pull out the special list. The list that most girls are not tough enough to endure. Above all I can't resist any opportunity to put a girl in a devious predicament. Rachel starts out tightly tied to a wooden pole with pantyhose and a spreader bar. She doesn't know it yet, but once the weighted crotchrope comes into play her days of easy footing will be over. Before long she's up on her toes struggling to keep balance while her feet slide easily on the hardwood floors. It only takes minutes before Rachel's legs start to shake but not to worry, the ropes will hold her up.