Autumn vs. Her Wakeup Text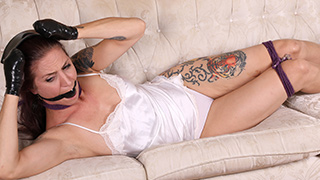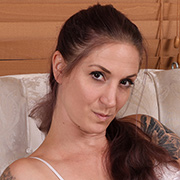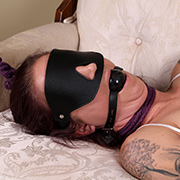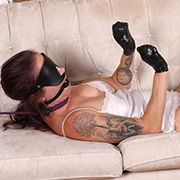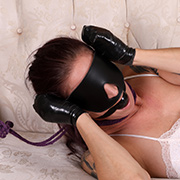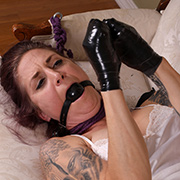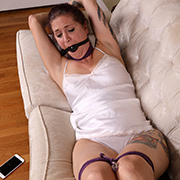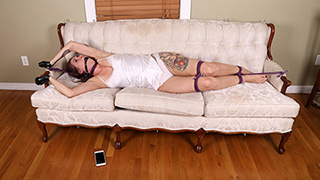 After hours of bondage fun, Autumn needed a long nap. Asleep on the couch I couldn't help but leave her with a surprise. I start by taping her hands followed by a gag and blindfold. To give her a real challenge her neck and legs are tied down. After an hour I sent her a few texts to wake her up. Slowly Autumn comes to and finds that even though her arms are free, with her hands useless, getting free is going to be near impossible. The goods news it will be several hours before I return so she'll have plenty of time to try.

Lucy vs. Her White Whale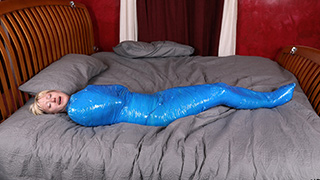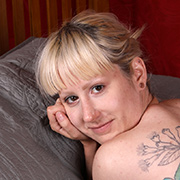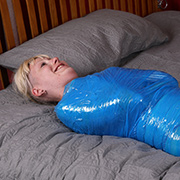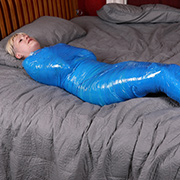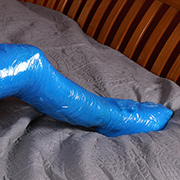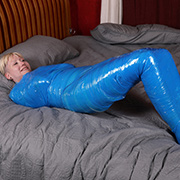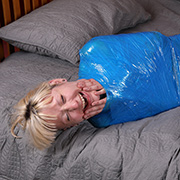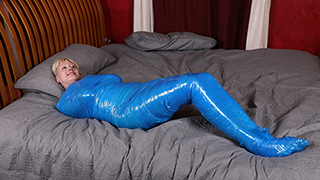 For over a year Lucy has been trying to build up the courage to be mummified. The mere thought of it sent her heart racing in a panic until today. With her heart racing, she wants to give it a shot before changing her mind. The blue pallet wrap goes on quickly and secures her arms against her chest. Focusing on breathing the rest of her body is wrapped until she is completely immobile. Exhilarated and terrified at the same time Lucy tries her best to escape. For being such a good sport I toss her some safety scissors to see if she can get free.

Bella vs. Her Coerced Orgasms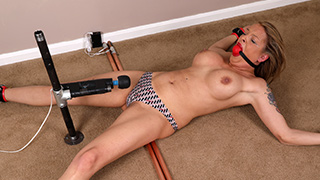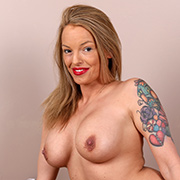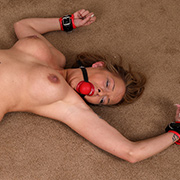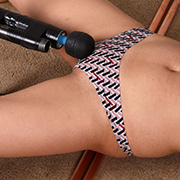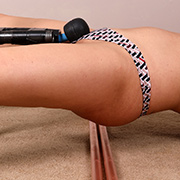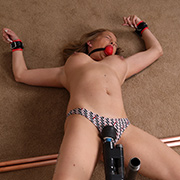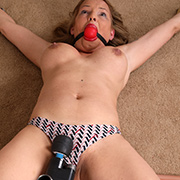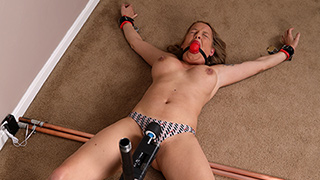 For this week's update, Bella is back to try out a special predicament just for her. Even on low a magic wand easily can force multiple orgasms from her with ease. To spice things up she's secured into a spreadeagle with copper poles under her. With the electricity turned up Bella couldn't help but push her pussy hard against the wand above her. In her awkward position, even a few seconds causes her muscles to shake with exertion. After a few warm-up shocks, Bella was in for the real test. Would she be able to hold herself up long enough to orgasm and avoid the energized poles under her? I make sure to subject her to multiple tests just to be sure.

Joy vs. Her Misinformation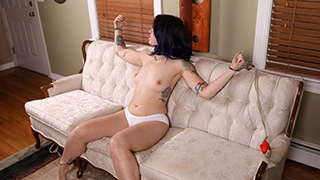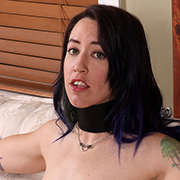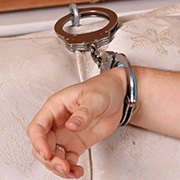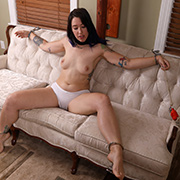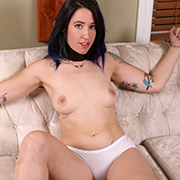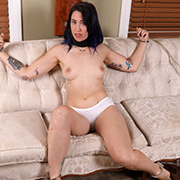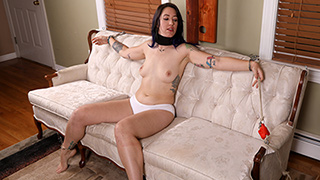 While Joy has some toys of her own she really loves playing with her roommates. While her cuffs are from a gag gift store, Joy much prefers hardened steel around her wrists. Another toy of envy is a 3D printed ice release. Told that it was only a prototype that lasted 10-15 minutes Joy couldn't resist. Knowing her roommate would be home within the hour he quickly cuffed herself to the couch and playfully struggled while waiting for the ice to melt. After 15 minutes had passed it was clear it would take much longer to melt. Only then did Joy release she'd been set up and would be completely helpless to whatever her roommate decided to do to her.

Lola vs. Her Rope Dare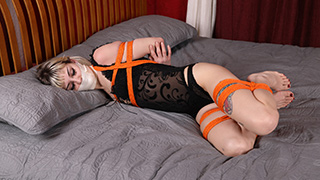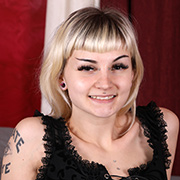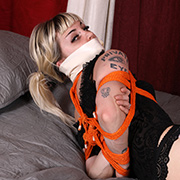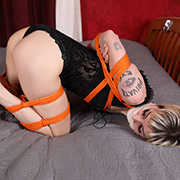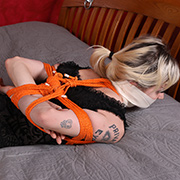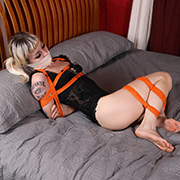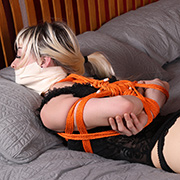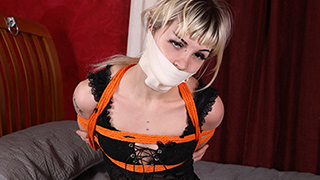 Chatting with Lola she mentioned she played tie-up games with a friend of hers. Due to her tiny body, she was able to squirm out of everything she is put into but she still finds it fun. I suggested letting me have a shot and fifteen minutes later Lola found herself tied up on my bed. The terms of the dare were never really discussed, but I took them to mean she stayed tied until she got herself free. As the minutes ticked by I could see that Lola wasn't in agreement and wanted some help. Nevertheless, I'm sure she'll figure a way out eventually.