Chloe vs. Her Bedtime Routine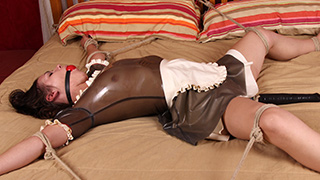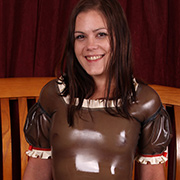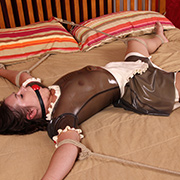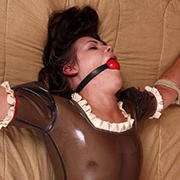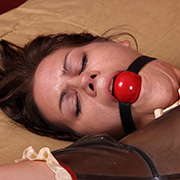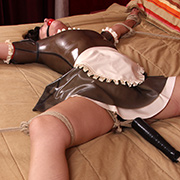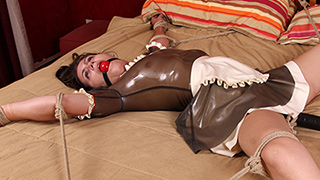 After a long day of cleaning and putting away toys a rubbermaid needs her rest. So as part of her routine, she is tied to her bed in a tight spreadeagle. Once gagged she's offered a special treat for hard work in the form of a magicwand between her legs. The ropes hold her tight as orgasm after orgasm washes over her. Thoroughly exhausted after nearly a dozen climaxes it's eventually turned off so she can get some sleep. Chloe seems content until the lights go off and she realizes it will be a long 8 hours before she's free again.

Summer vs. Her Crotchrope Tether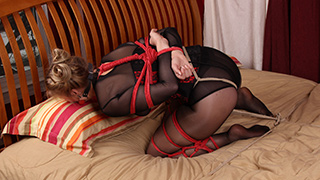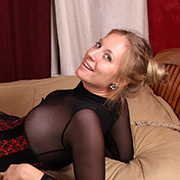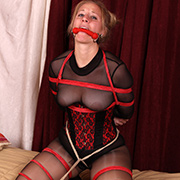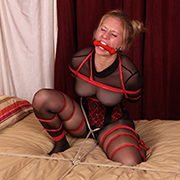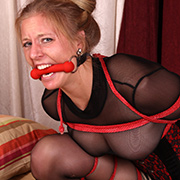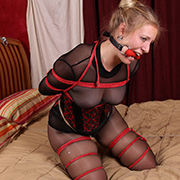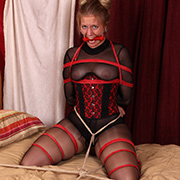 Red rope encircles Summers body and highlighted by her sheer black pantyhose and leotard. A red bit gag would normally be the final touch but I have a special treat for her today. Since there is no plan to release her anytime soon it's only fair to keep her entertained. The rope is cinched tight to the bed leaving a center knot. Perfect for anchoring a crotchrope. With just enough slack to tease her, Summer tries her best to escape but is only rewarded with sharp yanks of her crotchrope. I'm certain it will be plenty to keep her entertained for a few hours.

Bella vs. An Immobile Afternoon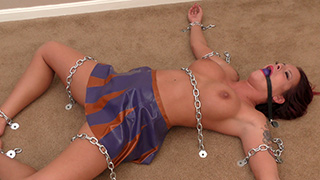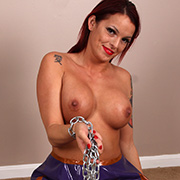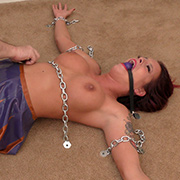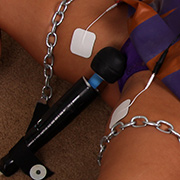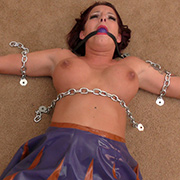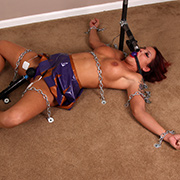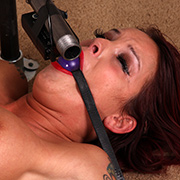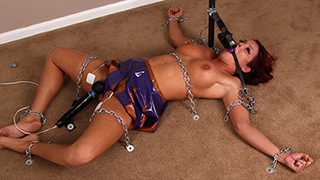 Bolted to the floor with chains Bella is about as vulnerable as she could get. Even her ballgag is tightly screwed into the floor ensuring an extra tight fit. In the first part, she is just getting warmed up, struggling to escape or lack thereof. To ensure she's giving a best effort a bit of tickling is a sure fire way to gain a reaction. The chains prove too much however and she can only lie still and endure. Her long afternoon is only getting started as vibrators and her favorite TENS unit will be keeping her company in part two.

Faith vs. The Forced Experiment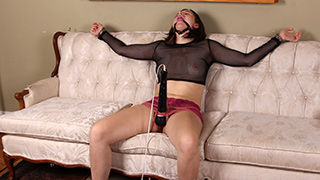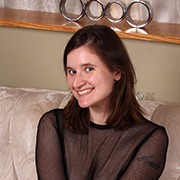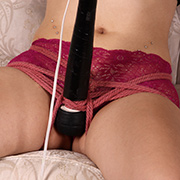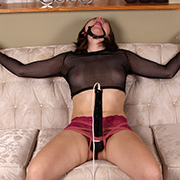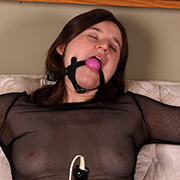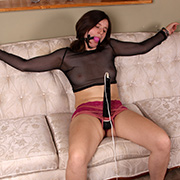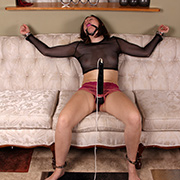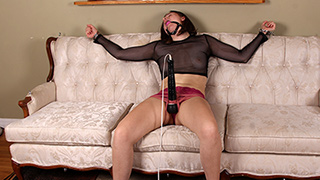 Data, data, data. You can never have enough when conducting science. Faith is our newest test subject who has never been subject to what a magicwand can do. Without a second thought, she's eager to get started. As with all our forced orgasm experiments she's given time intervals to try and resist having an orgasm. As dozens have discovered the task is mind numbingly difficult if successful. To encourage a best effort Faith knows the handcuffs won't be released for failure. So while an orgasm would grant momentary pleasure, she's still prey to whatever further experiments I decide to run on her. A difficult position indeed.

Lucy vs Her Desperation Bet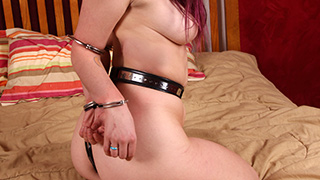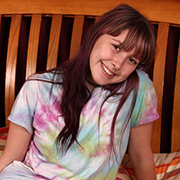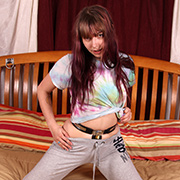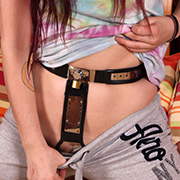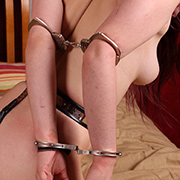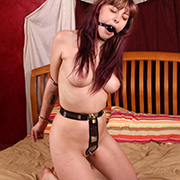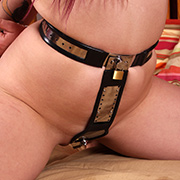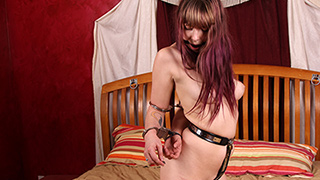 It only took a week into her two week sentence before Lucy was at my door. Despite her practically begging me to keep the keys from her I let her in. No amount of pleading would have me giving up those keys early. If anything I wanted to extend her time. I could tell she was getting frustrated so I offered a challenge. If she could escape a pair of handcuffs, with the key, I'd open the belt. In her desperation Lucy readily accepts without asking details. So when I put her in hinged handcuffs and elbow cuffs she knows she's in trouble. We both know she's not getting free without help but only one of us has accepted this fact. There's no way to know for sure chances are good she'll be spending a least a month in her belt. Maybe I'll charge her an extra week to let her out of the cuffs?