Kaecie vs. Her Bondage Anatomy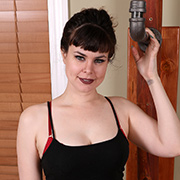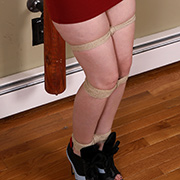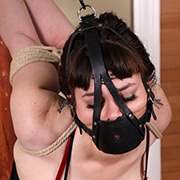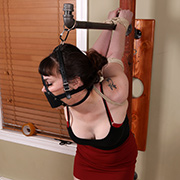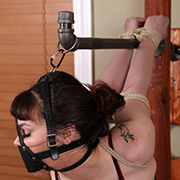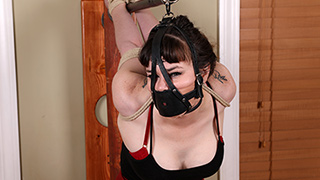 With predicament bondage, the devil is often in the detail. The key to this scene is that Kaecie is under the illusion she can escape. Believing that freedom will come early, especially when under a lot of strain, is quite tempting. She starts by trying to twist the pole from the wall, but finds it unyielding. Next she tries to slide the ring off, but the metal end cap thwarts her efforts. With her legs bound tightly together and arms held high, the strain starts to get to her quickly. In desperation she tries to plead for release, but her tape gag keeps her nice and quiet.

Hannah vs. Her Favorite Things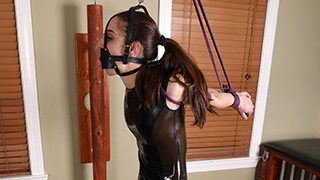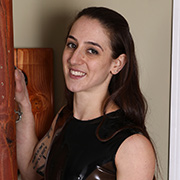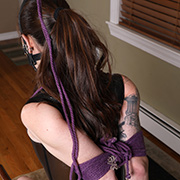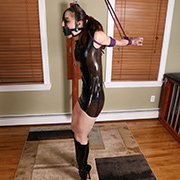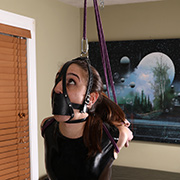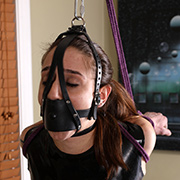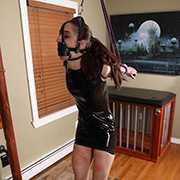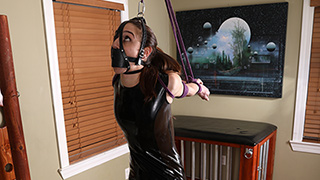 Individually, there is almost no aspect of bondage Hannah doesn't love. Putting them together in a recipe she can't resist takes a bit of work, but is well worth the effort. A strappado predicament is always a good base with ballet boots to keep her on her toes, literally. Of course, latex is always a treat which any girl will love. The icing on the cake are the hard cane strokes applied while under duress. Each stroke brings her closer to orgasm as she struggles to keep her balance. The gag hides her face, but I can assure you there is a smile buried in there.

Raven vs. Her Pretzel Situation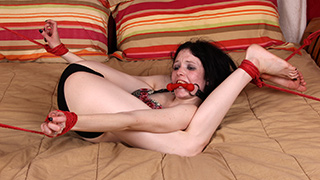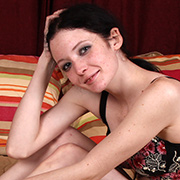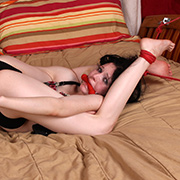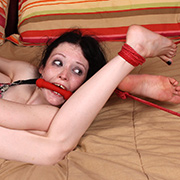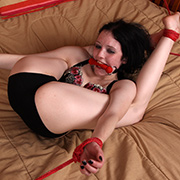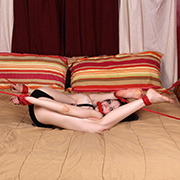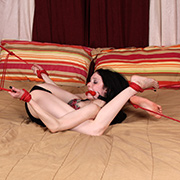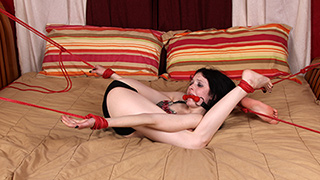 With someone as bendy as Raven, one can't help but exploit her flexibility. While she tries to be nonchalant and claims she can stay awkwardly bound all day, only time will tell. Pulling helplessly against her ropes, the inability to come free from her position causes more strain than she had anticipated. Grunting and struggling with muscle fatigue, Raven tries to keep calm. The addition of a sound-activated TENs certainly doesn't help her situation, as every sound causes a shock to course across her bound legs. Her predicament only gets worse as time passes. Luckily for Raven, she'll be there all day.

SB Challenge: Peach's Attempt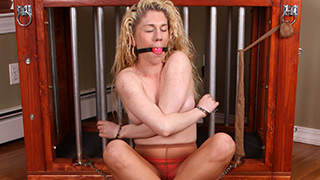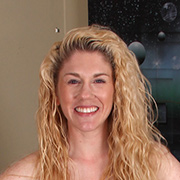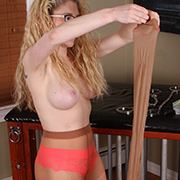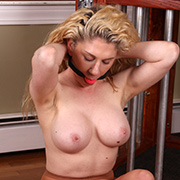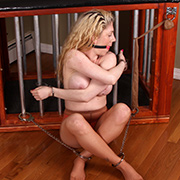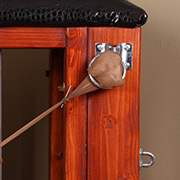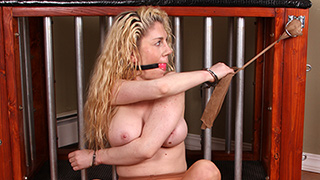 Peach seems to be taken with self-bondage and can't wait to jump into another challenge. The task before her is one that Abby attempted a few years ago, which didn't end well for her. Peach thinks she can do better, and is willing to put her freedom at stake to prove it. Within minutes of locking herself up it is clear that she used far too much ice. Unaware that even one cube of ice at room temperature can take over an hour to melt, the eight she used might be overkill: a fact that she realizes within minutes. Knowing she's set herself up for several hours of uncomfortable struggling, she can't help but panic a bit. Peach pulls on her pantyhose release harder and harder. Will she suffer the same fate as Abby?

Rachel vs. A Wish Granted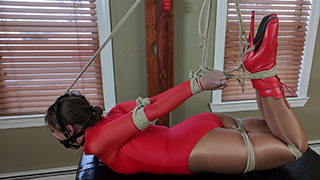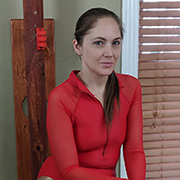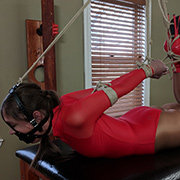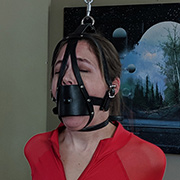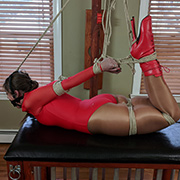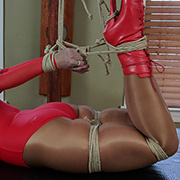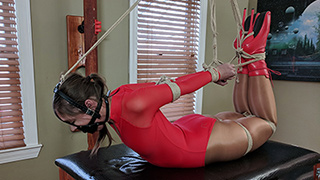 After spending quite a bit of quality time standing in ballet boots, she was begging to get off her feet. "I'll do anything" I believe was the exact phrase she tried to moan through her gag. If that's what she wanted, I was in a good mood and had plenty of ideas on how to accommodate her. If I'm being honest a strict hogtie wasn't what she had in mind. Her immediate moans and struggling were a clear indication. At least her feet were off the floor and would be for quite a while to come. We'll just have to see how long it will be before she begs to be put on her feet again.