Kaecie vs. The Card Game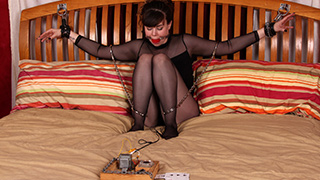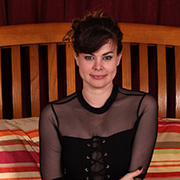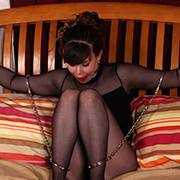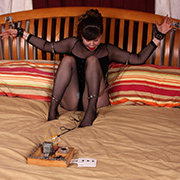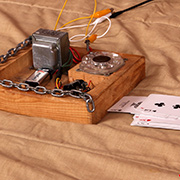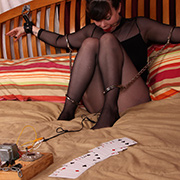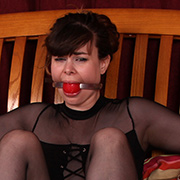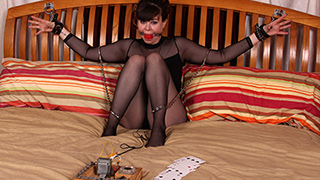 With Kaecie feeling a little frisky and in the mood for a game I had a perfect idea. Digging in the closet I pushed past the board games and grabbed a device that has not seen daylight in over 20 years. Getting her locked to the bed and properly gagged was step one. If memory served correctly she would need it. With a jumble of ancient electronics and wires being connected to her, she was getting pretty nervous. Once everything was set up the game was simple. I would draw cards from the deck and turn the rotary dial from an old telephone based on the value of the card. Each pulse from the dial would give a brief but powerful shock. Now Kaecie just has to make it through a whole deck.

SB Challenge: Gmoras's Ball Tie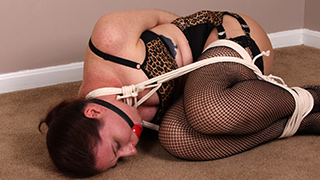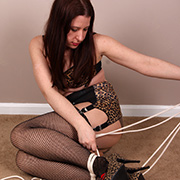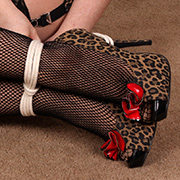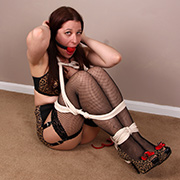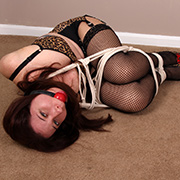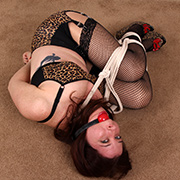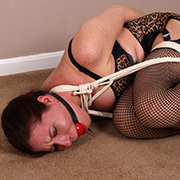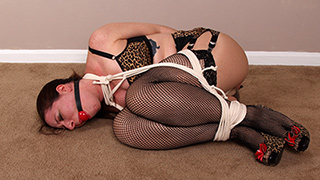 Self-bondage guru Gmoras stops by to try another self-bondage challenge. A ball tie is on the menu for today and a predicament she's never tried before. Strapping her gag in she doesn't think twice as she flings her escape key across the room. Taking her time with her ropes, Gmoras makes sure everything is tight and secure. While she hopes to escape, doing so from poor rigging is paramount to cheating. The final step has her slip her hands into steel handcuffs with a long trek to her key. It's obvious from the grunts and groans she would have appreciated a more conservative key toss. Just like a turtle, her slow and steady persistence will hopefully get her free.

Lilah vs. Her Own Breath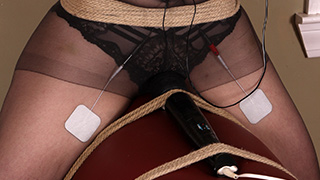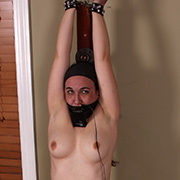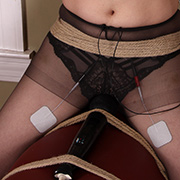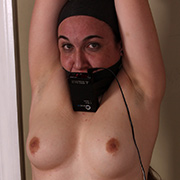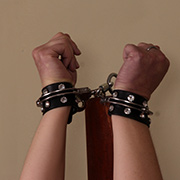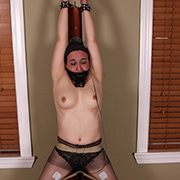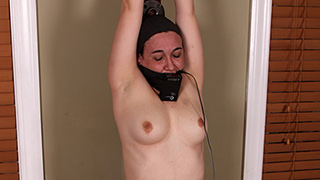 Straddling a padded horse Lilah knew her comfort was only an illusion. Even with a vibrator tied between her legs she knew it was not there for her benefit. Noticing the setting on the TENS she wished her gag was far more effective. Nothing in her rigging was by accident, however. As Lilah watched the sound activated TENS taped in front her mouth she knew it was time to be quiet. Quiet as a mouth as the TENS would activate if she even breathed too hard. Even without the magicwand, it was obvious she was struggling with her predicament. I'm sure she'll figure it out when the time comes.

Summer vs. Stocks and Boots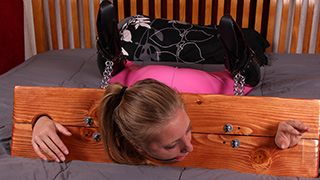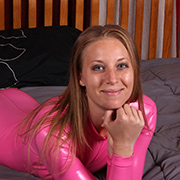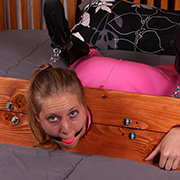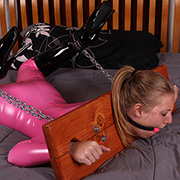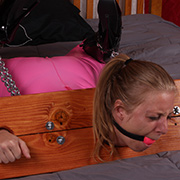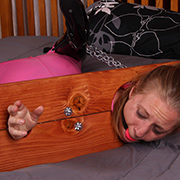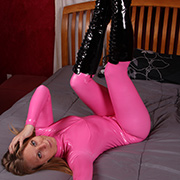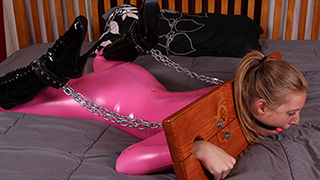 Summer wasn't under any illusion that she would be getting free anytime soon. Looking pretty in her catsuit already a few accessories will bring her over the top. Wooden stocks, ballet boots, chains, and a matching ball gag. Just the basics really. With just a handful of items, you wouldn't think Summer would complain so much. Something about not being able to move at all. She doesn't give up despite the long odds against her escape.

Athena vs. The Forced Experiment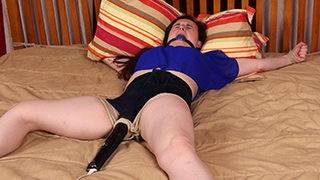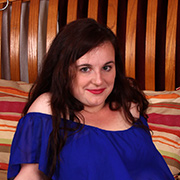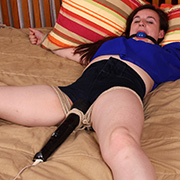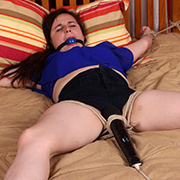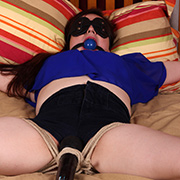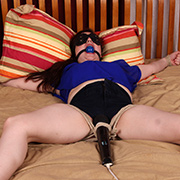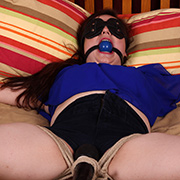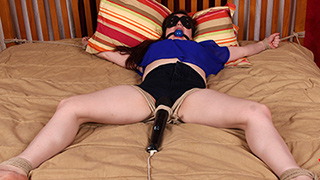 When proposing the idea of this experiment I got as far as orgasm before Athena was all in. Minutes later she's tied down to a bed in a tight spreadeagle. Of course, a magic wand securely tied in place as well. With her jeans acting as a buffer, it takes a while for Athena to get warmed up. Still, the end result is not that surprising. Even with obstacles the wand is relentless and won't stop until she cums.