Brooke vs. Zipped Enjoyment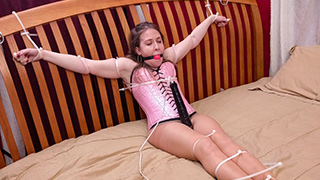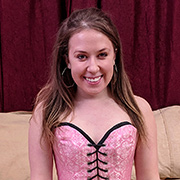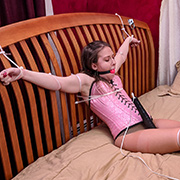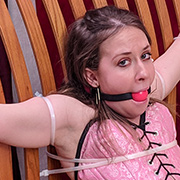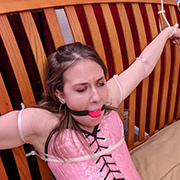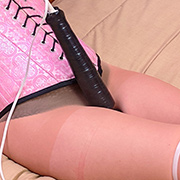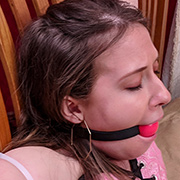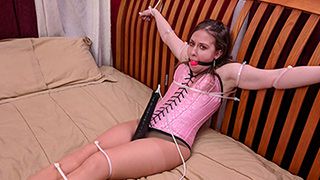 Brooke was in the mood for something new but figured she'd tried everything already. When zip ties were suggested she assumed the flimsy ones from department stores, not heavy-duty HVAC grade ties. These will not break free with a strong tug. Especially when secured to her wrists, forearms, and biceps of each arm. A few more on her legs and Brooke knew she was good and stuck. With a magic wand between her legs though you won't see any disappointment on her face. Struggling orgasms is one of her favorite activities and looking forward to staying stuck for a long while.

Rosie vs. The Forced Experiment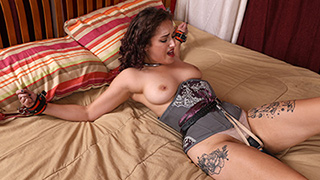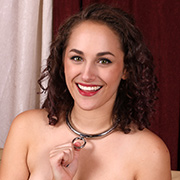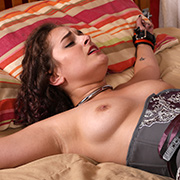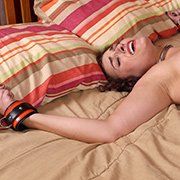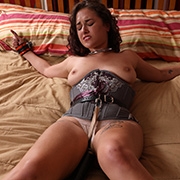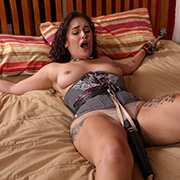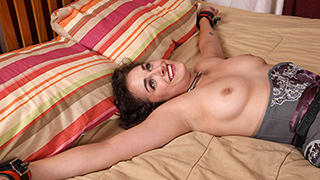 Rosie is our next test subject for the forced orgasm experiment. Suspecting she might be a bit of a challenge I decided to employ a secret weapon. While rope and straps do the job well for keeping a vibrator in place it still allows her control over the pressure. Rubberbands remove all leverage and keep an even, constant pressure ensuring maximum sensory overload. Similarly, using them to restrain her limbs help exhaust her muscles faster than fixed restraints. The result has Rosie begging for relief within minutes of the experiment starts. By the time the high setting is used, it was clear how the results of this experiment would end up.

Holle vs Her Invisible Fence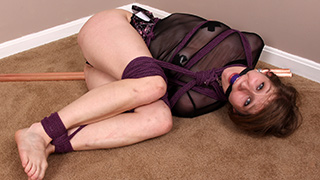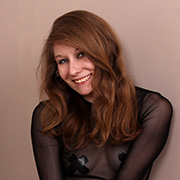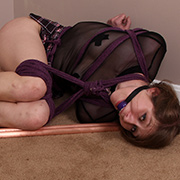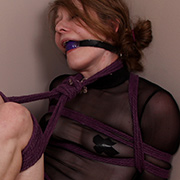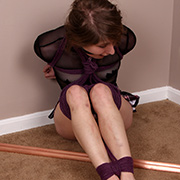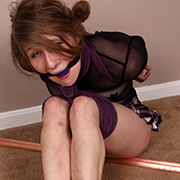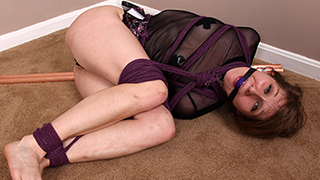 Despite being bound tightly Holle tends to wander. Like most problems, there's a solution and for Holle, it only took a couple of copper bars. Placed in the corner of the room both bars are connected to a TENS ensuring that any contact is quickly discouraged. Bound as she is it's nearly impossible to find a way over. Maybe once the batteries run out in the TENS she'll get a reprieve but that's hours away. Until then she'll be forced to struggle in the corner safe from getting into any trouble.

Bella vs. Technical Difficulties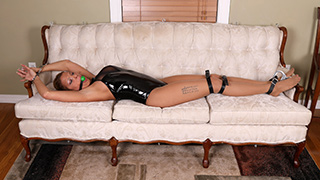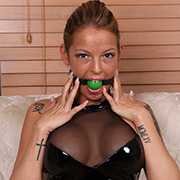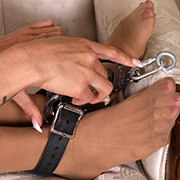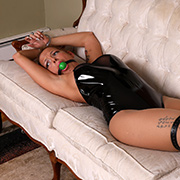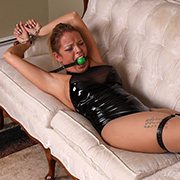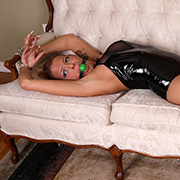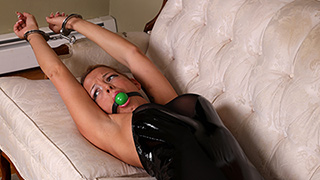 With her boyfriend working late every night for a month Bella was getting very lonely. Taking matters into her own hands she raided his toybox and started to put a plan together to get him home early. Setting her phone to record and transmit the video after 15 minutes she put on her show. Dressed in his favorite leotard she went to work securing herself to the couch. Having fun struggling around and teasing him she figured that it was time to get free only to find her key had fallen down. Trapped for real panic instantly grips her, especially when she realizes that her boyfriend likely won't be home for another 8 hours. Her only hope of escape rests in the video automatically being sent to him but has no way to know if it worked.

Joy vs. Her Latex Hug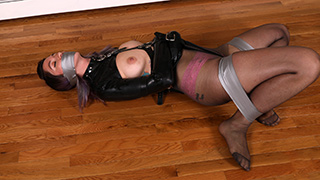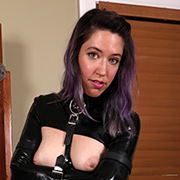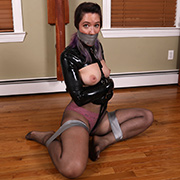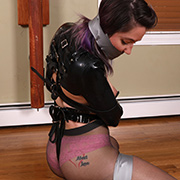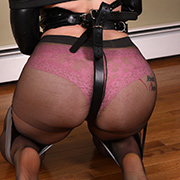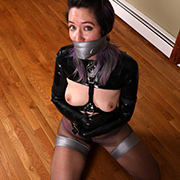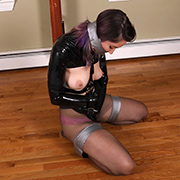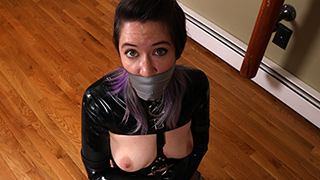 If there was ever a piece of knowledge that everyone should carry with them in this day and age is never trust the internet. Not heeding this advice Joy had watched videos on how to escape a straitjacket in under 5 minutes. Knowing full well that she wouldn't be getting free I was happy to oblige her request to try escaping. The funny thing is latex works a bit different than canvas, a fact she didn't consider as I secured her straps. A bit of duct tape on her legs to limit her movement and it's time to see what she's got. Safe money is she'll be there for a while but it will still by fun to watch her try.