Hannah vs. A Close Call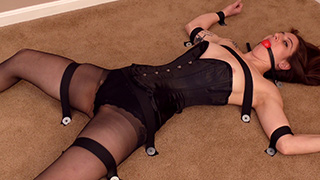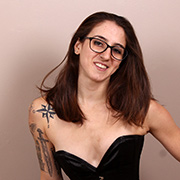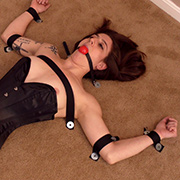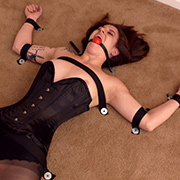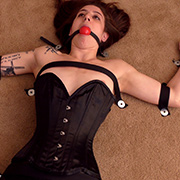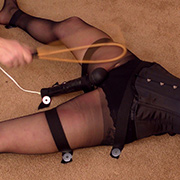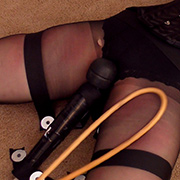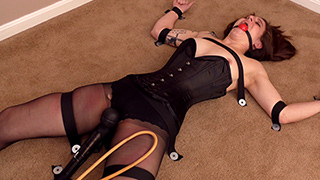 Hannah finds herself quite happily bolted to the floor knowing the best is yet to come. Even her ballgag is secured to the floor keeping it extra tight; a feature the neighbors will appreciate soon. A low wand starts her fun with a light caning to warm her up. Speed and intensity of the two are steadily increased until she's begging to cum through her gag. Hannah's a true submissive and without a simple YES she can only writhe in frustration. Again and again, she's teased into a frenzy, the straps holding her helpless. Finally, the magic word is spoken... and the sound of a switch turning off.

Be sure to check out the post scene interview at the end in this weekends extra large 22 minute update!

Leila vs. Her Fantasy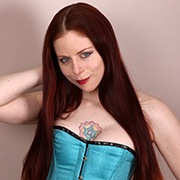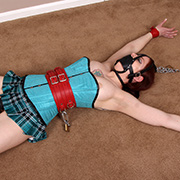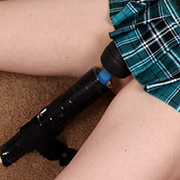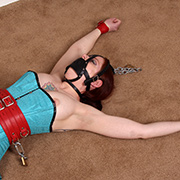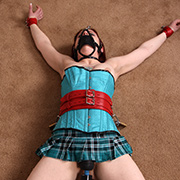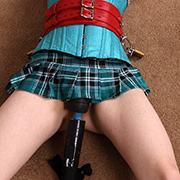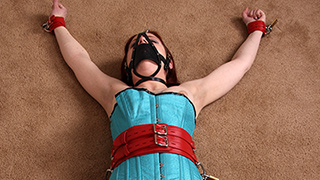 After revealing a fantasy she had I figured it was no time like the present to make it happen. Inescapably bound to the floor Leila has one simple task. Have an orgasm. For every minute it takes her 10 minutes is added to her release timer. Given her affinity for the magicwand it normally wouldn't take her long to climax, at least at normal power. Using a dimmer switch her wand is reduced to a mere rumble; a mild tease at best. With the minutes racking up will her fantasy turn into a disaster or everything she hoped it would be?

Lucy vs. Her Bell Release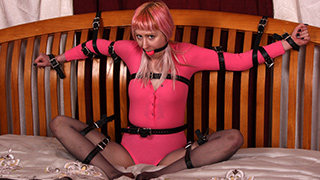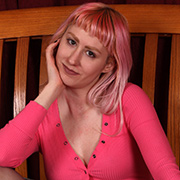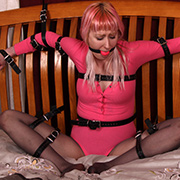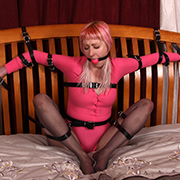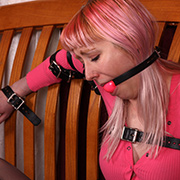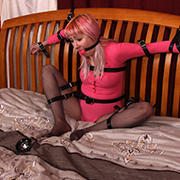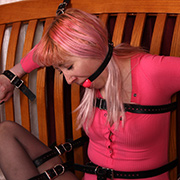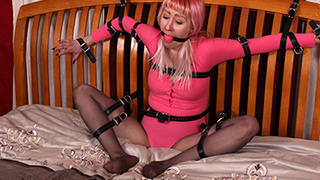 Timing is everything. In Lucy's case it's asking when she'll be released. A good question, but maybe better voiced before she's secured bound to the bed. Lucky for her she has the option of requesting release anytime she wants. All she needs to do is ring the bell inches in front of her. Sure she can hardly move a muscle and per pantyhose only slides on the bedding, but won't stop someone determined right? It certainly doesn't in Lucy's case. While she does manage to reach the bell, struggling hard and drooling through her gag, it's not quite the outcome she hoped for.

Brittany vs. The Time Killer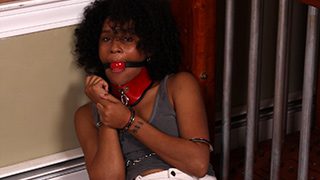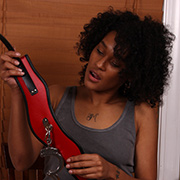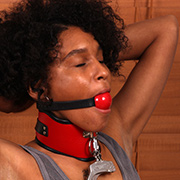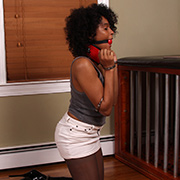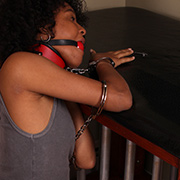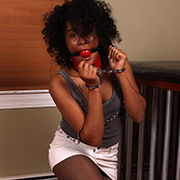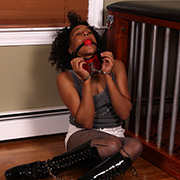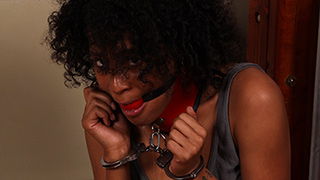 Brittany arrives at her friend's house a couple hours early and makes a shocking discovery. She knew her friend was into bondage but never knew how much. Finding all her toys she can't help but try it out for herself. With the keys to get free right in front of her what could go wrong? Brittany's lack of self-bondage experience makes itself evident very soon and learns the first two rules the hard way. Test your release and always have a backup. Instead, her short little adventure is extended by several hours. Plenty of time to learn from her mistakes.

Peach vs. Ninety Seconds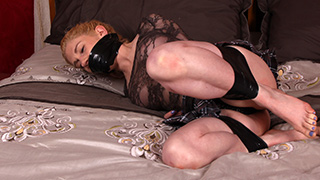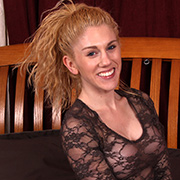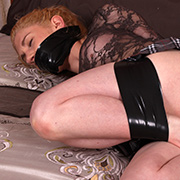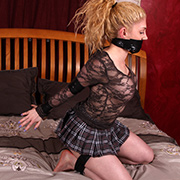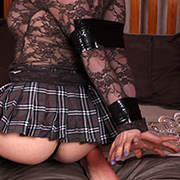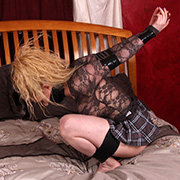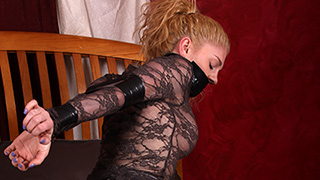 For many predicaments it can take 15 minutes or more to get girls rigged in various positions. It poses the question, can a girl be tied up in under two minutes and still be unable to get free? Newbie Peach was eager to accept my challenge. With only 90 seconds on the clock and a roll of tape, I went to work. First, her legs are bound into a frogtie with her elbows and wrists to quickly follow. A tape gag to wrap it up and I set her free to escape. To my surprise and her dismay, 90 seconds is more than enough time to keep her tamed.