Summer vs. Her Festive Chains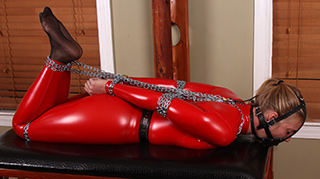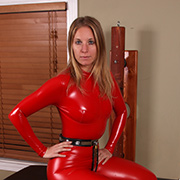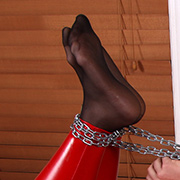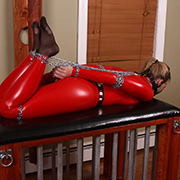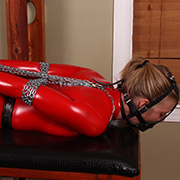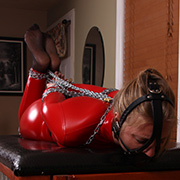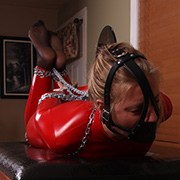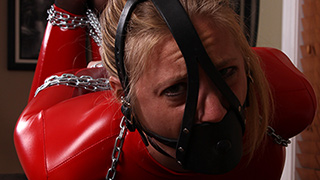 Silver and Red are holiday colors, right? They are in my book. Just like chain is the perfect decoration for Summer in her shiny catsuit. She's even wearing her chastity belt to really tie her whole outfit together. The grunts behind her trainer gag hint she doesn't approve of her new situation but isn't in much of a position to argue. Maybe I'll open the windows so the neighbors can enjoy my decoration as well.

Lucy vs. Tease & Denial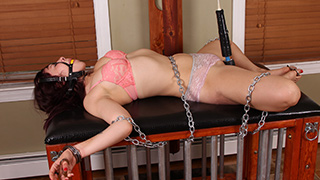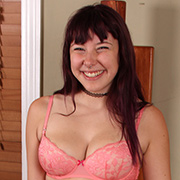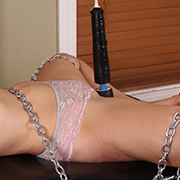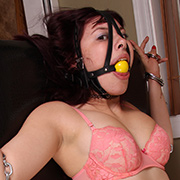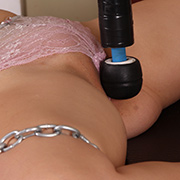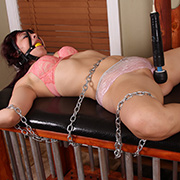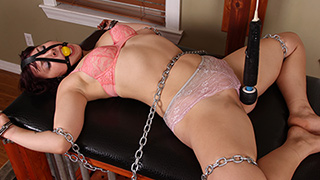 When Lucy saw the magicwand nearby she didn't protest the chains and gag being put on her. In fact, she welcomed them; tools to bring her to bigger and better orgasms. She even puts up a bit of a struggle trying to free of them but it was no use even with the keys. When the wand was eventually hung above her and turned on Lucy instantly knew the score. While a high-speed vibrator is nice without any pressure it only serves to tease. Bound tight by her chains she doesn't have a prayer of getting off without help. Just to be sure she stays on the edge I press it firmly against her pussy. Like stoking a flame her struggles become more frantic hoping to be pushed over the edge. With a final press of the wand Lucy gets closer than ever to the prize. Will it be enough?

Kaecie vs. The Booby Trap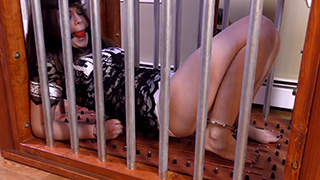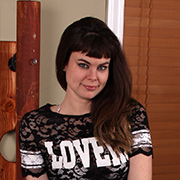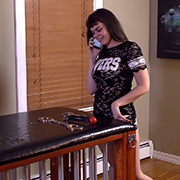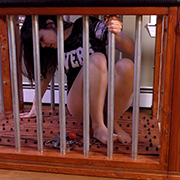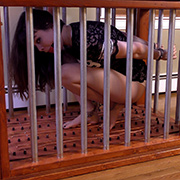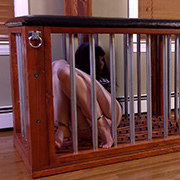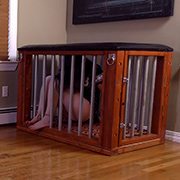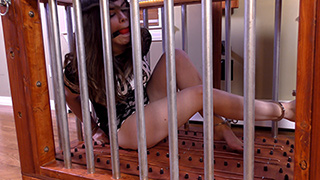 I should probably feel bad. I knew full well that Kaecie wouldn't be able to resist playing with my toys when I gave her keys to my place. The cage was programmed to activate 3 minutes after the pressure switch on the floor was hit. I expected to give her a good shock for her curiosity. What I didn't expect was her to lock herself in as well. With electricity buzzing in the copper rails and wooden spikes under her seconds feel like minutes as Kaecie desperately struggles to find comfort. Out of desperation, she kicks the door a few times but the 1200lb magnet doesn't even flinch. The good news for Kaecie is the cage will automatically deactivate in an hour. If she can hold herself up off the floor that long is a whole different story.

Rachel vs. Her Chastity Tryout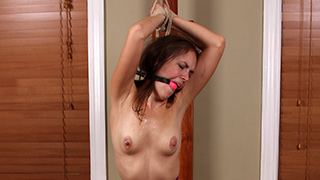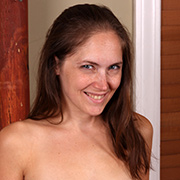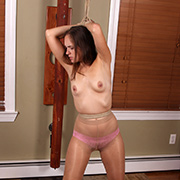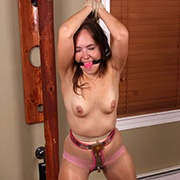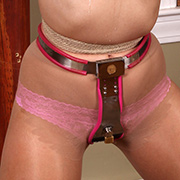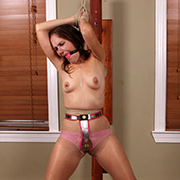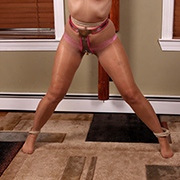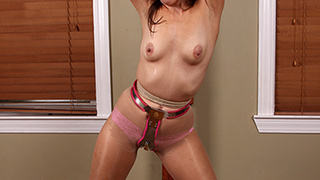 Like with many things in life it can always be worse. Struggling in rope it was clear from her struggling and noise that she wasn't happy with her situation. A ballgag easily took care of that problem but she was still persistent. To give her something to really complain about I brought out a chastity belt for her to wear. Immediately she twisted and turned to prevent it going on. A few tugs of the knots and her legs pulled wide severely limiting her movement and an easy target for the chastity belt. With it locked on she renews her fury to get free but it's no use. While sit back and watch her burn off her frustration I can't help but wonder how she'll react when I tell her how long the belt is staying on.

Brittany vs. The Rope Test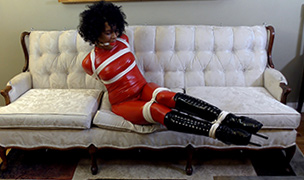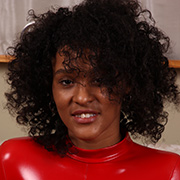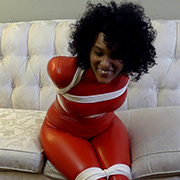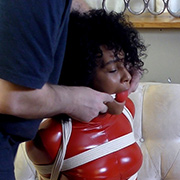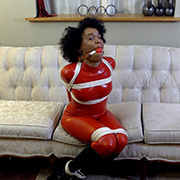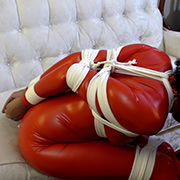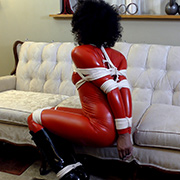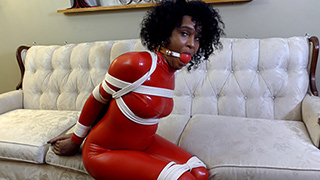 Newbie Brittany can't wait to try everything. Catsuits, ballet boots, ropes, gags... she wants it all. Once she's in the sexy red catsuit and thigh high ballet boots the real bondage begins. Like with all newbies a quick flexibility check is in order and it turns out he elbows touch with ease. Not one to miss an opportunity she's rigged up nice and tight in no time, elbows welded behind her. Brittany can tell right away this is not the simple bondage she was used to. Nor was the 2" ball gag strapped tightly in her mouth. Knowing she'll be tied up for a while she tries her best to wriggle free but nothing budges. This only frustrates her more but that won't help her now.