Summer vs. Her Countermeasures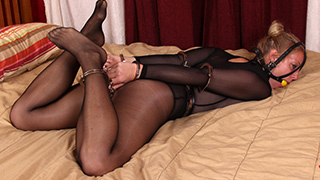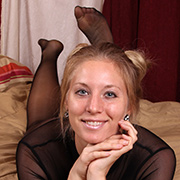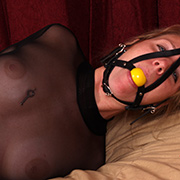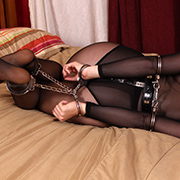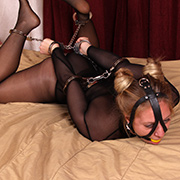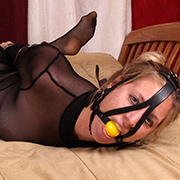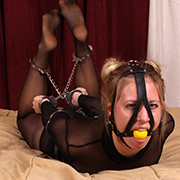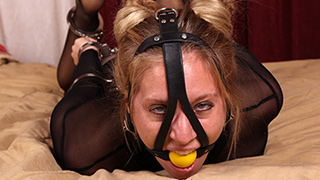 Summer was in a bit of a dilemma. She was very excited for her date later that evening and wanted to prevent herself from taking matters into her own hands. So, when I offered to lock her into a chastity belt, Summer was super excited. Finding out the deal came with a strict trainer gag and a handcuff hogtie, not so much. Nevertheless, she got what she wanted. A foolproof method to ensure she'll still be as frustrated as ever for her date. That's assuming she doesn't wear herself out from struggling. It's still six hours away after all.

Peach vs. The Mystery Button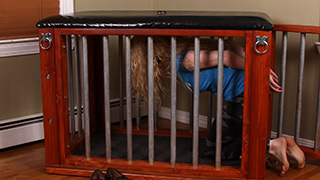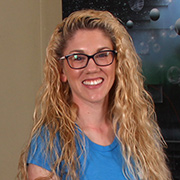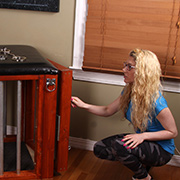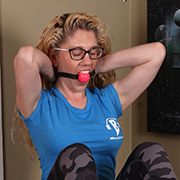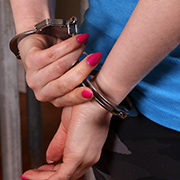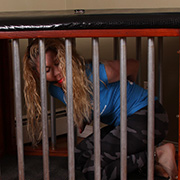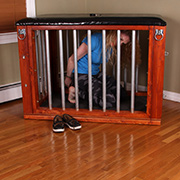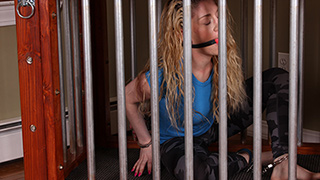 Getting stuck in self-bondage is easy enough to do even when you're prepared. Not knowing the toys you're using inside out is almost a guarantee as Peach soon learns. While spending the night she gets a little bored and decides to pass the time with the cage. Not knowing it was secured with a magnetic lock she unwittingly turns it on while pressing buttons on the remote. Unfortunately for her, Peach doesn't realize this until after she closes the cage door. Cuffed hand and foot with a ballgag in her mouth it comes as quite a surprise when she finds it doesn't open. If she can't figure a way out, she'll be spending the night in there.

Brooke vs. Creative Solutions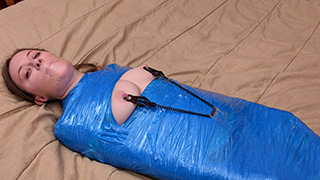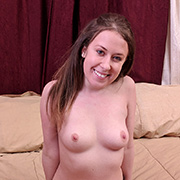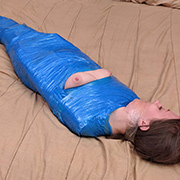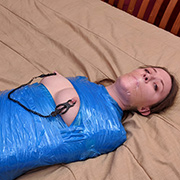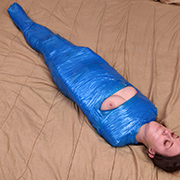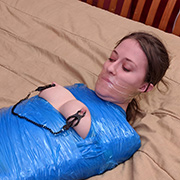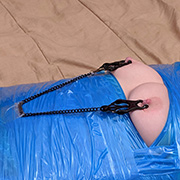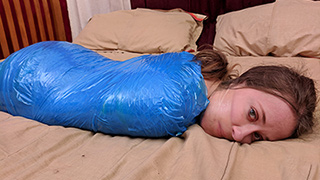 When you're a southern girl freezing in the cold winter of the north you'll try just about anything to warm up. So when I suggest a little mummification would help Brooke was all smiles. By the time the third layer of pallet wrap circled her body the smiled faded a bit, however. A tight tape gag around her face certainly didn't help either. Once she's laid on the bed movement is nearly impossible. With her breasts exposed, they are easy targets for some nipple clamps. In the end, it may not be exactly what she wanted but at least she is not cold anymore.

Kaecie vs. Her Bright Idea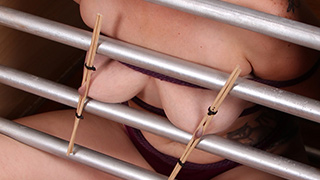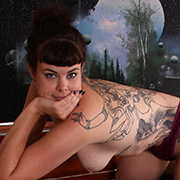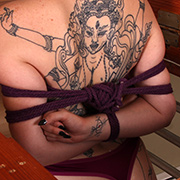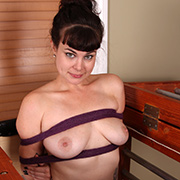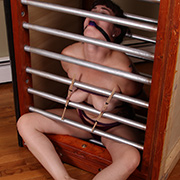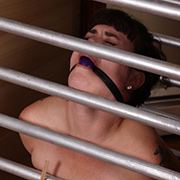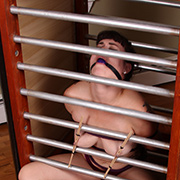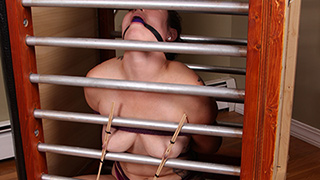 Her challenge was set and knew the rewards for success and punishment for failure. Despite this Kaecie couldn't help but make the suggestion that zipties would work better for securing her nipples. Kaecie doesn't enjoy any half measures when it comes to her bondage. So with her tied at the bottom of her cage her nipples are pulled between the bars and ziptied with sticks. To escape all she needs to do is turn sideways to free her already tortured nipples. As the minutes pass she wishes the ballgag filling her mouth had been put in earlier. The zipties are relentless and easily keep her stuck in the cage. Not to worry, as the timer runs out and the cage locks her in for good Kaecie will have plenty of time to think about her mistake.

Macie vs. Her Xmas Jingle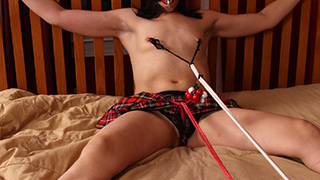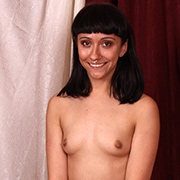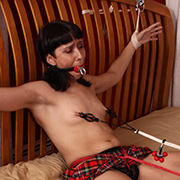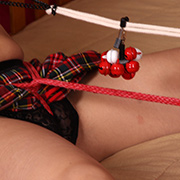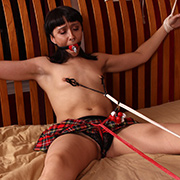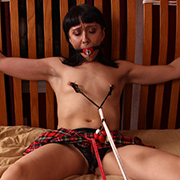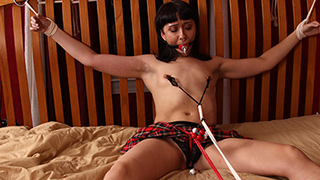 Her willingness for Christmas cheer may be debatable, but nothing that some rope and bells can't fix. Her wrists tied to the headboard and a crotchrope already digging in deep, Macie can certainly use some motivation. Her nipples find themselves easy targets for magnetic nipple clamps. Still wincing behind her ballgag, tiny bells find themselves stuck to her clamps. It's only then that her mission is revealed; she must shake all the bells off if she can hope for any chance of release. Shaking her chest causes the bells to jingle and gives her pause if the pain is worth it. Macie might be better off resigning herself to whatever fate lies ahead of her.