SB Challenge: Hannah's Pantyhose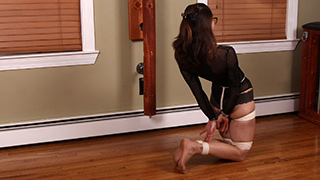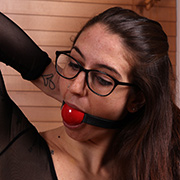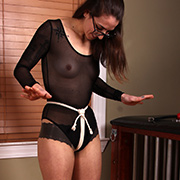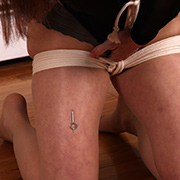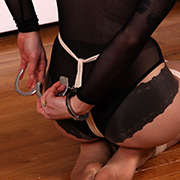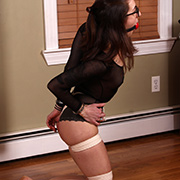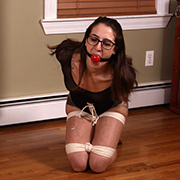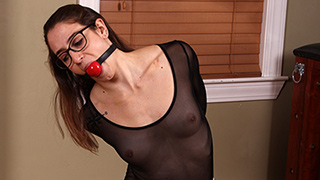 Another day and another challenge and Hannah is ready. Starting with the key, she slides it down the front of her pantyhose. She ties a tight crotchrope first and followed by rope around her thighs, knees, and ankles. After strapping a ballgag in her mouth starts the challenge by locked her hands behind her. Unknowingly she finds she's much better at self-bondage than she would have guessed as all the knots are well out of reach. After 10 minutes the worry begins to show and doesn't like the prospect of being stuck for a few hours until she's rescued. Right when Hannah's about to give up a new idea hits her and gives it a go. Will it lead to her escape? Only time will tell.

Leila vs. Her Orgasm Quest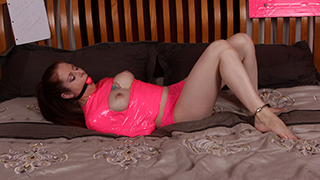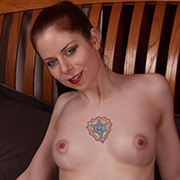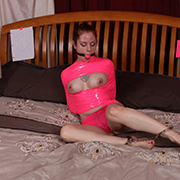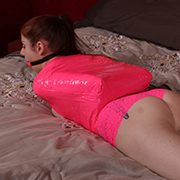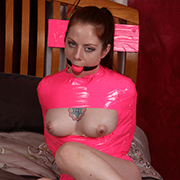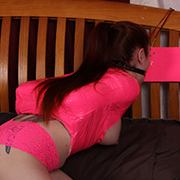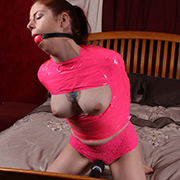 Knowing that Leila would be home alone for the day I felt she deserved some entertainment. Wrapping her upper body in duct tape leaving her breasts exposed she struggles until she finally tires and falls asleep. Waking up she finds only a note and a game. It doesn't take long for her to figure out that pressing the green button turns on the vibrator. She races over to it only to find it shuts off soon after. Now the game is obvious and she struggles to keep the vibrator going long enough to orgasm. With her arms and legs bound it's no easy task. Will she achieve her much desired orgasm?

Kaecie vs. Blue Struggles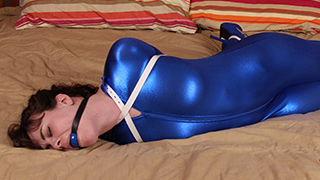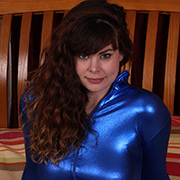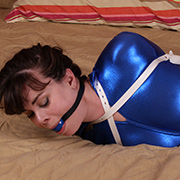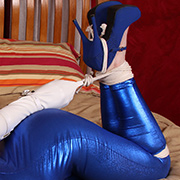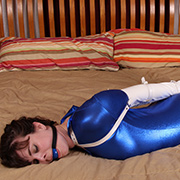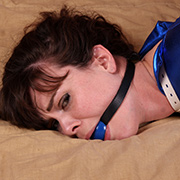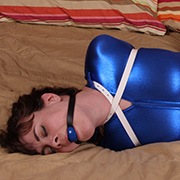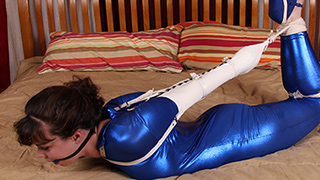 Cinching Kaecie's armbinder her elbows touch with ease as the laces pull close. Her gag is another matter as the 2" ballgag barely fits behind her teeth. Once it's popped into place, she's unable to push it out but still strapped in just to be sure. The rope keeps her legs cinched tight right down to her heels. A final rope brings her into a hogtie and where she'll be spending some quality time.

Lucy vs. Her Assumption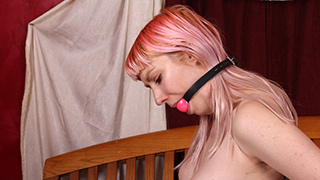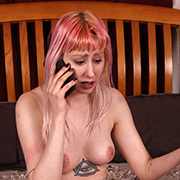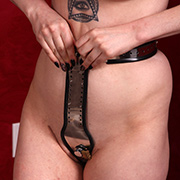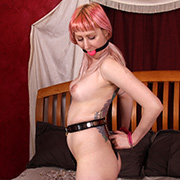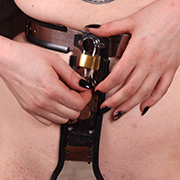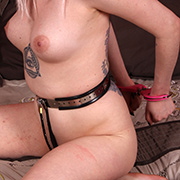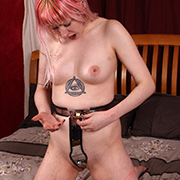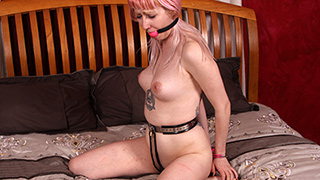 When Lucy sees new toys on her bed she can't help herself. She knows she should wait for her boyfriend to come over to play with them but what's the fun in that. Having got herself stuck before she keeps her self-bondage simple. After locking her new chastity belt her favorite ballgag is next followed by matching pink handcuffs. Right away Lucy's imagination goes wild with the possibility of being locked in the belt for days or weeks, frustrated out of her mind. She thinks of all the things she'll do to convince her boyfriend to let her free or at least orgasm. Her fantasy fades as she removed her handcuffs and gag. Her chastity belt is another matter. After trying all the keys twice the lock remains in place. While she assumed her boyfriend left the correct keys to the belt it's clear he has other plans.

Peach vs. A Steel Quandary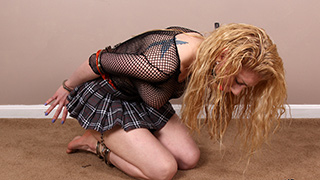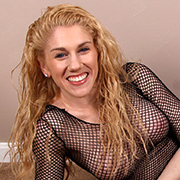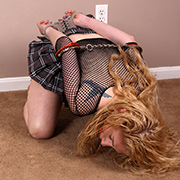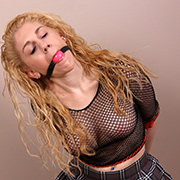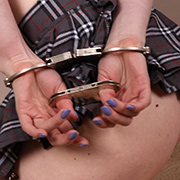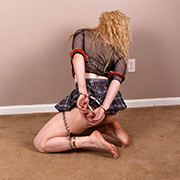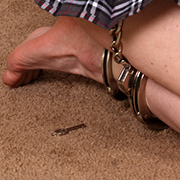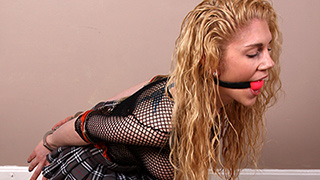 While strong confidence is usually a virtue too much can get you in trouble. Sure I might have baited her a bit by telling her she's have the key nearby for her escape but that just makes the game fun. To her credit her confidence didn't waver, even when the cuffs locked around her elbows. The thumbcuffs were a bit of a surprise and a device she didn't know existed until that moment. Once the final cuff connected her arms and feet, effectively hogtying her, I gave her the key to her escape. Knowing she won't be getting any help her confidence is gone. Unfortunately for Peach her woes are just beginning. Soon enough she'll figure out all the keyholes are facing the wrong way.